Celebrities If They Were Thanksgiving Side Dishes
From mashed potatoes to pumpkin pie… check out what dishes remind us of our favorite celebrities.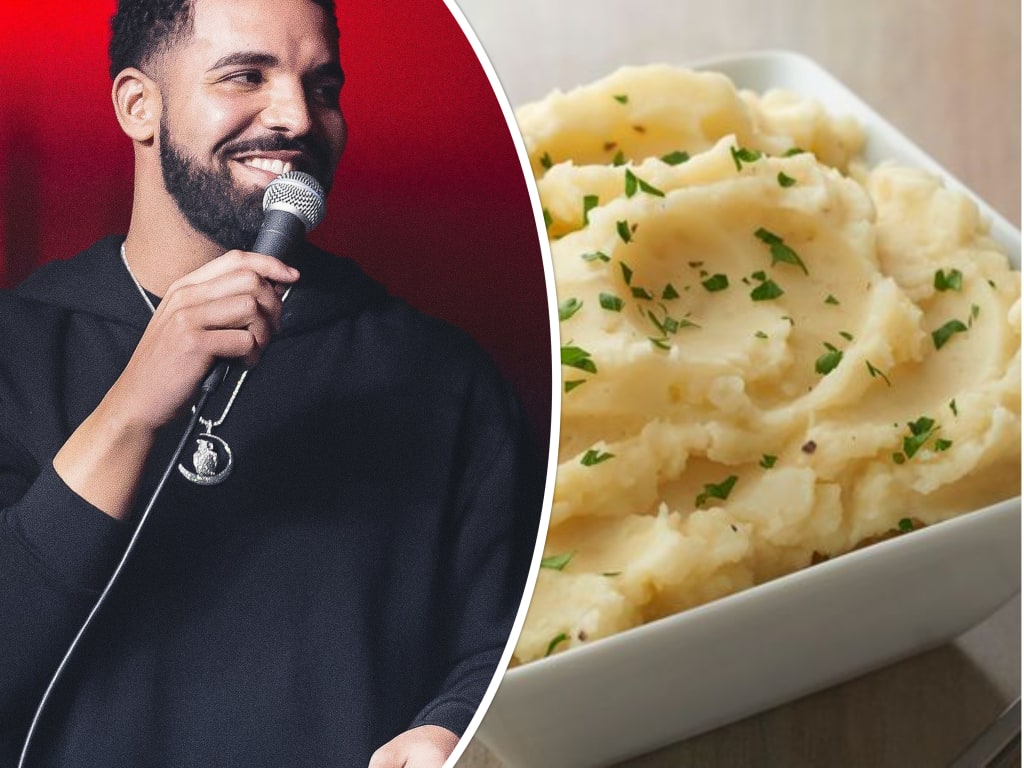 It's that time of the year again. Where we sip pumpkin spice lattes and watch the leaves change colors. Frozen turkeys and pumpkin pies slowly make their way into our grocery stores and our mouths water in anticipation for the big day.
Thanksgiving; the one day of the year where you can put on those comfy pants, eat everything in sight, and not be judged one bit for it.
In honor of the holiday, we decided to put together a fun list of our favorite celebrities as Thanksgiving side dishes.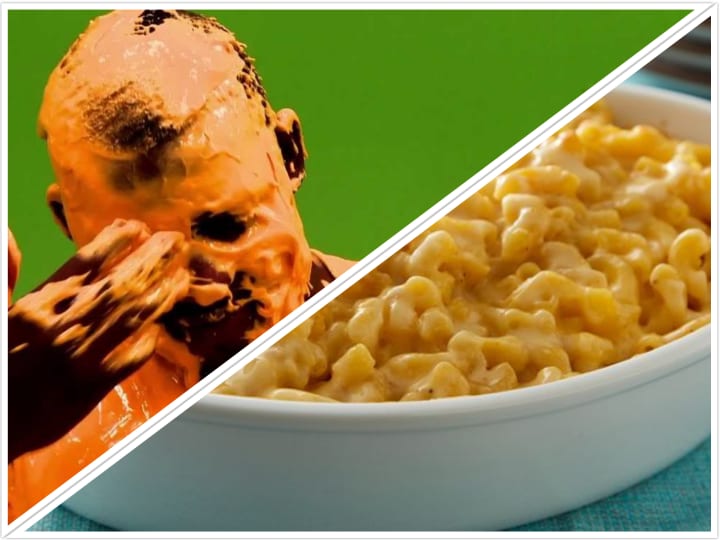 Macaroni and Cheese: Tyler, The Creator
Although Macaroni and cheese may not be considered a classic Thanksgiving side dish, it has made the way onto our plates and has successfully stayed there, because well… it's delicious. For kids and those who don't like fall foods, mac and cheese is a must-have. We chose Tyler, The Creator as our Mac n' Cheese. Tyler has a sound and style unlike any other and he's been able to stay around because of his undeniable talent and hardcore fanbase. Just like this cheesy side dish, Tyler is a hit with the youngins. Tyler even raves about his love for cheese in his hilarious song "I Like Cheese" featured on his old TV show Loiter Squad.
Sweet Potato Casserole: Chance The Rapper
This sugary southern dish is so sweet, you would think it would be for dessert! Sweet potato casserole uses mashed sweet potatoes, brown sugar, cinnamon, and is sometimes even topped with marshmallows. We chose Chance The Rapper as our sweet potato casserole. Chance's humanitarianism is unmatched. He constantly stays advocating and donating for marginalized communities. He is sweet and full of sugar, just like sweet potato casserole.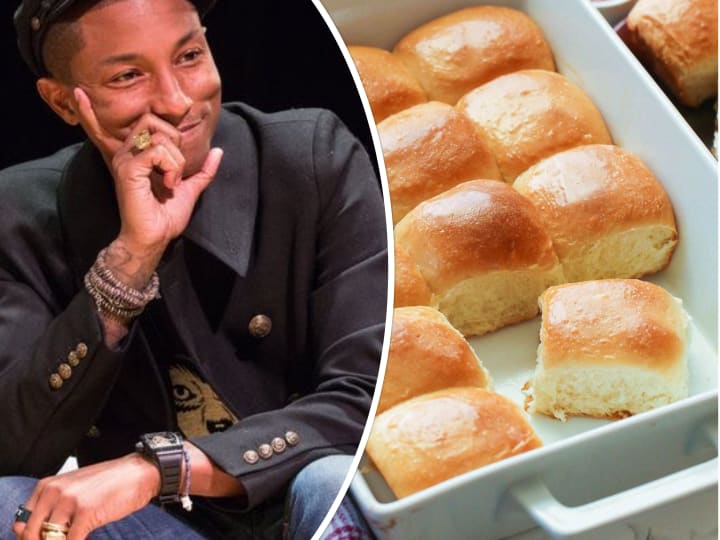 Rolls: Pharrell
The Thanksgiving bread roll may be one of the humbler sides on your plate, but man aren't they tasty? There's no other dish that will soak up the excess sides or give your mouth a much needed break from all the other richness on your plate. It's effortless, yet delicious. Pharrell serves as our dinner roll on this plate of celebs. This musical genius came from humble beginnings in Virginia Beach, Virginia, and lives his life with so much gratitude. Not only that, but his music resembles that of a dinner roll: fresh, warm, full of flavor in the simplest way possible.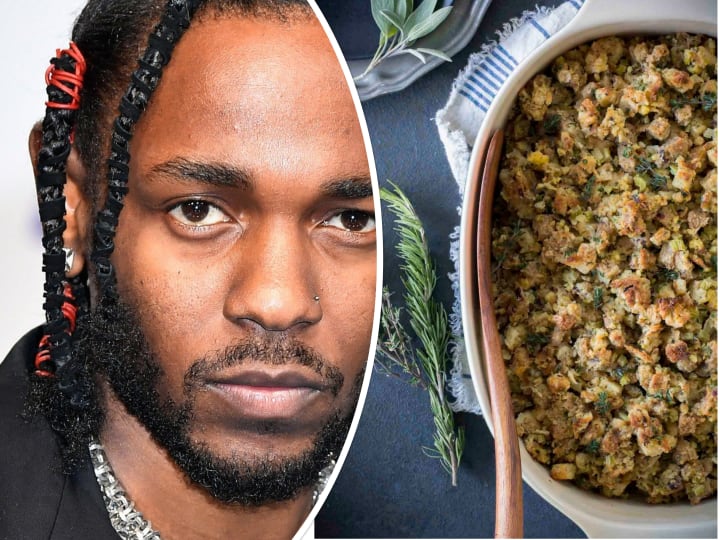 Stuffing: Kendrick Lamar
Another staple Thanksgiving side dish is the stuffing. Stuffing a blend of a variety of flavors and textures. It's savory yet crisp and fluffy yet moist. How these qualities can even coexist is beyond me, but when they do, it's absolutely delicious. We chose Kendrick Lamar as our stuffing. Kendrick is constantly defying standards and sounds. His lyrics are filled with double entendres and underlying meaning, but he delivers them through epic and easy tunes. He is truly multifaceted, just like the combination of flavors in some delicious stuffing.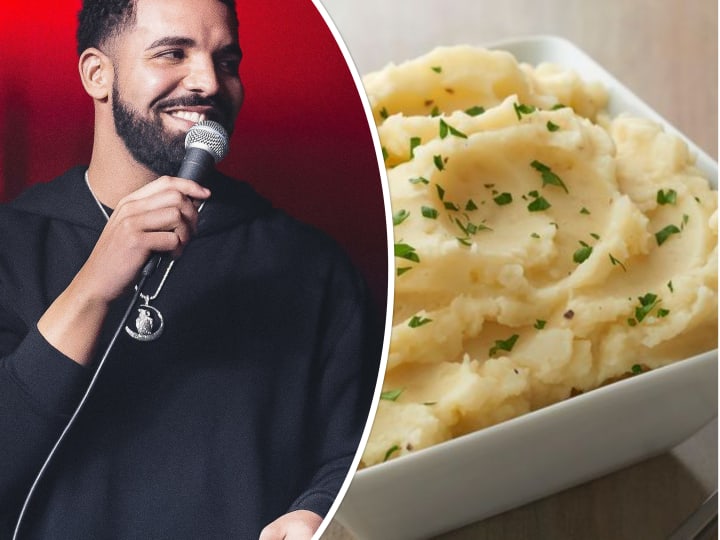 Mashed Potatoes: Drake
Mashed potatoes are a staple in every Thanksgiving dinner but they also make their way onto our plates frequently throughout the year in America. We chose Drake as our mashed potatoes because he's managed to stick around throughout so many seasons. And even if he isn't your vibe, you still know who he is. Drake is a staple in our music culture. He is extremely popular, just like mashed potatoes. Plus, he's soft, mushy and if the right girl comes along, he can be even whipped.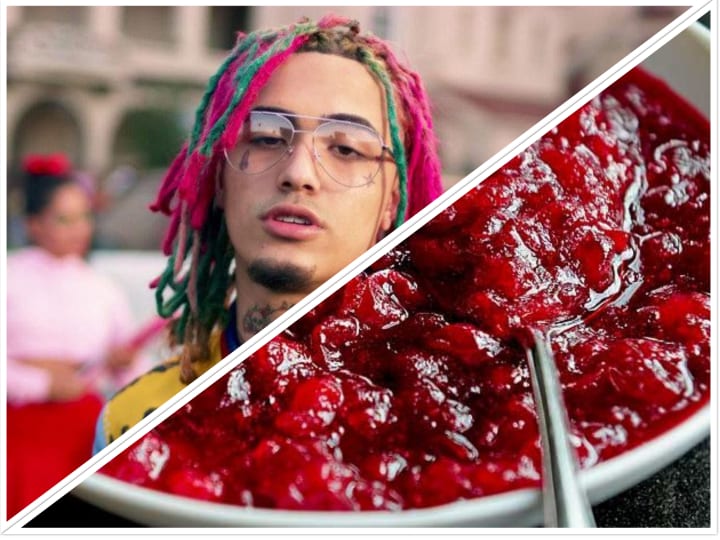 Cranberry Sauce: Lil Pump
Does anyone really enjoy cranberry sauce? Or do we just eat it to be festive and please our aunt who made it? We're calling Lil Pump our cranberry sauce. Sure, the guy puts out fun music, but we can't picture enjoying him long term. We're bumping him and his cranberry hair for a season, while he's trendy and hot.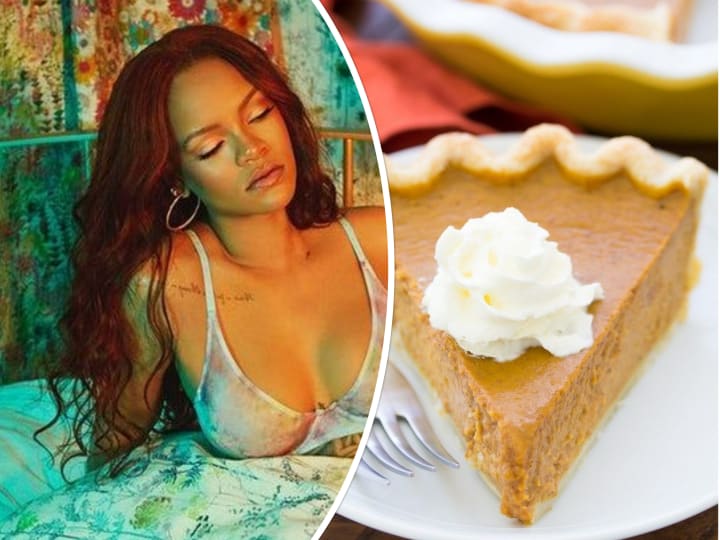 Pumpkin Pie: Rihanna
Thick and seasoned, we chose Riri as our delicious pumpkin pie. This tasty dessert is toasty, bronze, and rich in flavor much like Rihanna herself. She is spicy yet sweet. We always save room for this captivating dessert, just like we always have ears for Rihanna's captivating music.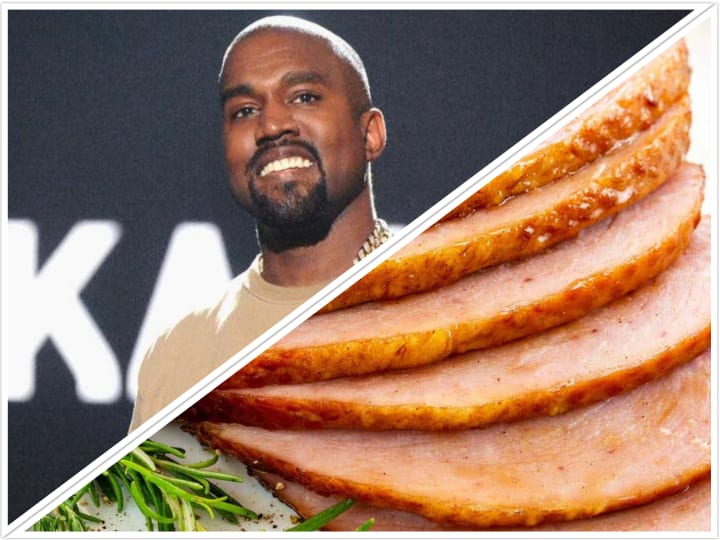 Ham: Kanye West
Is this surprising? This may have been the easiest correlation made on this list. Kanye West is our Thanksgiving ham because, well, he is a ham. Kanye is constantly making self-centered claims like "I am unquestionably, undoubtedly the greatest human artist of all time… It's just not even a question anymore at this point. It's just a fact." Hams can also sometimes be a little too salty, just like Kanye. No judgement Kanye, you're still one of our favorite dishes!