Caravanserai by Santana (1972)
1970s Album Collection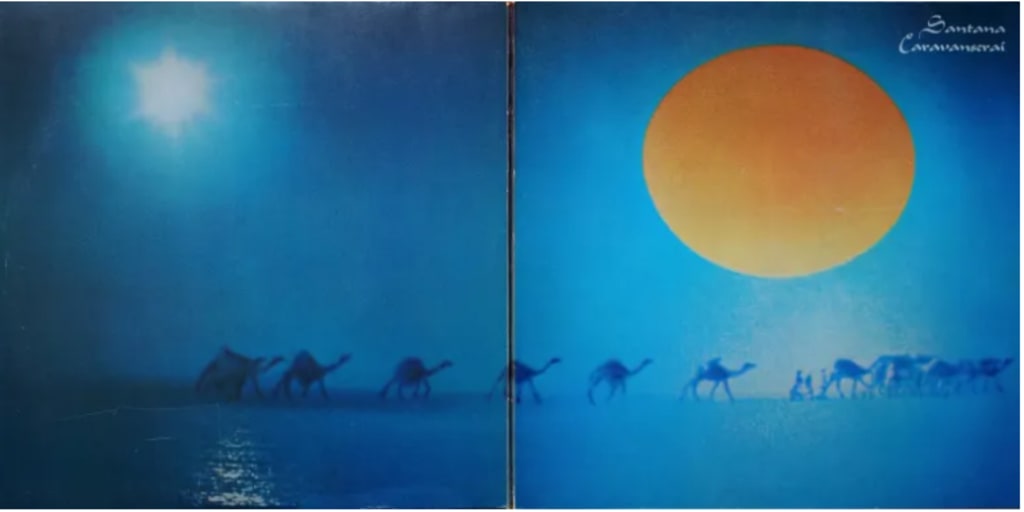 Caravanserai by Santana (1972)
Release Date: October 11, 1972
Produced by Carlos Santana, Mike Shrieve
Chart Positions: #8 (US), #3 (Netherlands), #6 (UK), #7 (Holland), #10 (Norway), #11 (Australia), #13 (Denmark), #15 (Italy)
Certifications: Platinum (US), Gold (Canada, France)
Singles: "Song of the World"
Caravanserai is the fourth studio album by Santana released in October 1972. It marked a major turning point in Carlos Santana's career as it was a sharp departure from his critically acclaimed first three albums. The album was recorded during a transitional time for the band. After three successful albums by the classic Santana lineup things were beginning to fall apart. Maybe too much success in such a short period of time. Possibly clashing egos and too much excess. Original bassist David Brown left the group in 1971 and was replaced by Doug Rauch and Tom Rutley, while original percussionist Michael Carabello left and was replaced by Armando Peraza. The album also displayed a change stylistically. While Santana maintained his Latin rock signature sound, he put a broader focus on a jazz-fusion twist. The result of all these changes was one of the finest jazz-rock albums of the decade.
Caravanserai reached #8 on the Billboard 200 chart and #6 in the R&B Albums chart in 1972.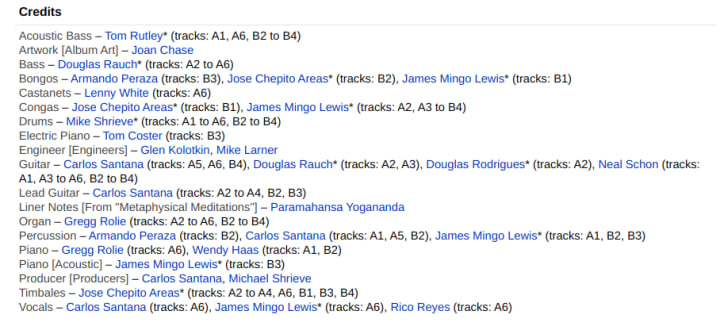 The sound contrasted greatly with Santana's trademark fusion of salsa, rock, and jazz, and concentrated mostly on extended jazz-fusion instrumental passages and a nuance of rhythm and emotion which was culturally in tune with Santana's previous work but with a more refined groove. All but three tracks were instrumentals, and consequently the album yielded no hit singles. It is the first among a series of albums by Santana that were known for their increasing musical complexity, marking a move away from the popular rock format of the early Santana albums towards a more contemplative and experimental jazz sound. While Caravanserai is regarded as an artistic success, the musical changes that began on its release in 1972 marked the start of a slide in Santana's commercial popularity. This album has been mixed and released in both stereo and quadraphonic.
Caravanserai is daring even by Santana's high standards. Carlos Santana was obviously very hip to jazz fusion -- something the innovative guitarist provides a generous dose of on the album. Whether its approach is jazz-rock or simply rock, this album is consistently inspired and artistically adventurous. Like the type of jazz that influenced it, this pearl (which witnessed the beginning of keyboardist/composer Tom Coster's highly beneficial membership in the band) requires a number of listenings in order to be absorbed and fully appreciated.
It was the last Santana album to feature Gregg Rolie and Neal Schon, who went on to form the immensely successful Journey the following year.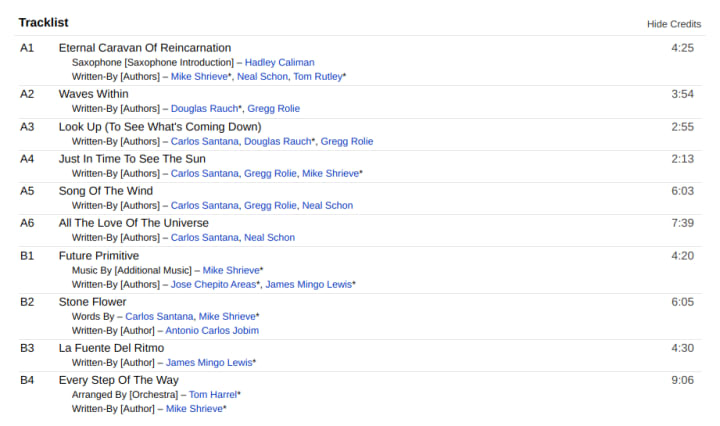 "Song of the Wind" is the only single release from the album. Though the song failed to chart it displays the fine musicianship Santana had been known for. The song is driven by Carlos Santana's lead guitar and is an excellent example of his fluid ability on the guitar. Throughout the song Santana collaborates with guitarist Neil Schon giving us a force of guitar work that stands far above their contemporaries. This was the last great work Schon did with Santana.
Song of the Wind
Brazilian bossa nova jazz musician Antonio Carlos Jobim wrote "Stone Flower" an album highlight with lyrics by Carlos Santana and Michael Shrieve. Antonio Carlos Jobim, is best known for his samba and bossa nova compositions. "Stone Flower" first appeared in 1970 as an instrumental on Jobim's album of the same name. Jobim is also known as one of the cowriters of the 1964 classic "The Girl From Ipenema."
Stone Flower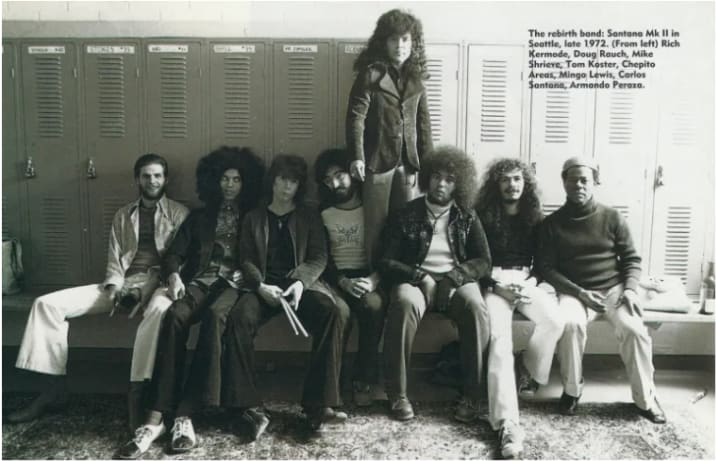 If you enjoyed this story you might like: 25 Greatest Songs of Led Zeppelin
Thank you for visiting my friends!!! I hope you enjoyed this article!!!
About the Creator
Writing is a distraction for me. It takes me to places unknown that fulfill my need for intellectual stimulus, emotional release, and a soothing of the breaks and bruises of the day.
https://www.facebook.com/groups/vocalplusassist