Caitlyn Smith's "Supernova" is an album everyone needs to hear right now
Pure magic in twelve songs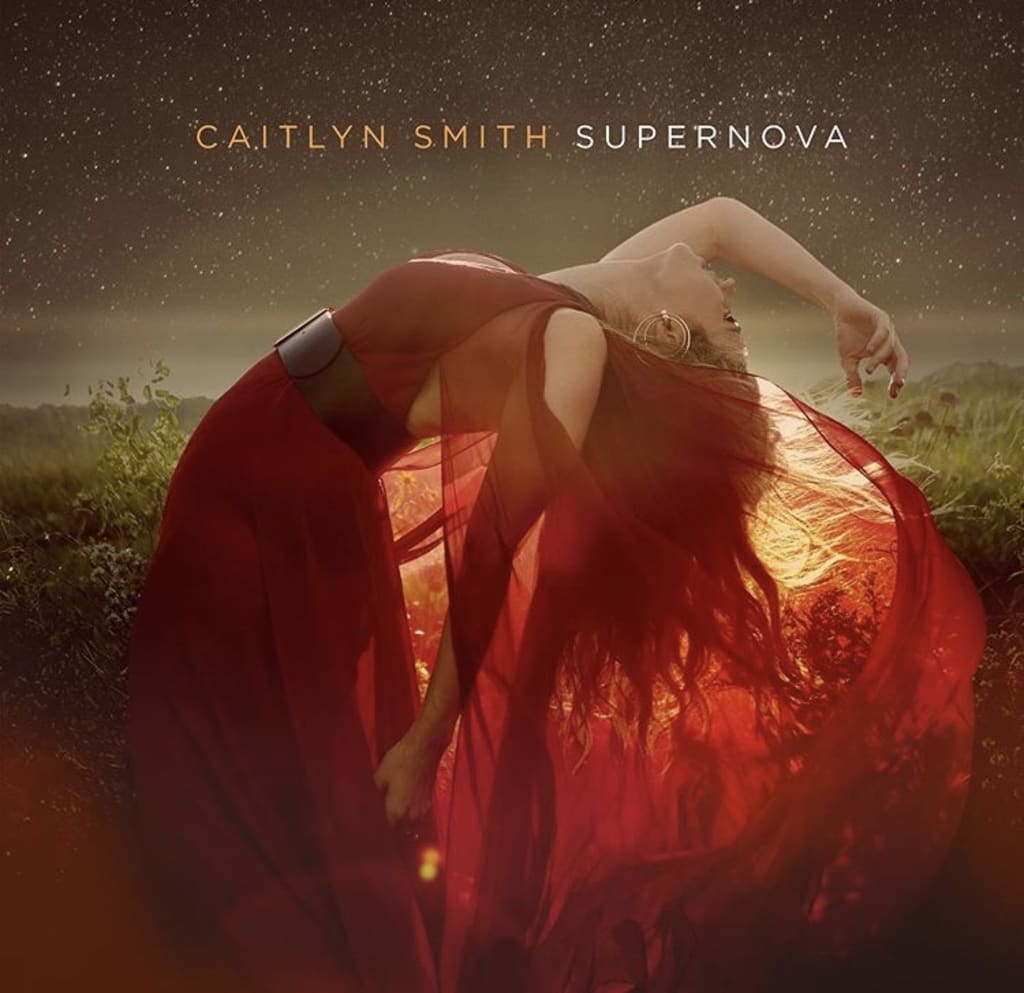 Photo Credit: Instagram @caitlynsmith
No stranger to writing a hit or two, Minnesota native Caitlyn Smith today released her sophomore album, Supernova. A stunning compilation of heartbreaking, thought-provoking tracks, it is a record that will make you feel emotions you did not even know existed.
Kicking off with "Long Time Coming" Smith quickly establishes a key sound that sticks with you throughout. She starts off strong with lyrics co-written by Christian 'Leggy' Landon (who also co-produced the record), Jennifer Decilveo, and Smith herself. A distinct beat, accompanied by harsh yet profound vocals, sets us up to be blown away going forward.
"Damn You for Breaking My Heart" co-written by Smith and her husband, Rollie Gaalswyk alongside Gordie Sampson, is the ultimate retribution song. An upbeat melody accompanies vengeful lyrics with some impressive high notes. Initially released as a promotional single, it is an instant favourite that'll have you singing along with might before you know it.
In complete contrast, "Put Me Back Together" is a love song about being fixed, that will melt all your emotions into one. Happiness doesn't last too long though, as next on the track list are "All Over Again", which Smith co-wrote alongside Songland stars Shane McAnally and Ryan Tedder, and "I Don't Want to love You Anymore." Two songs about breakups, not so much how they happened, but the regret and pain that stick around after them. This is where we start to see Smith's vulnerable side, not only in her writing, but in her hard-hitting vocals too.
Title track "Supernova" marks the halfway point of the record, a song about life spinning by too fast. In an interview with People, the mum of two spoke about the reality of getting older, and writing this song after an emotional conversation with co-writer Aimee Mayo. This one will hit you right where it hurts, and makes you want to hug your loved ones imminently.
"I Can't" and "Rare Bird" lift the album up with a sassy take on individualised stories, before Smith's soulfulness is showcased in Jazz influenced "Midnight in New York City." One of my personal favorites, the big apple sets the perfect scene for this song, that'll have you slow dancing in the kitchen to it's flawless melody.
Undoubtedly, the most elevating track of the record, "Fly Away" is an instant singalong, that really will make you want to take someone's hand, buy a one-way ticket and fly away. It's followed by the ideal penultimate track, "Feel That Way" that will transport you to a smoky bar in New Orleans with a glass of wine in hand. The stunning vocals, lyrics and harmony sum the album up perfectly.
The final song on the record, "Lonely Together" is a reality hitting piece of art, that speaks the ultimate truth. Lyrics such as "Been a little sad so I called up a Doctor, didn't want his pills just someone to talk to" make it a gut wrenching song that may bring you to tears. Whilst the overall take on the song is a somewhat positive one, certain heartbreaking lyrics you'll want to listen to over and over again. It is one of them songs that needs to be heard, and is truly captivating. The song ends the album brilliantly, leaving you thinking and wanting more.
There is something about Caitlyn Smith's voice that just makes you feel. Her enchanting vocals, delicate lyrics, and faultless melodies, make an undeniable record, that really is a beautiful piece of art. Many say that second albums can make or break artists, and if this doesn't make Caitlyn Smith, then I'll be damned.
You can download "Supernova" now, and catch Caitlyn Smith on Little Big Town's "Nightfall" tour when it resumes later this year.
Like what you read? Check out my Instagram @behindthesounds_ for daily Country content and to be the first to hear about my new blogs.