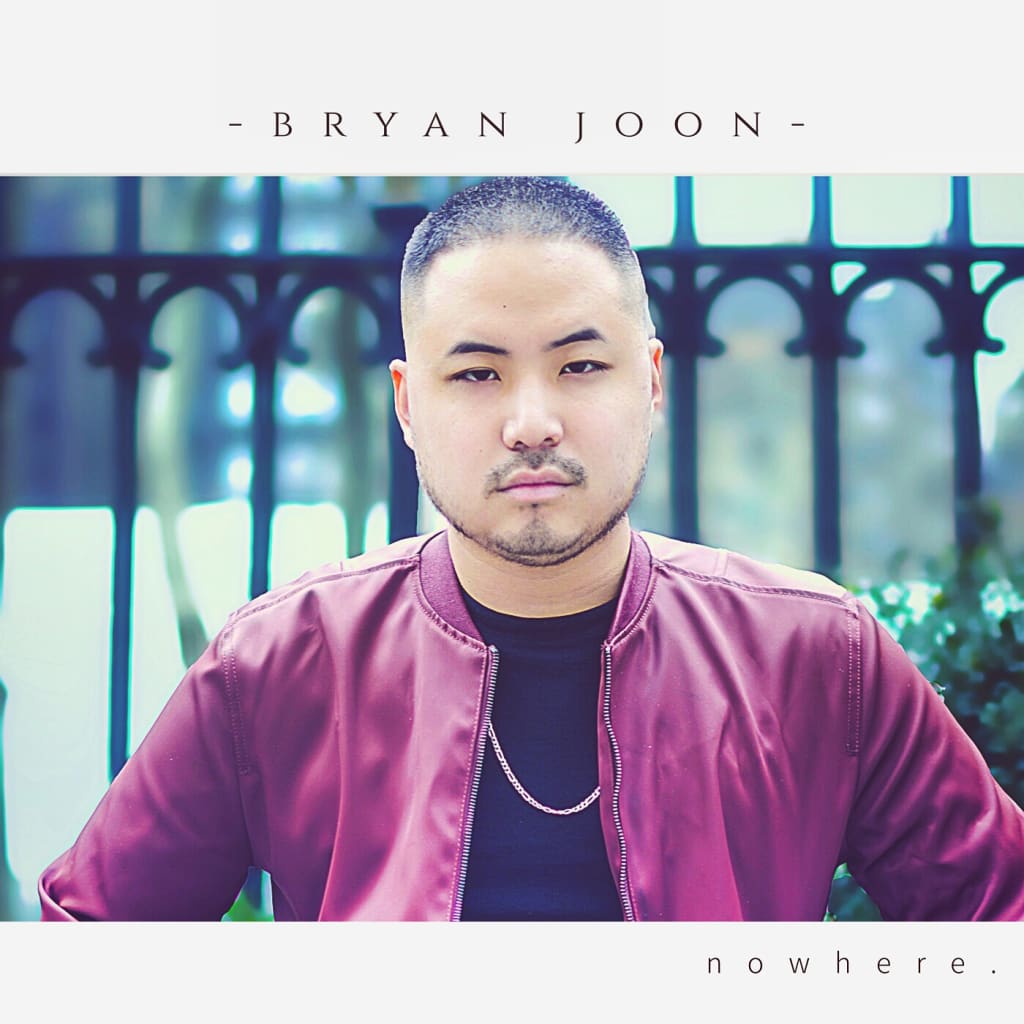 We had the pleasure of speaking one on one with R&B/Soul artist Bryan Joon about his new music video for his hit single "Nowhere," which released last week. His debut self-titled album, Bryan Joon, consists of a total of 10 tracks ranging from different stages of love. Check out our exclusive interview with Bryan below to get to know more about him!
Rebecca: Hi Bryan, Please introduce yourself to our audience.
Bryan Joon: My name is Bryan Joon and I'm a Korean American artist based in NYC. My genre is an R&B/Pop hybrid similar to Khalid, Adele, and Sam Smith. I'm originally from Korea but I moved to America when I was really young and I've been living here ever since, working and pursuing a music career.
Who is your favorite artist and why?
My all time favorite artist is Alicia Keys because she's not only a singer, but she's a songwriter and a musician as well. She also seems really humble and down to earth, which I appreciate. She also creates her music her own way on her own terms, which is something I want for myself as well.
We know you are from Seoul, Korea. However, you have lived a majority of your life on the East Coast. How has this influenced your musicality?
I think by being Americanized and growing up in the 90s/2000s, I got exposed to a lot of awesome R&B and Pop Music. The music back then was so good and it made me want to pursue music myself. A lot of people say that my music reminds them of 90s/2000s music so I think the connection is evident.
What keeps you going with music?
It's really hard being an independent artist in NYC. I would say what keeps me going is the fact that I don't want to do anything else. This is my dream and my passion. It also helps to have made some great indie artist friends. We can help motivate each other, give each other feedback, and console each other to keep pushing through when it's hard.
Your new video "Nowhere" has a twist at the end. Who wrote the treatment to the video?
I wrote the treatment myself, not to toot my own horn (laughs). I had the idea in my head for a minute but I finally was able to find a director (Rob Vision Films) to help me bring it to life. I wanted something simple but really artistic and sort of romantic in a torch song kind of way 'cause the song is like a personal torch song for me.
When you write your songs, do you know immediately if they will also become a music video production?
For this song, since it's one of my favorites, I knew I wanted to make a video for it. In general, I try to gauge which songs the audience likes the most and shoot a video for that one based on feedback from music lovers, family, and friends.
If you could have lunch with any celebrity who would it be and why?
I would probably pick Alicia Keys again because I think it'd be interesting to pick her brain in terms of how she makes music and how she navigates the music business as an artist who stays true to herself and doesn't follow any trend or fad.
What can your listeners expect from you for the rest of the year?
I plan on releasing another single and a video in the summer. I also want to release a Holiday single at the end of this year. Now I just gotta hold myself to task and get everything done on time!
Tell our new readers where they can follow you at?
You can follow me on all social media:
Bryan's next show is June 1 @ Ashford & Simpson's Sugar Bar @ 7 PM.