Boundless Love:
2020 is the year we needed to learn to master modesty and generosity of spirit displayed by John Prine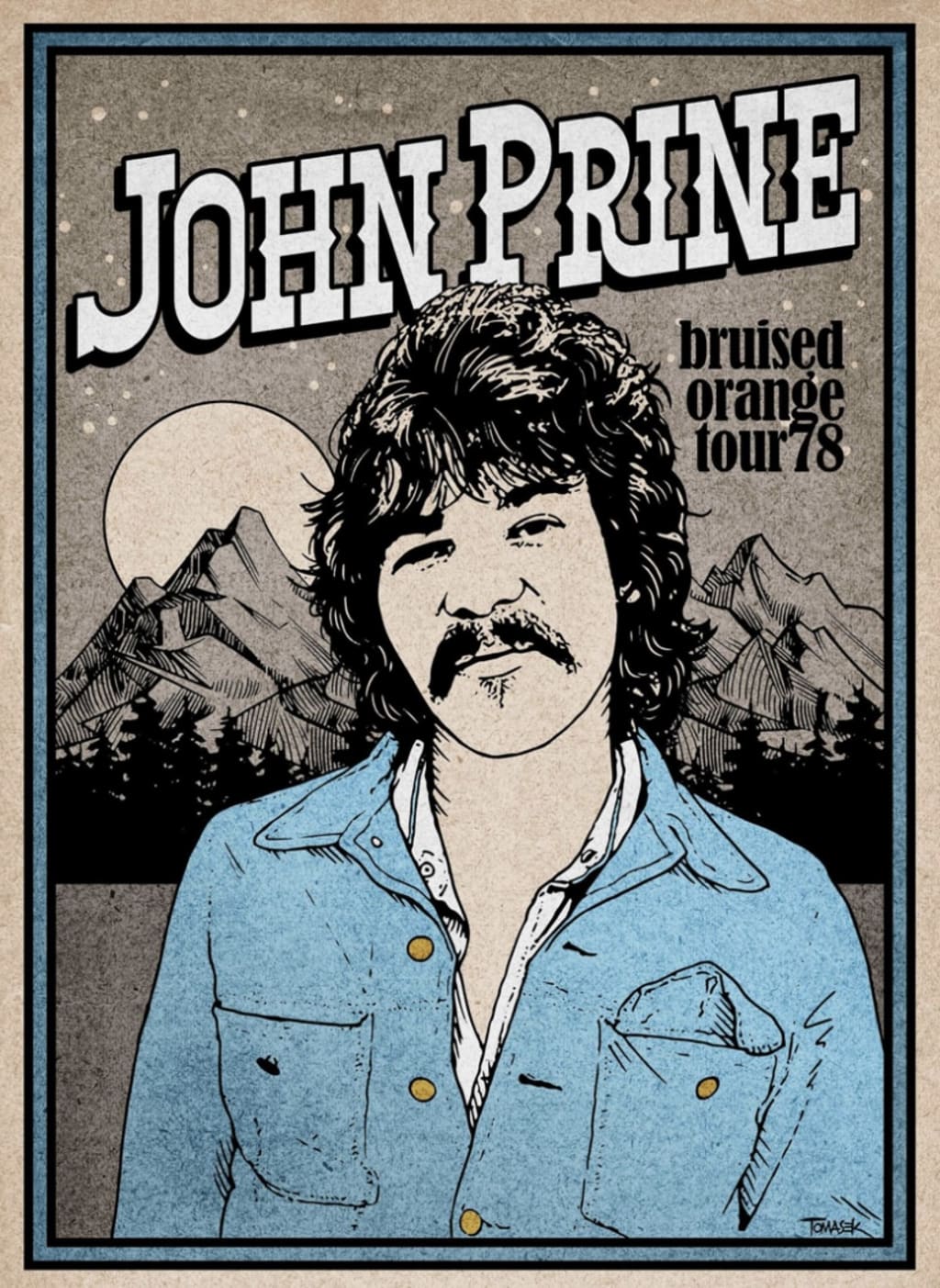 A tour poster from John Prine's 'Bruised Orange' tour, Washington State, 1978
This year has been one of unparalleled uncertainty, political upheaval and societal division, and a general displacement of common courtesy and decency for one another.
At the height of the first wave of the pandemic, a understated icon of folk songwriting passed away from complications caused by COVID-19 in Vanderbilt University Medical Center, Nashville, Tennesse.
Widely unknown in public and popular music discourse, but highly regarded amongst his peers (including, but not limited to: Jason Isbell, Bruce Springsteen, Bob Dylan and Brandy Carlisle), Prine was known as an affable character of sharp wit and considerable insight in to the human condition.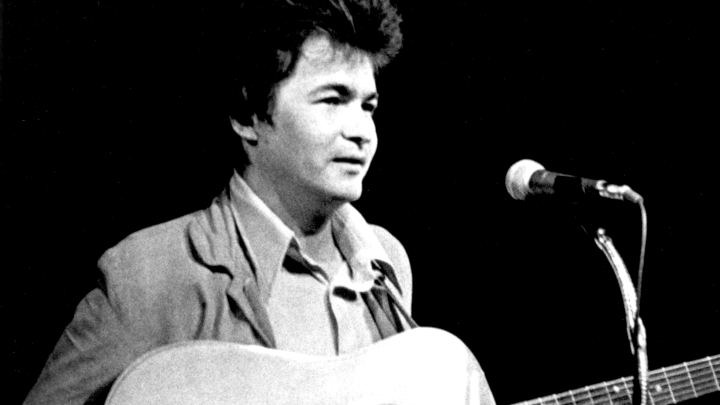 Prine was a member of the Folk Revival that peaked during the 1960s. He was discovered in Chicago by Kris Kristopherson, meanwhile working as a mailman (hence the seldom-used moniker of "the singing mailman". Prine became known for his humourous tunes as much as his social commentary and protest songs.
What is never missed out by people who knew and talk about John is his genorosity of spirit and kindness, as well as his modesty. Prine is quoted often as having said about his guitar-picking: "I guess if you make the same mistakes long enough, they start calling it style".
Prine is perhaps so well regarded among his peers not just for this modesty, but also for his open-hearted acceptance and tenderness towards his colleagues, and particularly younger up-and-coming artists. In 1999 Prine released In Spite of Ourselves, and followed it up in 2016 when he released the album "For Better, For Worse" - both albums made up entirely of duets with female country and folk singers. This is notable as the music industry has a palpable problem with gender parity and equal opportunities, with female artists struggling to attain the longevity of their male counterparts. Notable inclusions in these duets are Miranda Lambert, Amanda Shires and Kacey Musgraves.
Kacey has her own stories about John - she wrote the song "Burn One With John Prine" shorty after reaching Nashville, telling of her hopes to eventually meet and presumably get high with the "Illegal Smile" writer. They did meet, and she played him the song, but he did not partake.
Prine started his independent record label Oh Boy Records in 1981 out of a frustration with his treatment and that of other artists. Since then, and particularly recently, Oh Boy has been a springboard platform for young and upcoming artists - notably, Kelsey Waldon, Tre Burt and Arlo McKinley.
In an interview with The Tennessean, Prine's one true consideration about his legacy is again,others, and particularly those younger artists. "I'm not sure how one approaches their legacy; mine seems to be getting built with or without me. These young people coming up that are so talented and they're all citing me as a partial influence or they'd always followed my career, that's pretty neat. If that's a legacy, that's great."
There aren't many suprises here - the man who wrote Boundless Love and Speed of Sound and Loneliness was clearly full of kind-spirited intentions - but his songs that truly got to the heart of the human condition and put him (and by extension his audience) in the shoes of people other than himself - the old woman narrator of "Angel From Montgomery", the Elderly people of "Hello In There", the opioid-addled veteran of "Sam Stone" or even the teenage mother in "Unwed Fathers" make for particularly unsettling relations to real people and real problems in working class and everyday America.
John Prine gave a lot to everyone, particularly his peers, his family and his audience. It's a sad loss for the music scene as a whole, and rightfully Prine was awarded a Lifetime Achievement Award at the Grammy's in 2020. Even so, we all have a lot to learn from the life and boundless love of John Prine, and I'm sure we will continue hearing his songs and his influence for decades and generations to come.