Blog: Ed Sheeran - Live at The Haymarket
Theatre Royal Haymarket, London - July 14, 2019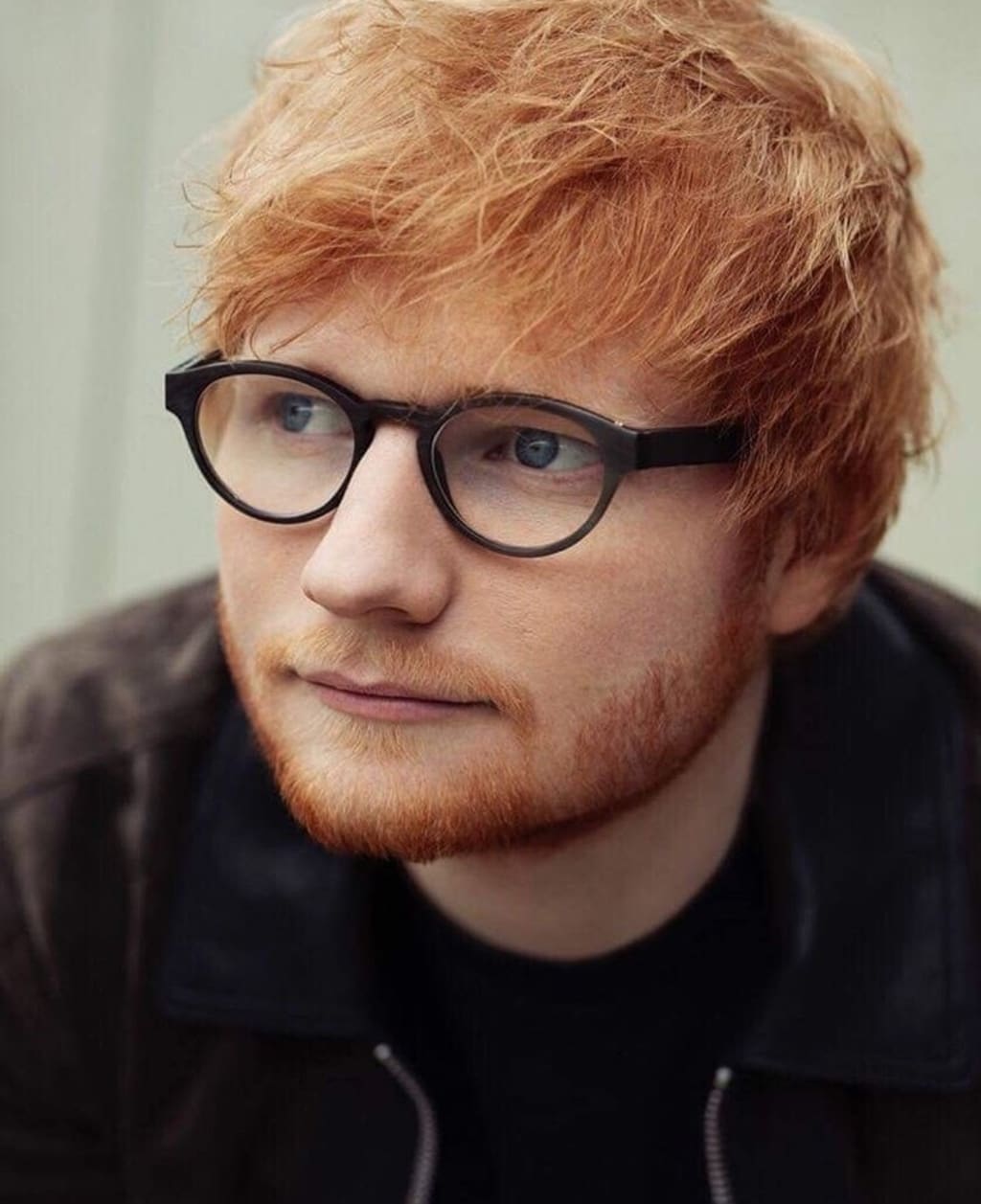 Photo Credit - Instagram @teddysphotos / @marksurridge
It's not everyday you get to see a worldwide superstar play an intimate show at one of London's oldest and most treasured theatres. Used to playing stadiums with audiences of 90,000 plus, tonight Ed Sheeran played to 850 people at Theatre Royal Haymarket. 20,000 people entered in to a lottery to win tickets for the exclusive event, all to raise money for the theatres charity 'Masterclass.' Luckily, I got one of these sought after tickets, and got to enjoy a short, but super sweet evening with Mr. Sheeran, and many excitable fans.
Confessing that he started the show slightly late due to watching the cricket, (England were playing in the World Cup Final) Ed, wearing his trademark long sleeved shirt, jeans, and trainers, entered the stage, and immediately embraced the small, yet exhilarated crowd. Starting the show with a new single, "BLOW," which features on his new album No. 6 Collaborations Project he proves he can sing for not just himself, but for the other artists on the track too. Pretty impressive considering those artists are Country superstar Chris Stapleton, and pop legend Bruno Mars. A quick hello to the crowd, and he is straight into "Castle on the Hill," but not the version we know, a slower and more stripped down cover that highlights the lyrics perfectly. Sheeran completes the song, and explains how he doesn't feel as under pressure at this gig to please people, choosing to sing a mix of songs, and not just those that he is 'expected' to sing. The perfect set up for the next song, an unreleased single, "Penguins," which debuted in the film Yesterday that stars Ed himself. Carrying on swiftly into "The A Team," he gazes up to the crowd and nods 'I'm just going to keep going like this' before mashing his debut single with another one from his latest release, "Way To Break My Heart." A long rendition of "Give Me Love"was then performed, a song which always entails audience participation. Participation was had of course, but Ed asked if we could 'sing pretty, not loud' to honour the beautiful venue.
A quick guitar change, and the news that England has won the Cricket World Cup (yay!) Ed tells a bittersweet story, explaining how he got his Dad two tickets to the final, but wasn't his first option for a plus one—gutting, but at least he got to spend the evening with us instead. Showcasing yet again his genuine and down to earth nature, Ed then sings his self-confessed favourite song he's ever written, "Don't"—transforming the song into another two tracks from album No. 6, "South of the Border," and "Remember The Name." The night is already so different and more stripped back than a normal Ed Sheeran gig, but a powerful rendition of "Bloodstream," displaying his incredible use of a loop pedal, takes me back to a stadium show of his I attended in Sydney back in 2015. The song is one of a kind, and although due to theatre rules, the audience weren't allowed to stand up, dancing from their seats brought all the feels to it. The first release from No.6, "I Don't Care," which spent eight weeks at number one, was then performed, and again, the seat restrictions fail to stop the crowd from dancing away.
Sheeran then sang another song from Yesterday called "One Life," and expressed that the two singles from the movie will be released in November, possibly with a few more alongside them. In his modest way, he then confesses how he only knows about five chords on the guitar (hard to believe), and plays the next track in almost the exact same way as the previous. "Tenerife Sea" is a fan favourite from his second album, Multiply, and never fails to get the emotions flowing. For the final chorus of the track, Ed steps away from the microphone and sings almost a cappella, with just a few strums of his guitar. Before returning to the mic, he asks if everyone can hear him without it. A full response of yes, bar one, he says he may play a bit more like that. This indeed he does, "Beautiful People," also off No. 6 features the soothing voice of Khalid, but tonight Ed, without a mic, performed the song, which sounded even better than the track on record.
Returning to the mic and loop pedal, he sings one of his most loved hits, "Perfect" (which—unpopular opinion—I think was ruined by Beyoncé). Singing it just like the original, phone lights lit up the theatre, and voices bellowed from all around. Flowing effortlessly into "Thinking Out Loud," a song he admits he feels he has to sing, the tears start to show in the audience members, and I catch a glimpse of couples holding hands and singing to each other. The Grammy Song of the Year became a popular first dance wedding hit from the day it was released, and that still rings true today. Before continuing, Sheeran expresses his gratitude for playing the show, and to Sir Leonard Blavatnik, who supports Masterclass, and has been a huge help to Ed throughout his career. A faultless rendition of "One," and "Photograph," two of his most loved songs from Multiply, and we are almost at the end of the show. Showing his love for the night once again, with a smile like a Cheshire cat, he conveys that he is 'extremely, extremely happy right now, what an honour it is to play this show.'
Straight after the gig, Ed is off to shoot another music video, he explains, so unfortunately there won't be an encore, as he has to make a swift exit. He does however, tell us that whilst there are only two songs left of the night, they are good ones. Explaining that he thought he 'knew what success was, before this song was released' Sheeran plays undeniably his biggest hit to date, "Shape of You." Incorporating his keyboard for the first and only time, the recognisable tune fills the room, and has everyone singing. In preparation for the final song of the night, we get a glimpse of his undeniable success story, that saw him go from a guy with his guitar busking on the street, to a guy with his guitar selling out Wembley Stadium. A song that he wrote when he was just 15 years old has been with him for almost every show throughout this career, and although he admits that there are a few lyrics he looks back on and thinks, 'really, I wrote that?' it is a song that never fails to end the night with a bang. "You Need Me, I Don't Need You" has the crowd standing up and cheering instantly—and although they are quickly told by security to sit back down, it's the thought that counts—right?
A standing ovation, accompanied by a humble thank you, and the night is over. Whilst the set was just over 90 minutes long, short for someone of his calibre, it was the perfect mix of the old, the new, and everything in between. Ed Sheeran is without a doubt, one of the best stars in all of music, ever—and to be able to witness him perform in such an intimate setting, is something that I will never forget. He is the epitome of a success story, and the first to show how hard work pays off. Whilst I can't imagine he will be doing any gigs like this anytime soon, I will of course go and see him perform in any Stadium that he chooses to sell out next. An incredible performer, songwriter, and musician, he truly is one of a kind—what a night to be part of!
Like what you read? Follow me on Instagram @behindthesounds_ for daily Country content, and to be the first to hear about my latest blog posts!