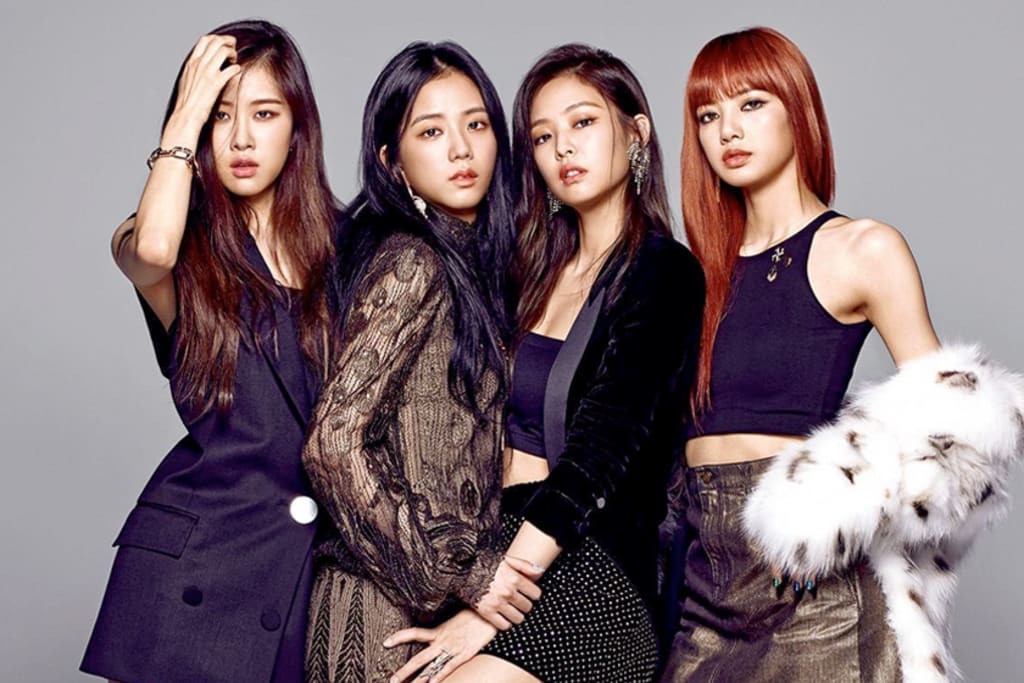 On October 23, the K-pop group's Korean label, YG Entertainment, announced a partnership with U.S. label Interscope Records to "make BLACKPINK global stars all over the world."
Although BLACKPINK only have nine songs in their discography—a major gripe with fans of the foursome—the quartet is the highest charting K-pop girl group in the history of the Billboard Hot 100.
Square Up, BLACKPINK's most recent album released this past June, marked their highest entry on the Billboard 200 chart at No. 40. The album's title track, "Ddu-Du Ddu-Du" peaked at No. 55 on the Billboard Hot 100 - the first song by a K-pop girl group to enter the chart since 2009. Demand for the group—composed of members Jennie, Jisoo, Rose and Lisa —is at an all-time high.
In a statement to Korean press, YG's chairman and founder, Yang Hyun Suk, commented on the partnership with Interscope Records and how it will affect other artists under YG Entertainment - which is home to BIGBANG, Winner, and iKON - among others. Yang Hyun Suk stated, "With BLACKPINK as our start, we anticipate that this will become good momentum for YG's artists to advance into the North American and European markets in the future."
It makes sense for YG to enlist BLACKPINK as the label's first act to target the global market—the group is comprised of Lisa who is from Thailand, Rose who was raised in Australia, Jennie who was raised in New Zealand, and Jisoo—the only member to have been raised in South Korea. In the two years since their 2016 debut, the group has amassed over three billion views on their Youtube channel. BLACKPINK is the first K-pop group to have three music videos with over 400 million views on Youtube.
"We look forward to building upon BLACKPINK's remarkable early success by putting the global resources of UMG behind them and growing their audience around the world," commented Lucian Grainge, the chairman and CEO of Universal Music Group.
"BLACKPINK are global superstars in the making," stated John Janick, the chairman and CEO of Interscope Geffen A&M. "The music and visuals are so immediately striking and so different from anything else happening in pop music. We are beyond excited to partner with YG in pursuit of their vision for BLACKPINK world domination."
World domination for BLACKPINK could not have come at a better time. There are currently very few girl groups operating in the U.S. music market. It's been 17 years since Destiny's Child last topped the Hot 100 with "Bootylicious." The mid-2000's saw The Pussycat Dolls at the height of their career. In recent years, Fifth Harmony experienced some success with their top 10 hit, "Work From Home," but the group has since disbanded.
Fan reaction to the announcement has been mostly positive. One fan expressed their desire for a future collaboration with an Interscope artist. The label sports an impressive roster of some of the biggest artists in the world—Eminem, Lady Gaga, Selena Gomez, Maroon 5, Kendrick Lamar, Katy Perry, and Zedd are just a few of the megastars signed to the label. The potential for more frequent music releases from the foursome also sparked discussion on Twitter after news of the partnership broke.
Others warned Blinks—BLACKPINK's fandom—to take any news of a partnership or potential American promotions with a grain of salt. Another YG artist—CL of 2NE1—was once poised for what felt like a major U.S. crossover. In 2014, she signed a label and management deal with Scooter Braun who famously orchestrated the careers of Justin Bieber and Ariana Grande. CL's partnership with Braun and his label has done little to advance her career state-side and she has not released a track since 2016's, "Lifted."
In the two years since CL's debut single was released, multiple Korean artists have started making appearances on U.S. charts. Most notably, 2017 was a break-out year for K-pop boy group BTS who performed at the American Music Awards. In 2018, BTS has topped the Billboard 200 with two #1 albums.
K-pop fans are some of the most vocal on social media and it's clear that there is a void in the pop music world that needs to be filled. A lack of girl groups in the American music scene and the continuing rise in popularity of K-pop may be the perfect formula that launches BLACKPINK into the global mainstream. The timing is right - will YG Entertainment be able to capitalize on it this time?
BLACKPINK's most recent release was a collaboration with singer Dua Lipa, titled "Kiss & Make Up," the track was released on October 19.
Reader insights
Be the first to share your insights about this piece.
Add your insights