Best New Cloud Rappers Out Right Now
The best new cloud rappers may one day be some of the biggest names in the rap game.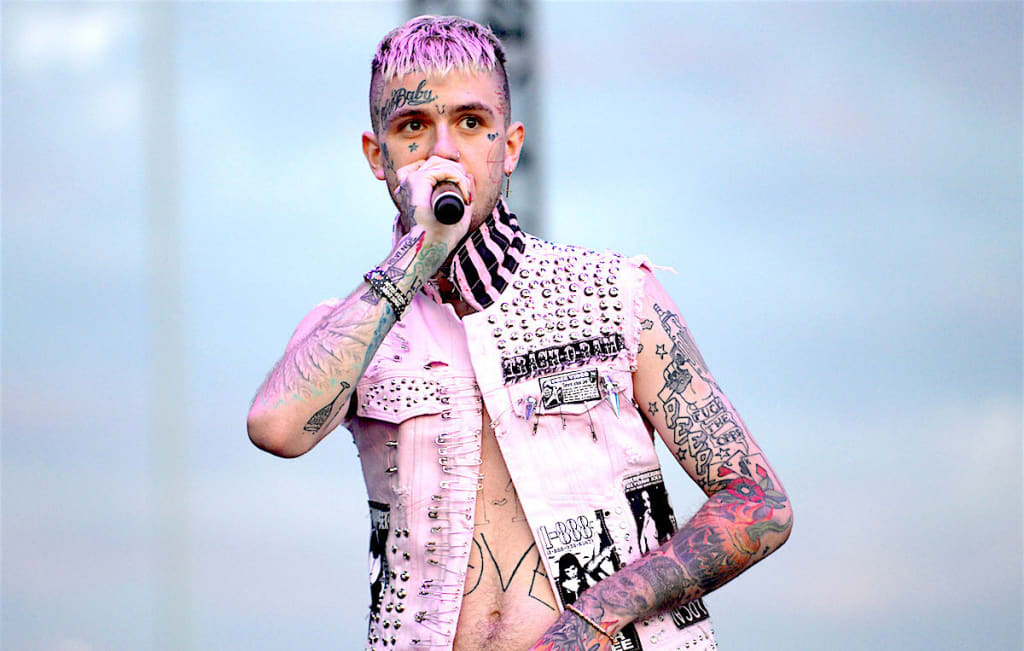 You might not have ever heard of cloud rap before, but it just might be your new favorite subgenre of hip hop. To give you a hint, if you know what sad boi rappers are, you already know half of what you need to know about cloud rap. Musically, the genre is marked by spacey, hazy sounds, lo-fi sound quality, and a retro Myspace kind of vibe.
If you want to know more about what cloud rap really is, you need to check out these 10 best new cloud rappers.
Even if you've never heard of Lil Peep, you probably couldn't avoid seeing his name in news headlines several weeks ago. That's because, sadly, the 21-year-old died of an accidental drug overdose. Still, his dedicated cult following persists and his infectious brand of emo rap is what made him one of the best new cloud rappers. This music video for his single "Save That Shit" was released after his death, using video clips from his life.
Wifisfuneral is the probably the closest to mainstream hip hop out of everyone on this list. His vocal style is congruent with some of the most popular rappers in the game today. However, his background beats place him in the cloud rap genre. The ethereal, sometimes eerie sounds are what draw you in.
Lil Tracy and Lil Peep were great friends who frequently collaborated with each other. They worked together on songs like "Awful Things," "Your Favorite Dress," and "witchblades," their similar styles coming together to make impressive singles. But Lil Tracy is also one of the best new cloud rappers in his own right. His vocal style is very sincere and he doesn't rely on pure bravado like other rappers do.
Smokepurpp is another cloud rapper that could easily appear on a top 40 radio station. Like wifisfuneral, it's his beats and other sound effects that make him unique. Extra noise and spacey, spooky sounds make for a mesmerizing listen. You can also spy Lil Pump, one of the other cloud rappers on this list, in his music video for "Phantom."
Lil Yachty released his debut album, Teenage Emotions, in 2017 and is already one of the best new cloud rappers. In their review of his new record, Pitchfork said he was "playful" and a "master of joy." His sense of whimsy is easy to spot in his track "On Me," which relies on video game type beats and a generally upbeat attitude.
Lil Pump is probably the weirdest person on this list, but that's kind of the point. Cloud rap is one of the most "out there" genres of hip hop, and one look at Lil Pump can tell you he most definitely qualifies. In the end, it's his music that counts the most, though. This song in particular has a very Twilight Zone-esque vibe to it and has tons of extra noise.
Yung Bans' vocal style is very soft and unassuming, but that's not a bad thing. It's this laid back style that makes him one of the best new cloud rappers right now. The haze on this track also stands out well, which is what a true cloud rap song should accomplish.
6 dogs is one of the biggest sad bois on this list. His delivery is very matter-of-fact, almost like he's talking. His lyrics are also often deeply personal and, well, sad. His slow tempo, simple songs are what give him a special place in the cloud rap scene.
Part of the reason Yung Lean is one of the best new cloud rappers is that he was one of the genre's pioneers. For an underground rapper, his 31 million YouTube views for this one track shows how popular he is. If you want to know what cloud rap really is, listen to Yung Lean. His sound pretty much defines the genre.
Lil Skies is one of the best new cloud rappers mainly because of his presence. He's confident but not cocky; honest but not vulgar. Lil Skies comes across as someone who is genuine and sure of himself, and his raps reflect that. His vocal style can be appreciated by anyone who likes mainstream rap, but his music still has that spacey sound that cloud rap is known for.