Best Music Videos of the 70s
By the early 70s, many artists were producing simple short promotional films, which paved the way for the best music videos of the 70s.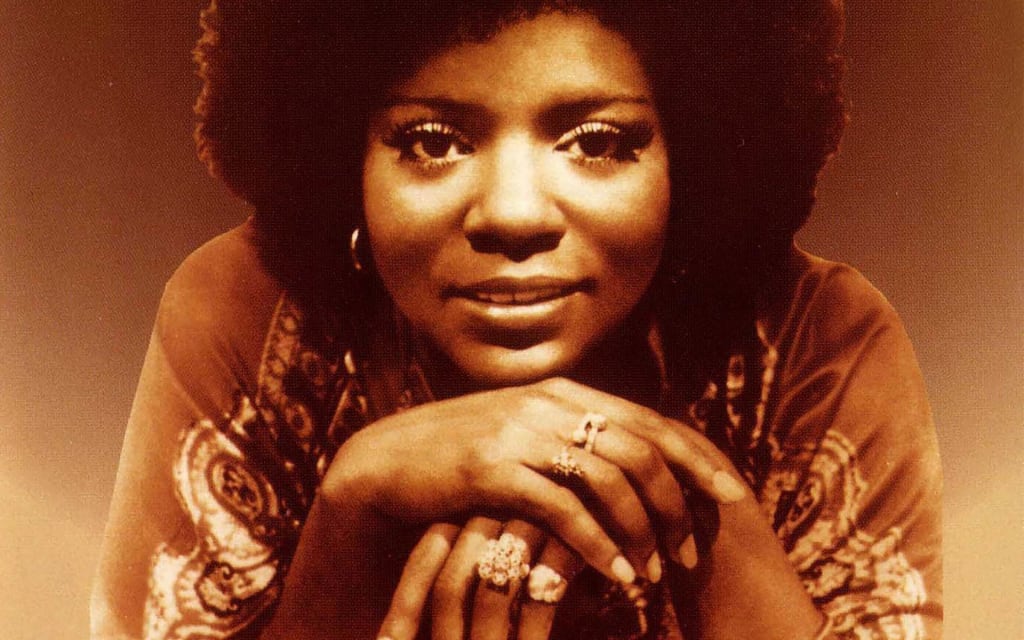 The idea that music could be merged with motion pictures had been in existence for some time back in the 60s but only came to be a reality in the music videos of the 70s. In the 1940s, nightclub patrons could view Duke Ellington and Fats Waller soundies. The coming of television in the 1950s had a great impact on pop music, making it popular and accessible to a larger audience. This saw the evolution of epic pop music shows such as Soul Train, American Band Stand, and Top of the Pops. The music industry is very dynamic and with time, it evolved as technology advanced. By the early 70s, many artists were producing simple short promotional films. Some of these films, which went viral when they were released, were Rain and Paperback Writer.
Other musicians also followed suit. Television stations played a key role in the evolution of music videos, airing the clips between programs. The 70s not only gave us hits but also laid a foundation for music videos, whose format was later matured and proliferated by filmmakers in the latter decades. Indeed this was an era that saw massive innovation and creativity in the record business. Below is an exclusive roud up of some of the music videos of the 70s.
"Imagine" is a hit song that was performed and written by John Lennon. This song was not only the best selling single but also a major breakthrough for him in the music industry. Lennon designed the lyrics creatively, majorly focusing on peace and humanity. The song encourages one to imagine a world at peace, with no border barriers, national or religious division, and a life of humanity rather than a materialistic world. It was co-produced by Lennon and Yoko Ono and impressively managed to climb to number three on Billboard Hot 100. In addition to that, it topped the UK chart becoming most successful album for Lennon's career commercially. In the video, Ono and Lennon walk through thick fog just before it begins. Later on Lennon sits at a white grand piano while Ono opens window curtains. It ends with both of them kissing.
This song was done even before music video production was underway. When it was written, the two artists were consoling each other after terrible heartbreaks, with Daryl having divorced from his wife while John was dumped on New Year's Eve. This was the first song to be written as a collaboration by both members of the duo. In 1973, Hall and Oates created the music video for the song. The video was directed by Diane—Oates' sister—and shot at Philadelphia TV station. It features Oates in a sleeveless tuxedo as well as a guy on a devil suit. The clip was never aired, though Oates later leaked it on YouTube.
Gloria Gaynor's "I Will Survive" is one of the best disco singles of a definitive taste. Besides having hit the top of the Hot 100, the song also incorporated an impeccable and iconic video, which went viral and was televised on disco monitors worldwide. In addition to that, the video was shot at disco Xenon in New York, where Gaynor is featured in the clip with The Village Wizards as a skater. Perhaps the most notable thing about the video is the depiction of Gaynor's solitary nature when she is photographed alone. However, the song creates an image of the disco as a place of self-empowerment despite an electrified crowd of strangers.
"Third Reich 'n Roll" is a 1976 song by a rock band group called The Residents. The same year they released an album which mostly parodied 1960s commercials. The video of this song mainly captures and conceptualizes the history of rock music. Moreover, the video also incorporates a mix up of stop-motion animation in addition to German Expressionist aesthetics.
"Making Plans for Nigel" is a song that was released by the rock band XTC back in 1979, written by Colin Moulding. The song did well, spending some time on UK Singles Chart at position 17. This was the first single off of XTC's album, which was a major breakthrough for the band. The video is shot with unique visual styles, incorporating zooms, non-stop camera movements, and canted angles. Mainly, the story told in the film is about young man (Nigel) growing into boring adulthood as a mental patient. He meets with a nurse who is seemingly psychotic as played by Andy Partridge. All of this is crafted into a clever and incredibly hyperactive scene that put the song among the top music videos of the 70s .
"This Song" is the fourth single from George Harrison's Thirty Three & 1/3. The song was able to hit number 25 on American pop charts but was not able to make charts in the UK. The song was written weeks after George Harrison had been involved in a controversial case in which he was accused of plagiarizing his 1970 song, "My Sweet Lord" from "He's So Fine," a song originally done by the Chiffons in 1963. Unfortunately he lost the lawsuit as well as half a million dollars. The video is set in a courtroom, which then turns into a faux concert with a pianist, a drummer, a bass-soloing bailiff, and a stenographer.
Kraftwerk had already been at the top of the charts for three years earlier with their song "Autobahn" when they created this video. "The Man-Machine" was another creatively woven strand, clearly depicting a pop-structured image and style that the group was working to undertake. The song that landed Kraftwerk on the list of the best music videos of 70s is "The Robots." The video was creatively acted out with humans playing automatons that have taken over human labor thus bringing out the cyborg ideology. The band wore black and red ties, creating an image of the Soviet Union in the 1920s, which still embraced human workers amid industrialization. This video was not only a hit but also an inspiration to other pop innovators.
It was quite unlikely that Michael Jackson would succeed in a solo career after alienating himself from his famed family. However, after meeting with the legendary Quincy Jones and frequenting Studio 54 in Manhattan he was greatly inspired and did finally have a breakthrough. In 1977 he managed to shoot The Wiz in which he mainly cited science fiction films merging them with the club scenarios. The hit video "Rock With You" did cost Michael Jackson a whooping $3,000, having been shot by Bruce Gowers. It featured Jackson as an alien landing on earth as well his stylish polyester jumpsuit, wide collars, and the popular afro hairstyle. It also introduced the art of kinesthetic performance, which later transformed into a trademark for Michael Jackson. This is truly among the best music videos of the 70s.
"Life on Mars?" is a song by David Bowie with lyrics creating imagery of the futility of man's existence. Bowie was a great stage performer and created a visual language in most of his videos. The video for this song was filmed backstage of Earl Court of London back in 1973 with Mick Rock as the director. Bowie is phenomenal in the film, rocking an ice-blue suit with matching eye shadow and red hair.
ABBA was a four-member group from Sweden that was renowned for being the first music video pop stars. They were especially predominant in mid-70s. The genesis of their career was when they won the 1974 Eurovision competition. The quartet quickly rose to stardom globally through their hits "Dancing Queen" and "Take a Chance on Me." Their videos depicted simple ideas, which made them unique.
Reader insights
Be the first to share your insights about this piece.
Add your insights