Best Hindi Movie Songs Which Are Popular Among Indian Music Lovers
hindi songs review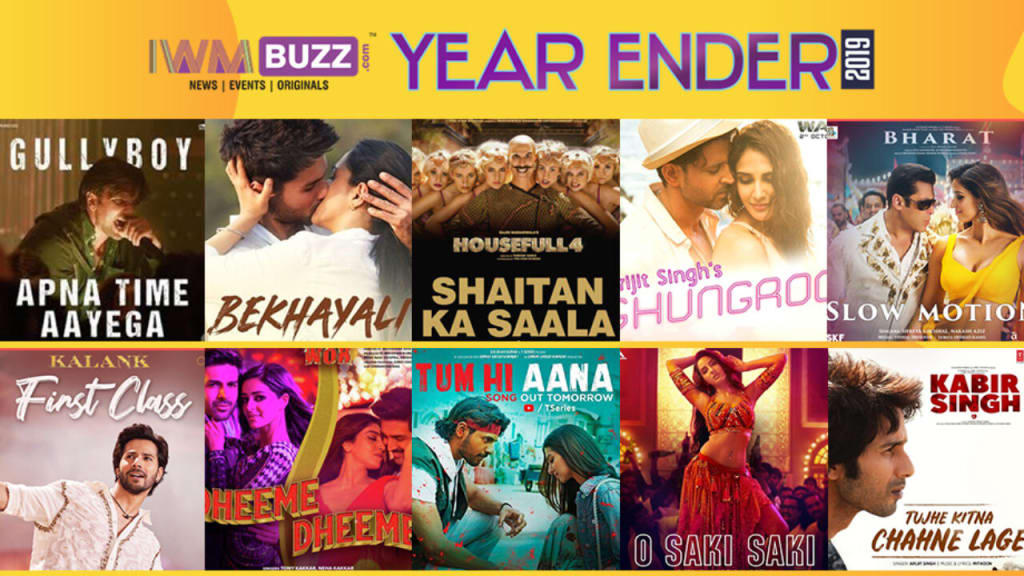 Cinema depicts different aspects of real life and society. Through it, any nation can highlight their heritage and culture. It is also said that cinema recognizes and carries a nation. Movie can be used to convey various messages to people. Movie is not just entertainment but there is a lot to learn. People are also inspired by watching movie. Cinematic songs are reveals the name of the movie to the people. Movie songs are very important part of any movie. Movie songs are used as the advertisement for movies. The popularity of a movie depends on the song of the movie. Movie can gain popularity only if the song is popular. So the film makers pay special attention to the music a lot of money.
Some Best Hindi Songs That You can listen:
1. 3 IDIOTS
The story is about three bosom friends. 2 of three friends searching their lost friends, and also remembering their old memories. Their university lifetime enjoyment reflects on their mind. Peoples are thought that they are fool, but they are a real genius. At the last of this story, two friends found their friend with great success. Movie songs are below:
• All izz well
• Zooobi dobbi
• Behti hawa sat ha woh
• Give me some sunshine
• Jaane Nahin denge tujhe
2. LAGAN
Lagan movie was released in 2001. This famous movie acted by the legend Amir khan. In this movie, by playing a cricket match against the British ruler, the fate of a village is uncertain. Movie songs are below:
• Ghanan ghanan
• Mitwa
• Radha Kaise Na Jale
• O Rey Chhor
• Chale Chalo
3. DANGAL
Former wrestler Mahavir Singh Fogat and his two wrestling daughters fight to gain glory in the face of social oppression at the Commonwealth Games. Movie songs names are below:
• Haanikaarak Bapu
• Dhaakad.
• Dangal
• Gilehriyaan
• Idiot Banna
4. RANG DE BASANTI
Rang de basanti is the movie about a documentary about freedom fighter. The story of six Indians who helped to make film documentary about freedom fighters from past. This movie was released in 2006.the name of the songs of this movie is below:
• Ik Onkar
• Rang De Basanti
• Tu Bin Bataayein
• Khoon Chala
• Khoon Chala
5. GANGS OF WASSEYPUR
Khan was expelled from Wassepur as a result of a clash between the Sultan and Shahid Khan, and revealed a deadly bloodbath that spanned three generations. It was released in 2012. Songs are below:
• Jiya Tu
• Ik Bagal
• Bhoos
• Keh Ke Lunga
• Loonga Loonga
Where to find Indian music easily?
If you are a true music lover, then we came here with good news for you. You can find all types of songs from Bollywood movies and Punjabi songs through a website, and you can download without paying any cost. The website is called Bestwap, and it is one of the well known websites among music lovers. A huge number of visitors daily visit here and enjoy different songs. Bestwap is a great and familiar name at all. Here the different songs are separated according to their characteristics. Moreover, Hindi, Punjabi songs are daily added here and old songs are also available here.
Conclusion
If you want to find a Bollywood song, you may get this song easily by visiting any music based website. Here we want to confirm you that all music websites are not safe for browsing, and you may not be able to download songs. Most of the websites are using various advertisements that must irritate you. So, you should visit a trusty and well classified website. We refer one on above, and you may justify this one. We hope that this article helped you to know about Bollywood music industry, and also give you the proper guide line..