Best Dance & Talent Center
It's More Than Just Dance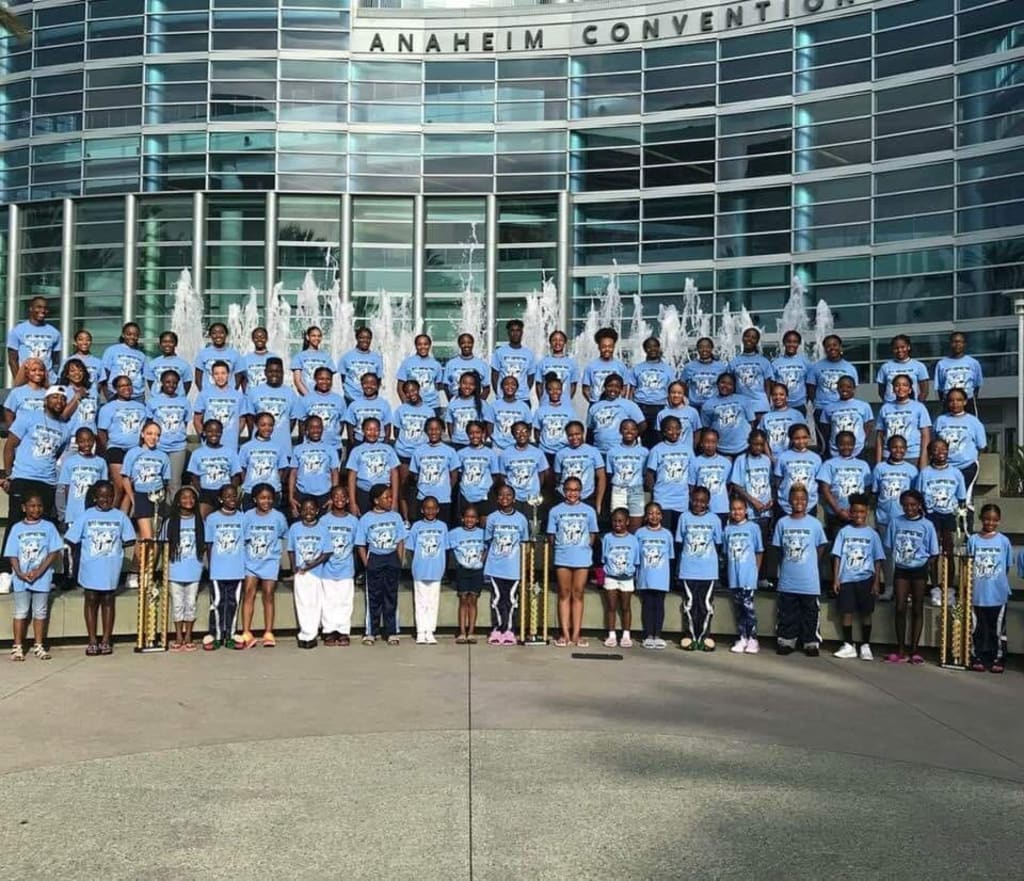 Best Dance and Talent Center in Anaheim, CA
Your number is being called. You have been introduced to the stage. The adrenaline rush begins. You stand poised and ready to show the audience what you have been rehearsing for so many long days and nights. The show that you have been yelled at by the choreographer because your battement isn't quite right. Your turns must be perfect. Point your toe! The music starts and your heart is racing and yet your facial expressions display just how much you are loving the number. The crowds are cheering. Dance is your passion. Performing Arts is what you want to do. And yet; how did you get here?
It is through Best Dance & Talent Center that most young boys and girls get their start. Look up the hashtag #BestIsBest or #BTC and you will see so many accolades, dance shows, and awards won from the studio. The children work so hard. They are dedicated to the cause. The staff members and choreographers are also an integral part of the movement. When they say, "it takes a village", Best Dance & Talent Center is that village. Located in the heart of St. Ann, MO, Best Dance & Talent Center is run by no other than the incomparable Judy Best-Person.
Mrs. Judy's love for Performing Arts and children has gained her many fans. She treats everyone the same and fairly. She has watched many children come through her doors. They start as early as two years old. They grow through the years. They leave to go to college and then come back to give the same love that they were shown growing up under Mrs. Judy's wings. Performing Arts was a love that Mrs. Judy developed at a very young age. Her dream was to create an inclusive dance studio that everyone in the neighborhood could be a part of.
That dream is now a reality. Best Dance & Talent Center has been alive and thriving for 32 years! Many of her students have performed professionally in theater, at the Muny, and professional dance companies. Not only that, but they have also danced alongside artists such as TLC, Omarion, Keith Sweat, and Ciara. But it doesn't stop there! They also have become dancers for NFL teams such as the Rams, Kansas City Chiefs, and the Indianapolis Colts. As if that wasn't enough; the awards go on and on. Some of those awards include: Partnership Award from AKA's, the Phenomenal Woman Award from the Minority Business Exchange, and Sheer Elegance Award from Matthews Dickey.
There are those who think that dancing is just, well, dancing. Yet, it is so much more. It is comradery. It is discipline. It is dedication. It is hard work. It is doing something when you are tired and cranky, and you just want to sleep. Or the piles of homework waiting for you when you get home from practice or competition. It is the support system. It is treating each child that comes through those doors as your own. It is molding them into productive citizens. It is showing dancers that there is more to life. It is getting the opportunity to see that there are other cities outside of your own. It is teaching dancers to cheer for other dancers. It is building rapports. The greatest of all is the confidence that the dancers gain in themselves.
In a small interview this is what Mrs. Judy had to say:
Q: What made you open a dance studio?
A: I worked in the field of pageants and what I saw was that the girls in the Black community didn't have the same training and exposure that some of the other girls had. I always felt that if we had the same opportunities we could do just as well!!
And I think the proof is there when we look over the last 30 years and see how many women of color have won crowns!! My mission is to give an opportunity to girls who wouldn't necessarily be afforded that chance.
Q: How did you get started?
A: I was a Special Program Director for the City of Kirkwood for 16 years. I had been doing pageants on the side. I just decided to take my pension and go for it!!!
Q: What are some obstacles you had to overcome?
A: The biggest obstacle is not really having a lot of guidance when it came to running a business! But you learn fast.
Q: What are your greatest moments?
A: My greatest moments come when I see those beautiful little girls up on that stage dancing their hearts out. Some were too shy to even dance in the room, but now they are in front of hundreds of people. Helping them in building confidence and poise! Four years ago, we celebrated 30 years of business. Seeing how many people came back for that and the love and support from the present students and moms was most definitely a moment when I realized that everything that I went through was worth it. Then in 2016 our competitive team were the National Champs!
Q: What keeps you going?
A: I keep going because of the young dancers that walk through the door. Knowing that I had something to do with shaping them is a great feeling. I also have directly influenced some kids who have gone on to be a part of the Arts and are very successful! It feels good to know you were a part of that!
Q: Please provide anything you would like the world to know.
A: If you want something GO FOR IT! It will not be easy, but if you are truly operating in your gift, it will be worth it!
How could one NOT love Judy Best-Person? Even on her worst day she is giving you THE BEST day. I have personally witnessed her be the mother, grandmother, aunt, and more. If a student is graduating, she is there celebrating right along with them. Remember how I said, "it takes a village"? It is because of Mrs. Judy's outpouring of love that the families do the same. As a student graduates there are donations upon donations for the children to begin their college life. The children leave the studio knowing that they are loved, wanted, and special.
The best reward: 'is waking up every day knowing I am Blessed and watching my dream in "Living Color"'.
Even in a world of COVID, Mrs. Judy found a way to safely have the dancers perform and practice. From Zoom to Instagram Lives, and following COVID procedures advised by the CDC – she made it happen! And still does. She is history. She is Black History. She is Women's History. Considering Black History in February and Women's History this March; we are honored and revered to have Mrs. Judy to be a part of our lives. We thank you and are so glad you decided to be Black in Business.
dance
Give me a good murder/mystery or thriller any day!
Receive stories by Patricia Brothers in

your feed