Best Albums of 2019 So Far
'Cause they deserve some recognition.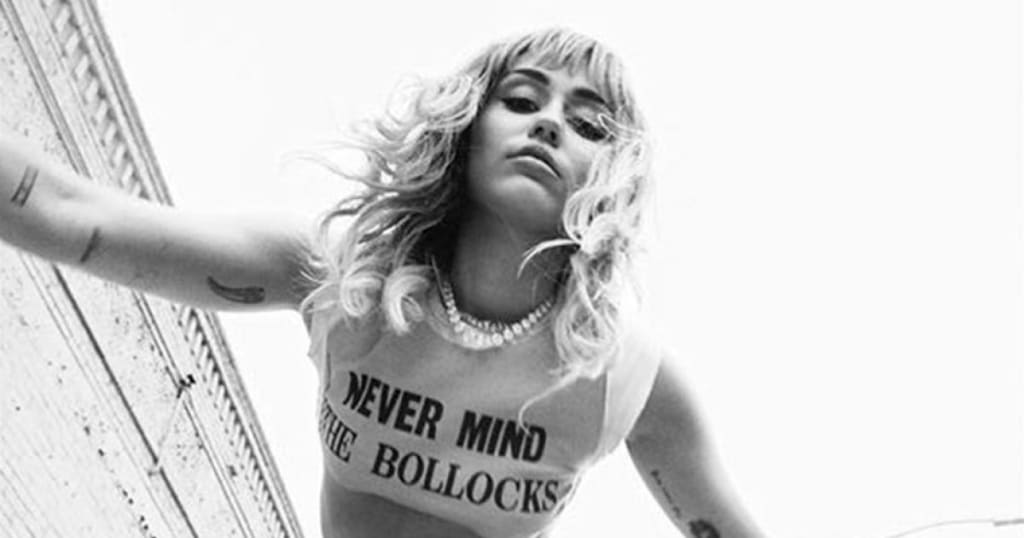 2019 has given us some really great albums so far, and this article is a celebration of the best. This is in no particular order, it's just ten albums that I've really been enjoying.
Ariana Grande - 'Thank U, Next'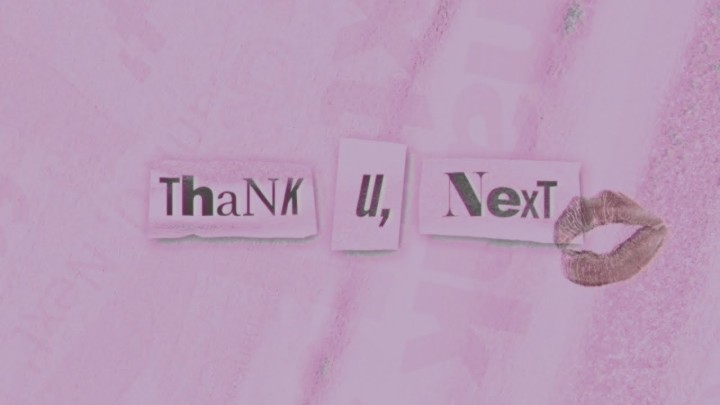 Anyone who knows me or has read my previous articles knows that my love for Ariana Grande knows no bounds. If Sweetener was an album of healing and acceptance, then Thank U, Next can only be described as a bad bitch album. Grande has finally made the move away from the bubblegum pop genre that she was pushed towards into a more R&B sound, and honestly, this sounds more genuine to me. I'm a fan of most of Grande's previous music, but this album in particular feels like we're finally getting to hear the music that she wants to make rather than what other people want her to make. The singles "Thank U, Next," "Imagine," and "7 Rings" are obvious bops, however, this album has many songs of great substance. "Ghostin" is a song that refers to Grande's relationship with Pete Davidson and how he handled her previous relationship with Mac Miller. The highlight of the album has to be the song "Bad Idea," which combines catchy lyrics with a contagious beat and also inserts some classical music to really mix the song up. Thank U, Next is my favourite era of Ariana Grande so far, and it's also really impressive when you consider that it was released only six months after Sweetener.
Julia Michaels - 'Inner Monologue'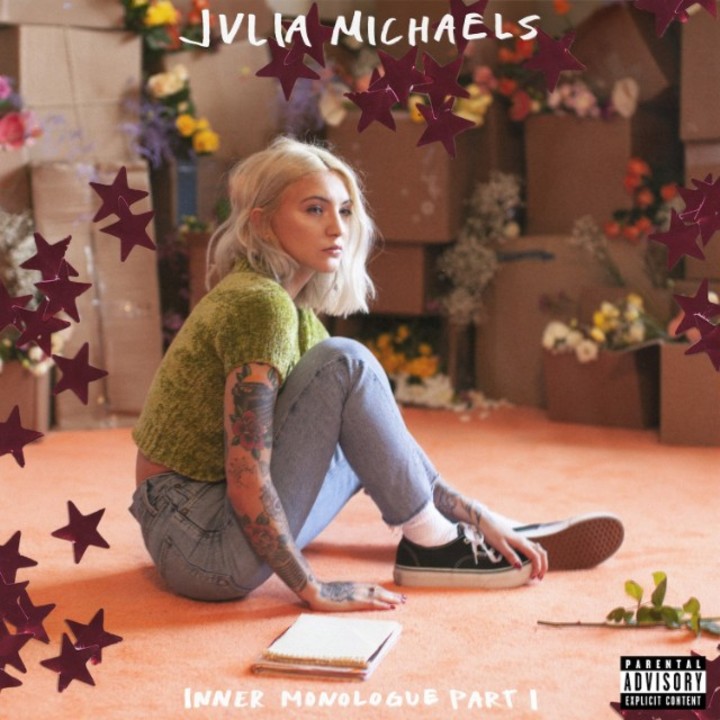 Michaels made a name for herself with songs such as "I Miss You" and "Issues," and in 2019, Julia Michaels released her album Inner Monologue in two parts. There's no doubt listening to this album that Michaels has found not only a sound that works for her, but subject matter that works for her too. Keeping a mellow, often acoustic sound that really compliments her voice, Michaels sings about her tendency to fall for the wrong men. The lead track from part two of the album, "17," is the highlight of the album for me; her vocals are on point and the song is full of nostalgia. This album isn't a particularly talked about release, and none of the songs seemed to make a huge impact on the charts, however, it flows well as a whole album, and it would be a shame if people slept on this album. However, part two of this album was only released on June 28th, so there is still time for it to gain a better chart rating than part one.
Jonas Brothers - 'Happiness Begins'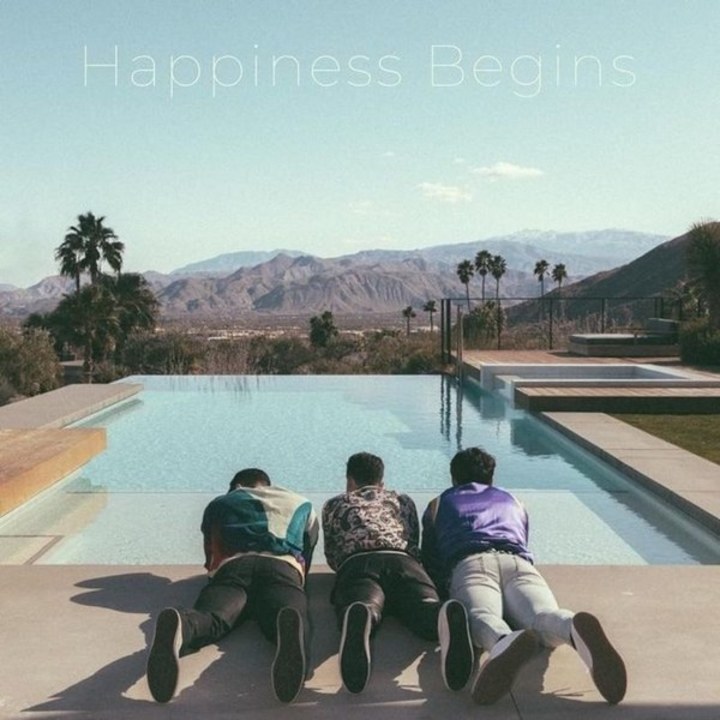 As I wrote in a previous article, the Jonas Brothers were not a huge part of my childhood, and so it wasn't until "Sucker" was released that I found myself getting into their music. Their reunion album has a good summer vibe and is a perfect listen for the next few months, especially if you've got a road trip coming up. The single "Cool," for me, was a grower; to be honest, the first time I heard the song, I wasn't sure that I was going to like it, but it's slowly made its way onto my playlists. There is no denying that the Jonas Brothers break away from each other as a band has actually done their music a world of good, coming back with a more mature but still fun and flirty sound. They had previously tried to bridge the gap between rock and pop but now have moved towards the pop sound in this album, and their music is better for that decision. "Comeback," which is the final song on the album, is the album's highlight in my opinion, a simple song but sung beautifully with great harmonies and a really mellow sound.
Jamie Cullum - 'Taller'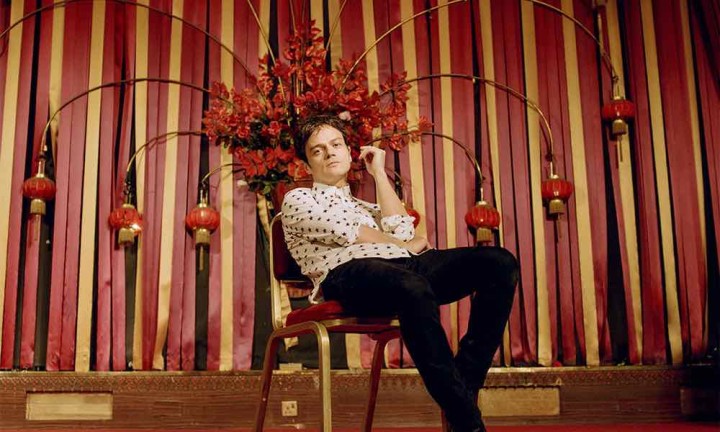 Jamie Cullum has been around for a good few years now, however, I've never listened to a full album of his before. Taller, however, gave me a reason to listen to a full album by this musician. His voice is powerful but actually very distinct, and he relies heavily on his use of the piano in a lot of his songs. However, he also has a tendency to lean into his jazz sound, which really brings some of his songs to life. Cullum isn't afraid to experiment with the mixing of jazz and pop, and this album has been a triumph for him. If you're looking for something different, then this is the album for you.
Miley Cyrus - 'She Is Coming'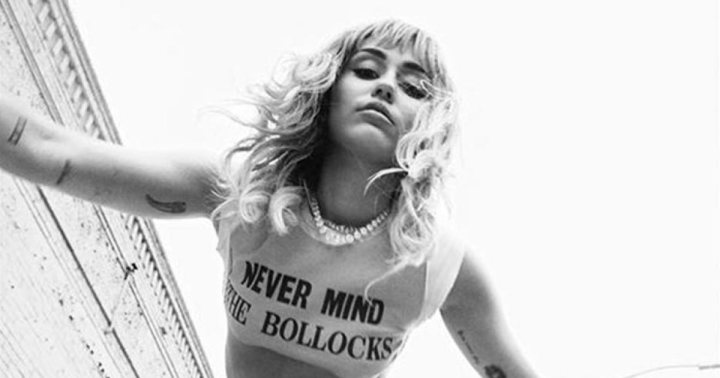 Not going to lie, I wasn't a huge fan of Cyrus' weird "Wrecking Ball" era; that's not to say it wasn't good music, but it just wasn't for me. However, when she released the song "Malibu," I knew this was music I could get behind. Cyrus now seems to have found the right balance between her country roots, rocker past and pop image with the creation of She Is Coming. Cyrus isn't afraid to write songs about herself and also isn't afraid of the image she's created for herself. Whilst she has seemed to pull a Lady Gaga and dialed it back a bit, that bad bitch image is still there, but now it's controlled. The music on this album is catchy but still manages to showcase Cyrus' voice perfectly, which is hard to do considering I often find her voice to be at its best when she sings country. Nevertheless, She Is Coming is an excellent album that promotes a great message of self-love.
Billie Eilish - 'WHEN WE FALL ASLEEP, WHERE DO WE GO?'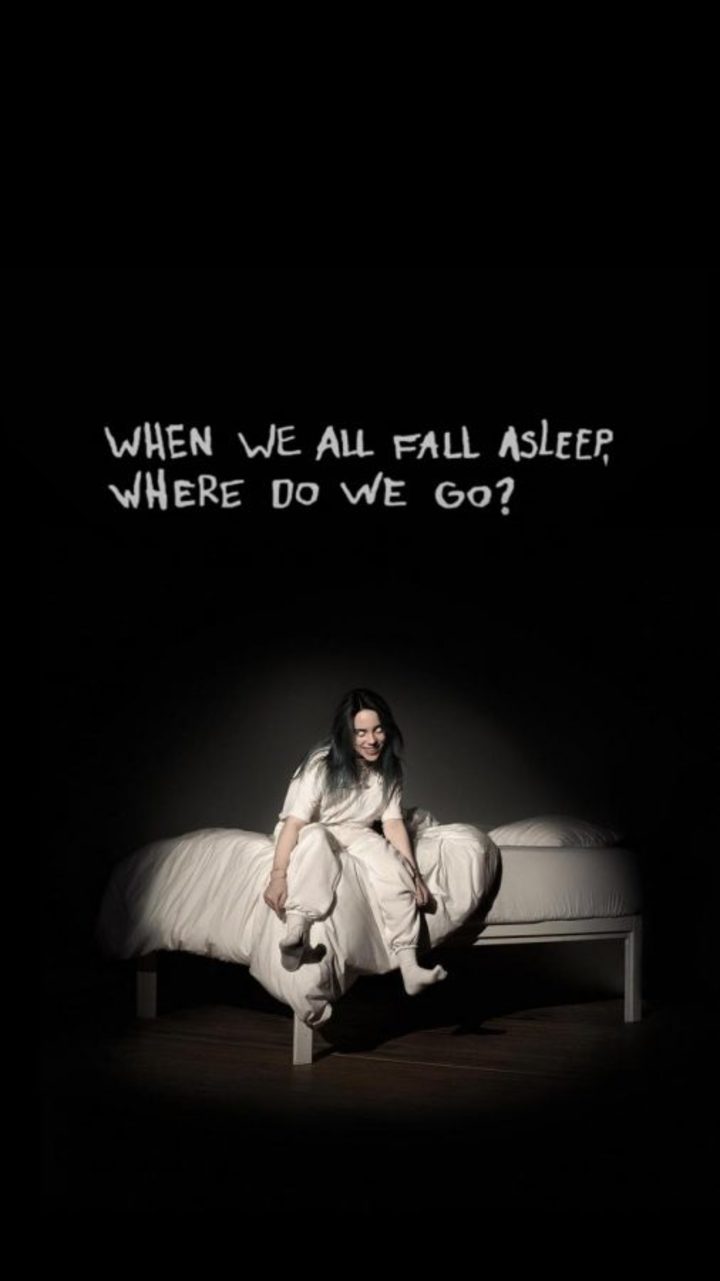 Remember in another article where I said I couldn't get behind Billie Eilish's music? Yeah, turns out she's incredible and I love this album. Eilish, for someone so young, understands the intricacies of the world and isn't afraid to be a little weird. Okay, a lot weird. But it works for her. "Bad Guy" has such a sick beat that I could listen to that song over and over again without getting tired of it. I should also point out that Eilish has a voice that is more breathy and stripped down when you compare it to Cyrus or Grande, much more like Michaels, and she is absolute proof that you don't need this huge belting voice to be successful in this industry. Eilish is unapologetically herself and her music really reflects this; she sings about really dark themes, and I think this is what really draws people into her music.
Lewis Capaldi - 'Divinely Uninspired to a Hellish Extent'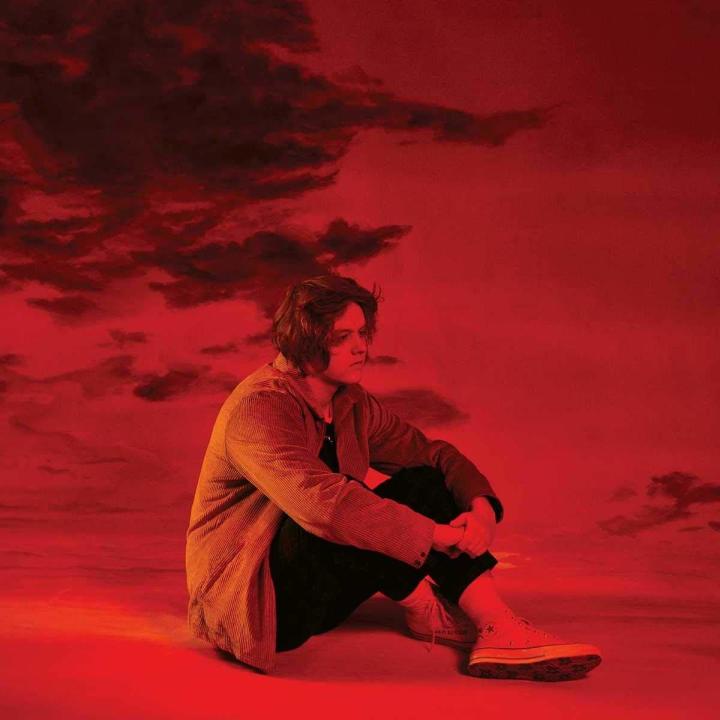 Lewis Capaldi snuck up on me with "Someone You Loved," and the song has been everywhere ever since. Capaldi actually comes from the same place as me, which is maybe why it's so insane that he's gained such popularity. His voice is perfect for the acoustic/folk rock genre that he's found himself in. An album full of meaningful songs that are insanely well written, Divinely Uninspired to a Hellish Extent is Capaldi's debut album, and what an album it is. Capaldi's voice is rather similar to James Arthur's, however, his songwriting skills are rather more superior. "Bruises" is absolutely the highlight the album with only Capaldi's powerful vocals, raw emotion and a piano.
Lizzo - 'Cuz I Love You'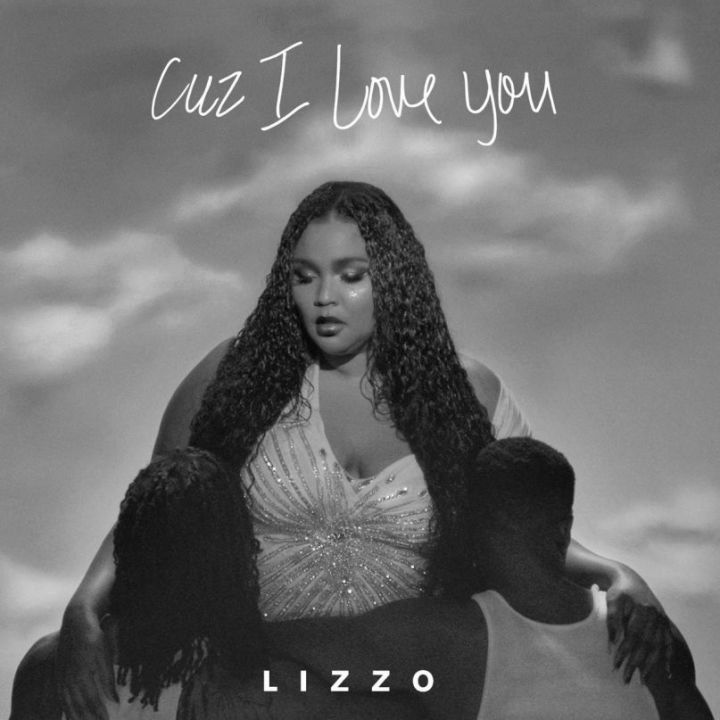 In complete contrast to Capaldi's sound we have Lizzo, who has been making waves with her music this year. Her single "Juice" is a fun number that will never fail to get everybody up on the dance floor. However, the title track "Cuz I Love You" is almost a modern homage to older divas such as Jennifer Hudson and really shows off Lizzo's vocal talent. This album is about allowing women to really celebrate themselves no matter what, and Lizzo herself has been outspoken about her weight and how she loves her body shape. Cuz I Love You is the perfect mix of pop and R&B and makes for a really great listen.
Sneaks - 'Highway Hypnosis'
Honestly I'm not even sure how to describe this album, but if you're looking for something a little different and a little out there, then you should check out Sneaks' Highway Hypnosis. An album of experimentation and almost a modern take on mixing house music with multiple genres, this album is definitely interesting. "Holy Cow Never Saw a Girl Like Her" is literally a minute of the same lyrics over again with a really sick base beat behind it. That's the whole song. Sneaks isn't afraid to take risks, and whilst she's maybe too different and out there to make waves in the charts, I really think her music is worth a listen.
Mark Ronson - 'Late Night Feelings'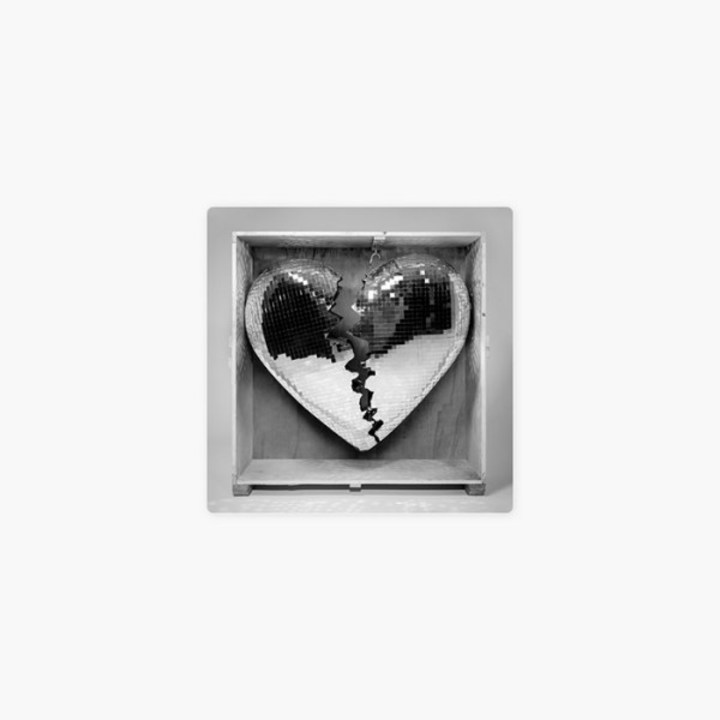 There's no doubt about it, Mark Ronson is a music genius. He always knows the perfect artists to collaborate with on a song, and this album is proof of that. "Nothing Breaks Like a Heart" features Miley Cyrus' voice, which fits perfectly with the song. "Find Us Again" features Camila Cabello and "Pieces of Us" featured King Princess. Ronson is smart enough to choose artists who are both huge and niche, so he's featuring a wider audience; however, he's always sure that they're the perfect voice for the song. A few songs have received great commercial success on this album, but "Truth" featuring Alicia Keys and The Last Artful, Dodgr is the highlight for me. This album is a throwback to the disco and funk eras of the 70s and 80s, but with a modern twist, and it has no doubt worked for him.
list