BENZ0 releases his newest single, PSYCHO GIRL
Along with his brand new clothing line, "PSYCHO GIRL APPAREL"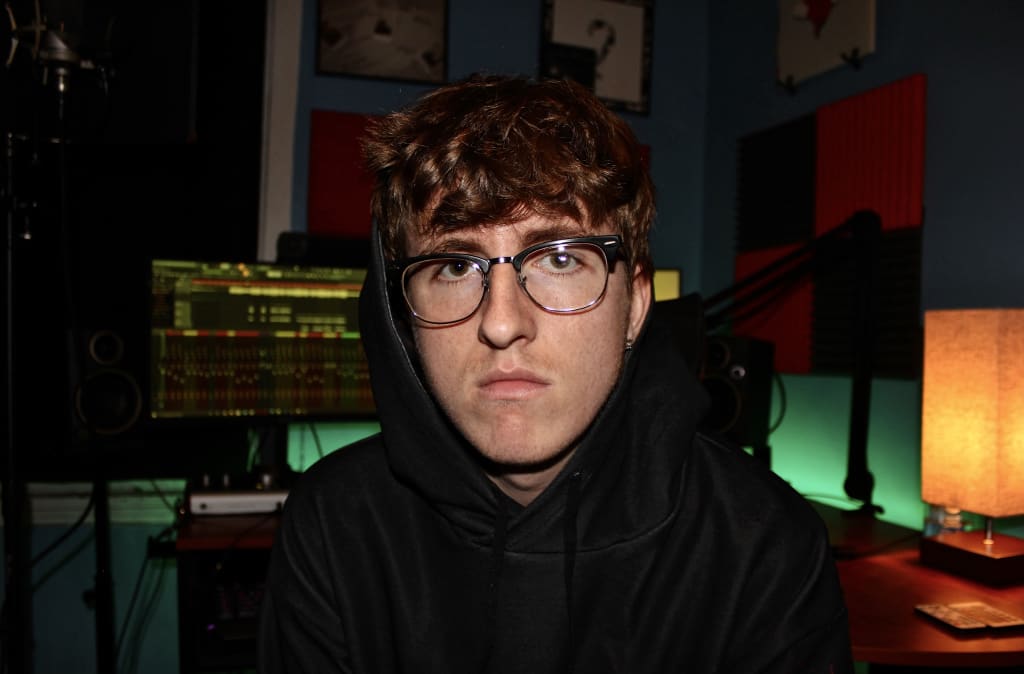 Artist, producer, and audio engineer from Philadelphia, PA, BENZ0 glides and ranges in and out of Pop and R&B, reaching the most remote limits of experimental music.
His latest work marks a prolific moment for the artist, dropping the single, the video, and a new clothing brand, all under the aegis of BENZ0 who has created "PSYCHO GIRL."
Combining different genres and styles, this artist loves to mix diverse elements from Hip-Hop, to Alternative from Rock, to Synthwave, from R&B, up to Pop and Lo-Fi. Thematically, his music echoes stories of lost love, regrets, depression and anxiety, while juxtaposing somber lyrics with an upbeat production style. His musical influences are as diverse as his vision, and include XXXTentacion, Kanye West, Post Malone, The Weeknd, and Juice WRLD, just to name a few.
With a meaningful focus on pursuing his solo project, the latest from BENZ0 is his single "PSYCHO GIRL". Immersed in a horror atmosphere, "PSYCHO GIRL" is an extremely experimental song.
"PSYCHO GIRL" is the story of a crazed fan: a one-night stand who is stalking BENZ0; one who will not take "no" for an answer and ends up taking the situation to the extreme. And as any horror story demands, you can expect the worst from an (un)happy ending ...
Spacious reverbs cloak a gloomy storytelling evolved throughout the song from start to finish. Moved by a crisp beat that gives legs to the entire piece, the pompous low-end presses prominently, corroborating the track's atypical structure, which presents a horizontal structure proper to progressive. Far away from what you could feel as conventional or traditional.
"PSYCHO GIRL" is out now across all major streaming platforms. You can find your favorite one via https://ffm.to/benz0psychogirl
The release of the song is accompanied by an official video. Check it out on the BENZ0 YouTube channel https://www.youtube.com/c/BENZ0
Learn more about BENZ0 taken from various public websites noting his biography
One of the most profound qualities that music offers is its ability to heal. For American singer, producer, and audio engineer BENZ0, he draws on his array of musical talents to carve out a sound that assists in narrating the struggles of his past. Music has always been a constant supply of energy in his life. Initiated into the world of music making through drum lessons from his uncle, BENZ0's fascination with creating has only grown ever since. Constantly coming up with melodies in his head throughout his childhood and up until today, it took a rough breakup to inspire BENZ0 to start taking singing and music creation more seriously. He would use music as an outlet for not only his breakup, but his depression, anxiety, and more.

His sound straddles the line between R&B and Pop, while also reeling in inspiration from Hip-Hop, Synthwave, Lo-Fi, Alt-Rock, and more. Thematically, his music echoes stories of lost love, regrets, depression and anxiety, while juxtaposing somber lyrics with an upbeat production style.

With his music amounting tens of thousands of plays and spanning across multiple Spotify playlists, the future appears bright for BENZ0. His latest single, 'PSYCHO GIRL', an extremely progressive and experimental track, tells the story of a stalker and consequent one night stand, and is out now across all major streaming platforms. The track also coincides with the artist's brand new clothing brand, 'PSYCHO GIRL APPAREL', which can be found at his official websites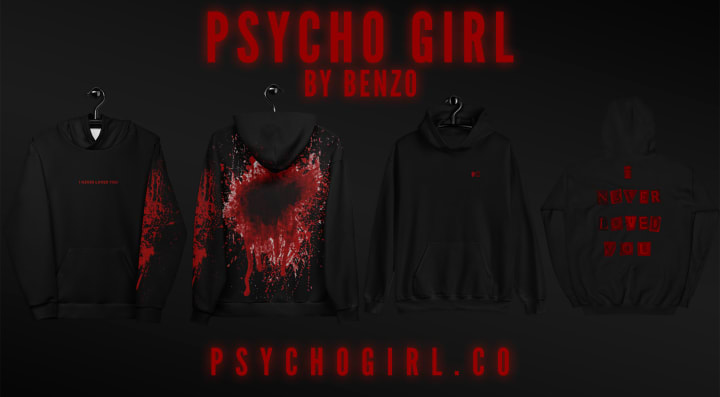 https://www.BENZ0official.com/
Finally, to know more about BENZ0 and his projects, find and follow BENZ0 all over the web by check the links below:
https://instagram.com/BENZ0official
https://twitter.com/BENZ0official