BDRM Presents: First Listen
CAL–'Ocean' (feat. Robbie Nova)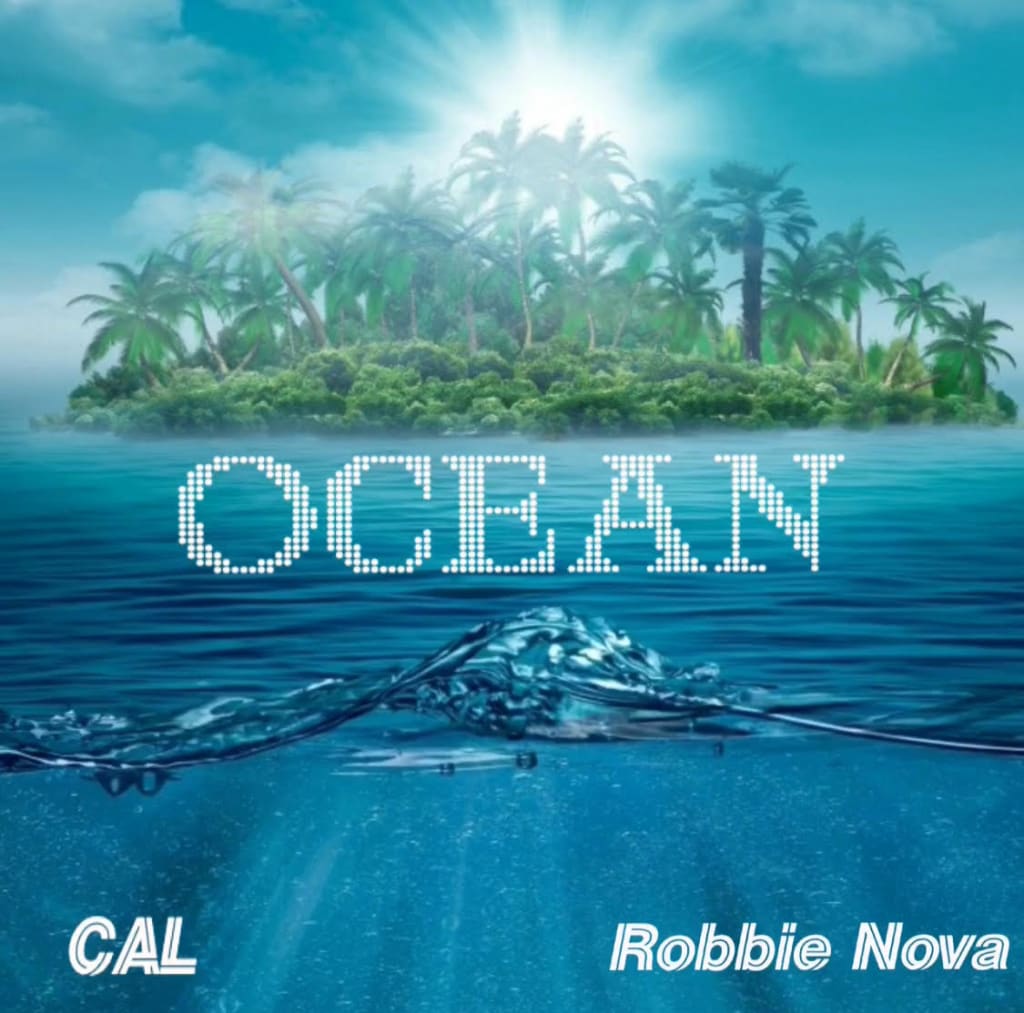 Intro to CAL, artist and songwriter hailing from Mount Vernon, New York. At the age of 11 with just a PC, and simple software, he began recording from his bedroom amongst the company of friends and family, who equally admired and supported his musical expression. Fond of artists like Big Punisher, CAL focused on creating a sound that was inspired by his favorites, yet distinctly his own. His recent release, Ocean, demonstrates this unique approach by combining traditional Hip-Hop instrumentation, rhymes, and smooth vocals that effortlessly ride the beat.
"This one of them joints you just gotta just jump right in," a very fitting introduction. Wasting no time, CAL dives into the first verse where he addresses the object of his affection, and begins to shoot his shot. Admiring her curves, and Fenty apparel, he revels in the moment, and vows to stop at nothing to please his newfound love interest.
CAL chants, "this feeling like a moment, this feelin' like it's mine," as he proceeds to dive into the deep end. The hook plays while vocal harmonies lace the track, providing just the right amount of insight into the woman's feelings of euphoria and pleasure. Sparing few details of the encounter, "thick thighs," and "black lingerie," among others, it's safe to assume that the experience was one the two lovers would not soon forget.
Though the verses incorporated catchy lines and phrases, I would have liked the story to unfold a bit more gradually. CAL first seems to second guess whether he should make a pass, then abruptly switches gears and goes full throttle. If there was a reason for initial hesitation, I wanted all of the juicy details. Did she remind him of someone from his past? Did she come across as shy or disinterested? Was he feeling less than confident for some reason? Was pay day a day away? Inquiring minds want to know!
Fast forward, it's obvious that the two had great chemistry, and enjoyed their time together. Lyrically, though, there wasn't much left for the imagination. Perhaps a few more subtleties and word play could have been woven in, allowing the listener to drift a bit further into the ocean. I appreciated the RnB vocals by Robbie Nova on the hook, as they were arranged and produced well, and added a soft touch to the otherwise hard-hitting track. Part of me does wonder, though, what the impact of a female vocalist on the hook would have had on the song overall. A slightly more playful, sweet and sensual vibe, I suppose, and a bit more vulnerability to compliment CAL's confidence, mouthpiece, and delivery.
From a production standpoint, the track is sonically and rhythmically Hip-Hop. Syncopated percussion, piano attacks, and guitar licks compliment ambient sounds, mimicking the movement of waves, which lure you in beyond the shallow. Close your eyes, and you might get swept away. Though a walking bass line, or padded string could have provided a bit more warmth and depth during the vocal sections, the track maintains its energy throughout.
One thing is certain–whether single, taken, or somewhere in between, Ocean will draw you in, and leave you swimming in a sea of feels.
Check it out here:
Ocean is available on all digital platforms.
CAL's forthcoming single Sunset (Dreamlife) featuring Lakeith Rashad drops June 10th, just in time for Summer shenanigans. Mark your calendars, and be sure to tell a friend. You can also pre-save it now, via DistroKid.
In the meantime you can also head over to Spotify and check out CAL's newest playlist Oh its Lit Lit. Created especially for artists alike, the collaborative invites listeners to contribute, share and stream music together.
For all the latest updates, follow CAL's artistic journey here:
IG: @caljamonit
Twitter: @CAL_jamonit
SoundCloud: @caljamonit
YouTube: @LPZCHRIS86