Barbie Billions Is Set To Leave Her Footprint In The Music Industry
Alison Richardson popularly known as Barbie Billions Is a well-polished rapper who has climbed her way up the steepest of steps over the years to become who she is today.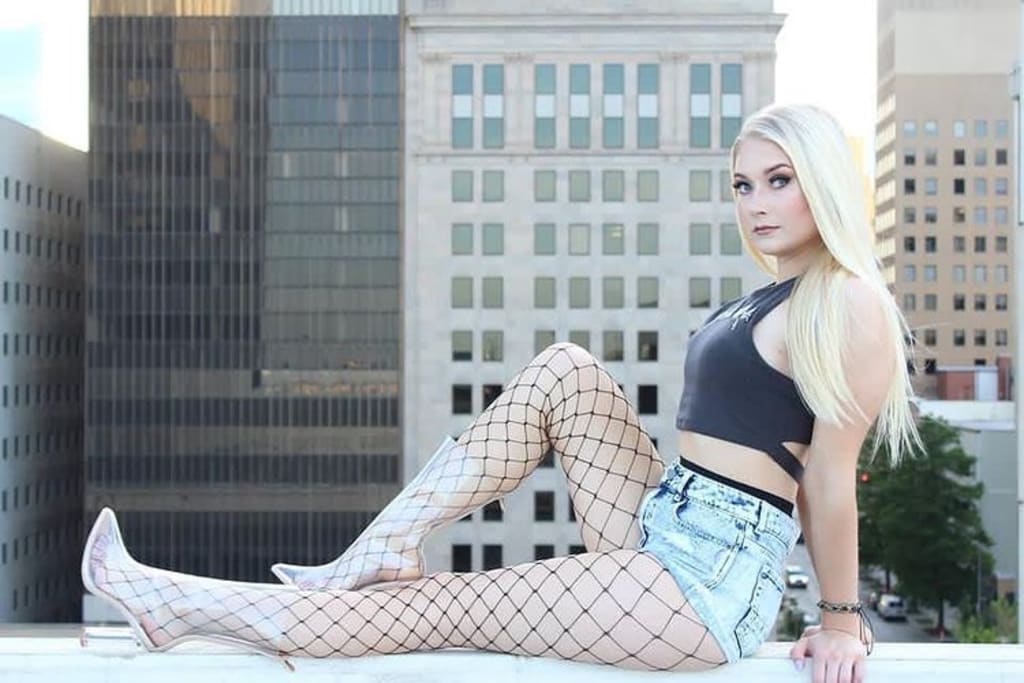 Barbie Billions

We are seeing many artists taking the path to success, and the latest one on our radar is Alison Richardson AKA Barbie Billions. She seeks to create music that will tell her story and connect with listeners around the world. Her unique style and sound deviate from the trends, proving why Barbie Billions is one in a million.

Born & raised in Oklahoma City, Alison Richardson popularly known as Barbie Billions is a well-polished rapper who has climbed her way up the steepest of steps over the years. Her competence as a lyricist is clear to anyone hearing the complexities within her rhyme scheme bars. She is a certified licensed esthetician, abstract acrylic artist, model and a fashion designer who also designs her own outfits. Her music is a harmonious mix between soul and wild funk with a classic rock 'n' roll attitude which is family-friendly because she doesn't curse or use any explicit language in her songs.

At the age of 18, she met an Oklahoma City rapper named Starr Lyfe whom she traveled with all over the US helping promote shows, learning about the music industry and eventually she learnt how to rap herself. After being involved in the music industry for years, she started rapping in May 2017 wanting to see how the industry would react to someone like her.

Stepping into the music scene in 2017, she wrote her 1st song "Barbie's World" and shot a video at a local park in OKC. Not thinking much of it she put it on Facebook just for friends to watch her unveil her new talent. But to her surprise the video went absolutely VIRAL and racked up over 1 million views & thousands of comments in just a couple of days. Because of the song's popularity, A music producer offered her a trip to Paris, France and Amsterdam, Netherlands to shoot another video for her official single "Barbie Girl '' which reached over 3 million views within a week of posting. But with all the fame comes hate as well, so her comment section was filled with negativity especially with her being a "white female rapper" which is not common in the hip-hop world. This had an impact on Barbie Billion emotionally which made her want to stop rapping just as fast as she started rapping. But she knew full well that they were just mere obstacles.

Since then, she has released 3 more videos on Facebook and each of the videos reached over 3 million views within a week of posting.
It was all uphill from there but an unexpected pregnancy changed her life forever. She knew that she would have to take a backseat for a while so she shot 1 more video entitled "Mommy Barbie Doll" which for the 4th time in a row went viral on Facebook. But as soon as her baby was born she took a break from music for a couple of years because now she had a responsibility of being a mother 1st and entertainer 2nd. Now that her daughter is older, she is back and ready to shake up the entertainment world once again. Barbie Billions has proven to us that she has what it takes to be a successful music artist.

Barbie Billions, formally known as Barbie Doll, brings a dark slick sound that makes for a major listen on her recent song "Barbie Gang". As soon as you hit play, you know this is an impossible record to ignore, with the quality of the music shining through instantly to make you buy in. The production knocks with plenty of Bass and 808's that you can feel with a club touch to it, that her star presence takes full advantage of with her melodic approach that oozes confidence and delivers the impressive writing in every way, to make it the ultimate vibe.

Check out "Barbie Gang" on YouTube:

As fans await the release of her up-and-coming songs, the upcoming artist is working on getting more music videos done and a couple of more hit songs. Barbie Billions is an artist to watch out for as she is set to leave her footprint in the music industry.


For more updates, you can follow her on all social media platforms;
Instagram - @barbiebillions__
Twitter - @barbiebillions__
Tik-Tok - @barbiebillions__

Reader insights
Be the first to share your insights about this piece.
Add your insights