Bands that should be on your radar
The underrated bands that I love that don't get the same love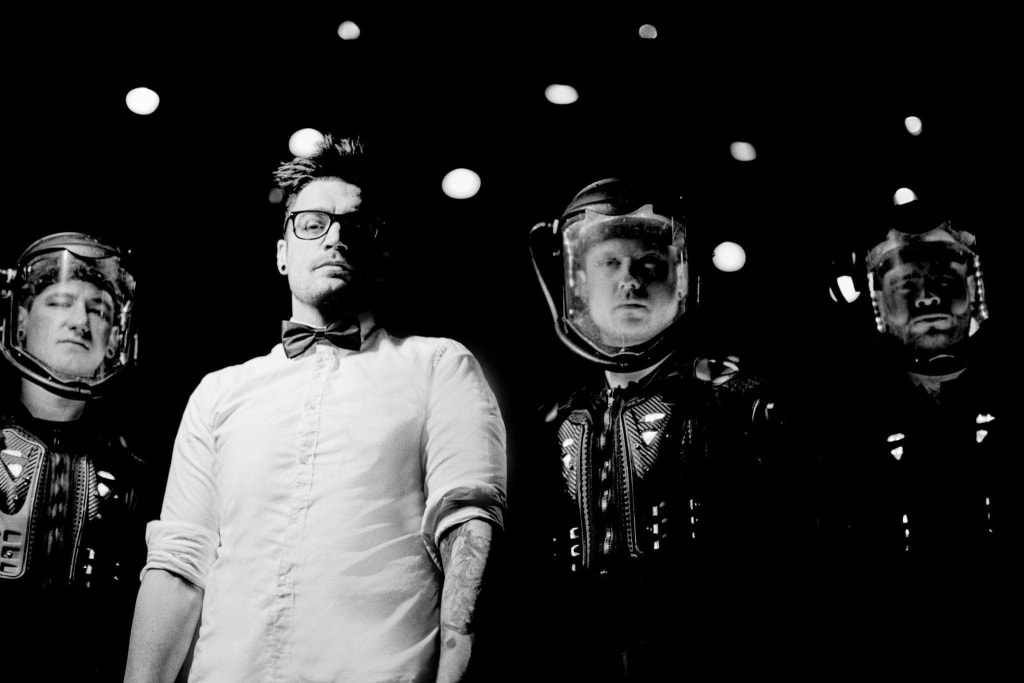 There is more of a chance for other rising musicians to make a name for themselves, and they have, but it's not the same acclaim as popular bands that got lucky for worldwide spread or had to work harder to get the name out there. The bands I have discovered the past years have had positive praises but not enough of a fanbase, it almost seems like it's an underground movement since it's not in the mainstream. We all love the same bands but at some point it gets tiring to see the same bands over and over again in the media or hearing it on the radio repeatedly. When there is other talent out there that just hasn't gotten that same treatment. Here is my list of bands you should listen to.
1. Starset
This band is reminiscent of Breaking Benjamin and Three Days Grace, but what makes them stick out is that this band has a story within their band name and that story is shared through their songs. A traveler in space, every music video has sci-fi themes and it's interesting to know this isn't just a band playing songs, it all has a meaning and as long as you know the story they have said, it makes it enjoyable. I haven't seen a band that has done this routine since Gorillaz. The songs I would say to start with is "My Demons" and "Monster". Two of my favorites songs, but also ones that encase exactly what I'm talking about with the music and the sci-fi style.
2. The Pierces
I've mentioned this band before on my various lists, but I wanted to talk about them again (because I can). There has and never will be a band that was like the Pieces. In the fifteen year run the Pierce sisters created music that sounded like a reincarnation of ABBA with Fleetwood Mac vibes. They've only had a limited airwave with a song included on Pretty Little Liars, and music videos that should have millions of views, it's been five years since they called their duo band quits and the music videos still have yet to reach the million mark. I'm not the only one who says this, many comments state their confusion on why a great song doesn't have more views then the limited amount. They are great and I miss their songs they did together. The songs I would recommend to listen to first are, "Kings" and "Creation" that captures exactly who they are and what they convey through their songs.
3. Ashbury Heights
This was one I discovered exactly a year ago, I could hear this interesting techno tune in a tiny restaurant and I had to ask one of the ladies working if she knew what the song was since it had to have been playing from an aux cord, not on a radio or custom CD specifically for restaurants or businesses. She told me the name, but when I looked up the song she said, it wasn't a match. However I ended up finding another one of their songs to listen to when I was doing some writing progress on my book. I ended up listening to it about ten times in one sitting and broke down and bought the song on iTunes. I usually don't get into techno as much as the rest of the crowd, but I loved the lyrical content and the dark sounds that give off a sketchy vibe. I looked them up, the band has been at it for years creating music even if there is only one member still standing to create the content with a different partner in the span of the past decade. I have spread the word of this band to my friends who love techno music and it didn't take long for them to get into the band. I'd recommend starting out with , "Spiders" and "Glow".
4. InnerPartySystem
This has been a band I've been a fan of since I first heard them in 2009. The plethora of their content has what kept me coming back with different style of conveying a message. They can keep it natural and calm or pump it up and go all out. That's what I love about them, they are a band you can have endless possibilities of your mood, they'll have a song to your exact mood you are feeling. Not many bands can pull that off. The songs I would recommend to start with are, "Don't Stop" and "Structure".
5. Hurts
I thought it would best to end this list with a band that makes songs for the soul. At the moments of my life where life was a dark hole for me, this band would give me this moment of peace that life isn't all bad and there is a light that will shine in the dark hole. The synth-pop band duo has many hits over the years, but not even attention in the ten year span that they have been creating these songs for the soul. They create an ethereal feeling and a message of not being alone in a cruel world. Oh and, they get a choir for most of the songs. That should defiantly be a reason to get these two on your watchlist. I'd reccomend listening to "Wonderful Life" and "Illuminated".
bands
About the author
I'm here to teach you something new or expand your mind in a neutral aspect.
Instagram: parrishpassages
tiktok: themysticalspacewitch
Oh and I wrote a book called, Inglorious Ink, now available on Amazon
Reader insights
Be the first to share your insights about this piece.
Add your insights