Back to the Blues
Way back when. On my back, back then. Lost "In My Own Dream."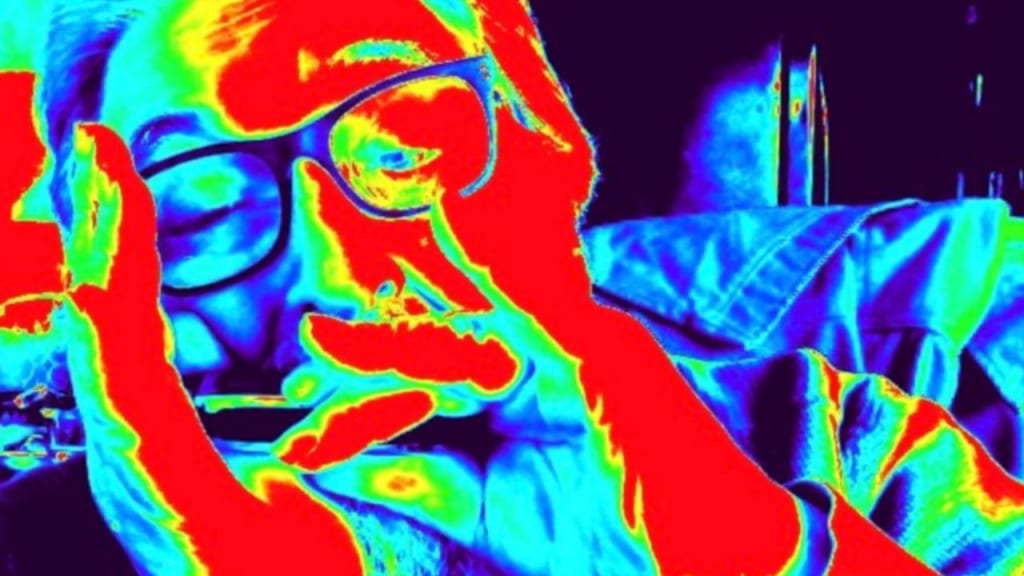 Paul Butterfield inspired me to play harmonica.
I was flat on my back listening to the Paul Butterfield Blues Band play "In My Own Dream" — thinkin' I was in heaven but knowin' I was on the floor of Fillmore West, the near mythical music palace in San Francisco where Rock & Roll ruled, and fans flocked to see and hear bands like the Grateful Dead, Santana, and Credence Clearwater Revival.
A concert promoter named Bill Graham ran the place. (That's "Bill" not "Billy.") The building stood at the southwest corner of Market Street and South Van Ness. It closed a year or so after my visit. (Wiki says there's a Honda dealership there now.)
The Fillmore had a short run — about five years — and I was one of the lucky ones who not only got to go there but got to be there on my own terms, listening to a band I relished and a song I loved. Does it get better than that? I don't think so. (Except maybe in real Heaven, but that's another story.)
"In My Own Dream" — a bluesy-jazzy track from the 1968 album of the same name — starts out with a simple guitar slide that lasts but a single second then transitions to an unassuming little pattern — upbeat, yet soothing, hinting at the mystical mellowness that's about to effortlessly ease onto the soundstage of your mind. At about the 14-second mark, drums and bass guitar join the party. The beat sounds like an irregular heart. The bass is smooth, consistent and mesmerizing — it adds to the ambiance, without distracting. Magical. In that good way.
Twenty-eight seconds in, the first voice warbles; it's Butterfield, sounding like an old songbird with a bad smoking habit. A minute later, a Chicago soul version of The Jordanaires adds its own rich, smoky styling. At the two-minute mark, a funky, honky-tonk piano begins its lively melodic meandering. At 3:16, all bets are off as the interlude steps up and strides in — snaky, searing, soaring with notes that float and tease and sting. (Never really knew what made that spectacular sound — though I recently read that it's a soprano sax . Could be. I don't know my horns; I'm a bass player: "Thump, thump. Thump.")
About a minute into the interlude, the full horn section slips in, softly carpet-bombing the lyrical landscape, filling in any and all gaps, creating a hollow, wallowing wall of sound — that gradually pulls back, allowing Butterfield to drift softly into the song's sunset.
The end.
By the way, Butterfield formed his band in 1963, the year before I graduated from high school. It played what we called Chicago blues—electrified, but with strands of jazz woven into the musical fabric. My favorite Triple-B albums were "The Paul Butterfield Blues Band" (1965), "East-West" (1966), and "In My Own Dream" (1968). The title song is the final one on the album—saving the best for last, like a fancy dessert at a swanky restaurant.
At the time, I was at Naval Air Station Moffett Field when I heard Triple-B was coming to the Fillmore. Had to go. Why? After Moffett, I'd be transferred to Japan. Then Vietnam. Who knew if I'd have the chance to see them again? Who knew if I was even coming back?
But back to my story.
I play "In My Own Dream" periodically. To remember. To escape. To get lost amongst the bars and notes and words. You should, too. At least once. To see if the song is really that good — or if it's just me. But, then, you won't have heard it the way I did. Way back when. On my back, back then. Lost "In My Own Dream" — on the flat floor of Fillmore West. Almost heaven … almost.
LINK: "In My Own Dream"