Artist Interview: KOMB
A chat with the man of many musics.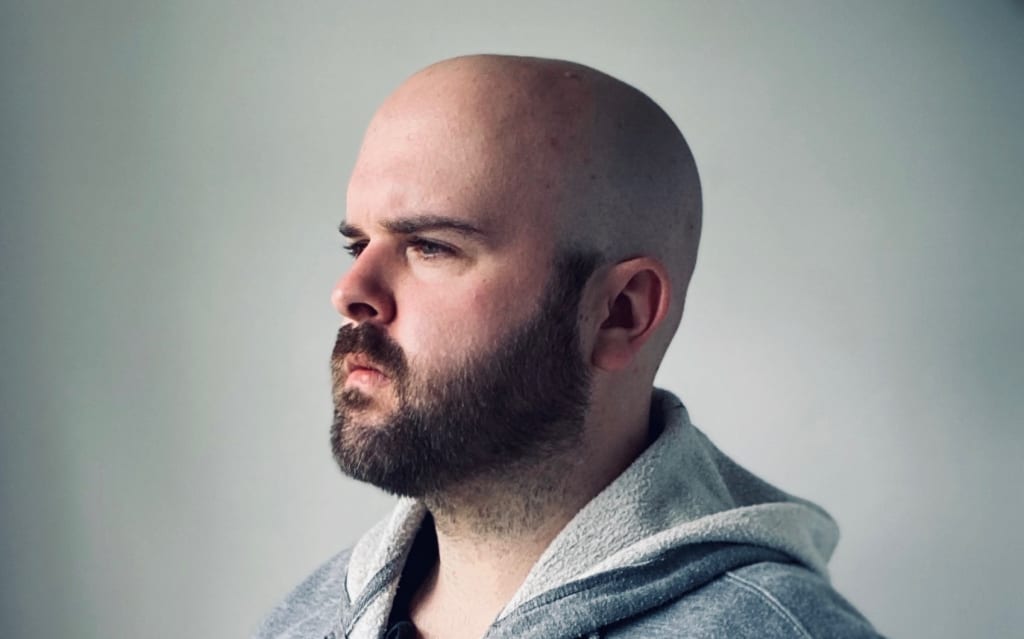 Karl Lane (KOMB)
To kick off the Artist Interviews series I was lucky enough to get some answers from the man Karl Lane (a.k.a Komb). He's a producer/composer/musical all-rounder with a love for everything from orchestral and classical music to post-rock and heavy metal.
Karl is smashing the industry with a finger in every pie; his diverse musical skillset has led him down many different paths, such as licensing music to catalogues, exclusive track signings with Methodic Doubt Music, self-releasing all kinds of music, sound design for media, working with former Glitch Mob founder Kraddy, and lots more.
This interview is both inspiring and informative; Karl's path is his own and he's walking it like a pro. Let's get stuck in!
_______
NH: Hey man! How's it going?
KL: All good, man!
NH: Where did the name Komb come from?
KL: Komb is an acronym for 'Karl's One Man Band'. When I was younger and playing in bands, I had a tendency to get on all the instruments. It's pronounced 'Comb' as in a comb for your hair. Also, it just sounded better than 'Karl's One Man Band'.
NH: Agreed! What first got you into music? Any bands/artists that inspired you to start making your own stuff?
KL: My brother got a classical guitar with the highest and tightest action you could imagine on it before me when we were young. I felt I had to best him at it so I'd play it when I could until the blisters on my fingers bled.
I can't really remember the exact bands, but I know Finch, Funeral For A Friend and others like that. I was into a lot of screamo/emo stuff (I know, haha) before getting into heavier stuff. It wasn't really until I got into metal and early The Black Dahlia Murder that I really got comfortable on guitar and pushed myself. Learning how to alternate pick, quickly, was a big step for me.
I then wanted to start recording metal. I got into post rock/post metal. This was a momentous time of great music. Explosions In the Sky, Cult Of Luna, Red Sparowes, ISIS The Band and plenty of others. This was when I knew I would be making music for the rest of my life.
NH: How did you manage to learn how to make a bunch of different styles effectively?
KL: I like a lot of different music. I rarely spend time listening to new stuff anymore, but when I was younger, I had friends who listened to everything on the spectrum. Being exposed to so much and not having a choice to turn it off, you learn to love it in the end.
Learning guitar and bass helped me expand a whole lot too. Feeling a need to learn new techniques and styles drives you to listen to a wider variety of music. I then learned drums which took it further and then when I got into composing and producing, I really felt I had to learn more piano/keys.
When I finally got into producing music it opened up a whole new ball game: 'How do I get that kick and snare to punch so hard?' – listen to crushing metal. 'How do I get those strings to sound epic?' – listen to Hans Zimmer. 'How do I get those synths to do crazy things?' – listen to electronic music.
So on and so forth.
NH: On your website, you mention your defiance of formal music training. Can you tell me why you decided to go it your own way?
KL: I felt that being taught to play an instrument limited you to your teacher's expectations and that they would influence what you learned too much. At high school, I was positioned in the bottom level music teaching group. Music was mandatory for us. Knowing all too well I should be in the top group, I kept my musical background to myself for this exact reason. I never went to college/university for music. I just carried on learning my own way, in my own time, at my own pace.
NH: Well it's obviously worked out for you! How did you end up working with the legend Kraddy? What's it like? Android Porn was one of my favourites for a while.
KL: Kraddy messaged me on Instagram at the end of last year after checking out some of my recent cues I composed for Methodic Doubt Music. He asked if I wanted to contribute to an album of sound design cues for trailer/movies/TV/video games. At the time I couldn't believe it. Kraddy is a pioneer, great musician and awesome composer. I never thought a musician at his level would want to work with me!
I started working on some tracks, but I never got them to a level I deemed worthy. Life, other projects and deadlines kept getting the better of me. But as of now, myself and Kraddy are working on Neo Classical cues. He's teaching me A LOT.
NH: What made you choose the music path you went down? Licensing tracks, working with clients, submitting to libraries, etc.
KL: I love to make music and with the aim of getting tracks licensed. It gives you that drive to get things done and up to standard. I'm not a producer that can spend months after months tweaking bits on something or do a bit and leave it for ages to come back to.
I'm not in it for the Spotify/iTunes streams as I feel it's a compromised market where you can pay your way to the top. The music I make is first and foremost for library/publishers/clients. Streaming platforms are my last port of call.
NH: Yeah that's fair. What's it like for you as a musician in the UK? Is it easy to find work in your field?
KL: As a composer/producer that just works remotely with people all around the world, I couldn't really say. Been a long time since I've been out there on the scene.
As for finding work, I've got to say I rarely enjoy working for people in music and don't tend to go looking for it. I enjoy working/collaborating on an equal partnership to create stuff.
NH: What are you working on at the moment?
KL: Neo Classical cues with Kraddy. A post rock/cinematic track with a vocalist/producer called Wildli. And numerous soundtracks that haven't left the demo stage. I don't like to have a lot on at once; it can get overwhelming.
NH: It definitely can! How do you manage your music / life balance?
KL: When I'm not working, I music. Music is my second life. Any and all spare time is on making music.
NH: What's the hardest part about producing/composing?
KL: Creating memorable melodies. Mixing. The admin work afterwards.
NH: The most fun part?
KL: Deciding what to make. Getting ideas flowing and recorded. Going through the vast libraries of samples and instruments.
NH: What's a production tip or technique you wish you'd known when you started?
KL: LEARN TO EQUALIZE! Check mixes on small speakers. Check mixes on a Smartphone.
NH: Do you mix and /or master your own tracks? If so, any particular way you go about that?
KL: Generally, I mix and 'master' my own stuff. I mix as I produce in one session. I learned a lot from Jordan Valeriote of Hardcore Mixing a while back. But most of the time it's 'turn it up and down' until you like how it sounds. Remember, it's the ear, not the gear.
NH: What's your DAW? Any outboard stuff?
KL: REAPER. I've gone through multiple 'professional' DAWs over the 14 years of getting into producing. Logic, Pro Tools, Ableton, Cubase and more. I've tried most but I started using Reaper and I just liked it the most. Simple as that. I have masses of plugins. All in the box with me. Waves and Slate stuff is what I mainly use.
NH: Do you have any strange or funny studio habits? (I end up with my hand in my pants a lot of the time and don't even realise it, haha)
KL: I need to move around a lot when producing and composing. I can't sit still. I'll use body motions to help me find the sound I'm looking for… Yeah…
An example: When mixing and placing instruments in the stereo image I like to visually spot where I'm going to place things with my hands in front of my eyes.
Another example: I sound out everything vocally while using hand gestures to emphasize it.
Another, 'nother, example: Instead of actually playing the MIDI controller/keys right in front of me what I'm going to be recording, I'll 'air finger' it until I'm happy.
NH: What's next for you? Have you got plans for the future with music?
KL: I'm not one to plan much music wise. I'll probably try something I haven't done before. I haven't done anything folk like really. Maybe some post rock/ambient/folk.
NH: Anything you want to announce?
KL: White chocolate is beautiful. We all need to eat more white chocolate.
NH: Thanks man! Where can people hear you?
KL: For works that I've made available for end users, I'm on all streaming platforms as 'Komb'. If you're reading this and interested in licensing anything, email me at [email protected] for more. Not all of my catalogue is public.
You can also check out Karl at karllane.com \m/