ARNSTAR RELEASES "WE OUTTA HERE" VIDEO FEATURING LIL MAMA
VOCAL HIP-HOP CREATORS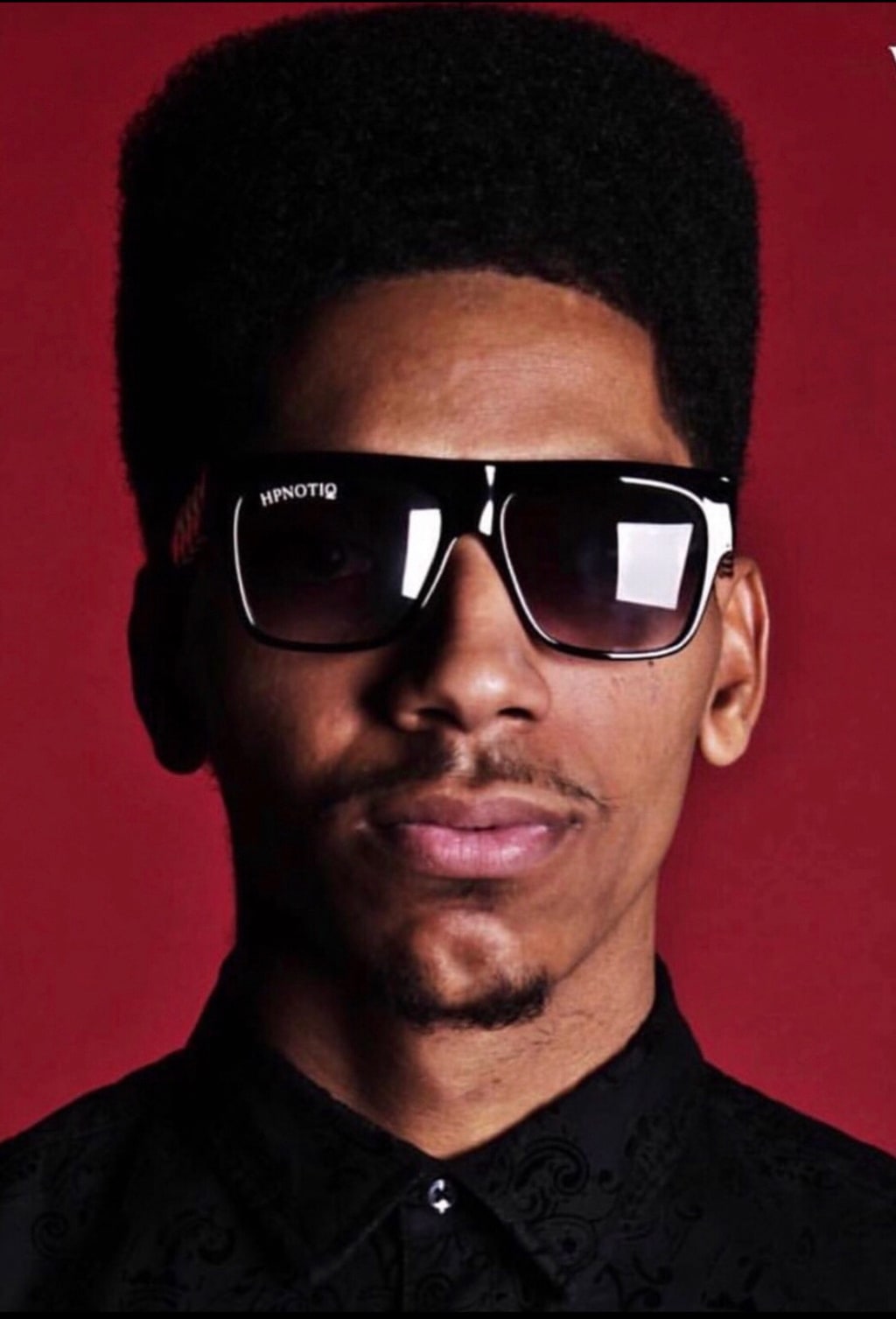 ARNSTAR (Provided Photo)
Born as Sean Kirkland in 1991 in Brooklyn, NY, ARNSTAR is an actor, dancer, rapper, social activist, and overall creative! While raised in Harlem, NY there's a subtle blend of influences from the two boroughs. It was destined for ARNSTAR to become the person he is today because he comes from a multi-faceted family.
The community knew his mother Tara Kirkland(R.I.P) as a well-known singer. His father Sean Rucker a.k.a. Kippy Dee (R.I.P.) of the legendary Rock Steady Crew was a pioneer of Hip-Hop Culture in the 80s as a b-boy & was also highly praised for his style and fashion influence. ARNSTAR's love for Hip-hop culture and continuing his father's legacy is instrumental in his rise to greatness. With his diverse style in music from creating Hip-Hop to R&B to Pop and Dance music, it is sure to have lyrics that highlight essential subject matters while still engaging listeners in a captivating flow that entices one to free themselves in full expression.
As one of the pioneers of LiteFeet-- an invigorating world-renowned dance culture which roots stem from Harlem-- ARNSTAR and his team "W.A.F.F.L.E. (We Are Family For Life Entertainment) have managed to gain a worldwide fan base with supporters from Japan, Paris, Argentina, Poland, and Toronto. They have performed with Multi-Platinum selling artists such as Swizz Beatz and Sean "P. Diddy" Combs; and have been featured on national television shows such as The Ellen Show, The View, Access Hollywood, and Huffington Post.
Having performed on stages such as Times Square New Year's Eve (2021), America's Got Talent (2020), Madison Square Garden (iHeart Radio's Jingle Ball 2018), The Barclays (Harlem Globetrotters Halftime Show 2018), and BET Awards Pre- Red Carpet Show in 2017. Aside from his love for music and dance, ARNSTAR discovered he had a knack for acting too. He landed a supporting role in The Netflix Original Film "Roxanne Roxanne" as the legendary "MC Shan", who was a close friend to legendary Femcee "Roxanne Shante" (Juice Crew). Then, he became a cast member in Season 11 of MTV's Nick Cannon Presents "Wild N Out. "
He was also in numerous commercials including a McDonald's National campaign (2017), which aired at The Superbowl, The Oscars, and The Grammys; and featured in the Empire X Pepsi crossover ad. With ARNSTAR's high-spirit and love for connecting with people on and off the stage, many are drawn to his presence. His mission is to provide a world where people are free to express themselves to their highest ability by using his talents and his involvement in the community as an activist for the youth.
He's partnered with organizations such as Life Camp Inc (Queens), Guns Down Life Up (Bronx), National Action Network Youth Huddle (Harlem), and Zoe Youth Leadership (Upper West Side). It hasn't been an easy road for ARNSTAR though. From the loss of his parents to lack of support during adversity to sleeping in a car for months in Los Angeles, he never lost faith in his core beliefs and pursued to build out his dreams and inspire others to do the same.
So, what's next for the Superstar? He just released his full-length album "Light Layers: Extended Spectrum!"Also, you can watch ARNSTAR as the lead role in a new film entitled "Wheels." The film is about a young DJ that is dreaming of a better future who confronts his family's struggles in the streets of Brooklyn. The film has won 6 awards including the best narrative from both the audience and jury at the Woodstock Film Festival.
Vocal readers, please enjoy our interview!
Tammy Reese: Describe yourself in 3 words?
Arnstar: Ah! Only 3? That's hard haha okay, umm... Inspirational, Vivacious, and Innovative.
Tammy Reese: What do you love most about being in the entertainment industry?
Arnstar: What I love most about being in the entertainment industry is simply that I'm just having fun. I understand the responsibilities of having notoriety and impact with that being said it's the freedom of expression that captures the purity of entertainment itself.
Plus I love bringing people into a space charged with great energy sharing memories and sending them into their next chapter of life.
Tammy Reese: What was your experience growing up in Harlem?
Arnstar: Man Harlem was rough! The terrain is not for the faint of heart yet the sense of community is so enriched with history. There's a wealth of knowledge readied to be provided should you be gracious enough to have somebody in your circle rooting for you; in this case, it was my Mother.
The streets are the obstacle course that tests your will while also shaping you with swag and a built-in compass of life-saving intuition. It was no joke but Harlem got me ready for the world!
Tammy Reese: What qualities from your parents do you take with you through your career and personal life?
Arnstar: Well, let's start with my Mother. She was an amazing singer that had the ability to not only capture crowds but bring people together. Her social skills were something that I'm definitely aware of that transferred to me.
My Father, the electrifying performer and wisdom-seeker he was, contributed to my form. Both being strongly pulled toward a spiritual walk and a true understanding of life is something I am truly grateful for. I gleam from to this day.
Tammy Reese: Please tell us about W.A.F.F.L.E.?
Arnstar: WAFFLE stands for We Are Family For Life Entertainment; a group of young Black men from the streets of New York City, pioneering a flourishing dance style and sub-culture called LiteFeet.
If Hip-Hop was a person, LiteFeet would be his son. Shoutout to his Big Brother the original Harlem Shake! Haha!
Tammy Reese: What was it like working with Nick Cannon on Wild N' Out?
Arnstar: It was a real teacher-observing-the-student moment; Nick has provided so many people with opportunities, I'm just grateful that I just so happened to be one that came across his radar.
Big Respect for all he's working on, which is more than what we know about and that motivates me to never limit myself!
Tammy Reese: What were some memorable moments on the set of the Netflix film Roxanne Roxanne?
Arnstar: Awww man, where do I begin? The fact that THEE Roxanne Shante was on set, the fact that I got to portray the legendary MC Shan, the fact that just about every scene felt like time traveling to the 80's - ahhhh!
If I had to narrow it down I would say listening to 90's music with Mahershala Ali in his trailer talking about the culture takes the cake! Take me back!
Tammy Reese: Let's talk about your Time Square NYE performance and what that meant for you?
Arnstar: This one was BIG for the CULTURE! LiteFeet started in the mid-2000s when I was a teenager.
So for us to go from the streets of Harlem with no goal but to save ourselves from the harsh realities of the hood to a WORLD STAGE made it clear how much our reality had shifted #Impact
Tammy Reese: What are some of your favorite songs?
Arnstar: Anything Michael Jackson does it for me, mediation music, and there's a record called "Goatmode" that's gonna' hit the waves crazy!
Tammy Reese: What was one of the most epic times of your career?
Arnstar: I actually starred in a commercial for McDonald's that aired in 2017 during the Super Bowl! - which so happened to be on my Birthday. That was one of the best feelings ever!
Tammy Reese: What are you currently working on?
Arnstar: I just recently released my full-length album "Light Layers: Extended Spectrum" and now looking forward to recording the next installation in the series.
Tammy Reese: What else can we be on the lookout for?
Arnstar: Visuals! We have "We Outta Here" feat. Lil Mama out now on YouTube and PopFuzionTV - "Dreamcatcher" is up next! Also, the film "Wheels" Directed by Paul Starkman - it's definitely a must-see for my fellow Star Fam!
Keep up-to-date with Arnstar by connecting on Instagram @arnstar
celebrities
About the author
Filmmaker/Actress/Writer/Journalist/Publicist
Award Winning Multimedia Creator
IG @TammyReeseMedia
Reader insights
Be the first to share your insights about this piece.
Add your insights