And the Award for the Best Anti-Racism Anthem Goes to...
En Vogue kill it in their classic "Free Your Mind"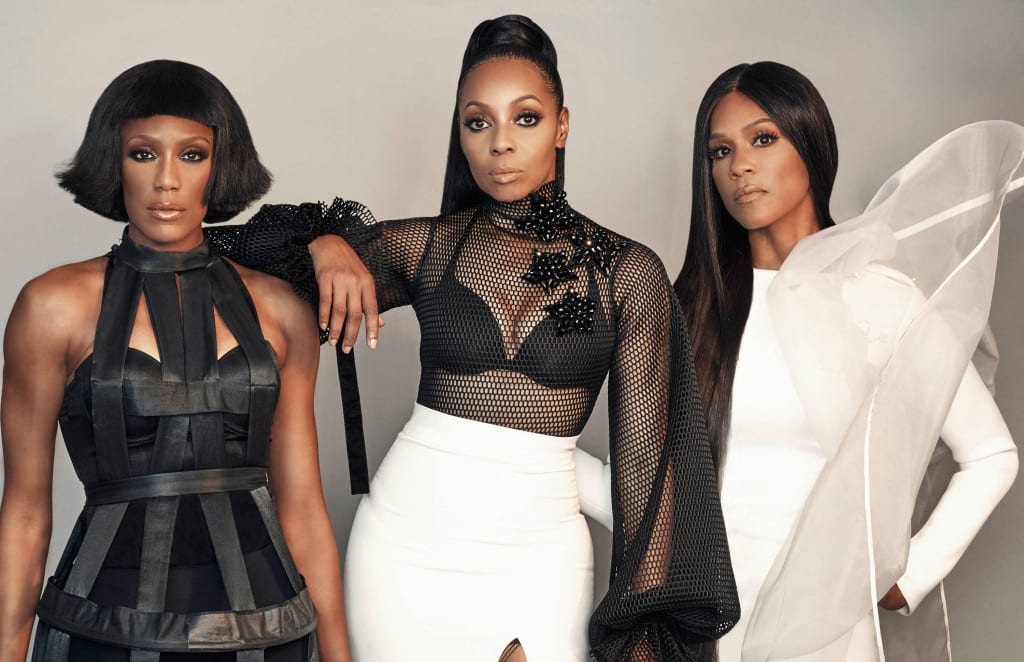 Photo from En Vogue Enterprises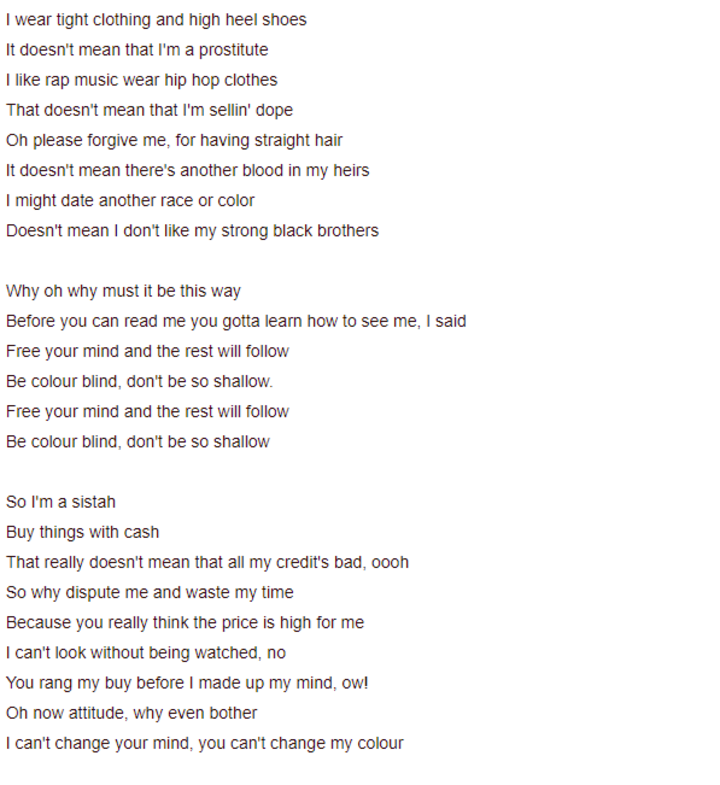 Anti-racism is all the rage these days, and, you know, for good reason. Racism is, without a doubt, bad. And, you know what helps in the fight against racism? Art! Music! Writing! Poetry! It's a powerful way to get messages across to the masses.
For me, there is one song that I keep coming back to over and over when I think anti-racism. It's a work of art that always makes me think about healthy ways to think about racism and prejudice.
"Free Your Mind" by En Vogue was released in 1992 on the album Funky Divas. It hit top 10 on the Billboard charts in the US. And, if you ask me, it's the best song they ever released, and one of the most engaging full out rock songs of the 90's.
First off, it kicks buttocks. Love the rock edge. This is a song one plays LOUD. And, I often do, driving around in my 2006 Saturn Ion, with the windows down, through the factory speakers. Ya, that's how cool I am. I know the kids are looking at me with envy.
Then, you have the video which is pretty awesome, really. A lot of cyberpunk in there with some crazy futuristic costumes and headgear. Flashy lights, sexy bodies, writhing muscular men, sultry women. Chaos. Fashion. It adds even more to the power of the song. It doesn't actually seem to reflect the lyrics directly. But, hey, it still looks good! It's reflective of the rock and R and B roots of both the song and the artist. I like that. I like when people take two genres and mash them together, and for whatever reason hip-hop/R and B and hard rock just go so well together...like PB and J.
But, most important are those lyrics, which, in my view, gets anti-racism right. This song doesn't attack anyone. This doesn't use racism to fight racism. This doesn't make me feel as though I'm an evil white person who is the cause of all problems. Yet, the message is powerful, one that speaks out against racism and prejudice in a way that I feel so good about it and can get behind. I don't feel personally attacked, but it makes me empathize.
It tells me to look at the individual without prejudice or stereotyping, and that is definitely something that speaks to me. When I start to drift into judgement based on superficial qualities, I think about the title "Free Your Mind." And I do. Or I try to. The message is so helpful and useful. Everyone should get it tattooed on their forehead so that we can all remember it. But not me. I don't like pain. No tattoos for me.
And, I love the line, "Be color blind, don't be so shallow." A lot of the current anti-racism narrative is very against this idea of a color blind approach to racism. But, to me, that is so much of what anti-racism is supposed to be about. It's supposed to be about giving everyone an equal opportunity despite skin color or ethnicity. It's about looking beyond skin color and accepting each other for who they are, regardless of how they dress or present themselves. This is a song that speaks for everyone and is about everyone. We all have prejudices of some sort. It's good to free our minds and look beyond those.
So, for me, when it comes to anti-racism songs, this is my gold standard. It's the one I keep coming back to when I think about racism. Free your mind and the rest will follow. Change the way you think about those around you, set aside stereotypes, accept people for who they are.
As they say in the first spoken line: "Prejudice, wrote a song about it. Like to hear it? Here it go!" And there it go, indeed!