An interview with By The Barricade creator Eric Walden
dedicated to discovering emerging and established artists across multiple genres, including rock, metal, punk, and indie, and more.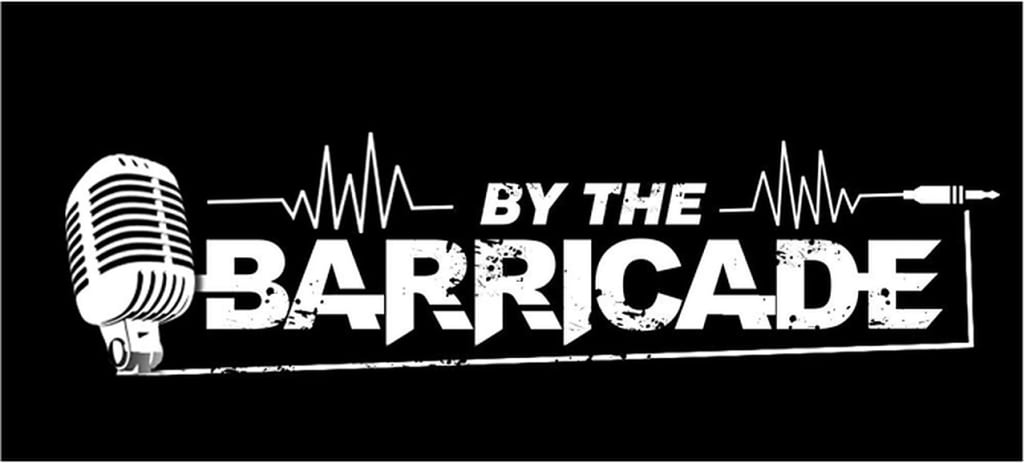 Eric Walden has spent the last decade working as an accomplished marketing executive across multiple industries, including music, entertainment, and enterprise.

He has helped countless brands scale their digital and social media presence through his work. His efforts have led to record-breaking sales and cost-saving milestones via unique SEO, PPC, and influencer marketing approaches. In addition, Walden credits his creative background for consistently creating out-of-the-box strategies that help artists and brands achieve impactful results.

A lifelong interest in music led to Walden creating By The Barricade, a website dedicated to discovering emerging and established artists across multiple genres, including rock, metal, punk, and indie. The site also includes e-learning content from industry experts and leaders in the music realm.

Walden's vision is to empower and educate future industry and upcoming musicians alike. Walden is also the founder of Awfully Good Records, which released music from artists such as Firing All Cylinders, Filmspeed, and others.

Walden's past and continued work with brands and e-commerce clients always include an all-inclusive approach, which takes each project from inception to completion. His efforts are in-line with the latest digital trends & best practices.

When Walden isn't leading his fully remote marketing team and building winning strategies for clients, he spends time volunteering as an event planner, executing campaigns for multiple child activist groups.
Tell us a little bit about yourself. Do you come from a musical family? Do you have a music background?
I spent about a year trying to learn guitar but discovered there isn't a musical bone in my body. Luckily there is still plenty of ways to get involved with music from behind a keyboard.
Your website is called "By The Barricade". What's behind the name?
Rise Against gets most of the credit for this one. After waiting in line for hours to see them with a few friends we all raced for the barricade. After the dust had settled I looked to either side of me and realized I know almost everyone on the bar. A few months later we started the website and picked the name "By The Barricade" because the word by could stand for "written by" or "close to". I wanted to write articles with the friends from that Rise Against show so the name seemed like a perfect fit.
Tell us more … what is your goal, your vision?
I want the site to be any aspiring artists' first stop when learning about music. The team & I mainly focus on educational articles explaining topics like how much it costs to produce a song and how to become a music photographer. My goal is just to help people find answers to common questions so nothing too crazy.
Who manages your websites? Do you outsource your website or have an in-house team that looks after website management and server issues?
I'm usually in charge of picking the topics but we rely on writer all around the world to help write articles. Once the piece is written our managing editor reviews for accuracy, completeness, and grammar before publishing.
Luckily, we also work with a web developer in case any major tech issues pop up. We're always on the hunt for new writers so feel free to contact us on this page anytime! Our team may be a bit slow to respond but we do our best to read every email promptly.
Were there any challenges launching the site?
A friend of mine was really good with computers and he got everything up and running pretty quick. I lucked out that the platform he chose (WordPress) is really common but there could have been issues switching things over down the road. Our biggest challenge has been making the site look professional.
Our site displays ads on the homepage and articles and there are some really high tech algorithms optimizing those behind the scenes. Sometimes that machine doesn't fire correctly or needs some adjusting so it's been a major heading getting ad placements up to par. We're hoping to really streamline the process in the next few months so fingers crossed.
You have an impressive resume. Did you originally set out to do it all or do you stop & think "Wow, how did that happen"?
I'm glad something I consider fun has become such a big part of my life. Originally, I just wanted to get an internship at a record label but heard that most interns get stuck in a back room folding t-shirts. The site was a hobby but local bands seemed to really appreciate it so I figured I'd learn more than that internship plan if I kept at it long enough. We've tried a lot of tactics and changes to make it work like starting a record label and publicity company but ultimately came back to just spreading the word about great bands. The site's changed form news and interviews to covering educational topics but I still really just want to tell people about awesome music.
What is your favorite part about this line of work? Your least favorite? Why?
Many of the people I've met along the way feel closer than family. Those relationships are what really keep me going. It's always a surprise to see people I admire be so supportive and thankful. It's been a bumpy road but my least favorite part is whenever a team member leaves. We've worked with 50+ contractors over the years and some have stayed with us for 5+ years. It's great to hear when someone can leverage that time to land a full-time job at a bigger company but there have been a few that just disappear. There have only been a few that dropped of the map but it's always a tough pill to swallow when someone just goes dark. Mostly I just want to make sure they're ok and see what we could have done better.
Is there something about music that makes you feel passionate?
I'm passionate about people. They just happen to also make really good music. When we're searching for bands to work with it really comes down to how professional and motivated each of the members are. The more driven musicians are, the more motivated I am to help them achieve those goals.
How do you feel the Internet has impacted the music business?
The internet has completely reinvented the industry. Companies like iTunes, Napster, and Spotify have changed the game. Fans have access to almost every song ever written so now it's more about standing out than getting CDs into people's hands.
It's only been a few years and programs like Patreon and Twitch are already changing things again. Bands are able to monetize their writing process more than ever before. It's now completely possible to make a livable wage without ever touring. I'm excited to watch how bands leverage exclusive access to their personal lives and art over the next few years.
What do you value more, creativity, or perfect execution?
Perfection is a nice goal but I think it's unattainable. Repeatability is top of my list. Creativity is great but finding something that's worth doing over and over again is even more valuable to me. Songs are living works of art that get changed over the years and to fit the occasion. Taylor Swift just reimagined her Red album and Rolling Stone is calling it better than ever.
Share a crazy moment or positive experience that has happened to you through music.
While volunteering as a show reviewer for SoundCheck411.com, I got to see Tim Armstrong, the lead singer of Rancid, open his first art show. I got to say Hi but his team denied an interview. A few weeks later, my mom and I (she's also into punk rock) were going to a different show and he remembered me and ran straight up to us asking if I still wanted the interview. That was the moment when my mom realized something cool was happening. It's still one of my favorite memories.
What music do you listen to 'for fun'?
I listen to a lot more K Pop than most people think. Bands like Everglow are really catchy and fill up most of my Spotify playlists.
Do you have a preference… vinyl records, cassettes, CDs, or downloads?
I collect vinyl but streaming is my go-to. I just wish bands got paid better for it.
If one artist were to perform at your party, who would get the call?
Great question! Zebrahead is top of my list. I've been trying to see them for years but something always comes up when they're in town. It'd be great to cross them off the bucket list.
What is your favorite/best outlet to connect with your followers Instagram, FB, Twitter?
How would you want them to follow? We've been flying under the radar for a few years now when it comes to our Facebook and BTB's Instagram but we're planning to start a YouTube channel soon and the team seems really excited. I'm sure that'll be our main focus for the next while besides TikTok and anything new that pops up.
Did I forget to ask something? Something you would like to say, that I did not address.
I think you caught it caught it all. Thanks a ton for coming up with all these questions, I really enjoyed answering them. Looking forward to connecting again soon!
Reader insights
Be the first to share your insights about this piece.
Add your insights