An In-Depth Look at the "Love Language" Ep by Umi
I first stumbled across Umi a few months ago...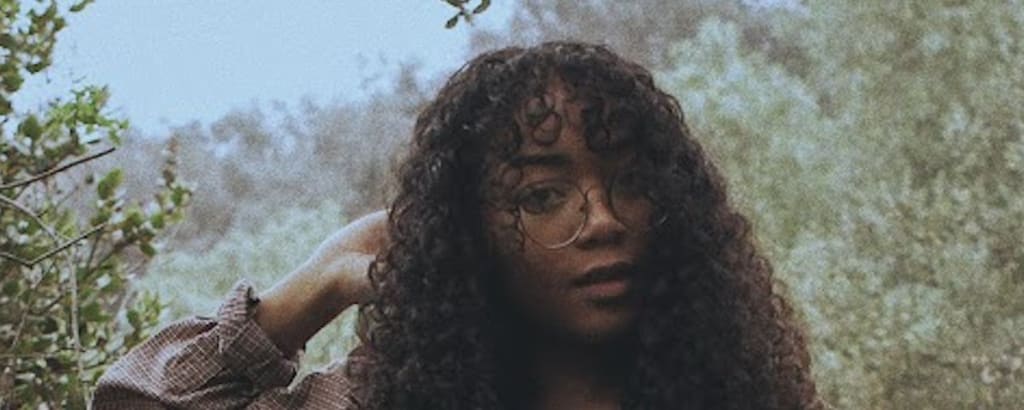 cover photo: umi - one to watch
I first stumbled across Umi a few months ago, starting with the tracks "Happy Again" (2017) and "River" (2018). She very quickly became one of my favorite artists, so as you'd expect I got very excited when I saw she released "Love Language" this year. I was even more impressed with the fact that it is a visual album. First-time listeners, please watch the music videos as you listen to the album. It makes all the difference.
In case you're new here and are asking: Who is Umi? Then read these Editor's Notes from Apple Music:
"UMI is a Seattle-born, LA-based R&B singer-songwriter. She's also a visual artist who creates thoughtful and imaginative videos to her music, freely exploring and exploding her image and identity."
"Love Language" consists of 4 songs, described as "episodes" for the visual version of the album, which can be found on Youtube.com.
The first episode, "Love Affair" is what I'd like to describe as "not your standard love song". It's cutesy, it's catchy, and definitely plays on the "shy girl likes guy" cliche but unlike most songs of its type it develops quite a well-written story. The lyrics in the beginning: "But I don't wanna wait forever, scared that I can't treat you better than her," already show us that this mysterious man is already involved with someone. I feel like the following lyrics from the chorus show us how she's initially trying to understand the whole situation she has gotten herself into:
"Don't overthink this is love, maybe it's just a crush.
Baby is this your love affair, love affair?"
The bridge supports this theory with the lyrics:
"And I just wanna good time,
but, I'm im wrong for that? No....
And is it not the right time,
But what's the wrong in that? Oh..."
From a musical perspective, the thick, lush jazz-like harmonies adds to the element of confusion that Umi has over her feelings in this. Whether that was intentional or not, it was genius. The music video is quite vivid and colorful, and draws clear inspiration from traditional Japanese anime cliches. It even includes a "fight scene" in a sort of dream sequence Umi has with a man who tries to hold up her store. Sound-effect bubbles were included during this, in a comic-book fashion. One thing I really enjoyed from the video was the lack of adult themes that normally come with romantic songs in this genre. In a way, it appears to trivialize the situation down to a playful crush, giving a nice base for the next three episodes to build off of.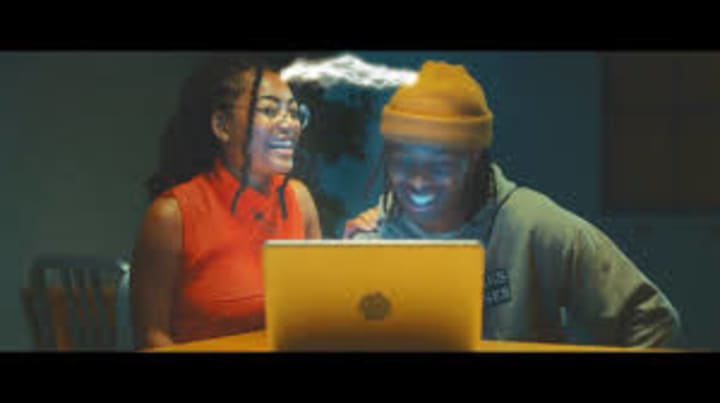 Episode 2, "Sukidakara" is personally my favorite song on this EP. It's the only song on the album that is sung mostly in Japanese. Translating to "Because I Like You", this song continues on with the innocent crush vibe from Episode 1. The music video tells you a lot more about the story than just listening to the song itself. To make it short, Umi is stating her longing for this man to notice her, and how she begins to obsess over this idea. The "other woman" in this case is actually introduced in this video aswell, and Umi's jealousy begins to flare up. Like it's predecessor, it also includes plenty of anime tropes, leaning a slight bit towards the Yandere side of things (a yandere is described as someone who is sweet and kind at first glance, however when it comes to their love interest they will act obsessive and/or violent). However this doesn't become full-blown until Episode 3.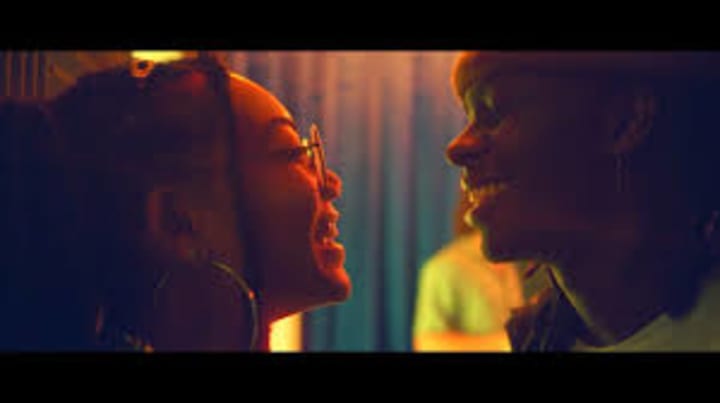 "Runnin'" (feat. Yeek) is the titled of Episode 3. This is where things start to take more of a turn. This is most upbeat song on the EP and the only duet with Yeek, a rapper who Umi has collaborated with on previous tracks [ex: "Lullaby"(feat. Yeek, 2018) and "Your Loss" (feat. Umi, 2019)]. This is the moment where Umi trusts this guy enough that she wants to try to show him the real her. When this backfires, she gets upset, attacks him and kicks him out. The beginning of the video begins in a club setting where the two of them appear to be doing karaoke, specifically singing the song that is playing. I enjoyed this along with the repetitive but fun chorus, it definitely made the song memorable.
The fourth and final episode of this EP is titled "Breathe". It is most certainly the heaviest song on the album in terms of content matter. In the lyrics there are allusions to drugs and suicidal thoughts:
"I guess this is suicidal
Why you so suicidal
And Is it my fault when you cry though
Is my fault that you're high though
Cuz I know you need the drugs to see the light
To feel life inside your veins
I know you need the drugs to feel alive
To reassure yourself yourself you're sane."
By the end of the video Umi has revealed herself in her full anime-esque persona (her true self), and has even found interest in another guy, one that is just like her. Though he has an interesting appearance (that I won't spoil, you'll have to see for yourself), the point of this whole series is clear, and the song and video are a nice way to wrap up the story - though it is implied at the end that this story isn't necessarily finished (again, no spoilers). This song personally makes me feel the most emotional, which helped it land its spot as my second favorite song on this project.
Umi also took it upon herself to release a "Behind the Scenes" video, where we get an inside look into the creation of "Love Language". What I took from this video was that Umi and her crew clearly had a lot of fun creating the EP, which I enjoyed. I also liked that you get to see some of Umi's personality in this, which I feel is harder to do because she is isn't super high in popularity yet (although she should be). She seems to have a genuinely bubbly and upbeat personality, and it was so refreshing to see. We also get to see a bit into the editing process for the anime bits and the way they did it is absolutely excellent. I can't put it into words.
Overall I highly recommend watching/listening to "Love Language". I felt it took a common story cliche and completely turned it into a work of art that'll keep you on your toes. Don't make the mistake of just listening to the album on Apple Music (or whatever music streaming medium you use) without watch the music videos on Youtube like I did. I'm usually not a fan of music videos but it is necessary in order to properly appreciate this.

Mari ✨
21, just finished my undergrad music degree. When I'm not performing or practicing, I write. I write poetry, album reviews, and little drabs on black culture.
See all posts by Mari ✨ →