An Idiot's Guide to Pop Punk
The History, the Songs, and the Bands Who Ruled the World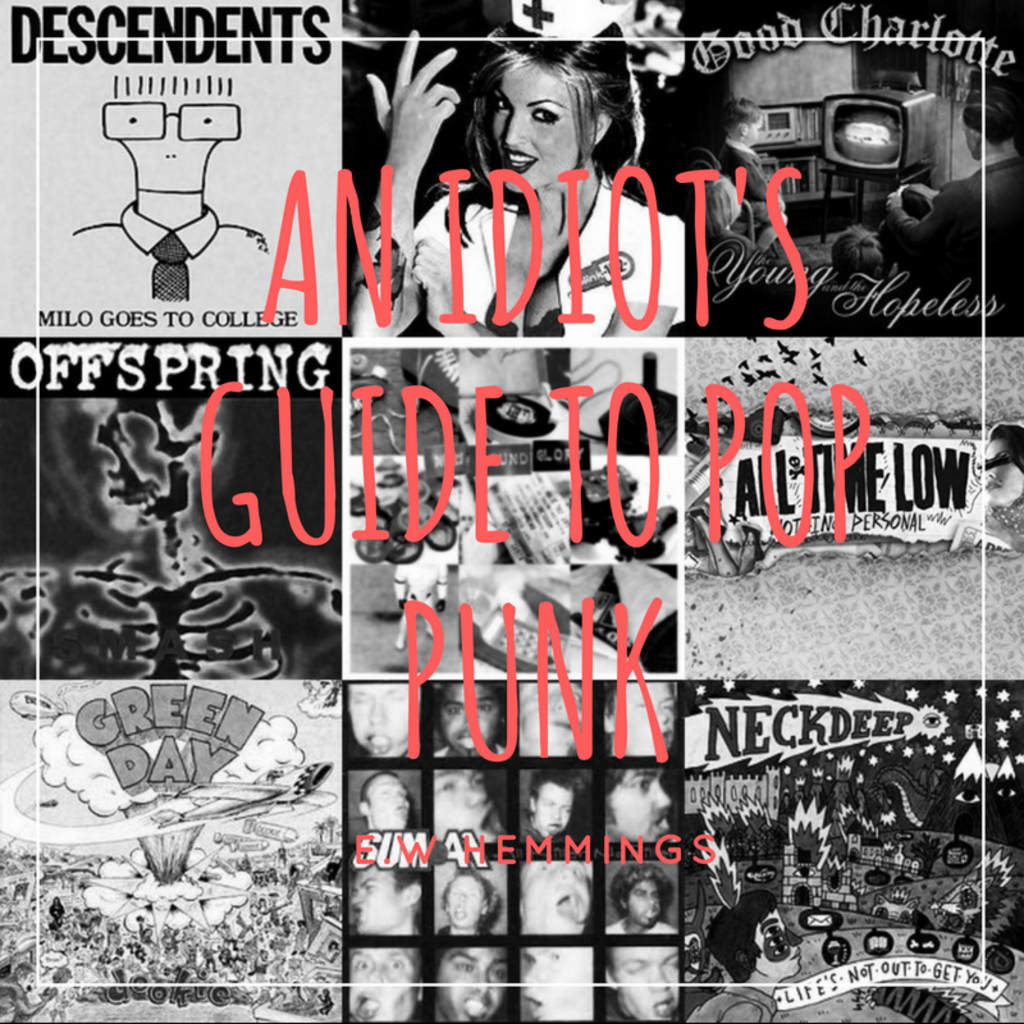 Three chord sequences, pogoing, sunshine (mostly) and sometimes pizza - pop punk is THE summer genre, and holds a special place in the heart of many an alternative music fan. Whether you're a 'pop punk till I die' kind of fan or one who keeps it as a guilty pleasure, it can't be denied that without it, our corner of the world would be a far more po-faced, sullen place. And if you're just getting into it, or you want to but aren't sure where to start, what better time to discover it than during the height of summer, and with this article? This is the lowdown on everything - the bands, the albums, and the stories - pop punk.
The First 'Wave'
It's uncertain when the phrase 'pop punk' became a staple of musical vocabulary, but we can trace its origins back to as early as the late 1970's, when bands began to blend hardcore punk with poppy melodies. The Ramones are often cited as one of the first pop punk bands in the US, whereas on my side of the Atlantic in the UK, it was Buzzcocks. Descendents also helped bring pop punk to a wider audience, with their 1982 LP Milo Goes To College now considered a classic of the genre. Pop punk's growth hit its peak in the mid 1990's as Green Day broke out of the 924 Gilman Street scene and The Offspring lamented their low self-esteems. Despite being criticized for 'betraying' their predecessors in the 1970's punk scene, pop punk was definitely here to stay, and its pioneers cultivated a 'do it yourself' attitude that remains just as relevant in today's scene, if not even more so as bands self-release their own music. Along with this, many independent labels were also set up in this time, some of which are still releasing music to this day. Labels such as Brett Gurewitz's Epitaph Records and Fat Mike's Fat Wreck Chords were largely created for their founders to release their own music, but they also helped to release music made by their friends.
Essential Albums
Milo Goes To College - Descendents (1982)
Smash - The Offspring (1994)
Dookie - Green Day (1994)
The Second 'Wave'
The late 90's and early 2000's saw pop punk conquer the mainstream. MTV played the likes of Blink 182 and New Found Glory on repeat and Warped Tour took these bands around the USA every summer since its foundation in 1995. Likewise, Hot Topic became a regular scene hotspot in many American shopping malls, providing a one stop spot for the average fan's band merch needs. It seemed that, for several years, pop punk ruled the world.
Essential Albums
Enema of the State - Blink 182 (1999)
New Found Glory - New Found Glory (2000)
All Killer, No Filler - Sum 41 (2001)
The Young and the Hopeless - Good Charlotte (2002)
Decline
It turned out that New Found Glory were right after all when they said that nothing gold can stay. Pop punk found itself eclipsed by other genres by the mid-2000's as the kids who used to pogo began to mosh instead. The lightheartedness and fun it brought was replaced by angst and emotion characteristic of emo and metalcore. There were hiatuses, most notably Blink 182 in 2005, there were break-ups, and to some, the scene was dead.
The Third 'Wave'
If pop punk was dead, then it certainly didn't stay dead for long. Slowly, it came back into the public eye, and while it hasn't reached the same popularity as it maybe once did it is still flourishing. Perhaps the band that can be credited for restarting it all was All Time Low, adding to the vault of pop punk classic with the smash hit one-two of 'So Wrong It's Right' and 'Nothing Personal' two years later. A whole new generation of pop punk bands have exploded onto the scene, from The Wonder Years to State Champs to Knuckle Puck. This third wave is also more distinct from the others as well thanks to the growth of a British pop punk scene which hadn't really existed before, led by the likes of Neck Deep, As It Is and Trash Boat. What also diversifies modern pop punk is the fact that more bands have realized that pop punk doesn't necessarily have to be about friends or love or fun - it can be serious or sad. Bands such as the aforementioned As It Is and Real Friends cover topics like sadness, mental health and just generally not being okay - despite its age, pop punk has still managed to remain relevant, and it looks like it won't ever go away again.
Essential Albums
Nothing Personal - All Time Low (2009)
The Upsides - The Wonder Years (2010)
Life's Not Out To Get You - Neck Deep (2015)
The Home Inside My Head - Real Friends (2016)
okay. - As It Is (2017)
Living Proof - State Champs (2018)