An Exclusive Interview with Branding Tycoon's SCOTTY TOOFLY and Cali Jade -The Entertainment Industry's New Power Couple
I recently sat down with Hip Hop & Entertainment Industry's New Power Couple SCOTTY TOOFLY and Cali Jade to talk power and there story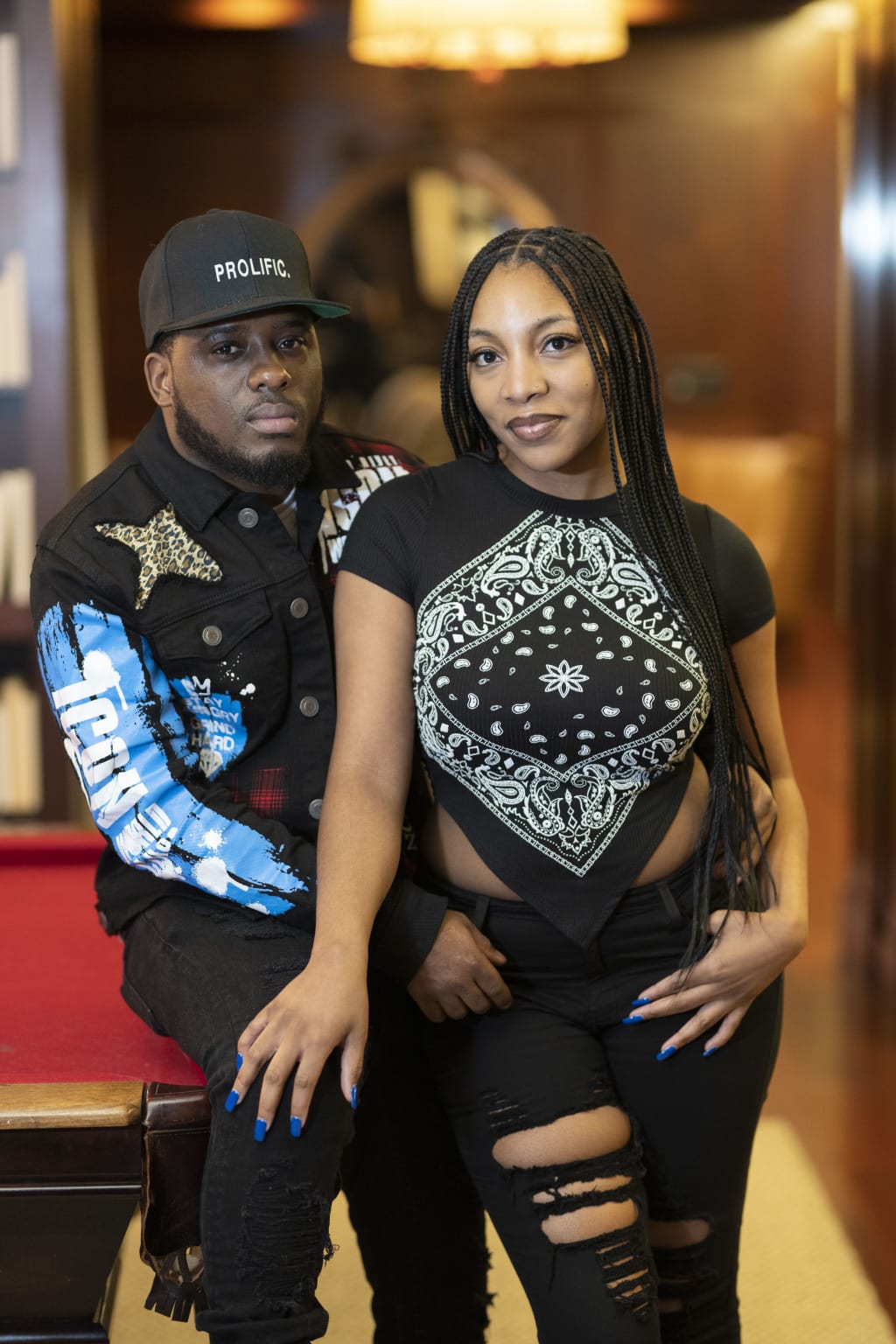 Hailing from Roselle, New Jersey. Dominating Social media, Scotty Too Fly, was introduced to the music industry by his brother and popular fashion stylist, Dupie Fresh. That's when Scotty got his start working in the fashion industry in 2013. A year later he was introduced to a well-known New Jersey DJ by the name of Drewski and the two have been making noise since. Collaborating on anything from songs to mixtapes and even hosting events. Scotty began his career as a producer, coordinator, and socialite within the underground and mainstream music scene. This is where he earned his alias Scotty Too Fly. Once receiving his first few clients Scotty realized that he wanted to be a full-time entrepreneur. So then he could achieve his new career goal of being a music executive. He then learned how to approach artists in a way that they felt comfortable. Those business relationships lead him to gain access to mainstream events in the entertainment industry.
Respectfully, over the years Scotty has done behind the scenes media with some of the biggest names in the industry such as; Celebrity Producer Lester London, Chad B, Cruch Calhoun, Dougie F, DJ Spinking, Pineapple Citi, Tsu Surf, Coi Leray, HipHopMike, Fatboy SSE, Dex Lauper Son of Cindy Lauper, Albee Al, Bennie Bates, Justin Love DJ Wallah, 2 Milly, The Hoodies, Phresher Dygzz, and HOOD Celebrity, Malibu Mitch, Nipsey Hussle, and J Stone Of All Money IN Record Label, just to name a few. Aside from dominating the music industry, Scotty is also an advisor for a concert series entitled, Drewski & Friends.
Circling back to Hot 97 radio personality, DJ Drewski owner of "The New MVMT". Scotty also doubles as an A&R for his company and is the manager. Monday nights Scotty works with THENEWMVMT team as a co-host where he alongside @sodrewski, @candysolidcircle, and @bruheff where music live reviews are held via Youtube weekly. The reviews shine a light on the local talent in the community as well as across the country. Scotty is the social media manager for all of The MVMT's social media accounts.
A jack of all trades, Scotty doubles as a brand representative for Kazi Magazine and Roselle USA. Scotty is someone all up and coming, in recent events he has appeared in multiple music videos including Chad B. "Miss My Dawgs" starring Birdman of Cash Money Records, Fatboy, JoJo Capone, and Squeez - Ceo of Record label Nokkutt Ent. which has been featured on BET JAMS. As well as J. Stone's "The
Definition of pain Documentary". Making an impact he is also associated with a few major record labels including Republic Records, where he works closely with the Senior VP and A&R. Also being associated with Cinematic Music Group. Where he is affiliated with Johny Shipes through artist Cruch Calhoun. Saint Harraway through his good friend Lester London. He's also affiliated with Universal Music Group/ Def Jam where he is connected with Qualhata Williams, who does marketing and promotions.
Scotty Too Fly has said that his daily motivation is God, Family, Girlfriend. He wants his followers to be influenced by his work ethic hoping to inspire and motivate them to thrive. His words of advice to those coming up in the industry or those who are trying to rebrand their company to Scotty has applied everything he has learned thus far and navigated his way through the industry. With his work and having been Co-signed by many heavy hitters in the music world, it's safe to say Scotty is just getting started.
Can you tell us a bit about your 'backstory' and how you got started?
It all started when I was on my way to class this was at the beginning of 2013, I was in College. My brother ( Dupie Fresh ) his business partner ( Mikey Strong ) he saw me on my way to school (At this time StrongHold was building a second location in Roselle Park, NJ ) He had asked me "Hey, what kind of shirt is that? Do you want to come work with me?" (The shirt I was wearing was a new OBEY shirt) I was working two jobs (Nike & Puma) I replied "Of course." I was going back and forth in my head thinking to myself "Should I leave my mall jobs? Or should I stay? Working my two jobs" I was young so I knew about retail and about the fashion industry but he offered me a job I reached back out to my brother and he said he would make me an intern to see my work ethic and skills.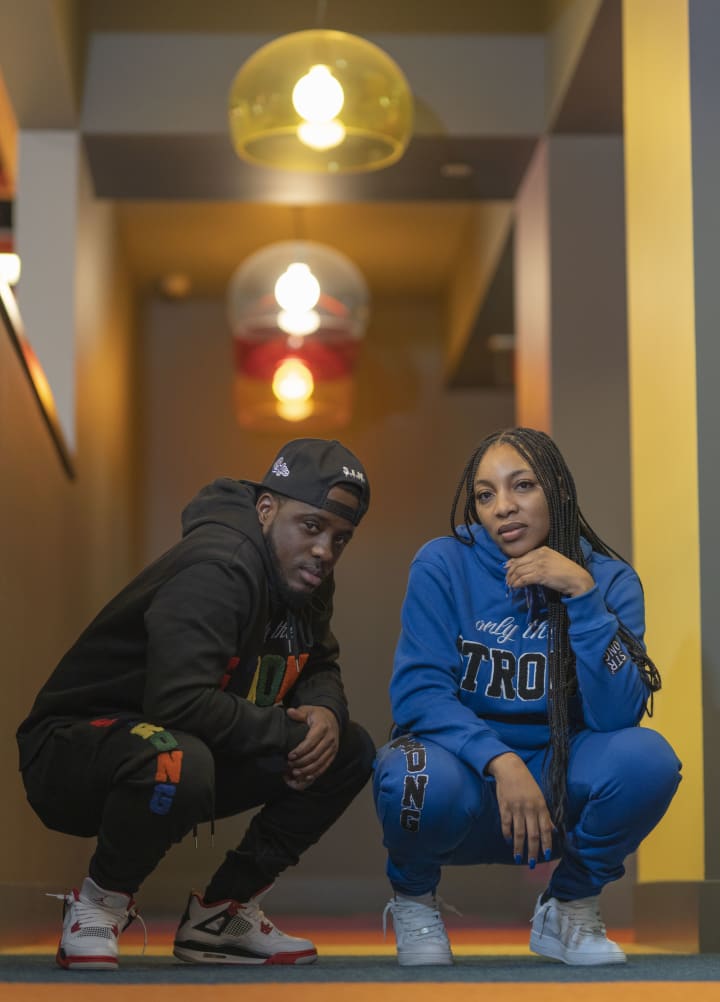 interview
Has been writing for Vocal since Feb. 2021 covering lifestyle fashion and entertainment
Receive stories by Michelle Du'Bois in

your feed
Raphael Fluker, famously known as Rafa Don, is an American musical artist and songwriter from Detroit, MI. Detroit native, Rafa Don spent the majority of his childhood and early teen years helping operate family owned businesses located in the heart of Downtown Detroit. At those businesses, Rafa Don would regularly work on his music from a store computer that he downloaded programs on. On days when store traffic was slow, Rafa Don focused on learning more about music production and the music industry. Rafa Don managed to establish his own record label, Make Way Entertainment LLC at the lowest time in his life financially and mentally coming off of the loss of his mother while beginning to compose his own music. The family businesses went under and were forced to close soon after. At the time, with himself as his only artist, producer, marketer, and so forth, one could imagine the company motto of "No way, Make Way" was derived through the countless hours of work and the resilience it took Rafa to have. His early work can be found under the name "Flu Smif", a combination of his old street name and his late-grandfather's last name. Notably, his name, "Rafa Don", still appears on his early works and heard all throughout those mixtapes as, somewhat, a hint that there are different things about Rafa and his methods that the audience is still not aware of yet. Rafa's music is filled with a brilliant and catchy flow. His deliveries are unique and insightful lyrics that hint towards many possibilities.

The year was 1973. Elvis' censored movements on the Ed Sullivan show were now a thing of the past. He was no longer stuck under contract to continue making what he considered to be "dumb ass flicks." The small room-like stage of the 1968 Comeback Special was now dismantled and gone. Documentaries following Elvis on tour and in Las Vegas were now just the icing on a tremendous cake.

Rising talent Trevor Knight gives hope that real men with manners still exist. In his new single "Not That Kind of Guy", he highlights his personality and how he has respect for anyone he dates by taking it at a good pace and not rushing into anything. It is refreshing to hear a song from a male perspective that is so authentic. As a listener, it makes you want to know this artist story and personality even more.

So today I will be reviewing Kodie Shane's Back From the Future, who is part of Lil Yachty's Sailing Team. Even though Kodie Shane has been rapping since middle school, she didn't start to pick up pace in her music career until she really teamed up with Lil' Yachty and joined the Sailing Team which was the first time I even heard of her. And ever since they dropped the "All In" video on The Fader, I have been listening to all her music mainly from sound cloud but for Back From the Future, I'll be listening to it on Apple Music.

So along with Kodak Black's album I just reviewed, A$AP Ferg's new project, Still Striving, also dropped on Friday, August 18.

Hi all! Today is week seven of Tunes to Get Grooving To and first of all I want to say thank you for all the reads and the love I'm receiving for creating these articles, it makes me so happy to see so many people enjoying what I put out! This week I'm back again with five new grooving tunes and I hope you love them as much as you loved last week's! Now, here they are…