An Artist Interview with 614Mike
'OKAY' will be the lead single of the upcoming 2023 EP "Hypomania"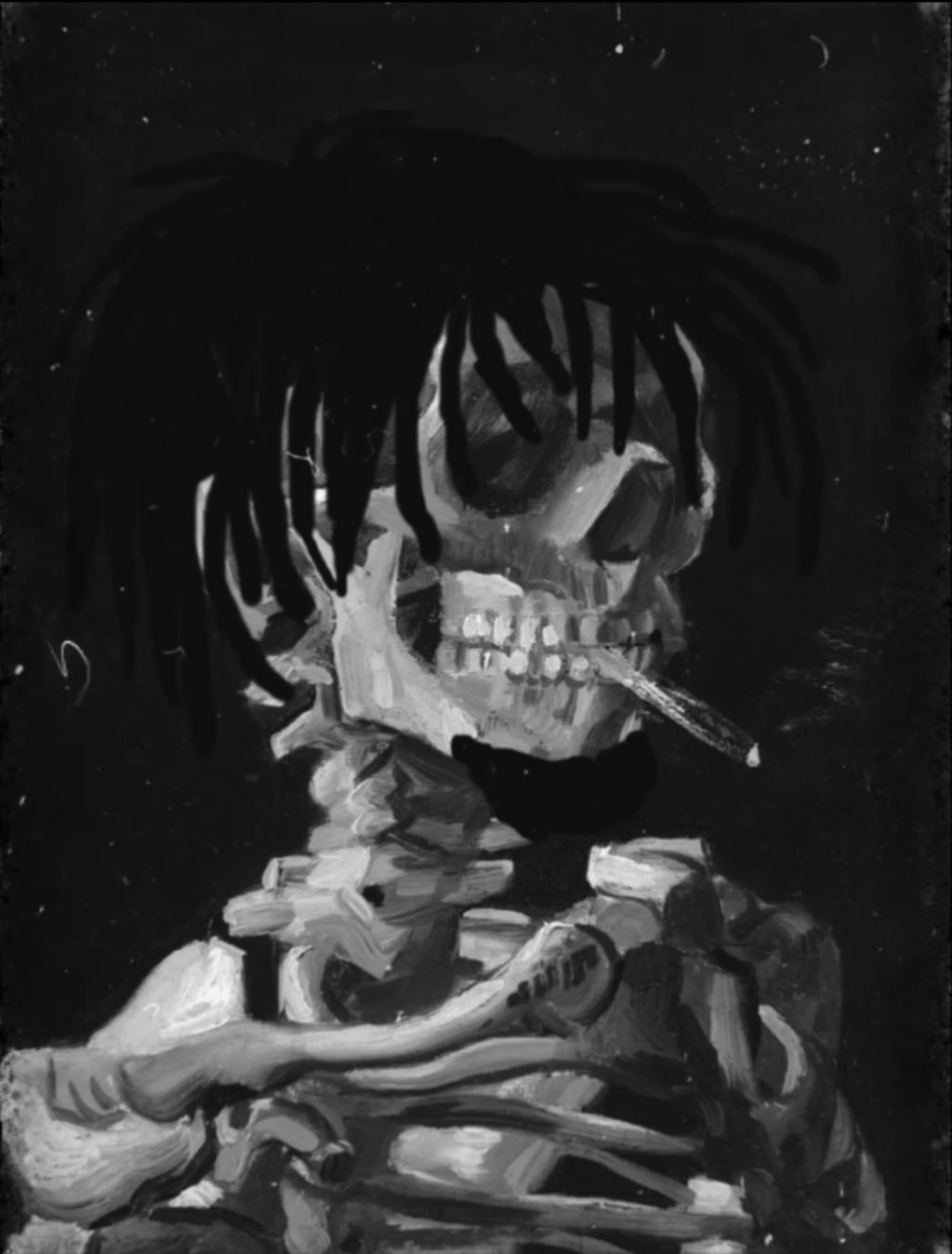 614Mike is a 20 year old artist from Columbus, Ohio. Born in the Democratic Republic of the Congo, Mike Luabeya grew up in a single parent household where hard-work and determination were not only respected, but expected.

Mike began making music in the sixth grade, starting off with producing, and has since then used his creativity and passion for making music for singing, songwriting, and rapping. It wasn't until Mike's freshman year of college at Marshall University when he decided to seriously pursue music and he hasn't looked back since.

Mike's biggest inspirations include J. Cole, Future, The Weeknd, Drake, Travis Scott, Frank Ocean, Kanye West, and many more. 614Mike hopes to break all boundaries in music and set a new standard not only for rappers, singer/songwriters, or producers, but for all artists.

He hopes to use his platform to shine a light on other artists in the city of Columbus, and the state of Ohio. Mike's ultimate goal is to become a household name in the music industry.
What 1st drew you to music?
Seeing the impact that music was able to have on people and the way it makes people feel less alone is what drew me in.
Tell us a little bit about yourself. Your (music) background?
I was born in Kinshasa, Democratic Republic of the Congo, moved to Columbus, Ohio a couple days after I turned four, and I grew up with my mom and my older brother. Those three things are important because I feel like they're the parts of my identity that have shaped my whole life.
When it comes to music, I started out by playing the trumpet in the sixth grade, and I began producing and making beats in seventh grade when I saw a couple close friends doing it in the library. The rest is history.
May I ask how you arrived at your artist's name? Give us the scoop.
Honestly, I was looking for a new instagram handle during my sophomore or junior year of high school, and me being from Columbus where the area code is 614, I just combined it with my name. At that time I was only into producing so I kept that name when I started taking it seriously, and now here we are.
Do you write your own music, or do you collaborate?
I write my own music for the most part, but I'm never hesitant to find beats and instrumentals on youtube or beatstars, but I usually change up the arrangement a little bit. As for my lyrics, I write all of them myself.
Tell Us about your new song "Okay". Is there meaning behind the title?
A lot of my music is really bits and pieces of conversations that I want to have with certain people (including myself), but I have trouble properly expressing myself and "Okay" is me doing just that.
The song is really just a reminder to myself that despite everything I've gone through, and no matter what I go through, at the end of the day everything is going to be okay.
Any other plans relating to this release? A video?
"Okay" is going to be the lead single for my upcoming EP "Hypomania" which is coming in 2023. I definitely want to release a music video, but that's really just a financial matter at this point, but I'm confident things will work out.
What was your creative process like? Where did the ideas come from?
Honestly, most of the music I make comes to me during the middle of the night. I have a lot of trouble getting sleep, so I'll be up at the most random hours, but that's when I'm most creative.
It's super easy for me to overthink so I decided to start freestyling most of my music and it's worked out pretty good up to this point. I'm very introspective so all of my ideas come from life experiences, but I'm also influenced by my broad taste in music.
What is the best song you ever released and why?
The best song I've released is "What if We Had it All" off my "Save Me for the Summertime" EP because I made most of my music when I was still figuring out songwriting, mixing, and all that, but by the time I wrote that song, I had figured out how to put everything together. I also took a lot of time to mature and grow as a person and that track was a product of the progress I made from it.
Do you create music for yourself or for fans?
I'll be honest, I create music for myself, but I only release the songs that I feel like people would relate to or vibe with the most.
What song do fans seem to favor?
I'm not sure because "Strong Enough" is my most streamed song, and people tell me personally that they love the song, but "Eighteen" is my fastest growing song, and it's been playlisted way more, so it's between those two.
Has your style evolved since the beginning of you career?
I wouldn't say that it changed necessarily, I just learned how to execute my ideas better. I've also learned a lot more, not only with music, but also about myself, and I feel like its reflected in my music.
Do you, or would you like to, perform live?
Yea for sure, I've been working on it, but I didn't learn how to really sing or rap until a year ago, so it's really about building the confidence to do it.
Which of your songs is, or do you think would be, fun to perform live?
"Feeling a Way" would probably be the most fun from an energy standpoint, but I feel like I could really push boundaries if I could perform "Shades of You" live.
Share a funny moment or positive experience that has happened during your career.
My visualizer for "Eighteen" was supposed to be a promo video for "Strong Enough" but certain issues in the process delayed the release of it. By the time it was able to get finished, I was ready to release "Eighteen" so me and my friend decided to make it for "Eighteen" instead, and the the vibe of the song was a way better match for the video, and it ended up getting a lot of love which I'm grateful for.
Are there any musicians who inspire you? What qualities do you admire about them?
I'm inspired by a lot of people, but I'm really inspired by J. Cole's approach to music, Frank Ocean's songwriting, Future's and the Weeknd's honesty and authenticity, Kanye West and Travis Scott's creativity, Daft Punk's attention to detail, along with Young Thug and Drake's consistency and work ethic. I do my best to apply all those qualities to my music, and I feel like it shows.
What is your favorite/best outlet to connect with your followers Instagram, Spotify, FB, Twitter, iTunes? How would you want them to follow?
Honestly, Spotify is my favorite way of connecting. I don't care too much about the optics of being popular and I'm not too worried about people buying into my personality so having 1000 spotify/iTunes followers and having my music on playlists means a lot more to me than 1000 likes and social media followers. It shows me that people are not only listening, but love it enough to stay around for more.
Are you currently working on any projects we should look out for?
Yes, I'm working on two projects right now, both coming in 2023. The first one is called "Hypomania" and the other one is still in the early stages, but people can expect a lot more music from me in 2023.
800-273-TALK (8255) "National Suicide Prevention Hotline"
Reader insights
Be the first to share your insights about this piece.
Add your insights