Aly & AJ: Don't Call It a Comeback
How do two Disney starlets reinvent themselves a decade later?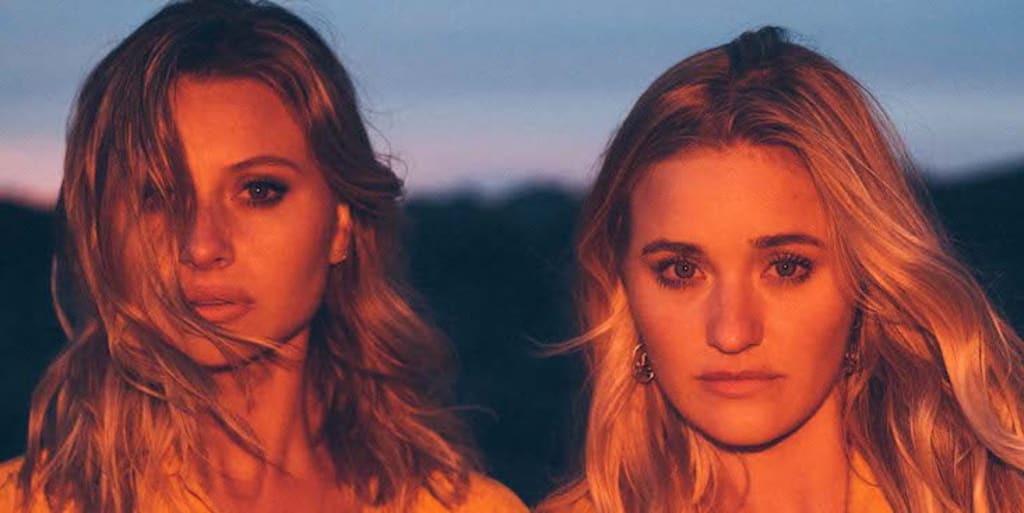 For any American kid who grew up in the early 2000s, the name Aly & AJ is sure to ring a bell. The two sisters were a musical duo with their own Disney Channel Original Movie, roles in shows like Phil of the Future, and two full albums, including the iconic Potential Breakup Song. For a good amount of time, they were comparable to other big Disney stars of the time, like Raven Symoné or Hilary Duff. Albums Into the Rush and Insomniatic, respectively released in 2005 and 2007, were major successes for the girls, but by 2008, they were gone. Now, a decade later, Aly & AJ have risen from the dead with their single "Take Me" released in August of 2017. Where were they for ten years, and where are they going now?
Contrary to what some may think, they didn't stop making music after Insomniatic. They did, however, attempt to rebrand themselves as a group called 78violet. In 2009, the Michalka sisters were working on another album, which was set to be self-titled with the group's new name, but after some creative difficulties and issues with Hollywood Records, the album was never released. Regardless, the girls made a statement saying that they were still working on music and planned to release a full length album. A few songs were recorded under the name 78violet and released, but the new name never really got off the ground and has generally been abandoned and forgotten.
After the end of 78violet, the girls seemed to turn a lot of their focus to acting instead of music, although they were still making music on the side. AJ was featured in a few films, including The Lovely Bones,Secretariat, and Super 8, as well as a recurring role on TV comedy The Goldbergs. Aly was also quite the actress, appearing in films like Bandslam, The Roommate, and Easy A, and had recurring roles in both Two and a Half Men and iZombie. In 2015, the sisters starred in an independent film titled Weepah Way for Now, which premiered at the Los Angeles Film Festival that summer.
Their big return to music happened in August of 2017 with the release of their single "Take Me." The girls returned to their original name, Aly & AJ, completely abandoning the concept of 78violet. The single is a total throwback and is extremely reminiscent of the 1980s, which the girls say is the sound they'll be pursuing more going forward. The synth-y single was accompanied by a music video released in September, which featured vintage-esque, grainy film of the girls as vampires. "Take Me" is the lead single from their upcoming EP, appropriately titled Ten Years.
A lot can be said about the girls' decision to return to their original name instead of 78violet or even an entirely new one. In my opinion, it's a fairly smart move—they're using the reputation they created years ago to their advantage now. A lot of their fans from 2007 are now in college, and that's a pretty good market to be reaching for. People have a sense of nostalgia regarding the name Aly & AJ, and tons of 18-15 year old girls still know all of the words to "Potential Breakup Song" as well as other songs from the duo's first two albums. The girls even filmed a video a few months ago of them singing their old songs, and fans absolutely ate it up.
It's genius branding to use people's yearning for the simpler days of their childhood to your own advantage now, but it's also pretty risky business. People romanticize their memories—even if Aly & AJ's old music isn't that great, people are gonna remember the way they felt about it when they were 10. If the group's new music absolutely sucks, ex-fans are gonna riot. No one wants their memories to be tainted by a crappy, poorly done re-vamp of something they used to love.
What comes next for the girls is in their hands now. The use of their original name has definitely sparked interest and brought back a lot of fans from a decade ago. A lot of current college students grew up with Aly & AJ as a part of the soundtrack to their youth, so expectations are likely to be high from these OG supporters. Hopefully, the pair can rekindle the love many used to have for their music while still developing a new fanbase. I suppose we can't call it a comeback—they've been here for ten years.