All in the Family for Larkin Poe
This duo has roots in music—and poetry.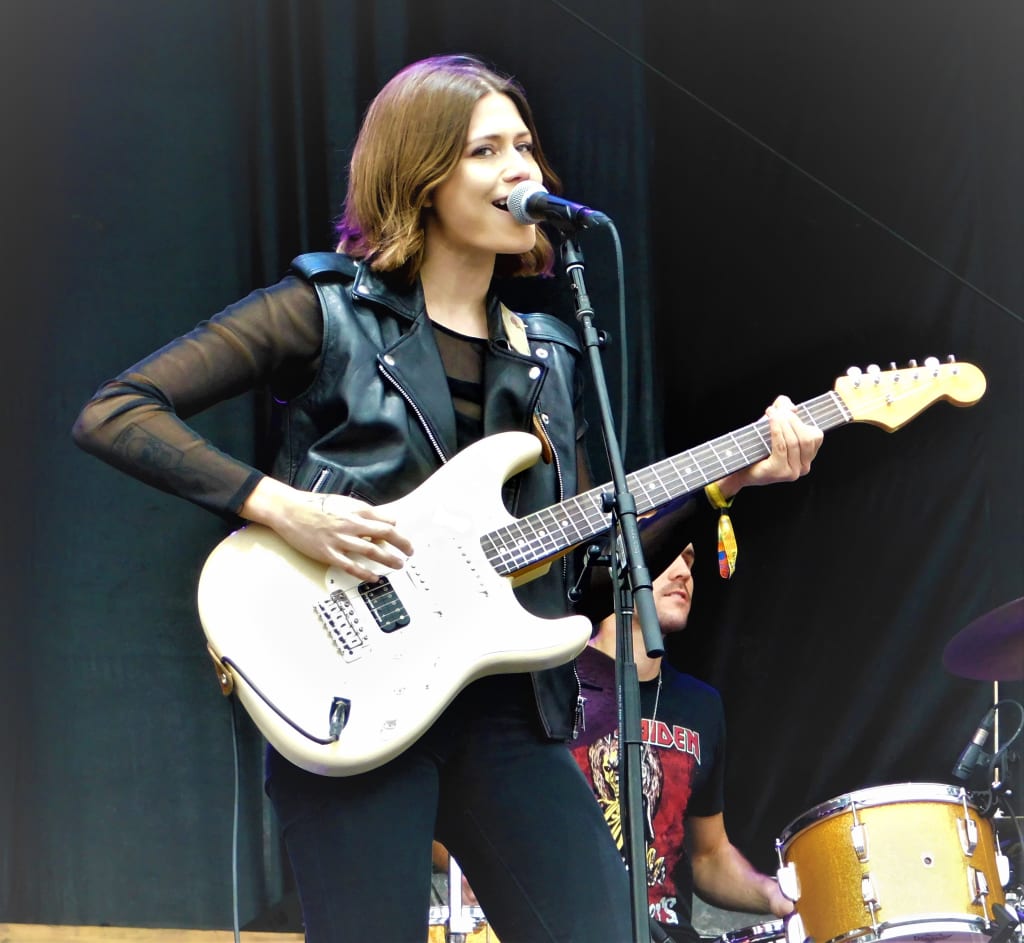 Rebecca Lovell of Larkin Poe. Photo by Brittany Lambright.
Megan and Rebecca Lovell are better known as the musical duo Larkin Poe. The group name is that of their great grandfather, a direct decendent of their favorite poet, Edgar Allan Poe.
The music of Larkin Poe is nothing like the macabre poetry of their ancestor. Instead, it's a combination of folk and pop, with a little hip-hop and blues. The team has lent their vocals and instrumentals to four albums.
The Lovells call Nashville home, but they sat down with me in Louisville, where they were performing at the Bourbon and Beyond Festival between tours, with headliners such as Keith Urban and Bob Seeger.
Note: When interviewing two people, I'd usually separate the conversation, but it's pretty impossible with these two as it changes from one to the other mid sentence!
Talking with Larkin Poe...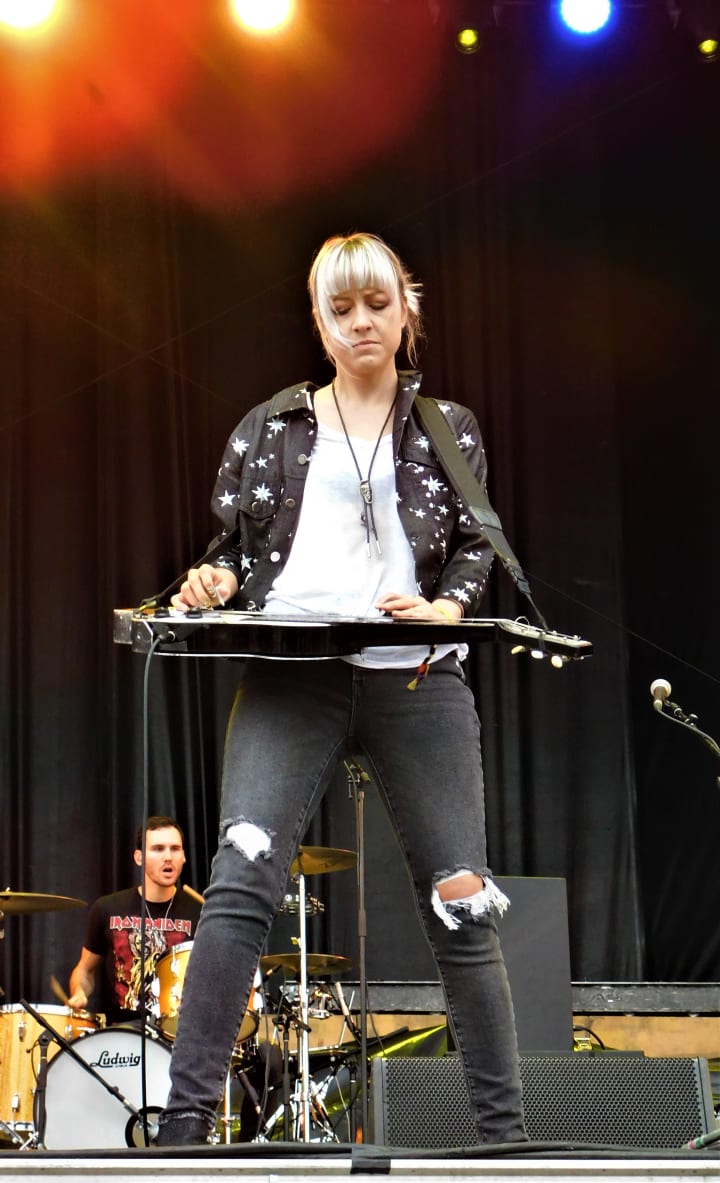 Marcia Frost: This is the first time I've seen you perform and I really loved it.
Larkin Poe: Oh, thank you so much!
MF: I had heard lots of good things. I read some of the previews about the bands to check out outside the main headliners and Larkin Poe was right on top. I confess I hadn't heard anything before at all. I just really enjoyed it.
It's a little different and very upbeat. Tell me a little bit about how you got the sound. It's just a little combo of everything.
LP: We grew up in the south. We were born in Tennessee and then raised in Georgia. Our parents actually put us in classical (music) lessons when we were little kids, like three and four years old. Growing up in the south there is such a wellspring of music to draw from, so our parents are big lovers of music.
While they were having us in classical lessons, they were also playing the Allman Brothers, they were playing blues records, they were playing Alison Krauss and Ralph Stanley, and Bluegrass records. So, we got a really well-rounded music education and so much of what we do now is pulled from the music that we grew up loving as kids.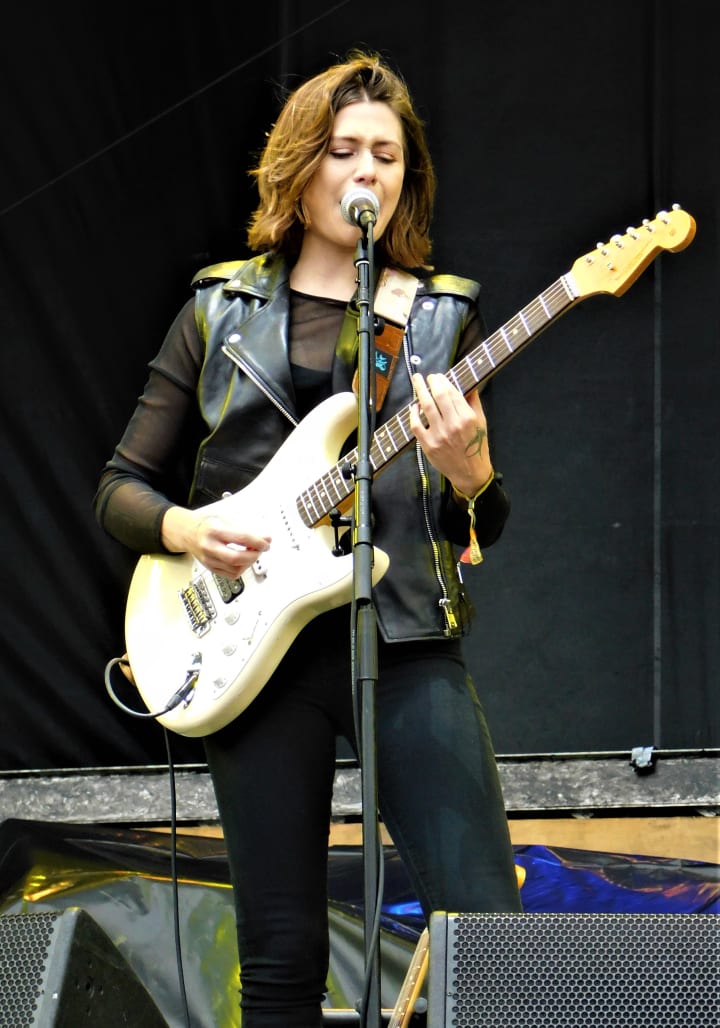 MF: You did some interesting things in the last year, touring with some great musicians.
LP: We released our record Peachabout a year ago, and since then we've been doing a lot of touring in support of that record, including going out with Keith Urban the past few months. We've been a featured guest in his show so we've gotten play a song with him.
We've been doing headline shows with Elvis Costello, doing his tour. It's almost been like two tours at once. We've been really busy. This has been one of our busiest touring years. Besides Bourbon and Beyond, we also got to do Lollapalooza and Bonnaroo this year. It's been full on.
We're super excited because we have our new record,Venom & Faithcoming out in November, November 9th. We're going to be going on a lot of US headline shows and also going out in support of Bob Seger this winter. We cannot wait for the European tours as well. Wherever people are, we will be there playing shows!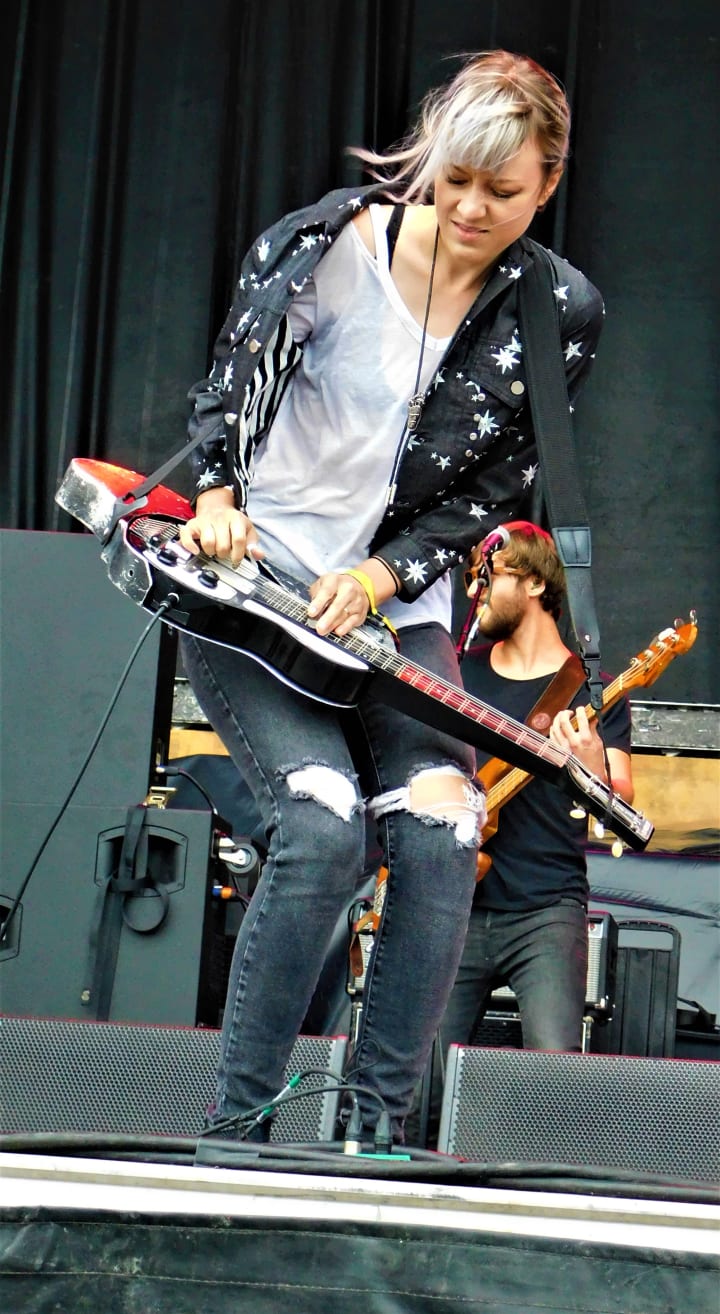 LP: We are still getting our schedules set. We discuss everything together.
MF: I can see that you are very close.
LP: We are. We do everything together.
MF: You are not twins, correct?
LP: No, we are 21 months apart.
MF: You finish each other's sentences!
LP: It's not been an easy relationship. You're talking about sharing something, not just something, but everything, all of our lives. The overlap between the two of us has been complete. We've been everywhere together. We booked this project since we were teenagers. We've been touring full time since we are 15 and 16. In our entire life has never spent more than three weeks apart.
So that's how much time we've been together. The twin thing is really there. I can tell what she's thinking.
MF: You have to be close in order to survive on the tour.
LP: And, we really do get along, and when we don't get along, we're able to get along in a way that's not destructive or damaging. We are able to argue well. If we need to fight, we fight well.
It's sort of like a marriage on steroids! Singing together and being sisters on top of it. Oh my God, but it's also incredibly rewarding.
You can purchase Larkin Poe records here, and learn more about them and their upcoming tour dates on their official website.
interview
About the author
I am a well-published lifestyle journalist, who specializes in travel, food, and wine. I also wrote about music as a teen in the late 70s & early 80s. I'm back at it again, mostly writing about the same bands I covered decades ago!
Reader insights
Be the first to share your insights about this piece.
Add your insights