All Genres Allowed: Darren Thomas Enriches Audience with 'Forgiven'
A Lesson on Oratorios and the Funky World of Gospel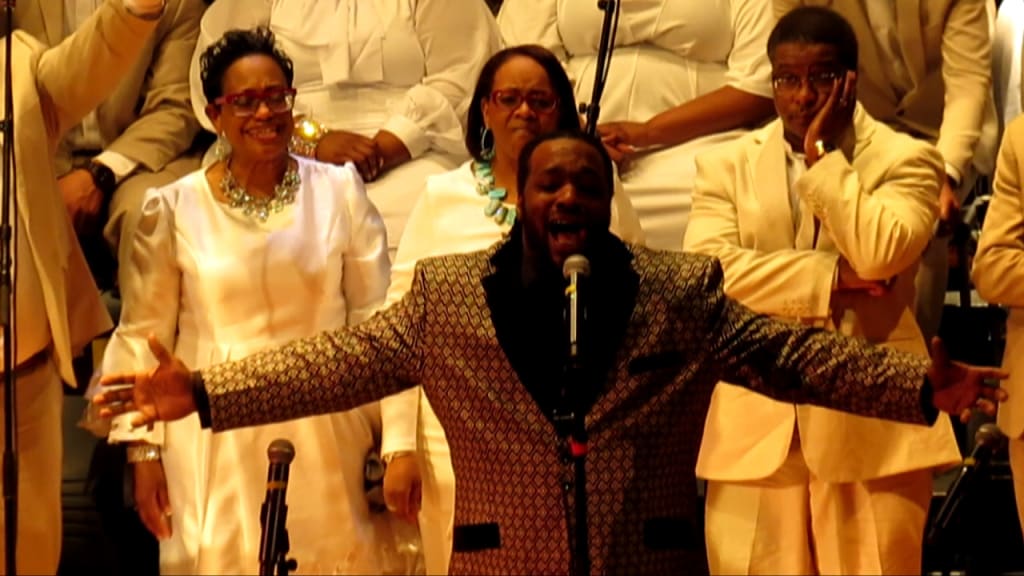 The most emotional performance of the night came when soloist James Williams performed the soulful "Sweet Communion." The passion and conviction that Williams had in his performance was worth more than the price of admission.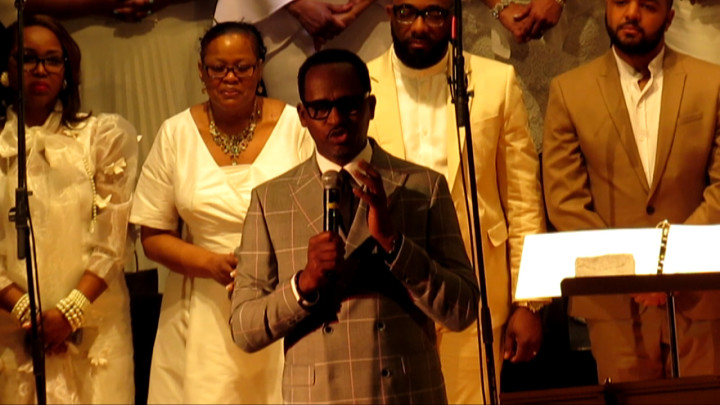 Welcome back to All Genres Allowed. It's been a second, but we're here to share more in the world of music. We told you before we're going to take you to different places and this time we will share an enriching experience in gospel.
On a Saturday evening, April 13, to be exact, I found myself in the midst of an oratorio. Okay, first of all, I'd never even heard of the word oratorio. So for those who don't know, according to Encyclopedia Brittanica it is a large-scale musical composition on a sacred or semi-sacred subject, for solo voices, chorus, and orchestra.
Usually based in biblical scripture, oratorios take you on a musical journey as multiple singers sing using a method called recitatives to tell a story.
"Darren Thomas' Forgiven" was hosted at Ohio Dominican University, in Columbus, Ohio, to a packed housed. Let me tell you, I'm a music snob and I am dealing with those issues, but the positive about being a snob is that you have high standards when it comes to performances.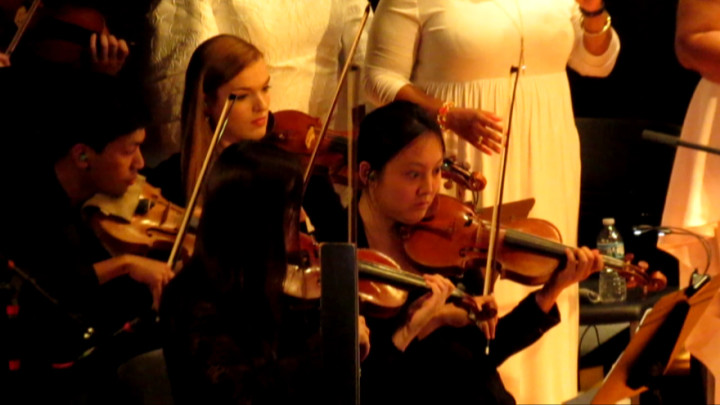 As far as music quality, instrumentation, vocal ability, lyrical content and escapism, "Forgiven" didn't let me down. This four-act piece about the life of Jesus Christ featured the voices of the Symphonic Art Music & Performing Arts Chorale, G. LeRon Rainey on organ, drummers Garren Smith and William Meredith, Robert Williams on bass, lead guitarist Chris George and the OPUS 216 strings on violin headed by Ariel Clayton.
Thomas, a pastor of Rebirth Worship Center in Columbus, has had a vast career in music which has included a Latin Grammy nomination and Stellar nominations. "Forgiven" showcases his strong musical IQ as you can hear diverse musical elements in the oratorio ranging from reggae, salsa, merengue, funk, classical, opera, hip-hop and pure soul.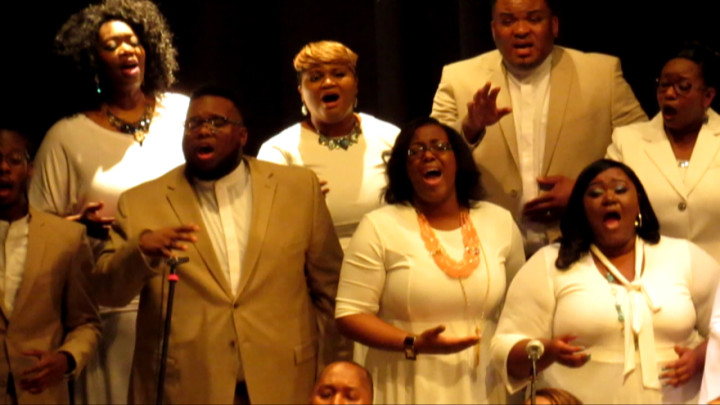 A high point of the show was the very infectious "Who's This Man?" It's founded in a funky groove that makes all the sense in the world. For all of you who don't know, Ohio is considered the funk capital of the planet and if you don't believe me do your research on many of the legends in the genre including Roger Troutman, Bootsy Collins, Heatwave, Ohio Players, Slave, Lakeside, Dazz Band who are just a few names that have sold millions of records from the Buckeye State.
"Who's This Man?" rocked the crowd as the singers used their voices to march their way through this powerful instrumental performance that even flirted with the go-go sound which was birthed in D.C.
The response was so positive, Thomas had to briefly break the order of his program and honor the crowd's request of a brief encore.
The most emotional performance of the night came when soloist James Williams performed the soulful "Sweet Communion." The passion and conviction that Williams had in his performance was worth more than the price of admission. I listen to a lot of music and these days I'm into the phrase of "You can't buy that." Meaning, no vocal instructor, no amount of lessons can give you what Williams' voice exhibited on "Sweet Communion."
I often criticize current gospel music for its over commitment to the sub-genre of praise and worship that can often come across as robotic and lazy. Once again, I'm a music snob. I'm working on it, but, legendary gospel artist Marvin Winans even said that praise and worship singers get away with gliding through songs.
"Sweet Communion" is the antithesis and wraps you up in its spirit and impenetrable soul. It's a well structured traditional gospel song penned by Thomas, who should receive credit for selecting the absolute best choice to sing this sing this song in Williams.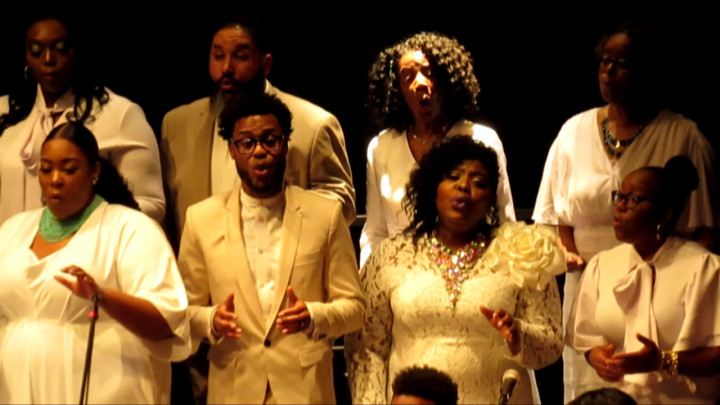 I'm not quite sure of the future of "Forgiven" but this is definitely a product that is magnetic and can draw an audience around the nation if not the continent and world. For more information on Thomas and his works visit 1DT Music.
Top Five Gospel Songs with a Funky Groove
"Mississippi Poor Boy" by The Canton Spirituals
When this song comes on it's over for me. I don't wanna hear anything else. It's gritty and is a true southern gospel and funk classic. In my opinion it foreshadowed the Houston based SLAB (Sounds, Loud and Banging) era made famous by artists like UGK and Chamillionaire. The authentic story of struggle in this song is something you can't buy.
"You Brought the Sunshine" by The Clark Sisters (1981)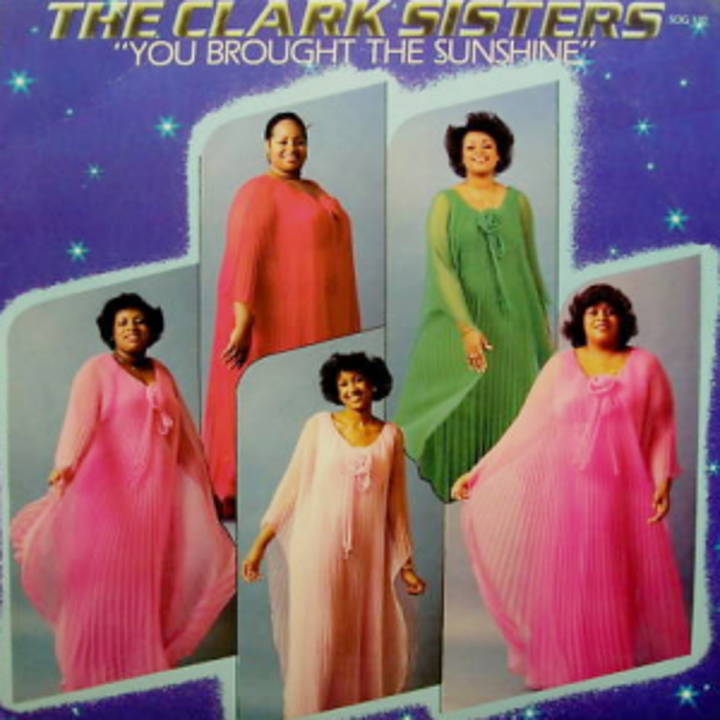 Twinkie Clark admitted that this track was 100 percent influenced by Stevie Wonder's "Master Blaster (Jammin')" which was released a year earlier. This song was one of the most popular gospel songs of the 1980s both in churches and surprisingly on dance floors around the nation.
"Just a Rehearsal" by The Gospel Keynotes
When I was a little boy, this song used to come on in the car during road trips from Ohio to West Virginia. It used to make me laugh due to the over the top vocal delivery of The Keynotes but I always appreciated the bass grove on this fun ditty.
"Overdose of the Holy Ghost" by The Clark Sisters (1981)
The super soulful Dorinda Clark muscled her way through this funky number that sounds like it was inspired by Parliament's 1976 funk defining hit "Give Up the Funk (Tear the Roof off the Sucker)." "Overdose of the Holy Ghost" is one of the most under appreciated songs by The Clark Sisters in their massive catalog of hits.
"Praise Joint" (Remix) by Kirk Franklin (1998)
Kirk Franklin didn't really grab me until 1998 and this was one of the songs that did it. The choir even duplicates a portion of "One Nation Under a Groove" by Funkadelic, released in 1978.
On a final note, I just found this collection called "Good God!: A Gospel Funk Hymnal." It's got 18 songs. I'll let you know about it once I give it a listen.