AJ Croce at City Winery
A Magical Night of Music, Wine & Food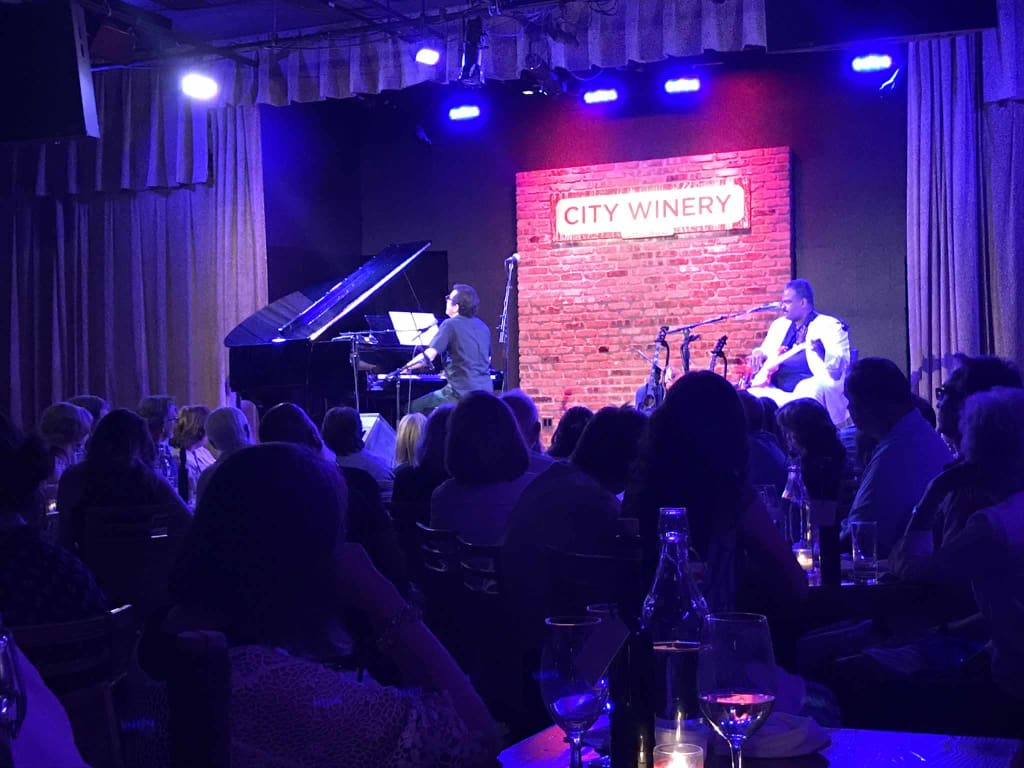 AJ Croce at City Winery Chicago. Photo by Marcia Frost.
AJ Croce may not get as much publicity as his legend father, Jim, did, but he's certainly deserving. The singer, songwriter, and pianist extraordinaire took his talents to City Winery in Chicago. It was a chance to not only see his show, but to check out this most unusual Windy City spot.
City Winery is a rare combination that makes for an all-inclusive night out. Under one large roof, you have a winery, restaurant, concert hall, and wine shop. There is no mistaking the theme here, where even the bathrooms are adorned with wine bottles.
AJ Croce sings "He's Got a Way with Women," a hit from his father, Jim Croce. Video by Marcia Frost.
The Music
The career of Jim Croce was tragically cut short in 1973 when he died in a plane crash. He had only been writing songs and performing for a decade, but during that time he had amassed a slew of hits. A few of the most popular ones included: "You Don't Mess Around With Jim," "Time in a Bottle," "I've Got a Name," and "Bad Bad Leroy Brown," which was nominated for a Record of the Year Grammy in 1973.
Many of Jim Croce's songs have lived on through his classics. They have also been kept alive by his son, AJ.
I confess that I didn't know very much about AJ Croce before I sat for the show at City Winery. I was in the minority. He had a hall full of fans supporting him. They were not asking for just his father's songs, but also his.
AJ Croce sings "Call of Love," an original song he wrote. Video by Marcia Frost.
It was clear from the beginning that the AJ Croce is the whole package. His piano playing was mesmerizing, and his performance captivated the audience. With a combination of blues and rock, he kept everyone singing. He also spoke with the audience about his dad, his early days in NY, and his own breakout into music—writing songs that ended up as commercials for Japanese products.
From his father's repertoire, AJ Croce sang and played piano for "These Dreams" and "He's Got a Way with Women." He also covered some of his own equally memorable songs, such as "Call of Love" and "Rollin' On." He also did a crowd-pleasing rendition of Billy Preston's "Nothing from Nothing."
Adam Ezra opened for Croce. Video by Marcia Frost.
Opening for AJ Croce was Adam Ezra, another talented performer who is worth looking for. He has played on the same stage as ZZ Top, Gavin DeGraw, Melissa Ethridge and John Oates, among others, but is worthy of one of his own.
Although there are some similarities in the two men's style, Ezra has a bit more folk and a little less blues in his voice. From Ezra's version of the Eagles' Take it Easy to his own The Toast, he is mostly easy listening, but also is known for more powerful – and explicit -- lyrics in some of his shows.
The Winery
A performance at City Winery in Chicago is enhanced by the wine itself. As the only urban winery in the city of Chicago, it's worth a trip to check out that aspect alone.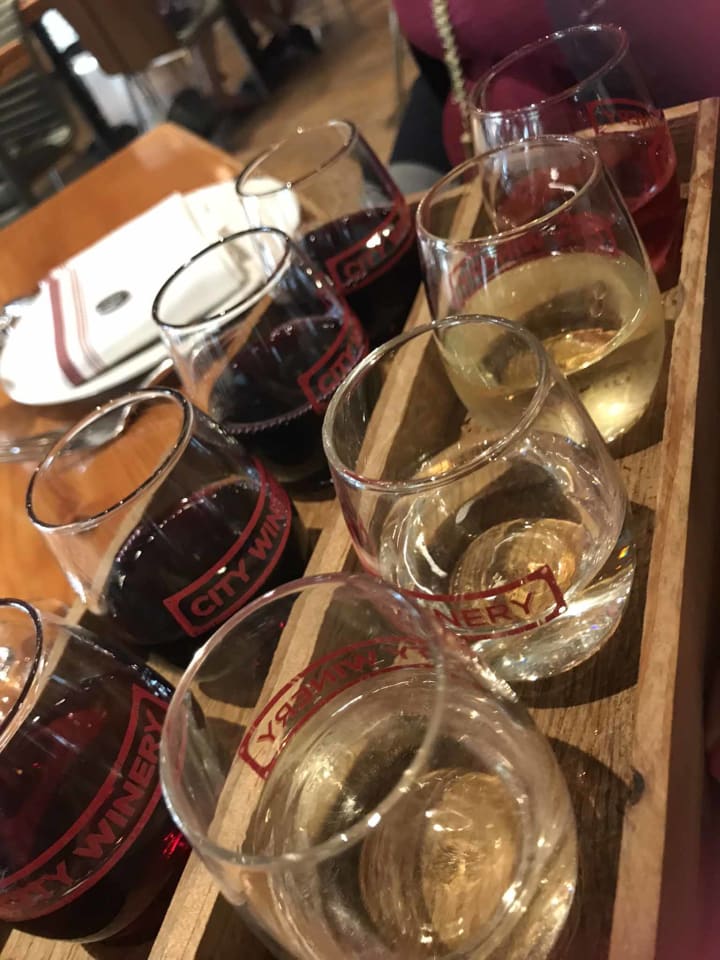 Winemaker Caroline Schrader produces 10-15 tons of wine each day (the Riverwalk Sparkling Rose and the Sauvignon Blanc are must-haves) and reasonably priced under $20 a bottle in the store. A full bar is also available for those who aren't wine lovers.
If you'd like to learn more about the production at City Winery, you can do a tour that also includes a tasting. There is also the option to make your own wine, which will feature your customized label.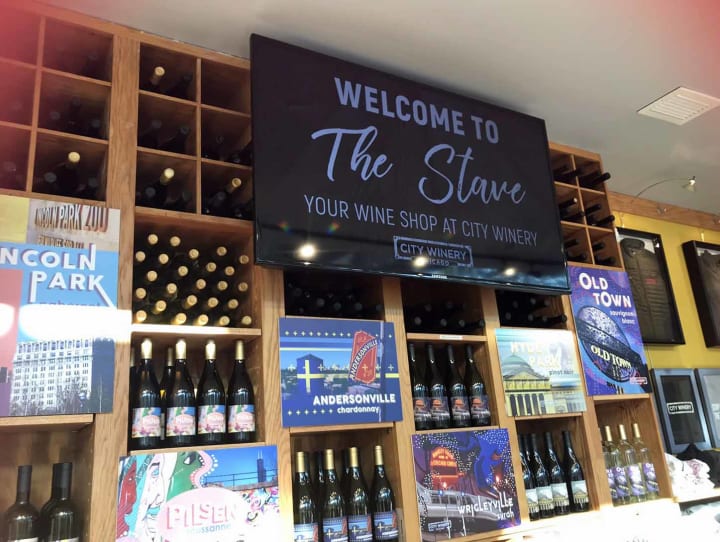 The Food
The restaurant at City Winery in Chicago goes beyond being an accompaniment to the wine and show. Chef Mark Mendez, who has made his name at restaurants such as Carnivale and Vera, has put together a full menu of delicious dishes.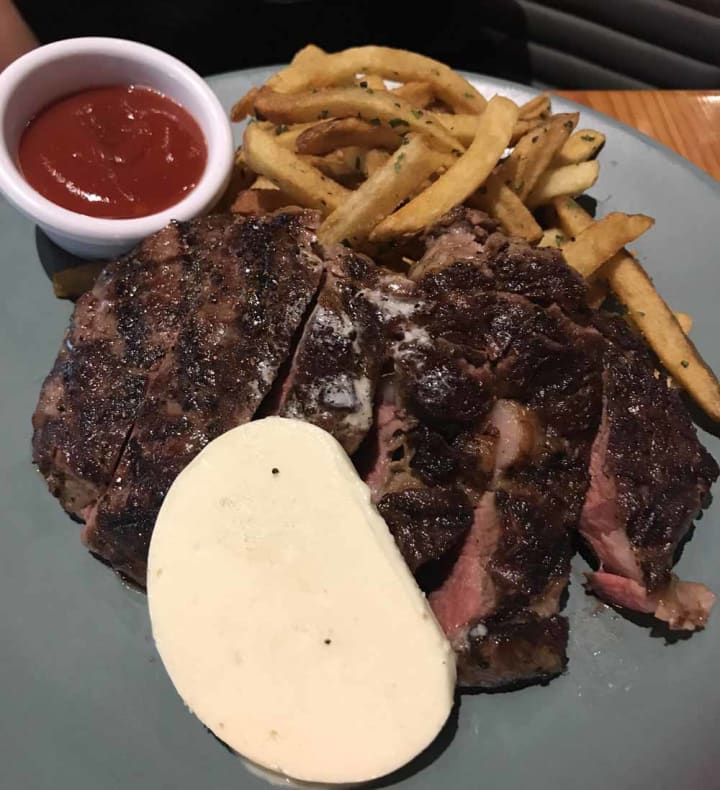 Rich and hearty fair like ribeye with a gorgonzola butter and shells in a creamy cheese sauce also share the menu with fresh and light house-made burrata.
Many items are served in the dining room and a limited menu is also available to enjoy in the concert hall during the show.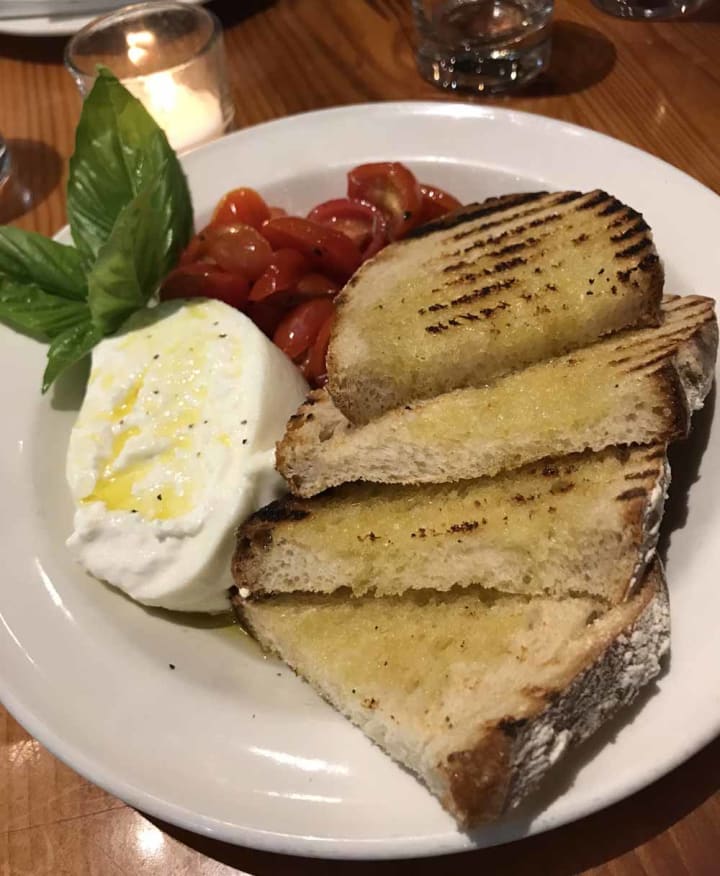 Other City Winery Locations
Although City Winery Chicago has a lot to offer and a big claim to fame—it was the site of Prince's last performance in the Windy City—it's far from the only place you can check out the brand.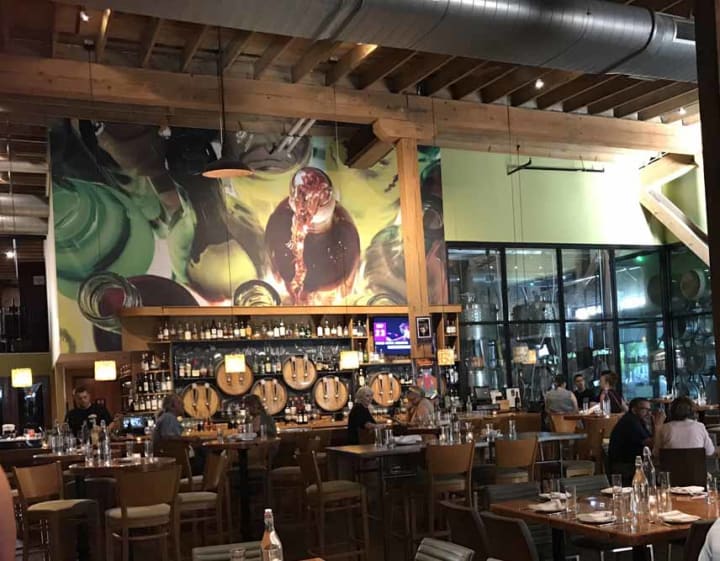 On the Riverwalk, there is an additional City Winery location. Although they do not produce wine, you can sample the wines from the main location while relaxing on the river.
New York was the first City Winery location and Kevin Bacon was the first act to perform there, with his band. The newest spot for the urban winery is Philadelphia.
To see an update of AJ Croce's tour schedule, as well as links to more of his music, on his official website. (More videos of Croce and Adam Ezra on Marcia's YouTube Channel.)