Adam Hopkins - Crickets
An Intense and Exciting Jazz/Grunge Combination from Brooklyn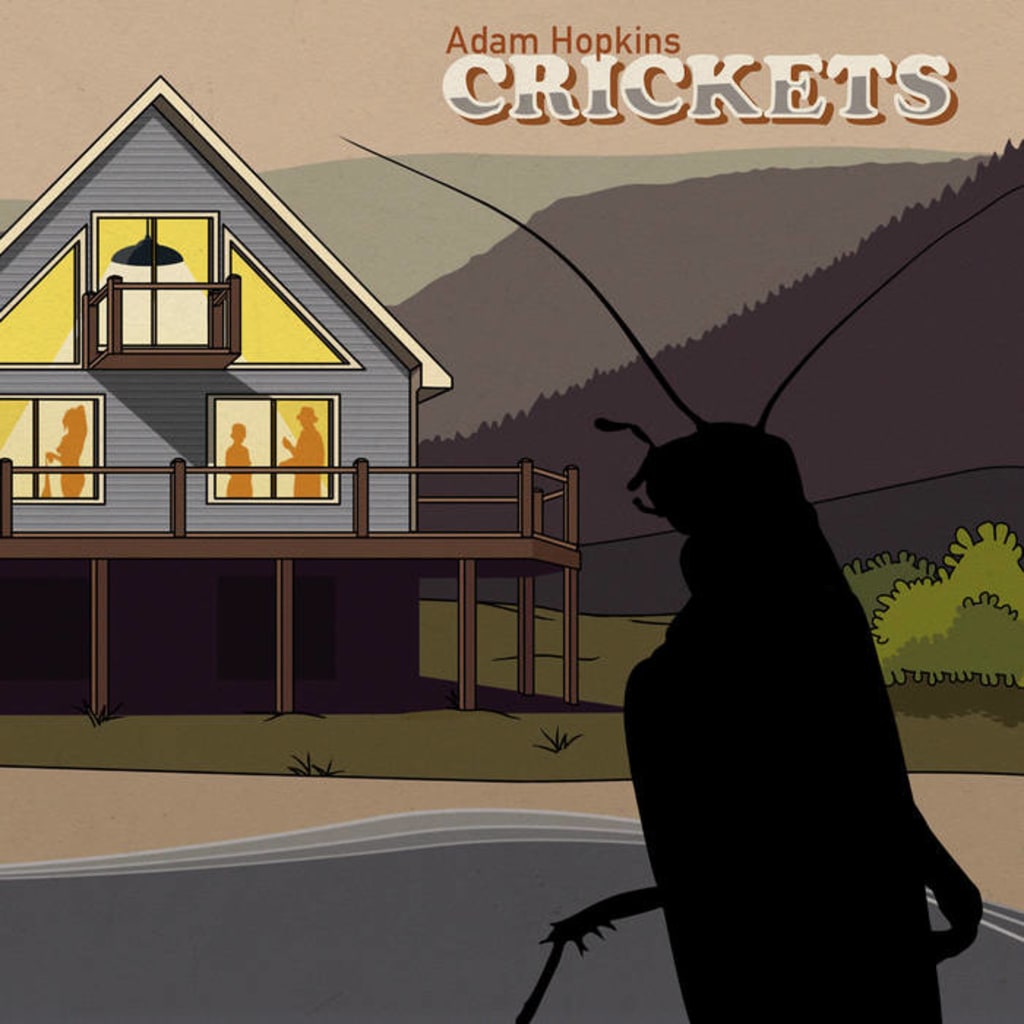 Adam Hopkins is yet another creative composer/bassist who steps out on his own, not only with a debut of his sextet but also with a new label that is not only to focus on creative music but also limited runs of visual art. Of course, Hopkins opens the doors of Brooklyn's OOYH Records (Out of Your Head Records) with the self-titled release of his Crickets.
Before hearing a single sound from the album, and taking a look at Hopkins' bio and Crickets lineup, you realize that there are only two ways the bands' music could go - complete enjoyment or utter flop. Hopkins started out as a grunge and punk aficionado, citing Nirvana, Pavement and Dismemberment Plan as his teenage faves. But then he went on to study with avant-garde jazz composer Michael Formanek at the Peabody Institute, later on playing on with a series of jazz experimentalists, including Henry Threadgill, one of the leaders and main names on the avant-garde jazz scene.
Still, these seemingly disparate musical influences do not necessarily indicate the direction in which the music on Crickets might be going. Neither does the composition of the sextet - along with the standard rhythm section of Hopkins on bass and Devin Grey on drums, Crickets include guitarist Jonathan Goldberger and three saxophone players - Anna Weber on tenor, Ed Rosenberg also on tenor and bass saxophone (one track), as well as Josh Sinton on Baritone saxophone and bass clarinet.
There is one thing that might be expected though, and that is intensity. Not only because of the composition of the band but by the mere fact of mentioning Nirvana and Henry Threadgill in one sentence. And intensity is certainly one of the things Hopkins and his Crickets serve us on this debut.
The other is quite an amazing set of songs that rely on the constant interplay among the musicians that range from a tightly constructed band playing to free improvisational forays, mostly within each composition. In the 'battle' between avant-gardists and punks, there are no winners or losers, in Hopkins' hands they seem to gel quite nicely, although it is the jazz elements and Threadgill-like compositional structure that has the upper hand.
It all sounds quite intricate and inspired, and while Hopkins never mentions it, the music in many ways reminds to the very early King Crimson albums like In The Court of Crimson King but also like some other Seventies jazz composers/arrangers/ players like Gorge Russell, Neil Ardley, and Ian Carr.
The brief introductory "They Can Swing Back" actually does sound like the buzz of the crickets, the players remaining in complete unison. "Crickets/Crime of the Year" starts out with a guitar crunch that makes you expect that Kurt Cobain's vocals will burst in at any minute but then brings in chops and sound that would make Robert Fripp really proud. "Chemiluminescence" sounds like a snippet composed for a very tense thriller and serves as an introduction for the two key pieces on the album - "Mudball" and "Haven of Bliss". Both include Hopkins' tight compositional style, making the whole band abide by every note, but then letting the soloists disperse each into their own directions and then neatly coming back in line in an instant.
The concluding three pieces on the album "I Think The Duck Was Fine", "The Minnow" and "Scissorhands" just underscore all the strong points both Hopkins as a composer and the band have, without making a single musical misstep, the sax soloists exceeding on the "I Think…" and guitarist Rosenberg and the whole band going 'horror' on the concluding "Scissorhands".
While seemingly an incompatible musical proposition, Crickets works on practically any level, announcing Hopkins' OOYH label as the one to watch.