Aaliyah & Left Eye
Two iconic music legends that left us far too soon.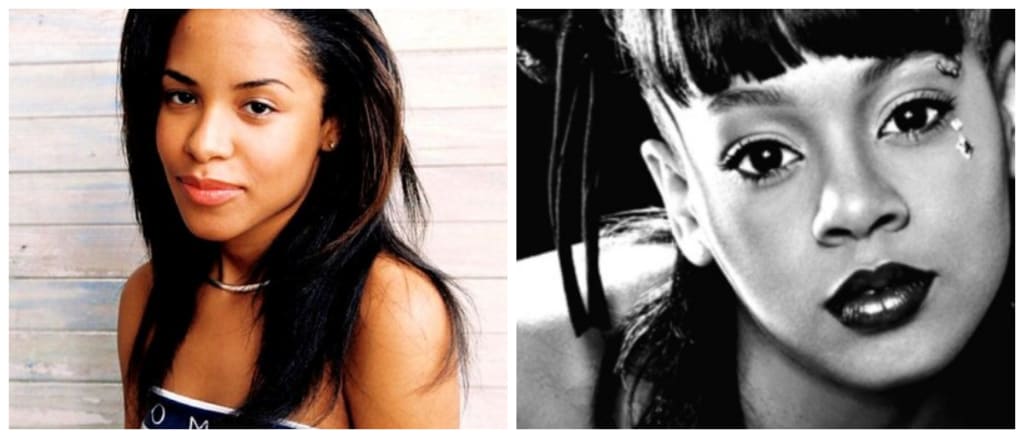 Aaliyah & Lisa "Left Eye" Lopez
Aaliyah Haughton and Lisa "Left Eye" Lopez, Two iconic music legends that left us far too soon in the 2000s. During the 90s, Aaliyah was destined to be R &B's next best thing. Though Lisa was in the girl group TLC, she was destined to make it as a solo rap artist. The two women were at the heights of the careers until the 2000s their lives were taken from unfortunate accidents.
These are the stories of Aaliyah & Left Eye.
Their Beautiful Beginnings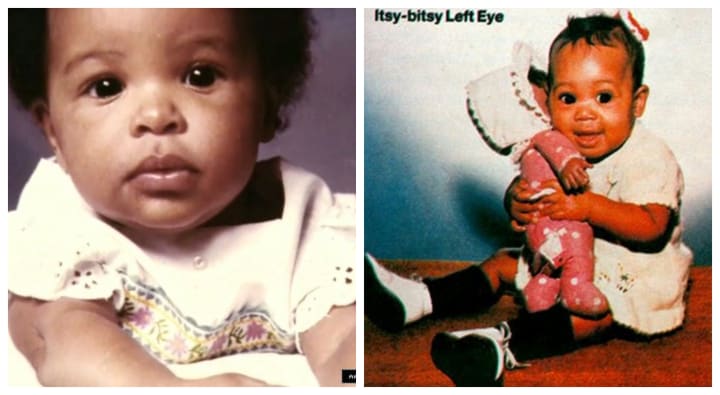 Aaliyah Dana Haughton was born on January 16, 1979, in Brooklyn, New York to her parents Diane and Michael Haughton. When Aaliyah was five, her and her family moved to Detroit, Michigan. In Detroit, her father began working in the warehouse business, while her mother was a stay taking care of Aaliyah and her brother Rashad. At young age, Aaliyah's mother started taking Aaliyah to take vocal lessons. At age 10, she performed on a televised singing competition Star Search singing "My Funny Valentine".
Unfortunately, Aaliyah lost to another competitor Katrina Abrahams. Aaliyah did cry after her loss but she wasn't upset that she lost. She was grateful she got a chance to perform in front of an audience. By the time she was 12, she signed with Jive Records and her uncle Barry Hankerson record company Blackground Records.
Lisa Nicole Lopez was born on May 27, 1971 to her parents her mother Wanda Denise and her father Ronald Lopes Sr. Her mother Wanda was a and Her father Ronald was an alcoholic abusive former drill sergeant. In Lisa's documentary, she mentioned a time her father was treating her and her siblings like they were trained soldiers in a boot camp. During the Lopes household, Ronald was abusive towards her mother. Despite of Lisa's father abusive behavior, Lopes concentrated on her music and compose her own songs.
Rise to Fame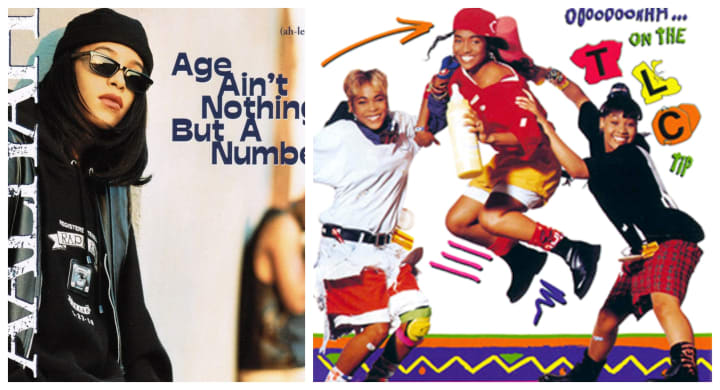 When Aaliyah was 14, she met 26 year old R&B singer songwriter R. Kelly who was introduced by her uncle Barry Hankerson. Aaliyah started recording her first album with Robert Kelly aka R. Kelly pr. Her debut album, Age Ain't Nothing But A Number was released on May 24, 1994. The album received generally favorable reviews praising Aaliyah vocals and R & B style.
Lopes heard about an open call for a girl group from a former boyfriend and decided to move to Atlanta, Georgia. She formed a girl group with her friend Tionne Watkins and Crystal Jones. The group was called 2nd nature.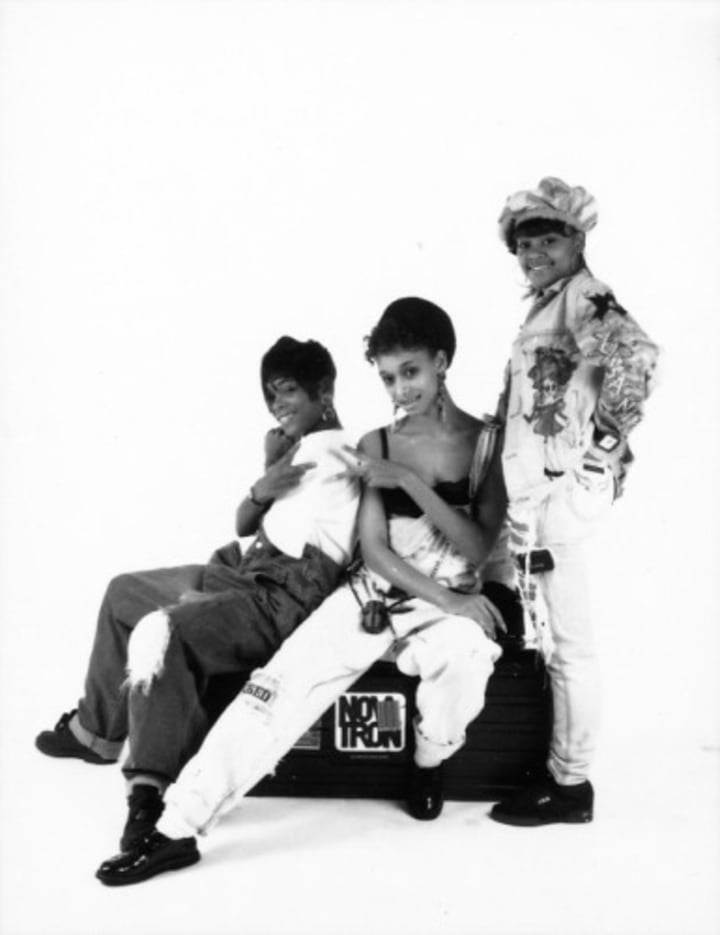 They auditioned for Antonio"L.A" Reid and his wife Perri "Pebbles" Reid which didn't impress them until Pebbles approached Tionne and Lisa gaining interest with them but wants Crystal out of the group. But they needed a new member. Pebbles introduced the newest member of the group Rozanda Thomas, a background dancer to Tionne and Lisa. They settled with Rozanda and formed the group this time with a new group name TLC giving them a acornmyn nicknames: "T-Boz" for Tionne,"Left-Eye" for Lopes, and Thomas became "Chilli." Their first album 'Ooooooohhh… On the TLC Tip' was released in February 1992. The album performed quite well commercially and stood at the 14th position on the US Billboard 200. It sold around six million copies worldwide making the album certified quadruple-platinum.
Tumultuous Relationships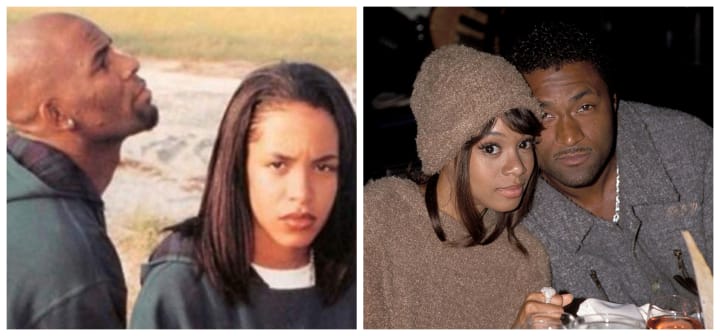 After the success and release of Aaliyah's debut album, things between Aaliyah and R. Kelly started to develop. Now I'm not saying their relationship could be true,but who knows this all alleged. Aaliyah and R. Kelly have been keeping relationships under wraps from their families. In 1994 Video soul interview which aired on BET, the "couple" were both dressed in the same outfit like couples do. When asked by if they were couple. Aaliyah denies and calls her R.Kelly, her mentor "her best friend". In Surviving R. Kelly, Jovante Cunningham, background singer recalls a time when she allegedly saw 15 year old Aaliyah and R.Kelly having sex on the tour bus however Aaliyah's family denies and said that they have been everywhere with Aaliyah and have never seen this woman.
Diana's statement posted on Twitter:
"My husband and I were always on tour with [Aaliyah] and at interviews and every place she went throughout her entire career," the statement read. "Whoever this woman is [who is making the allegations], I have never seen her before anywhere on planet earth, until now. It's unfortunate that there are still people trying to protect Robert when they know he has destroyed so many people's lives. I loved Aaliyah and when people watch the documentary, they will see how much I cared for her and how much Robert's actions deeply affected me and so many others."
After the release of the song Age Ain't Nothing But A Number, a marriage certificate emerged stating that R.Kelly and Aaliyah were married. In the certificate, it shows they were married on August 31, 1994 in Illinois and it shows Aaliyah stated her age as 18 even though Aaliyah was actually 15 at the time. The marriage certificate was published and confirmed by Vibe. The secret marriage ceremony was arranged by Robert at a hotel in Chicago. According to 2011 book The Man Behind the Man: Looking From the Inside Out, a former member of Kelly's entourage believed that Aaliyah was "pregnant" with R. Kelly's baby.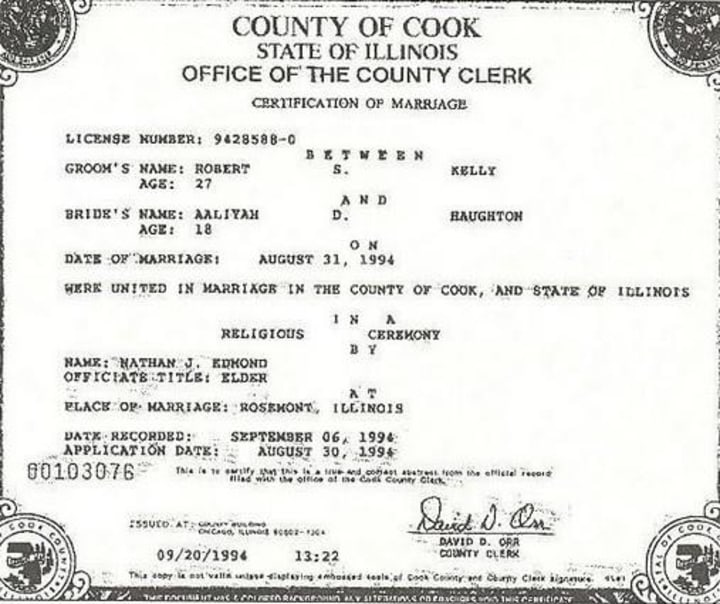 Under pressure from Aaliyah's parents and her music career, the marriage was annulled in 1995. Still, Aaliyah has denied that she was married to R. Kelly.
But things got better for Aaliyah, she started dating Damon Dash. Dash and Aaliyah were reportedly engaged. However, Damon Dash told in interviews that Aaliyah was the "one" and they were in talks of marriage but that didn't happen until August 25, 2001 (Aaliyah's untimely death).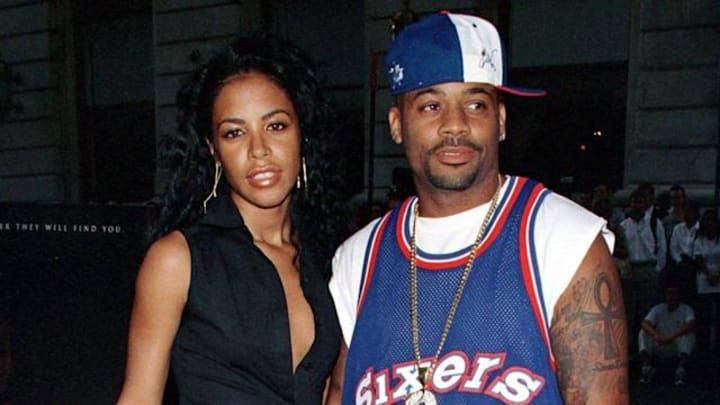 Lisa and NFL Atlanta Falcons wide receiver Andre Rison first met at a club in 1993. According to Lisa, Rison was pretty much following her. They started to hang out and later started dating. Things got serious between Andre and Lisa. Andre invited Lisa to his multi-million dollar mansion. Lisa enters the house and sees Rison's home is empty. She asks why the house is empty.
Andre replied:
Because I've waiting for you.
Lisa eventually moves in with Andre. Throughout Rison and Lopes's relationship, there were ups and downs filled with cheating allegations and domestic disputes. For instance, Lisa went in the room to sees the bed was made. She goes into the closet finds a woman with pink stockings. Lopes was in a state of shock.
The story was mentioned in her documentary.
On June 9,1994 , the couple got into a physical altercation. The fight would later leave Lisa blacked out from the fight. After their fight, Lisa woke up after she had a physical altercation she took a look in the mirror with bruises on her face and went into Andres room to find boxes filled with sneakers. Lisa took all of the sneakers in the bathroom, threw the sneakers in the bathtub, and sets them on fire. She stood and watch the fire grew from the bathtub to the windows until she got out of there. After Rison's house fire dissolved, Lisa turned herself in to the feds and was later charged with first degree arson. Lisa said it was an accident wasn't meant to burn the house down but to burn the shoes.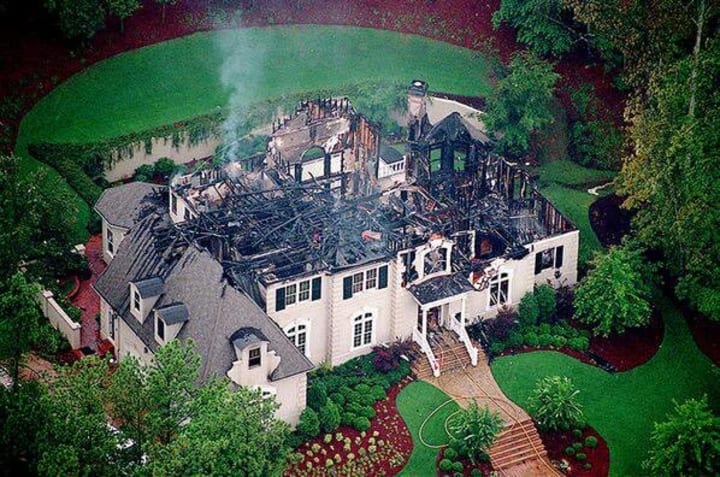 Even though Lopes lit Rison's mansion home to the ground, The two remained together until 2001.
TLC's Bankrupties
After all the Rison house fire, it got better for Lisa and her group TLC. CrazySexyCool was released on November 15, 1994. CrazySexyCool hit number received positive reviews from music critics and fans of TLC. Their singles "Creep" "Red Light Special","Waterfalls", and "Diggin' on You" have reached the top Billboard making the album 12-times certified platinum.
Fun fact: Lisa's rap was inspired by this rainbow she saw on the way after she left the halfway house.
Even though they were at the midst of their success, the group wasn't making any money. At the 1996 38th Grammy Awards, after they received their Grammys for their album CrazySexyCool, TLC announced at the conference that they are broke.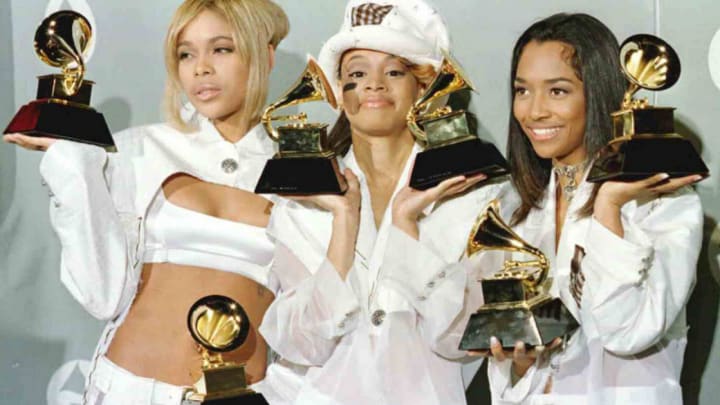 Chili was the one who got on the mic to tell everyone that the group is broke. The news have stunned the whole media. The group owed $3.5 million some due to Lopes's insurance from the house and Tionne's medical bills from her sickle cell diagnosis.
The group had to sue LaFace/Arista records, and their production company, Pebbitone. The group was forbidden from speaking about the terms of the suit for ten years. After it was settled, Laface had to pay TLC back and later they were released from Pebbitone to find new management and new record label.
New Aaliyah
After her "marriage" was annulled, Aaliyah left Jive and signed to Atlantic Records. Aaliyah started working with rapper, songwriter, and producer Timbaland and rapper songwriter Missy Elliott. While working with them, she befriended them and developed a close bond with both Missy and Timbaland.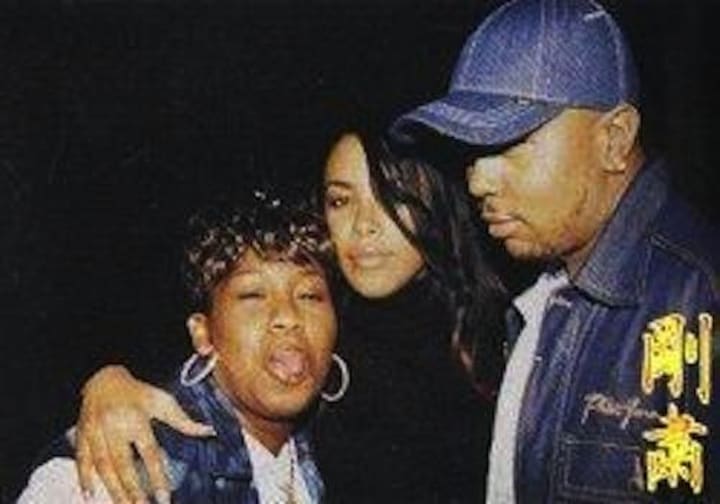 Aaliyah's second album One in a Million was released on August 27, 1996.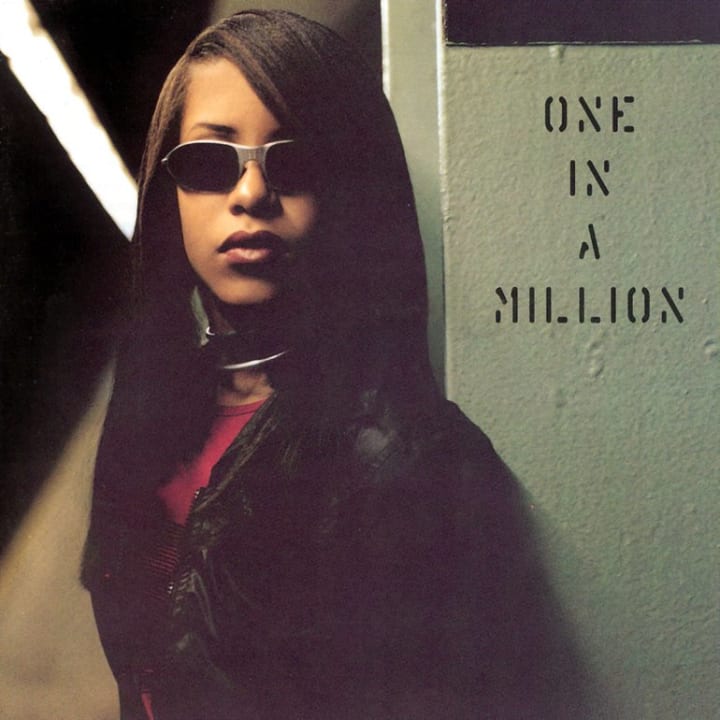 The album sold more two million copies making it certified Gold. In the midst of her second album, Aaliyah changed her tomboy-ish style with a sexy twist making her an iconic sex symbol. After her second album, she worked on two singles for two film soundtracks "Journey to the Past" for Anastasia (1997) and "Are you that somebody?" for Dr. Dolittle (1998). Both of those soundtracks garner Grammy, Oscar, and Golden Globes nominations.
Aaliyah got a chance to perform the song "Journey to the Past" (which was nominated for an Oscar for Best Original Song) becoming the youngest performer at the Oscars.
Other than singing, Aaliyah maintained acting career. She guest starred on New York Undercover playing as herself. She later got a chance to star in her first movie, Romeo Must Die alongside martial artist actor Jet Li and rapper DMX. In the film, she played the role as Trish.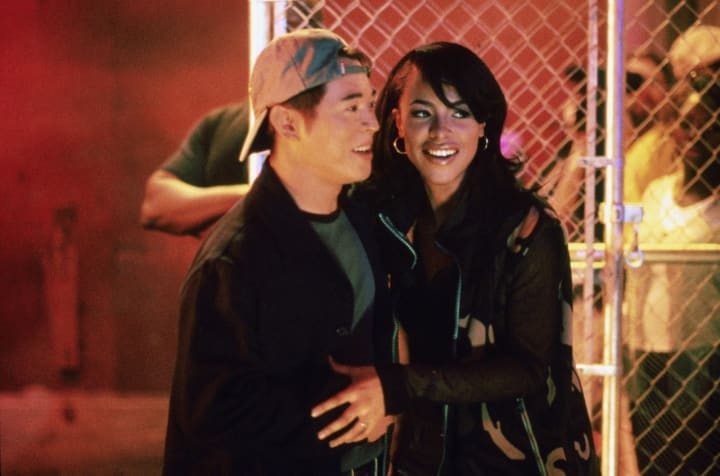 While she was on her debut film, Aaliyah continued to release music tracks this time for the film's soundtrack. Her song "Try Again" topped the Billboard 100 making it number one in the charts.
Fanmail, Tour, & Lisa's solo projects
Lisa have tried to get out of the girl group. She did an interview with Entertainment Weekly challenging her bandmates T-Boz and Chili which made fans to believe there is a "feud" going on with TLC and a possible breakup. Things were heated between the ladies for some time, but eventually the ladies later seemed to work things out.
TLC's third album Fanmail which is inspired by TLC fans sending the group fanmail to TLC was released on February 23, 1999. The album was number one on the Billboard charts and won three Grammys.
They would later embark on a Fanmail Tour with opening acts Ricky J, Jodie Resther, Destiny's Child, K-Ci & JoJo, Ideal, Christina Aguilera, etc. The FanMail Tour became the highest-grossing tour by a girl group, as it grossed over $72.8 million (It was the final tour with all three members together). Just when they were about to embark on an extended tour, Lisa backed out to focus on her projects. While working with TLC, Lopes had a brief rap solo project featuring in other artists tracks like NSYNC, Donell Jones, Melanie C. She continued on and started how her own label and created Left Eye Productions to discover new talent for her label. Lisa mentored a girl group trio Blaque and formed a girl group Egypt. Her debut album Supernova was supposed to be released on August 14, 2001, which is the date of Lisa's fathers birthday but the album was pushed back then later cancelled due to poor sales overseas. It was a disappointment for Lisa. However, her single "The Block Party" was released making it the top 20 in the UK but didn't perform well in the US.
August 25, 2001
On August 21, 2001 (five days before Aaliyah's death), Aaliyah made an appearance on BET's 106 and Park. She announced that she will be shooting her music video for her single "Rock the Boat".
The day before August 25, Aaliyah was in the Bahamas shooting for her music video. The music video was directed by Hype Williams and the choreography was choreographed by Fatima Robinson.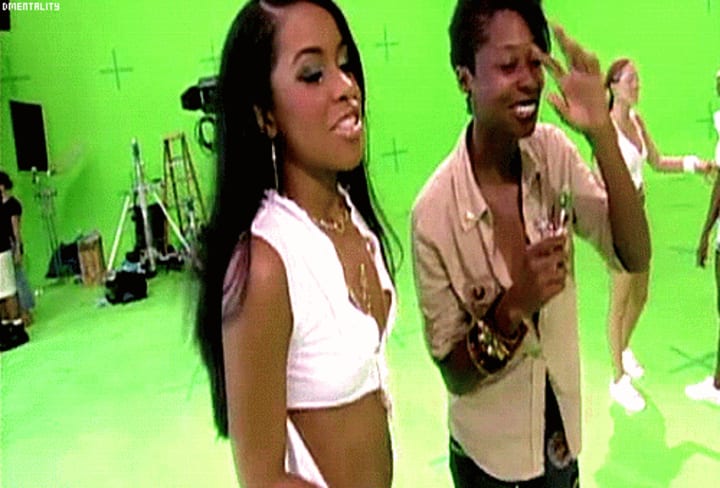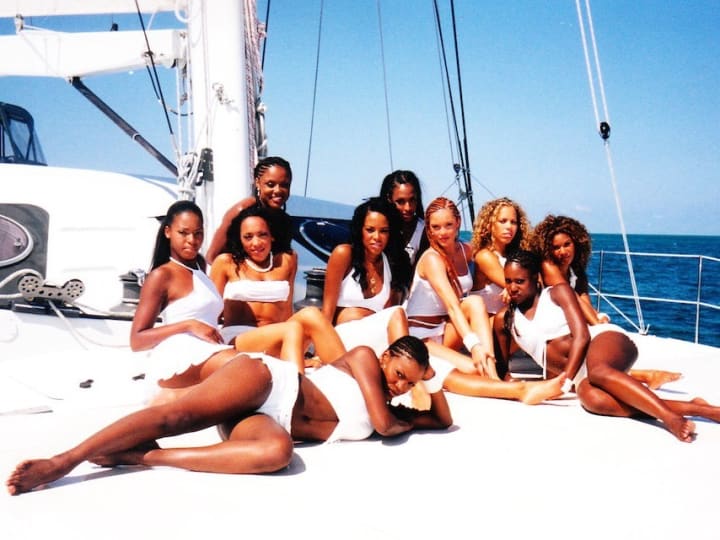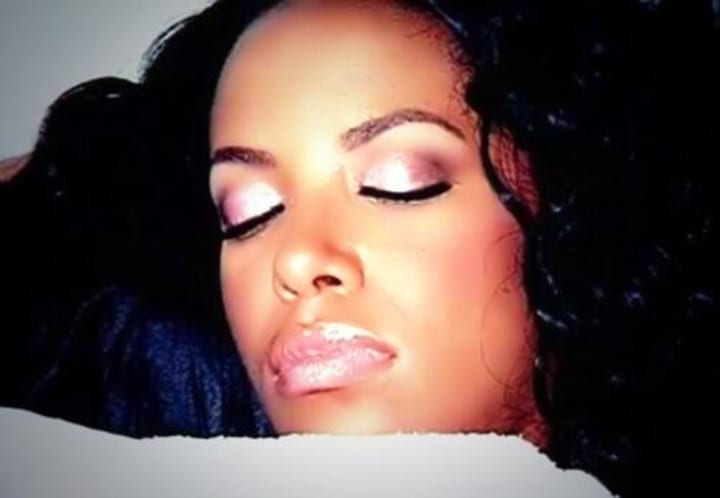 On August 25, 2001, the music video was completed. Aaliyah and her crew were ready to leave the Bahamas heading home. Among the eight of others were Scott Gallin, 41; Keith Wallace, 49, of Los Angeles; Douglas Kratz, 28, a representative for Virgin Records, and makeup artist Eric Foreman, 29, both of Hollywood, Calif.; Gina Smith, 29, also of Hollywood; Anthony Dodd, 34, of Los Angeles; and Christopher Maldonado, 32.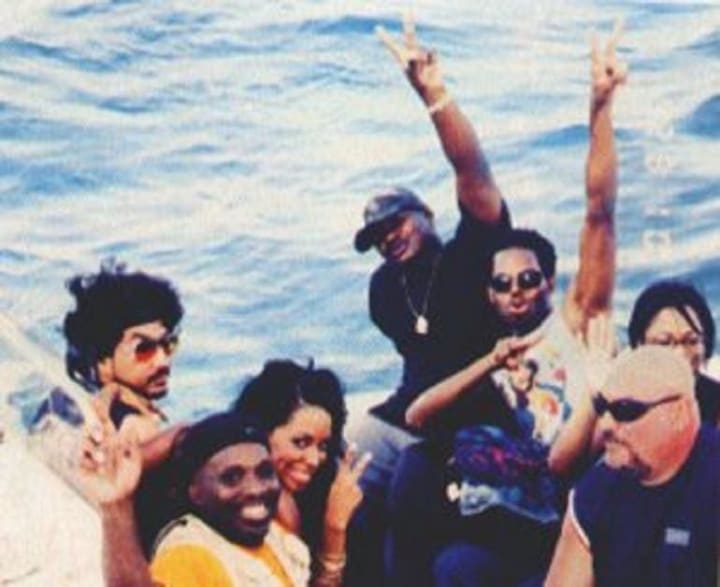 Aaliyah and eight were boarding the plane. According to charter pilot, he overheard the pilot was complaining that there was too much weight on the plane and they had to limit everything off the plane. The plane crashed in the Bahamas area killing Aaliyah and nine others. Aaliyah died instantly in crash. Aaliyah was 22.
April 25, 2002
Lisa and her crew were in Hondraus filming the final touches to her documentary, Lopez chose the red Mitsubishi Montero SUV. Lisa was in the driver's side driving, her sister Reign her brother Ronald Jr. and two producers were in the vehicle with her. While Lisa was driving through the highway, a truck approached from the other lane, forcing her to veer sharply to the left, striking two trees and then flipping over several times. Members of the R&B group Egypt were critcally injuried. Lisa didn't make it. Lisa died from her head trauma. Lisa was 30.
Legacies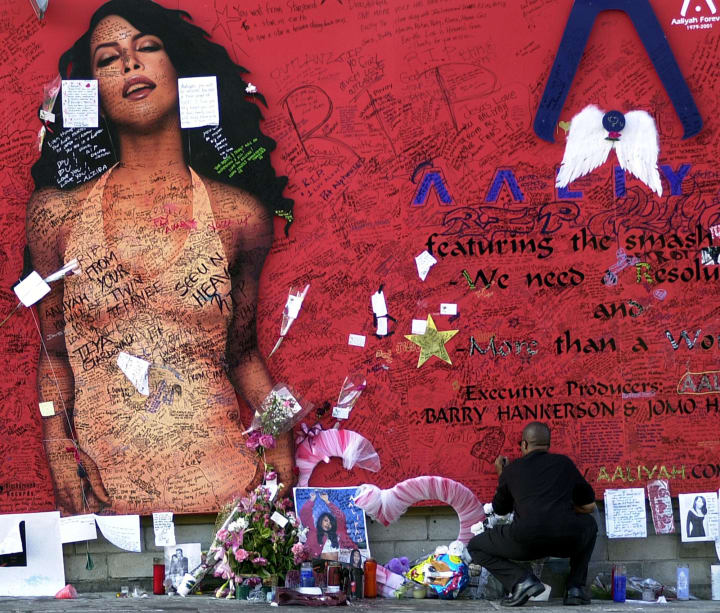 It hasn't been easy since losing Aaliyah and Left Eye. When I heard about Aaliyah's passing, I was at my aunts house which is where heard the shocking news about her. With Lisa Lopes, I was crushed even more for TLC. (Both of their deaths were shocking and devastating.)
Though those two women are no longer with us they left behind a living legacy. Aaliyah's self-titled album was released on July 7, 2001. Her album received highly positive reviews from music critics and Aaliyah fans and made it's way to number one on the Billboard charts. Her music video Rock the Boat was released months after her death. The music video premiered on BET Access Granted on October 9, 2001. Aaliyah's second and final film Queen of the Damned was released on February 22, 2002.
Though it received negative reviews from critics, it gained a cult following from movie fans and Aaliyah fans.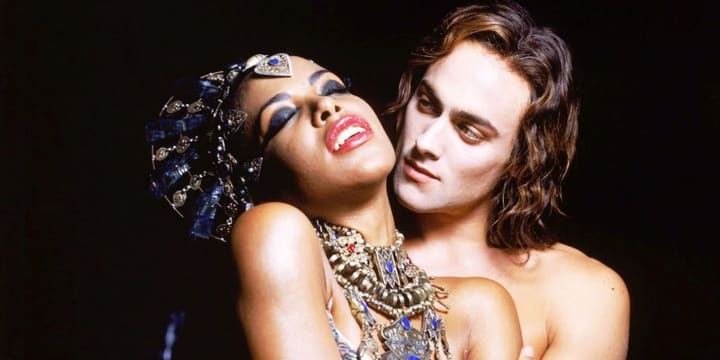 Aaliyah was supposed to play in two films: The Matrix Reloaded playing the role as Zee and the film remake Sparkle alongside Whitney Houston unfortunately it was on hold until 2012 her role was replaced by Jordin Sparks.
Aaliyah's life has been adapted in a Lifetime biopic Aaliyah: The Princess of R&B (2014).
Fun Fact: Before she was an Emmy winner, Zendaya, who was 18 at the time, was originally cast for the role as Aaliyah but later dropped out of the film. Her reason was that the film wasn't handled delicately.
She was later replaced by Alexandra Shipp.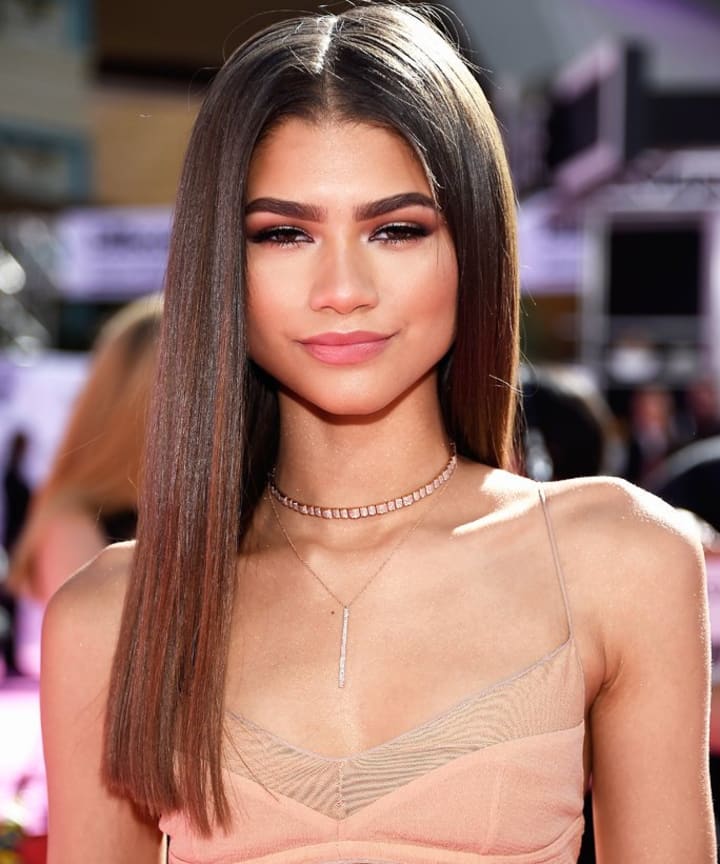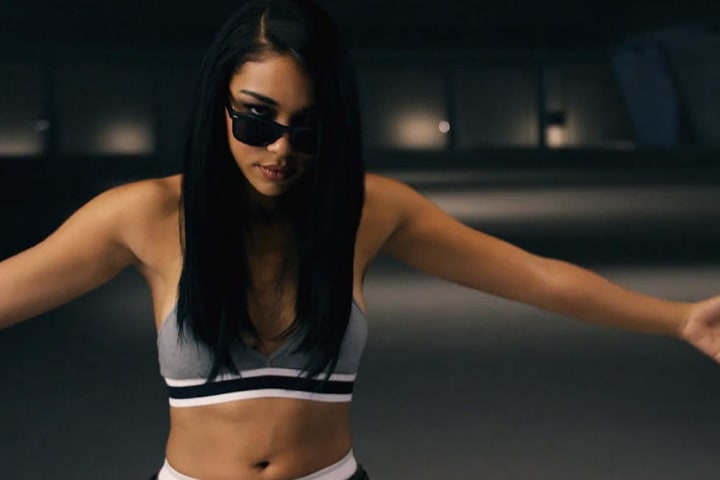 Even though the television film received negative reviews from critics and Aaliyah fans alike. (if I were you, don't watch it at all ever!!!!)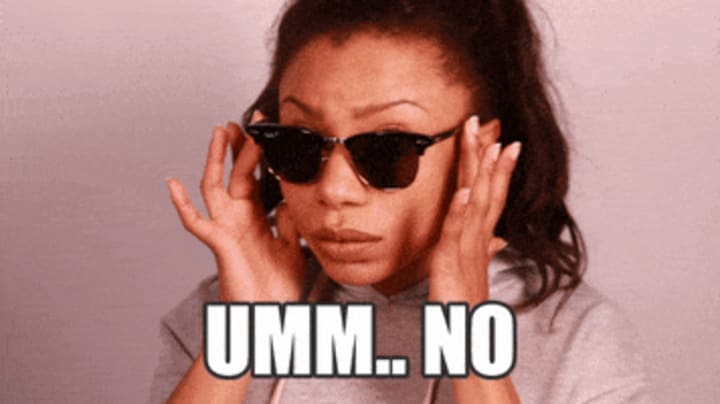 Hopefully, Aaliyah's family and her estate would redo the biopic this time the right way. As for Lisa, Before her untimely death, Lisa agreed to work with TLC on another album before she started working on her solo album. TLC's album with Lisa Lopez, 3D was released on October 10, 2002 four months after Lisa death.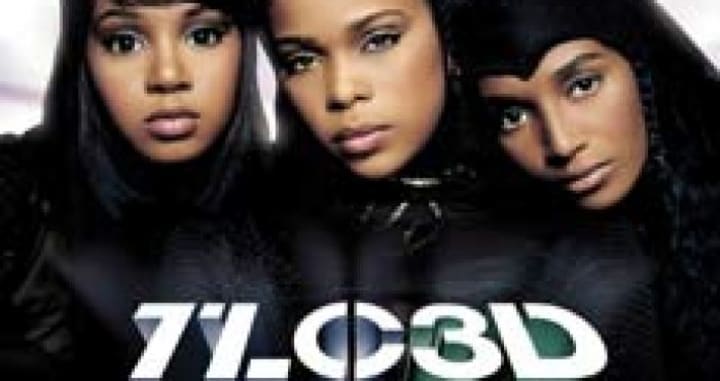 In the music video "Girl Talk", the video does a tribute to honor Left Eye and ended with an animation dedicating to the late member.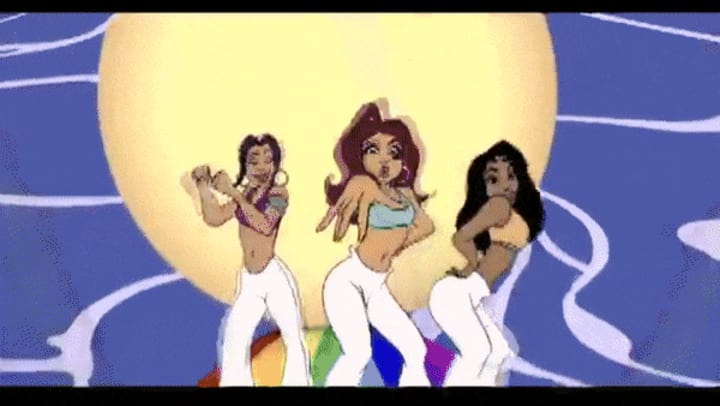 Vh1 made a television biopic starring Drew Sidora as T-boz, Natia"Lil Mama" as Left Eye and Keke Palmer as Chili with Tionne Watkins and Rozanda Thomas as executive producers for the film.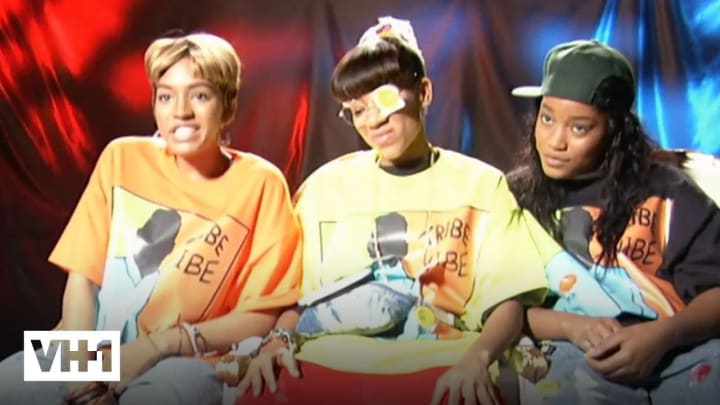 However, Lisa's family were upset that they weren't involved in the film however they did praised Lil Mama's performance portrayal as Lisa. On May 27, 2020, which would have been Lisa Lopez 50th birthday, Lisa's headstone was remodeled and Lopes's family were there to unveil the new headstone.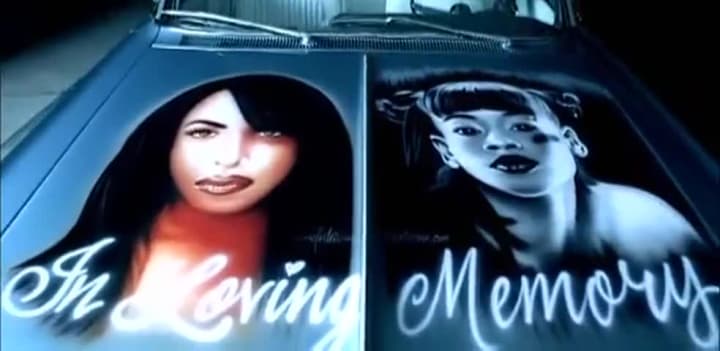 Aaliyah and Lisa Legacies will live on forever and ever!!!!
Source
https://en.wikipedia.org/wiki/Aaliyah
https://www.biography.com/musician/aaliyah
https://heavy.com/entertainment/2017/07/r-kelly-aaliyah-relationship-were-they-married-underage-annulment-music/
https://www.usatoday.com/story/entertainment/celebrities/2019/12/18/r-kelly-arraigned-bribery-charges-marriage-aaliyah-15/4410921002/
https://www.npr.org/2019/12/05/785356513/r-kelly-bribed-official-to-marry-15-year-old-aaliyah-government-alleges
Black Feminity TV
https://edition.cnn.com/2001/WORLD/americas/08/30/aaliyah.crash/
https://www.southjersey.com/article/4162/Plane-Crash-Kills-Aaliyah--8-Others-Including-One-Man-From-NJ#:~:text=Police%20identified%20the%20other%20passengers,%3B%20and%20Christopher%20Maldonado%2C%2032%2C
http://www.mtv.com/news/1453611/lisa-left-eye-lopes-killed-in-car-accident/
https://www.cnn.com/2002/SHOWBIZ/Music/04/26/obit.lopes/index.html
https://www.cheatsheet.com/entertainment/tlcs-crazysexycool-25-years-later-how-the-group-sold-10-million-record-and-went-broke.html/
celebrities
Hello, My name is Gladys W. Muturi. I am an Actress, Writer, Filmmaker, Producer, and Mother of 1. I write for a living and act for my life.
Instagram: @gladys_muturi95
Twitter: @gladys_muturi
Facebook: facebook.com/gladystheactress
Receive stories by Gladys W. Muturi in

your feed