A-Z of My Favorite Songs Pt. 2
My favorite songs for each letter of the alphabet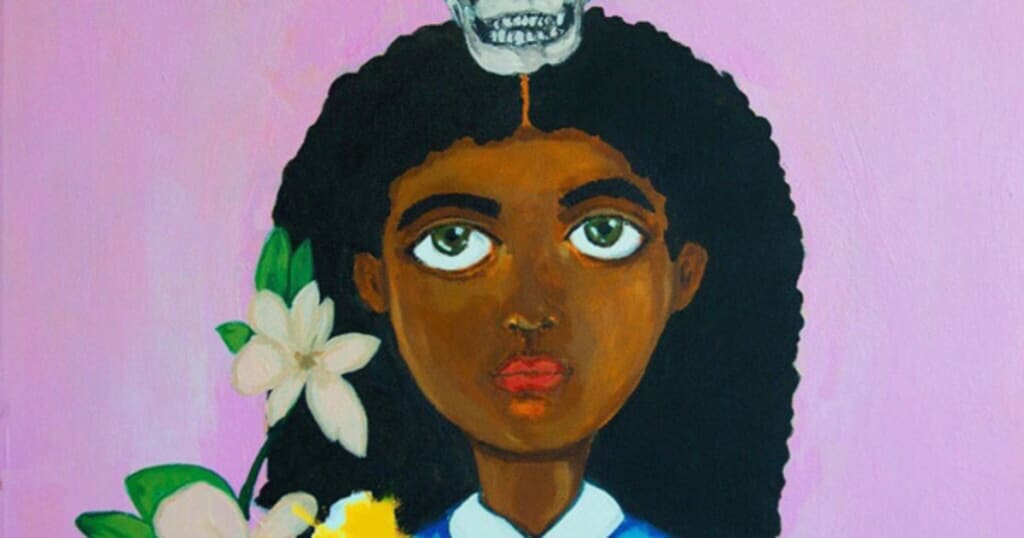 This is the second part to my favorite songs for each letter of the alphabet.
N- "No Reply"
"No Reply" is by R&B artist Mahalia. The song is sad, but it sounds so beautiful. I love Mahalia and she makes amazing songs and music videos. I love this song, but my favorite song by Mahalia is "I Wished I Missed My Ex," which she explained on Genius Verified. One thing I love about Mahalia is her accent, she has just an amazing voice. I really wished she could come back to Genius Verified and explain this song, even though I pretty much get the meaning. I really hope this song is on her upcoming album, which is coming this September.
O- "Off Da Zoinkys"
"Off Da Zoinkys" by J.I.D. is an amazing song that takes on the topic of drug abuse. The use of the "I'm So Grateful," sample is amazing, and I love that this song is about the stigma of drug abuse, sort of like J.I.D.'s label owner and collaborator J. Cole's "KOD." I've probably said this a million of times, but J.I.D. is spectacular with words, and this is one of my favorite songs by him.
P- "Price Tag"
"Price Tag" is by Jesse J featuring rapper B.O.B., and every time I listen to this song ,I wish Jesse J would release an album of songs exactly like this. The song also makes me want B.O.B. to hop in the studio and jump on every R&B song, because I could use one of his verses right now. Although this song was released in 2011, the song especially applies to today, maybe even more. As our generation becomes obsessed with money and having the most expensive music videos, sometimes we need to hear Jesse J tell us it isn't about the money.
Q- "Super Rich Kids"
I seriously don't have a favorite song that starts with a Q, so I thought I would put another S. "Super Rich Kids" by Frank Ocean featuring Earl Sweatshirt is an amazing song, as he touches on the glamorous lifestyle of materialistic teens. Frank Ocean is such a soulful lyricist and I hope to have his level of talent one day. I love his ability to paint pictures along with his gentle melodies.
R- "Regal"
"Regal" is by one of my favorite artist Noname. Like all of her songs, it is beautifully arranged and is the perfect song to listen to when chilling in the summer. Like all of Noname's songs, I can definitely picture a music video for this one. That's the one thing I hope for Noname with her next album is that she makes music videos, but if not, I'm fine picturing my own visuals in my head.
S- "Shadow Man"
I was trying not put the same artist twice, but I couldn't help it because this song is so beautiful. "Shadow Man" is by Noname featuring Saba and Smino. This is there second collaboration next to "Ace," which is another beautiful song. Smino and Saba have also recently collaborated on Dreamville's "Sacrifices." "Shadow Man," is about death, and they use the nightingale to symbolize departed souls. Noname never disappoints with choruses from Adam Ness on "Prayer Song" to Phoelix on "Part of Me," and this one has to be her best one yet. While the song is long, it has such a beautiful meaning making you never want to fast forward.
T- "Tints"
"Tints" is by Anderson .Paak and features Kendrick Lamar. Anderson has this old school vibe that makes me think of Motown, and I love it. This song is so catchy and it is my favorite song off of Anderson's Oxnard album. The video for the song is a whole movie, and I never get tired of watching it. This is the kind of song that you dance to while trying to not fall on your face when roller skating, but it works for laying in your bed too.
U- "I Love You Pt. 1"
I know this song starts with an I, so I'm breaking the rules, but I couldn't find a song I love that starts with a U. "I Love You Pt. 1" is by Panthurr, and the first time I heard this was in an Instagram video. The song is a bit short, and I believe this would be in a movie's love montage or something, It's more of an interlude than song, but I do love it.
V- "Could You Be Loved"
Sorry again, but there are no songs that start with V in my library or brain. "Could You Be Loved" is by Bob Marley and The Wailers (May Bob Marley Rest in Peace). This song is so beautiful and it means a lot to me because I often ask myself, could I be loved? I haven't decided on the answer, but I do know that If pigs fly and I get married, I want this song to play at my wedding.
W- "War"
"War," if you don't know, is by Edwin Starr, and it has to be one of the best songs ever. The song is great for montages and when I hear it I just want to put my fist in the air for some reason. Because it came out so long ago I feel like I've always heard it, but this past year I've been listening to it a lot because it honestly motivates me. I'm actually thinking about putting it in my workout playlist. If you haven't listened to this I recommend you click out of this article and listen to it. P.S. I couldn't find a song for X.
Y- "Yellow"
"Yellow," not by Rich Brain, but by Coldplay is simply my favorite song because it was my parents wedding song. Sure they didn't stay married, but who knows, this song may be the reason I'm alive. Also I recently watched Crazy Rich Asians and the Chinese version of the song is just as beautiful. Whenever this song plays I picture my parents happy and dancing in a ballroom, and I love that memory of them.
Z- "I Need a Dollar"
The end of the alphabet is always the hardest, and I don't have any songs in my library that start with Z. As I did this list, I realized most of my songs start with K-S, which I'll try to change in the future. "I Need a Dollar" is by Aloe Black, and like most of my songs, my dad introduced me to this one. Back when you can only put so many songs on your iPod, my dad used to play this song over and over again, and I never got tired of it. I would always quote this song when asking my dad for money and I know all of the words. I wish people would give Aloe Black more credit in the music industry.