A Secret Message in Prince's 'Alphabet Street' Video
How did I never know this before?
PRINCE ALERT! PRINCE ALERT! INCOMING SECRET PRINCE NEWS!
I've been a Prince fan since I was a kid, so I was VERY excited to learn this news.
After Prince released his now legendary Sign O' The Times album in 1987, he planned to follow it up with the equally legendary TheBlack Album—legendary for very different reasons, as he pulled the record six days before its release, meaning that only a handful of the original promo records made it out there. I have a bootleg copy of TheBlack Album, which if it were original, would be worth tens of thousands of pounds—sadly it's not and I am poor.
Anyway, I digress. In 1988, Prince released the brilliant Lovesexy album. On it there was a hangover from TheBlack Album with 'When 2 R in Love,' a minor hit with "I Wish You Heaven," and then the chart smashing "Alphabet Street."
So, folks, what I've learned this week is that, hidden in the "Alphabet Street" video is a message from Prince which reads: DON'T BUY THE BLACK ALBUM I'M SORRY.
Check it out for yourself at the 27 second mark and look at the picture with Prince in green.
I can't believe I never knew this before after all these years!
Hidden Message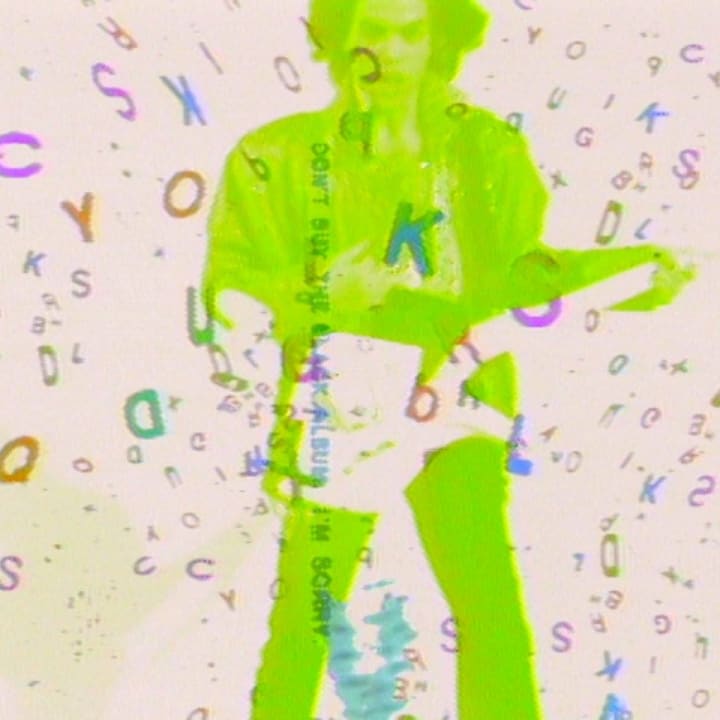 'The Black Album'
I got my hands on a copy of The Black Album in about 1990 from a basement record shop in Manchester's Corn Exchange. It was then, and probably still is, one of the most bootlegged records in the history of music, though the originals are few and far between and as rare as hen's teeth.
Quite a departure from the collection on Sign O' The Times, it sounded in parts both aggressive and dark. It's not difficult to understand why Prince chose to pull its release. When you sit it in between Sign O' The Times and Lovesexy, it stands out like a sore thumb. I still love it, though.
For all the talk around The Black Album, the myths and gossip, and the stories of why Prince pulled its release at the last minute, the album didn't die a complete death in 1987. Rare previews and bootlegs aside, Prince still included some of the songs in his live performances. "Bob George" was played as the penultimate song of every performance of the 1988 Lovesexy tour. Also, in that show were: "When 2 R in Love" (which, to be fair, as I mentioned before, was included on the Lovesexy record) and the up tempo "Superfunkycalifragisexy."
In 1991, after the success of Diamonds and Pearls, Prince signed a reported $100 million deal with Warner Bros. in exchange for six albums—a deal he came to regret and which led to a protracted battle to shake the shackles of the contract. It was around this time that Prince changed his name, stopped doing interviews, and performed with the word "Slave" on his cheek. It was also around this time that Warner looked at releasing The Black Album. They chose not to—apparently in part due to the success of Diamonds and Pearls.
Then, in 1994, out of nowhere, TheBlack Album finally got its official release from Warner Bros. The release was pretty low-key and there weren't any singles from it, but there it was—for a fairly limited period—as bold as brass and available in your run-of-the-mill high street record store. My heart sank when I saw it because, selfishly, I wanted my vinyl version to be exclusive. I needn't have worried. The Black Album didn't stick around for long and has been out of print ever since.
It was available in your run-of-the-mill high street "WRECKA STOW."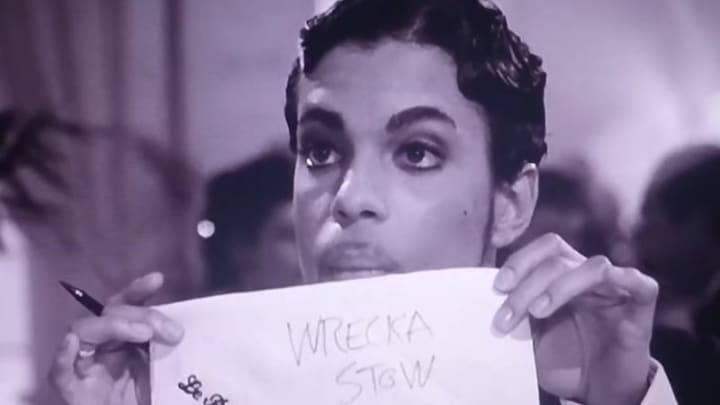 It should also be noted that, whilst Prince still had no love for the album, with his publicist saying at the time that the artist (formerly known as Prince) was still "spiritually against it," he did receive about $1 million.
About the Creator
British writer penning articles, blogs, short stories, plays and novels. Well just the one novel right now...
Seeking representation so, if you're an agent, get in touch. If you're not, then I hope you enjoy what I write anyway.
Reader insights
Be the first to share your insights about this piece.
Add your insights