A Personal Playlist: Music Therapy and COVID19
A collection of songs that have helped my mental and physical health during the COVID19 pandemic. Maybe this will give you some inspiration and things to appreciate during and after the pandemic!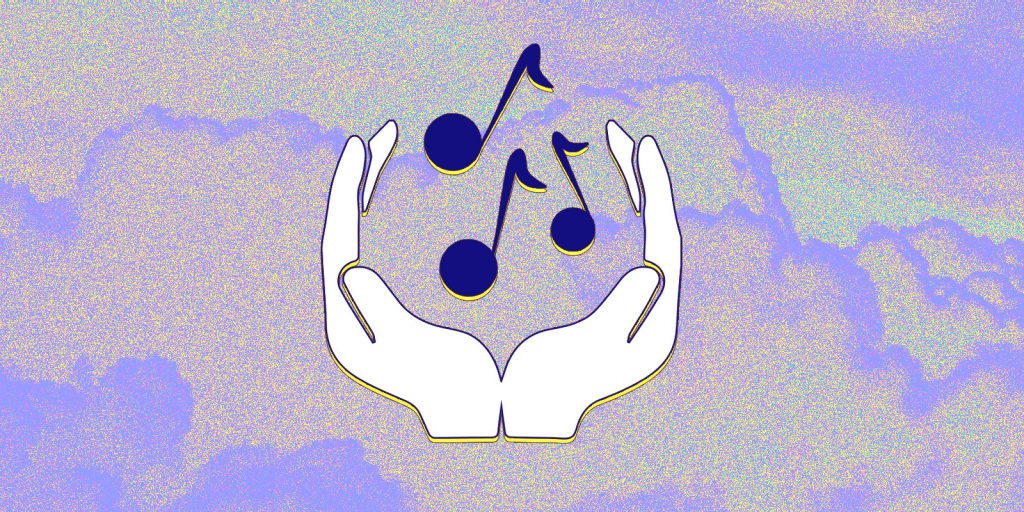 Some Interesting Facts about Music
Who is a music lover? Who regularly uses music to cope with stressful people and situations? Who makes and/or listens to music? If you answer yes to some or all of these questions, this will be a perfect blog for you to read! Many people can never go without a pair of headphones and some songs to get grooving to, and I am definitely one of them! Some people make music for a living, despite their circumstances or public crisises such as the COVID19 pandemic that the whole world is grappling with.
As always, music has helped me get through so many obstacles that I endured throughout my life. Music is my go-to strategy out of all of my leisure-related strategies that I use to self-soothe or decrease my anger, stress or frustration. For those who don't know, I also have Autism and Anxiety, which means music is of great benefit to me. According to studies, music has improved communication skills, social skills, and increased the attention span of neurodiverse children who regularly listen to music, compared to children who don't pursue music or listen to music regularly. Thanks to music, I have come a long way since the beginning of my Autism journey at the age of two.
Music is not just an advantage for kids on the spectrum. Music is also helpful for drivers to reduce their risks of road rage, can help manage insomnia, can diminish anguish in patients who are undergoing medical procedures such as surgery or chemotherapy, and can aid memory in individuals with and without diseases such as Dementia. According to a study of stroke survivors that was conducted, these inidividuals had an increase verbal memory, they experienced less confusion, and their attention span has greatly improved. People with Alzheimers can recall lost memories and maintain some mental capacities that they have temporarily lost.
Humans are born to distinguish between music and noise, as the human brains have pathways for processing carious parts of music such as pitch, melody, rhythm and tempo.
Fast and upbeat music can increase heart rate, breathing and blood pressure, while slower music can have the opposite effects on the human body. Thanks to fast and upbeat music, my health is in good condition and have not experiences any serious ailments over the years. With the regular usage of my iPhone and headphones to listen to fast and upbeat music, I was also able to successfully overcome the stresses and pain of community lockdown and feelings of emptiness.
I have created a personal playlist of all the songs that have helped me overcome COVID19 and lockdown to share with you!
Name of Playlist: Music Therapy and COVID19
1) Soyol Erdene- Huleelt (Expectations), Mongolian Song
I first discovered this song in the winter of 2020, while I was reviewing my notes for one of the classes that I had that week. The mood of the song is very tranquil and it is a perfect study song for me, if I want to improve my attention span or keep calm if I get frustrated while doing schoolwork. Especially for when I have to take notes and review lectures from other classes. Regarding how this song positively affected me during the COVID19 pandemic, I could just experience all the positive emotions like joy, love, hope, and serenity to get me through the first few weeks of lockdown. While I would be doing light housework or relaxing on the sofa, I would give this song the odd listen to make me smile during lonely days, or to reduce my risk of anxiety or anger-induced meltdowns. The instruments in the background were also appealing to me, as certain instruments such as the flute can determine my reactions to a certain song.
2) Genesis- No Reply at All
This is a childhood song that I listen to all the time. During the pandemic, I needed to remember all the good times I had, and this song definitely did the trick! The first time I listened to this song was when I was going for a ride in my Dad's convertible in the summer of 2004. My dad played this song on the radio and I remember dancing to it in the car. This song makes me feel nostalgic and it brings me back to that one summer afternoon that I will remember for the rest of my life.
3) Kasger- Highland
EDM is one of my top favourite music genres. When I need more energy, when I am feeling under the weather or when I am having a rough day or moment, I listen to different kinds of EDM such as the subgenre Drum and Bass. This specific song brings me back to the spring of 2019, when I was waiting for the train to take me back home from Downsview Subway Station. I listened to this song all the time during the spring and summer of 2019, especially when I would be strolling around the local park. When I was in lockdown, I needed something positive to reflect on, so this was the song that gave me an escape from all the chaos and stress I was experiencing occasionally.
4) XS Project- Grozny
During the pandemic, I watched many of Bald and Bankrupt's Russia vlogs, and this song was in one of the videos that him and his girlfriend Alina did in Minsk, Belarus which was one of my favourites! Techno music makes me want to dance, and I frequently put on this song to dance to in the park, my living room at night or in the afternoon while I was doing my household chores. Sometimes I would even imagine myself dancing to this song on the streets, while I am resting in bed for the night. The beat is magnificent and I love the awesome vibe in this song.
5) The Doctors- Let Us Speak (German Song)
As I continued to learn and master German in 2018-2019, I necessitated some songs that I could listen to, so I can improve my vocabulary and pronunciation skills. This was one of the songs that I couldn't stop listening to, after the first time I listened to it after finding it on Venus Angelic's instagram account in the winter of 2019. I would listen to it while doing my housework, while I was out and about in the community, while I was resting in bed and I would put this song onto dance to in my living room. Because of all the memories that this song brings me back to, I would listen to this song over and over again during lockdown, and all I would picture was pre-pandemic and post-pandemic days.
6) Green Day- Give Me Novacaine
As I have explained in a previous music-related blog I created, Green Day is my all-time favourite band. Many of their songs are the ones that I listened to repetitively during my childhood, and nothing has changed since then! During moments when I would feel depressed, angry, sad, anxious, happy, excited, nostalgic and proud, I would often put on this song on my nature walks or when I would be daydreaming in my bedroom at night. This was an ideal song for me to listen to during the pandemic, because it would remind me of my awesome childhood, which makes me smile.
7) Green Day- Missing You
A few months before the pandemic began, I listened to this song while I was shopping around Steeles and Bathurst one wintery afternoon and while I was strolling around Yonge and Major Mackenzie. Every time I needed to remind myself of the good times in my life, I would give this song a listen during my walks or when I would be at home doing housework or daydreaming in my bedroom. The pandemic was very challenging for me, so I needed pre-pandemic music to listen to, so I can boost my mood.
8) Green Day- Stay the Night
This was one of the songs that I listened to during the summer of the pandemic. As I was strolling around Yonge and Major Mackenzie and waiting for the bus stop to take me home from a long walk, I listened to this song repetitively on my iPhone. While I was waiting for the bus in front of the local library, I was dancing to this song because I was bored. This song definitely gives me a positive memory that I made from the summer of 2020 (aka the COVID19 summer).
9) Mount Rushmore- You Better
Out of all the songs I favoured in 2020, this was one of them! On the morning of June 26th (my mom's birthday), I was grooving to this song in my living room, which was a few hours before I went to visit my mom for her birthday! This song enables me to reflect on the positive moments of 2020, because there were many of them that I had! I continue to listen to this song, because it increases my mood and energy while I am outside walking or doing physical activities in my apartment such as housework or home workouts. Most importantly, the beat and the style of music is what I value most about this song.
10) Summer Junkies- Hey Y'all
Similar to the song above, this was another song that I spontaneoudly discovered on the morning of June 26th 2020 and repetitively listened to it a few hours before my mom's COVID-friendly birthday celebration at her apartment. Every time I listen to this song during the day, I always get up and dance as it has such a beat that makes me want to move. At night, I put on my eye gels and imagine myself dancing on the streets, while I wait for a bus!
11) Soyol Erdene- Song of My Happiness (Mongolian Song)
The Song of My Happiness is one of my favourite Mongolian songs from the 70's. In the spring of 2019, I randomly discovered this melodic song as I kept searching for more Mongolian songs from the 60's and 70's on YouTube. I listened to this song for the entire spring of 2019, because I found the melody and the voice of the lead singer very enchanting and eye-catching. Every time I listened to this song, I never felt any negative emotions and always had good thoughts, because this is an upbeat and positive song. During lockdown and for the remainder of the pandemic, I would listen to this song while I am cooking, cleaning and relaxing in the living room and would bring me back to the happy pre-pandemic days that were filled with day trips to Toronto, visits with friends, parties and all the fun activities that I am looking forward to resuming.
12) Bayan Mongol- Birds of Passage (Mongolian Song)
Although this song is a trifle emotional, I was still able to tolerate this song and the emotions that it conveyed such as peace, hope, sadness, nostalgia and alienation. This song was first discovered in January 2020, which was two months before lockdown began. When I needed to experience certain emotions or needed to have some calming music in the background, I would occasionally put on this song for me to listen to with my headphones. During my lockdown walks in the park, I would be able to enjoy listening to this song on SoundCloud. This was also the ideal song for me to play while I was taking a shower, as I can never have a shower without music in the background.
13) Arik Einstein- Mother Earth (Hebrew Song)
This is another childhood song that my dad and I would listen to. Whenever I am stressed out, angry, frustration, despondent, hopeless or have moments where I am experiencing feelings of worthlessness after making a mistake I feel guilty about or fighting with someone, this song has helped me in many ways. Listening to this song while I am out in public, doing household or school tasks, or relaxing at home has always helped me have an easier time getting through the day or week. Specifically about the pandemic, this song has decreased my feelings of desolation and makes me remember all the good times I have had in my childhood. The rhythm and mood in the song is relaxing, and what attracts me most about this song is the flute. I picture a huge lake or the country of Israel, ever time I listen to this song, as this song is called "Mother Earth".
14) The Beatles- Back in the USSR
Another one of the newly discovered songs during the pandemic! As I was watching Bald and Bankrupt's live instagram video on YouTube, this song was played at one point in one of his Vodka Vlogs. Since I have a huge passion for Russia and rock music, this song always brightened up my day. Whether I would be out on a walk, doing chores or relaxing at home, there was never the wrong time to listen to Back in the USSR. This song was also a natural mood and energy booster, which made me both dance and smile at the same time. In addition to the song We Can Work it Out, Back in the USSR is my favourite song by The Beatles.
15) Leonard Carow- Stories
Leonard Carow is one of my favourite German actors, musicians, music video directors and song writer. His experience with acting from the young age of eight and his tremendous ability to create and express blows my mind! Growing up in an arts-based family definitely improved his creative abilities throughout his years, and I am blown away by this song he created! Although this song was first discovered and listened to months before lockdown started, this song was a natural antidepressant for me. The music video itself was very therapeutic to watch, and his deep but magical singing voice definitely added some flavour to this musical piece of art! I would put this song on any time during the day, as long as I was in the right mood to listen to it! Most importantly, it kept motivating me to create more and I always use this as an inspiration tool for my future creations!
Final Thoughts
There are certain songs that I listened to at the beginning and during the Coronavirus pandemic to decrease feelings of alienation, depression, anger and irritability. Some of them were discovered during the pandemic, many of them were discovered before the pandemic, but I listened to them to boost my mood. Some days, I would listen to angry and sad music, to allow myself to feel these negative emotions that I was experiencing from time to time, especially with all of the political tension increasing, and some of the friend issues that I have had to deal with on social media. Many days, I would listen to mainly happy and upbeat music, so I can forget about all of the global stress and actually appreciate the small things in life, such as carefully observing the sound of the flute or boogeying to the sound of the electric organ.
Community lockdown and mandated quarantine gave many people the opportunity to get their creative juices flowing, since there was nothing to do in the community. People couldn't go out to a party or spend a few hours at the shopping mall, which are two of the things that many youngsters enjoy doing with their friends. Music was one of the popular creative activities that people pursued during lockdown and mandated quarantine, to help them get through dark times. Some people listened to music, some people made music, some people did both which is amazing!
Cheers and seize the week!