A Musical History: 1982
A Top Ten (Or More) from 1982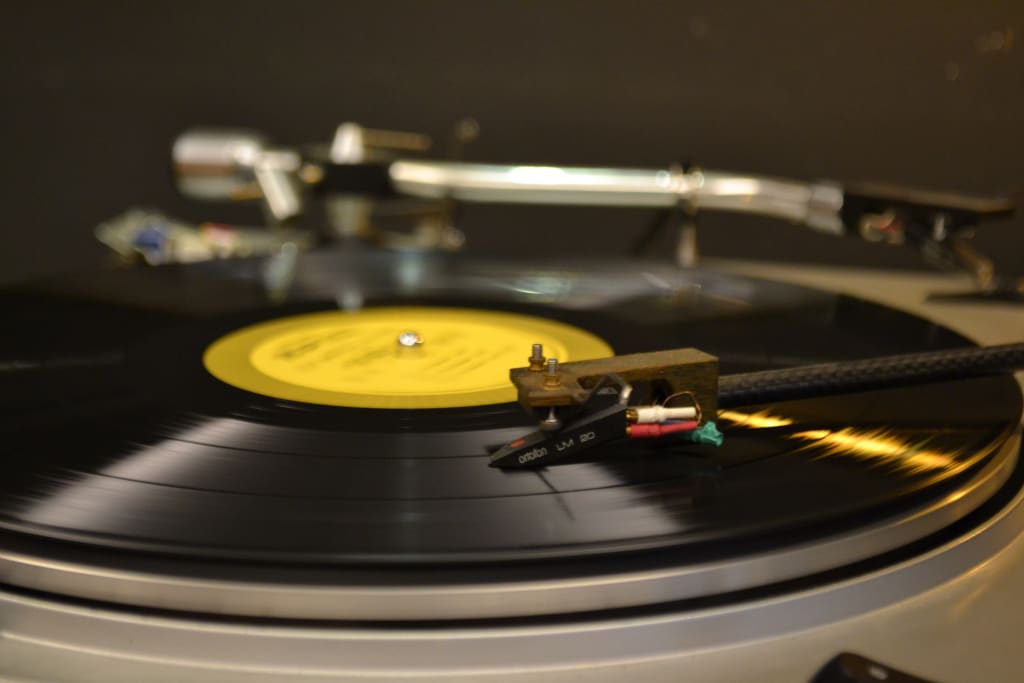 Photo by Wei-Cheng Wu on Unsplash
So, here we are at 1982—a year that I always credit with helping me become me.
I've tried something different this time and for the rest of these posts—I'm giving you some personal background to the year, and listing the tracks and will be posting a Youtube link to the tracks there too.
So, on with the story...
After leaving school in the aftermath of my mums death, failing most of my exams and not knowing what I wanted to do or be, I spent some time working at some jobs like a support role in a school—prepping teaching materials, etc and then moving into a role with the local arts centre where I got to hang shows that included Hockney's, and got exposed to art I'd never seen before.
This kind of informed my next move—I applied to Art School. I didn't have the grades to do the art foundation course I wanted to do, but was offered a chance to do a year on a general first year course, AND also do a qualification alongside this so I could get a portfolio together and obtain the A level I needed to get onto the foundation and go on to do my degree. This first year also gave me a chance to try things like photography, including developing and printing my own images. I also got to try graphics and print making too. These were all new techniques and helped form me style and who I am.
And it was this first year that helped shape me—exposing me to ideas and techniques that opened my eyes, having come from working on my art in my bedroom to suddenly working in a studio full of strangers. Alongside this, these "strangers" listened to the weirdest music. And I loved it!
Electronic music was still going strong, and the Eurythmics appeared on the scene, full of soulful sounds and androgynous looks. But disco was still around in the form of Irene Cara, who's Fame was the tittle track to the gritty film of the same name... which went on to spawn the TV show.
I may have tried to be all arty, but I couldn't forget my pop roots so Micky by Toni Basil struck a chord, as did Wham! B ut i was more and more intrigued by the likes of Tears for Fears, Yazoo and Depeche Mode—quirky and a little arty but with that electronic beat and beautiful lyrics, topped off with a stunning vocal.
There was a tradition in college of having either a radio or tape deck in each room, and each studio had its own rules about what it played. I was lucky enough to be in with a group that played everything from Aztec Camera to Bauhaus, from Haircut 100 to Soft Cell—nothing if not eclectic and am hoping you see from my recommendations, this sums me up!
Enjoy!
Dexy's Midnight Runners With The Emerald Express: "Come On Eileen"
Irene Cara: "Fame"
Culture Club: "Do You Really Want To Hurt Me?"
Kraftwerk: "The Model / Computer Love"
The Human: "League Don't You Want Me"
Toni Basil: "Mickey"
Yazoo: "Only You"
Tears For Fears: "Mad World"
Haircut 100: "Love Plus One"
The Kids From 'Fame': "Starmaker"
ABC: "The Look Of Love"
Wham!: "Young Guns (Go For It)"
Pigbag: "Papa's Got A Brand New Pigbag"
Fun Boy Three & Bananarama: "It Ain't What You Do It's The Way That You Do It"
Blancmange: "Living On The Ceiling"
Soft Cell: "Say Hello Wave Goodbye"
Depeche Mode: "See You"
Bow Wow Wow: "Go Wild In The Country"
Find the entire list (and the others) here: