A moment with UK Hip Hop artist illEgo
illEgo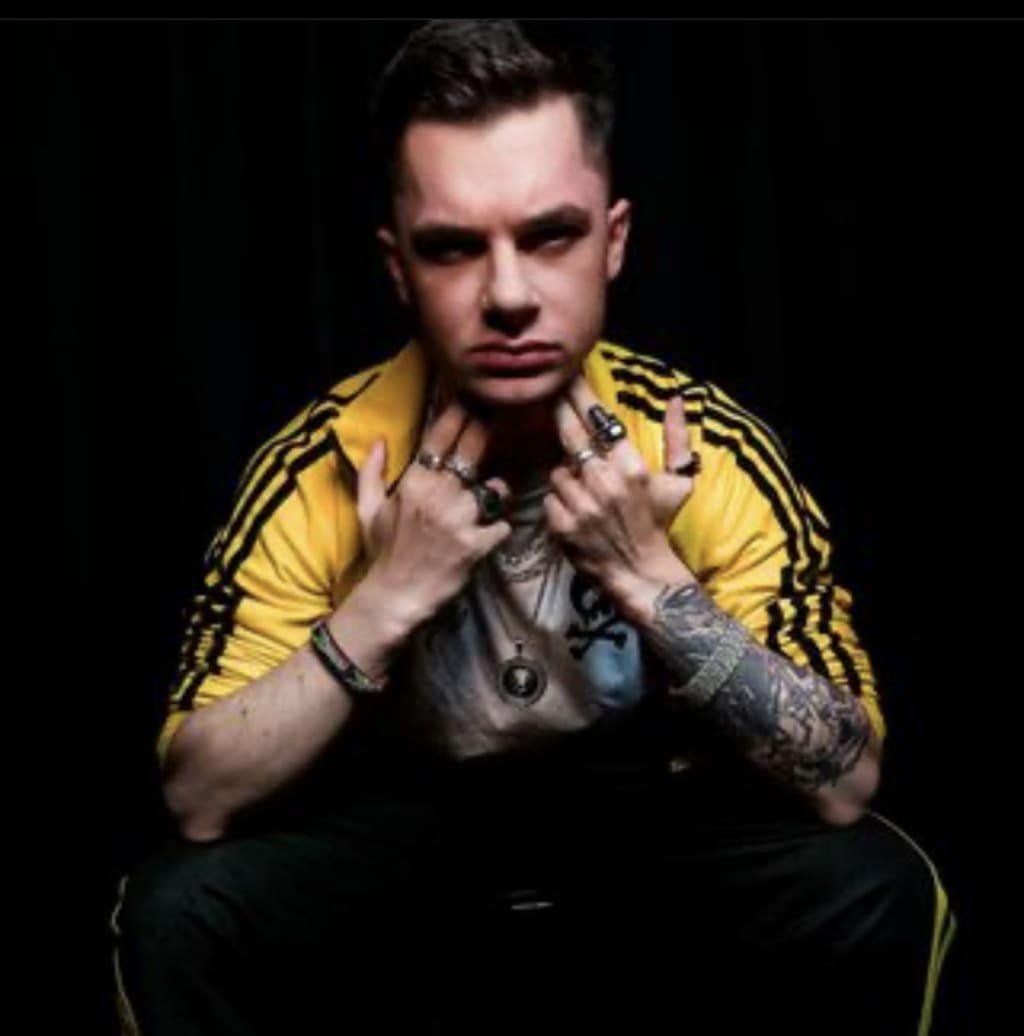 What's your name, artist name and where are you from?
My real name I go by is Jezza or Jay, which is short for Jeremy.
I go by the stage name 'illEgo' and i'm from Brighton, UK.
What makes you different as a person and as an artist?
I always find this sort of question interesting, what is defined as different in today's society? Is it the outward uniqueness that people praise, or is it the inward outcast that people ridicule? Being different can be a multitude of things but it doesn't mean you're immediately great or an outcast so to speak. However different is scaled, being different is great and I put myself in the 'weird' category of 'different' and I'm proud of the things that make me different. I guess I've never met someone as honest and emotionally open as I am. Which correlates to what makes me different as an artist, i'd like to think i bring a deeper emotion into my artistry and i'm certainly not conforming with the mainstream of what's hot right now - despite my appreciation for some of the artistry in the mainstream, i want to be my own person, my own artist with my own message.
I think that's what makes me different. Afterall, I'm a new artist on a bit of a rise, I've got a long... LONG way to go and I know I have a lot of things I want to express in a lot of different ways so I hope I can bring something different and fresh to the scene.
What do you want to accomplish in life?
I wish i knew the answer to this 5 years ago, or even 10 years ago. I think this is something I really have only just figured out in the past year of my life whilst starting this musical journey. Obviously there's the standard, I would love to accomplish my goals in music and really get heard. I'm not doing it for the money or fame though, but it would be great if i could accomplish a few feats as an artist, that would make me feel somewhat achieved. Additionally, i'd love to have changed some lives, helped people along the way, whether that be directly or through my music.
There'a a lot within music I want to accomplish and to be honest the core reason for it all is for the sake of my mental health as much as it is for anyone that listens to my music and relates to it the same way I used music to help me through my darker times. However, ultimately I do just want to find happiness. I don't care what I accomplish, as long as I can live comfortably, pay rent with my music, hell maybe one day meet someone and start a family. So yeah i think in conclusion that would be what i want to accomplish in life, fulfil myself musically.
After all, that's why i mentioned i wish i knew this a while ago because my only regret right now is not starting this musical journey sooner in life, but everything happens for a reason right? I just gotta work extra hard to achieve it now.
Where do you see yourself in 5 years?
Hmm. Well if i were thinking about it objectively, i'm currently studying a songwriting degree at BIMM Brighton, which lasts 3 years, so 2 years after that i'd really like to see myself with more of a foothold within the hip hop scene in the UK, i would like to be playing shows consistently and at least be on a progressive path towards my future in the music industry. I mean most of my favourite artists have been grinding for 10 years to just get where they are now let alone get hugely famous so i'm prepared for the long haul, so at the 5 year mark i'd maybe like to see myself at the halfway point towards achieving what it is i've set out to achieve and that's become an established artist. So performing shows, recording songs, EP's and maybe have completed another few albums by then and seen a small bit more success towards my music and being heard.
What do you bring to the music world?
I guess this kind of expands on my previous answers to be honest, i'd like to think i bring a unique sound that is heavily centred on the thoughts and process of that it is like to suffer with mental health and raise awareness to it. Having suffered a lot most my life now music has always been a safe place for me whether i'm performing, recording or listening to it. I know it's more widely accepted nowadays but I'd like to think I can offer another perspective from the side of suffering, being open and direct about some of the things I hear and go through regularly. Additionally, illEgo has a few persona's that I write in and within that I want to also portray my technical ability with my rhyme schemes ect. I'd like to be a fresh sound in the music industry, which is very hard to achieve but I think especially within the UK there's a lot of very similar music - which is all good in its own way obviously, I just want to have my own sound and message to deliver.
I'd like that sound to be technical, I want to try to bring back lyrical rapping a bit with a boom bap style with raw emotions through and through.
Of course, there's still going to be a few bangers in the mix.
What legacy do you want to leave behind?
Bluntly, a strong one. I dream of cementing a legacy into Hip Hop in one way or another, in a dream world and my ideal one obviously i would like to really be a name within the rap game but realistically speaking that is my dream goal, if i were to scale it down then once again, expanding on previous answers part of my legacy would be becoming a voice for the voiceless. A beacon to guide the army of lost souls out there towards hope and freedom. I want my music and message to be the same that my favourite artists have been for me, the same comfort or anger release that music has been for me. Additionally, I'd like to prove that no matter how much you have suffered or do suffer with mental illness, that you can still achieve what you set your mind too & that it isn't impossible. And that actually, someone like me - a nobody from where can actually become a somebody from somewhere.
I'd like to show that whatever your struggle, you can get through it. That's my legacy I think. That as well as being an established artist and respected lyricist/songwriter.
I hope everyone checks me out and drops a follow on socials, keep an eye out for my album release coming real soon in the next few months & enjoy the singles i have released and will continue to release up until then!
Thankyou for reaching out to me, these questions have actually been rather insightful for me to answer.
Instagram:
https://www.instagram.com/illego_official/
Spotify: https://open.spotify.com/artist/0knpCigV1n9RAfvmsvRsdk?si=CHS26yUYTRqDGVNM-L9jeg|
Apple Music: https://music.apple.com/gb/artist/ill-ego/1458396171
YouTube: https://www.youtube.com/channel/UCmS1ocS53d7IEjwCzqqXwPg
LinkTree: https://linktr.ee/illEgo
celebrities
About the author
Jason James is an American journalist Andrew writer from Miami, Florida that specializes in covering the entertainment industry.
Reader insights
Be the first to share your insights about this piece.
Add your insights