A Holly Jolly Workout
Bring some holiday joy into your exercise routine!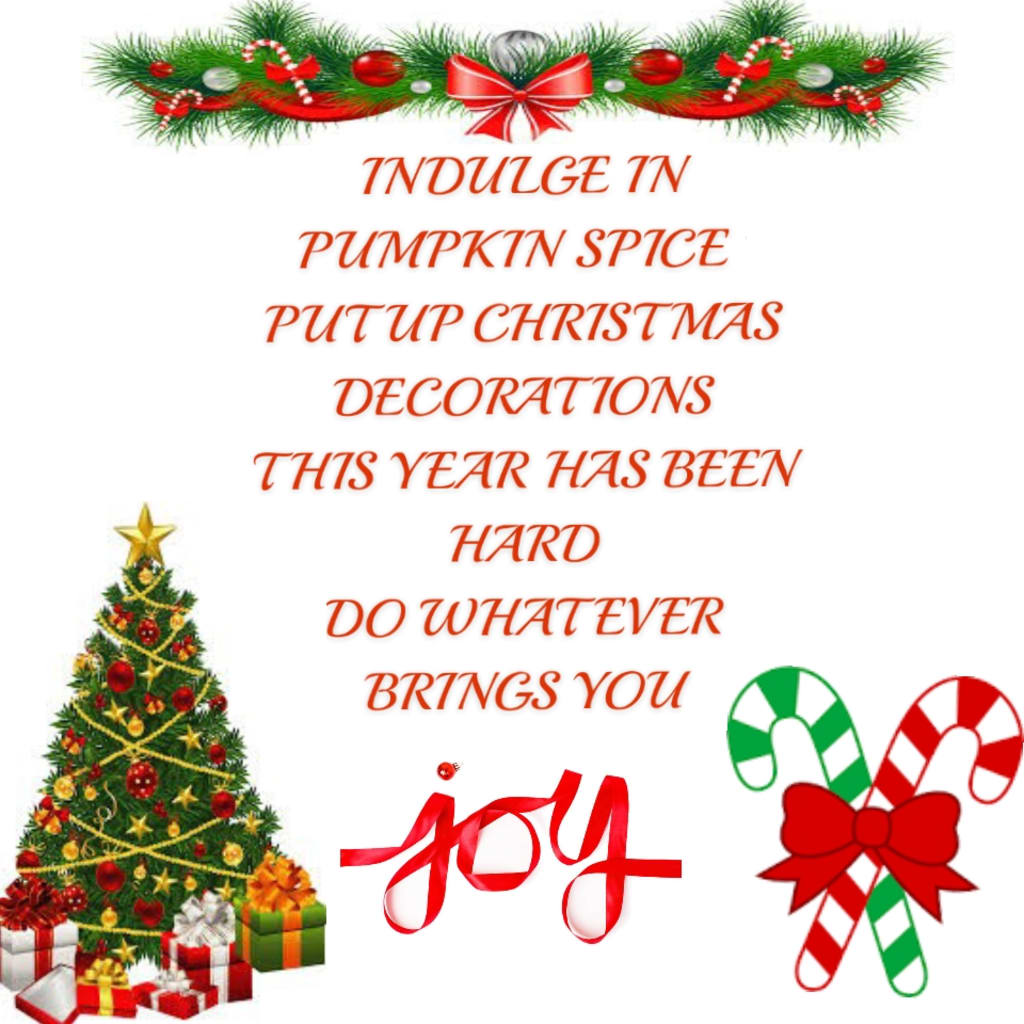 Image by author
When the news sucks
When the fear looms
When I'm feeling sad
I simply remember my favorite tunes
And then I don't feel so bad
This year has been largely bereft of joy. Many people, including several of my friends and family, waited scarcely a minute after the clock struck midnight on Halloween night to start getting into the holiday season. Trees were trimmed, stockings were hung, and cookies were decorated as Santas, reindeer, elves, and snowmen. People seeking holiday happiness in isolation, quarantine, or just plain boredom, have been watching their favorite Christmas movies and playing their favorite festive songs.
I am no exception. (I even received my first Christmas card of the season today!)
Having an insatiable craving for pumpkin spice, I knew I needed to rejuvenate what had become my stale-as-last-year's-fruitcake exercise routine with some joyful holiday music. I tried it for the first time today, and it was so much fun!
Below is a list of my festive, fast-paced favorites that get my heart pumping and keep me from gaining holiday weight, while still enjoying the pumpkin pie (and cheesecake) I love — in moderation, of course.
Whether I'm in the mood for jogging, speed-walking, or just dancing in silly holiday socks with cats wearing Santa hats on them, the songs on my seasonal playlist get my stockinged feet moving to a jingling beat!
Linus and Lucy — Vince Guaraldi Trio
I warm up to this classic piano tune from A Charlie Brown Christmas that reminds me of a simpler time, when kids had fun little dance parties with one kid playing his toy piano and another kid's dog playing the guitar — okay, scratch that last part. But the rest is true. This fun tune with a snappy beat makes me want to dance like the Peanuts characters and give a scrawny, little, dying tree some love.
You Make It Feel Like Christmas — Gwen Stefani and Blake Shelton
Out of all the songs on this playlist, this is the one that most makes me wish I had a non-imaginary dance partner. But I'm looking forward to having a real one next year when hopefully it will be safe for people to party together in person!
Time to pick up the pace:
Like It's Christmas — Jonas Brothers
This peppy tune really puts a bounce in my step!
No matter the reason, no matter the season
My heart will keep beating, you better believe
Under the Mistletoe — Kelly Clarkson and Brett Eldredge
Christmas Eve — Kelly Clarkson
Two of the five Kelly Clarkson songs on this list. She has a gift for sparking holiday joy through song! Joy brings energy!
All I Want for Christmas is You — Mariah Carey
Who doesn't have this classic pop hit on their Christmas playlist? Both the original and the remix make me want to dance like no one's watching.
Jingle Bells — Gwen Stefani
Oh, what fun it is to laugh and sing — and move to — this sleighing song! This recent version of the classic carol retains an old-timey style and is sleigh-loads of fun at the same time!
I Wish It Could Be Christmas Everyday — All Star United
This song has been recorded by many different artists. All Star United's version is my favorite. I also like Kylie Minogue's version. Both put a great big smile on my face!
Candy Cane Lane — Sia
This sugary-sweet song makes me imagine I'm moving down a street lined with candy canes of many bright, beautiful colors. What's not to like about that? But instead of eating too many candy canes, I'm happy to dance among them!
We can dance, we can prance
There's no can'ts
Cause here everything is possible
Increase the intensity:
O Come All Ye Faithful — Flight 180
Who says that old Christmas hymns have to be slow and soporific? Not me, nor the ska band who injected steroids into this classic song!
Underneath the Tree — Kelly Clarkson
The bells, the saxophone — this fast-paced holiday pop song is overflowing with joy!
Run Run Rudolph — Kelly Clarkson
This song was already fun to begin with, but Ms. Clarkson kicked it up a notch or three. This intense incarnation just makes me want to run (imagine that!) like I've got a single night to deliver gifts to all of the good kids on my list. If you've been bad, forget it; as energizing as this tune is, I have limits. I can't whiz like a shooting star or sabre jet, unfortunately.
Time to slow down:
Joy to the World — Mariah Carey
Heaven and nature sing! And people dance to this joyous hymn of praise!
Winter Dream (Brandon's Song) — Kelly Clarkson
Swept completely off my feet…
…and onto the floor for some cool-down stretches. What better way to finish my workout than with a dreamy, romantic holiday ballad? Serenity. Don't wake me, please.