A Chat With: Aestrid
Originally from the Ottawa Sound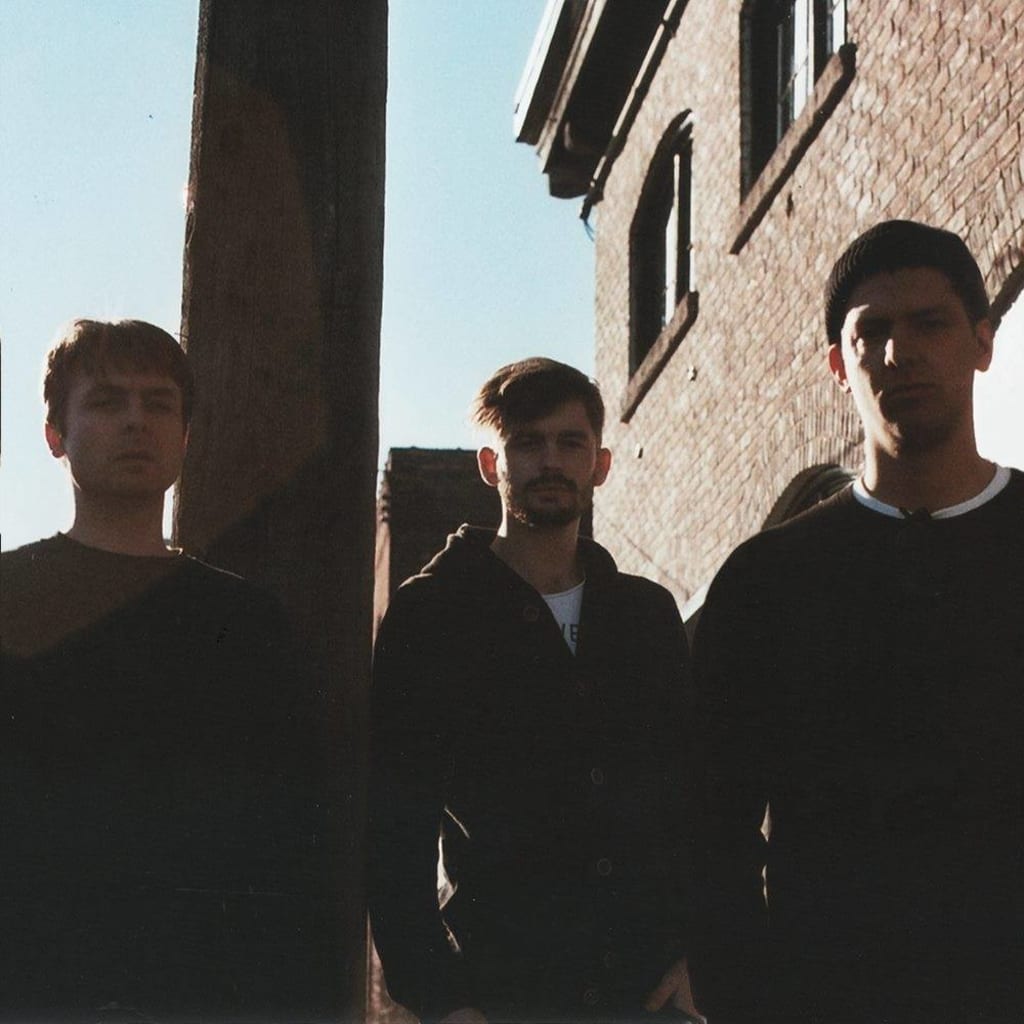 Group Photo of Aestrid
We caught up with Ray Murphy, the drummer for Dutch band Aestrid, for another chat. We caught up with as they just got back to Ontario for another tour and we wanted to see what they've been up to, music, and of course hockey.
Kyle Stumpo: 1. Are you guys working on new music?
Ray Murphy: Yes, definitely. We have a new record coming up!
2. Who is your favourite Canadian musician or band?
The Hip, no doubt. How can you not think of Canada when listening to them? We were on tour in Canada when Gord Downie passed away. It really struck us what effect this had on the country and the music scene. We closed that tour off in Kingston ON. Man, that was intense...
3. As visitors to Canada, you no doubt know that hockey is a huge part of our culture. Have you ever watched a game?
In the Netherlands, yes. Would you call that an actual hockey game? Doubt it... When on tour sadly there's no time for that. So it's still on the wishlist! I used to play NHL 94 for hours on my SNES. Also wear my Toews jersey occasionally. I was just born in the wrong country.
4. What is your favourite thing about Canada?
Everything in Canada just makes a huge impression if you grew up in the Netherlands. The cities are huge. And when you get out of them, there's actual silence. Something you can't really experience in Holland. I think the contrast between those is my favorite thing about Canada. And maple syrup, yes.
5. Biggest difference between Canada and the Netherlands?
The infrastructure. The Netherlands is incredibly small. I live in the fourth biggest city of the country. Still, I can walk out of my door to get groceries and be back home cooking dinner in 10 minutes. People in the Netherlands have family living 1.5-hour drive away and see them only once or twice a year. Where in Canada that's just a regular thing to visit a friend in the next town. Touring over there definitely changed my perspective on distance, time and there's no reason to complain when it comes to traveling back home.
6. Favourite music related movie to TV show? Or favourite music in a TV show or movie?
Oh man, there's so many good series going on lately with incredible music. I think if I have to name one that we'd all agree on has great music it's Stranger Things. Especially our earlier records have a little bit of 80s going on. And I can't deny we're all fond of synthesizers. When talking about movies or music documentaries, Salad Days by Scott Crawford. It's about the beginning of the hardcore punk scene in Washington, DC. We do not make hardcore punk music at all, but I think everyone can relate to this documentary very much when growing up like we did.
7. Hobbies outside of your music careers?
Bo is into cross-country running. Jurriaan is into climbing. I play drums with another band as well, so I turned my hobby into my daytime job which is making and drinking coffee.
8. Are your planning on touring outside of Ontario?
We'll be heading out to Montreal again this run. So yes, Quebec. Furthest west will be Windsor this time. We're dreaming of making it to Vancouver one day.
9. How do you entertain yourselves during tours, especially when you're in a country on a different continent?
Well, it's kind of easy, sounding really weird from a bunch of Dutchies, but yeah. We got used to it I think, touring around Europe and Canada. This is going to be our seventh time over. So we don't really have to entertain ourselves! Apart from Aestrid, we're all really good friends, so we talk a lot. Listen to music, of course, writing music, even making music when travelling. And there's the occasional nap. The actual entertaining has to be done between soundcheck and showtime, haha!
The band just finished their Canadian tour two weeks ago and will be back before we know it!
About the Creator
I run a blog called The Ottawa Sound which aims to promote Ottawa Canada based musical artists, venues and any other aspect of the local scene. I'm also in two bands Rebel Reload and Batavia.
Reader insights
Be the first to share your insights about this piece.
Add your insights