A Bit of Alright
the music of songwriter Jim Redgewell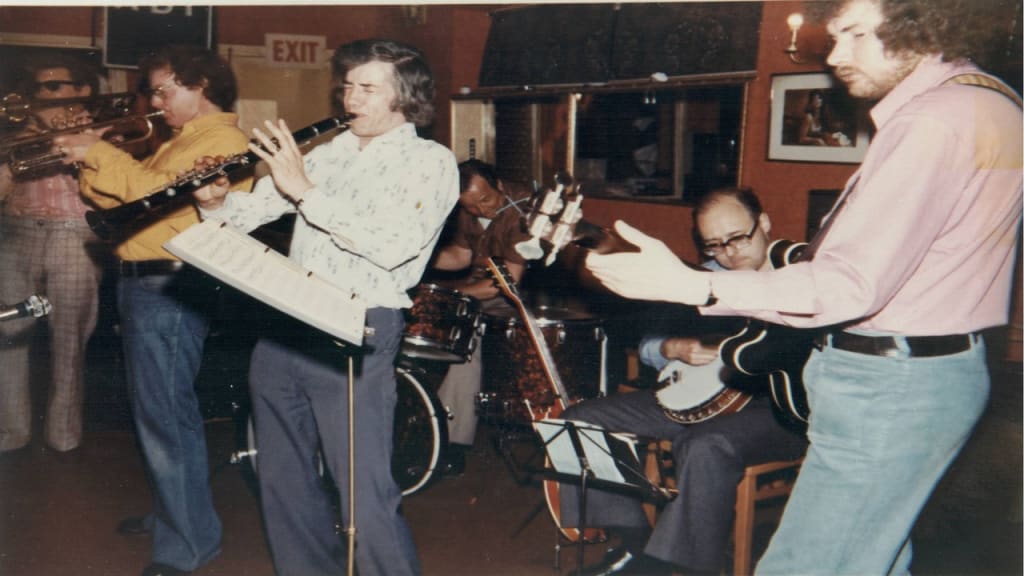 mySoundMusic just added a new song to it's Spotify Featured Playlist.
It is called A Bit of Alright. The song is by Jim Redgewell and was actually completed in 2016, and released in 2017.
Jim Redgewell has been writing songs since the 80's. His main instrument is the guitar. He has played in many bands over the years but is now focusing on his solo career as a singer/songwriter.
Jim did a Q & A session with me and this is what I learned ...
Why the name A Bit of Alright?
It started as a poem and the last line was A Bit of Alright and developed from there.
What is your chosen genre?
I write for the pop or country audience.
Why did you gravitate to that genre?
I played in jazz, country and pop bands, so it seemed to follow from that and there's no money in jazz.
How long have you been creating music?
I started the guitar 50 years ago and writing for 40.
How would you describe the music that you typically create?
Catchy pop songs.
What is your creative process like?
I spend many hours each day playing solo guitar and spend another hour singing my newest compositions. I write words whenever I get an idea and the music seems to just come to me. I've written over 120 songs.
What is the best song you ever released and why?
I think its A Bit of Alright. It was inspired by a lady from my acting class and my publisher liked it, but I didn't like their offer.
What is your favorite song(s) to perform?
At the moment, I'm only working on my newest songs. The last few times I played live, I only performed my own compositions.
Where have you performed? What are your favorite and least favorite venues? Do you have any upcoming shows?
The last few times I played was at Open Mike Nights in Manchester. I have no upcoming shows planned. I prefer writing and recording.
Have you seen growth in yourself/ band from beginning to now? If, so how? And what spurred that growth?
I continually work at being a better musician so I get better because of the practice.
What was the best concert you've seen and why?
I saw Cliff Richard and he was very good. I also saw Oscar Peterson and Joe Pass. All in Southend-on-Sea, Essex.
Who are your musical influences?
Mainly jazz musicians such as Joe Pass, Art Tatum and Oscar Peterson.
What's the biggest problem you've had to overcome so far?
Getting motivated. Recovering from a hand injury.
How would you define the word success?
Becoming a celebrity.
Do you have a strong, viable, grassroots fan base?
No.
How do you feel the Internet has impacted the music business & your music?
It has given us the opportunity to get noticed but not to make money. Its also distracted me because I've had learn how to use it.
If you could go open a show for any artist who would it be?
Rihanna.
Who would you have open for your show?
Rihanna, Adele, or Madonna.
What is one message you would give to your fans?
Take responsibility for your own life.
What is your favorite/best outlet to connect with your fans Instagram, Spotify, FB, Twitter, iTunes? How would you want them to follow?
Spotify. I would like them to follow me and stream as much as possible.
Did I forget to ask something? Something you would like to say, that I didn't address?
Everything started in 2016 while I was recovering from a hand injury. I had acting and singing lessons and then I started recording my songs in professional studios. Since then I have been learning more about marketing and uploading to the main sites such as Spotify.
Take some time and check out Jim's website and give his music a spin on Spotify, iTunes, and other music platforms.
Reader insights
Be the first to share your insights about this piece.
Add your insights