9. Online platforms where you can earn money while listening to music
Did you know that posting reviews on the music you listen to potentially earn you money? Listening to music is one of the many methods to get money online. Simply by registering for the websites listed in this advice, you can significantly increase your pocket money.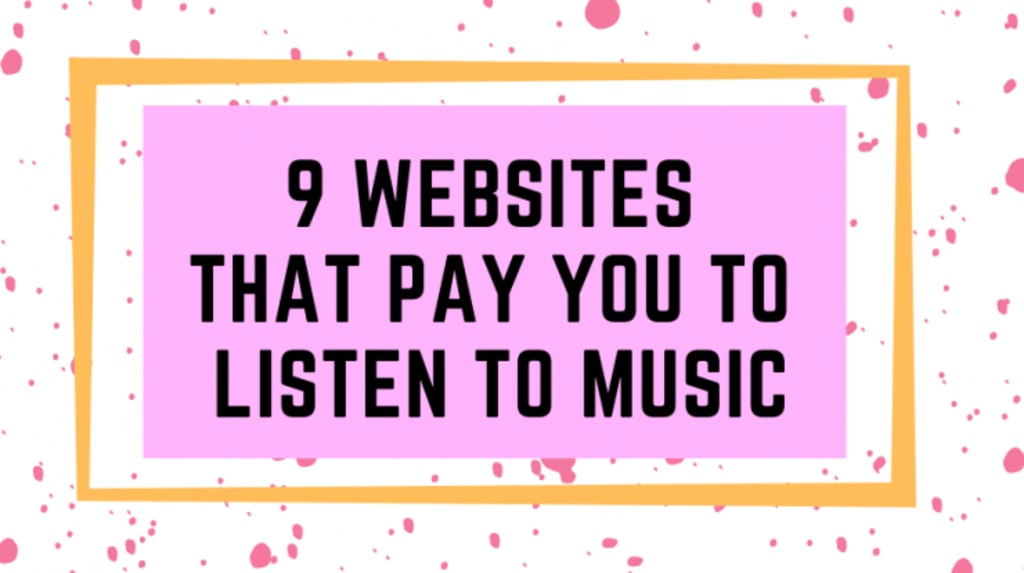 1.Musicxray
A portal called Musicxray allows musicians to contribute their tunes and get paid for doing so. It's a website that links talent scouts with artists. By submitting their songs to the site and gaining followers, these musicians pay a specific amount to market their music and grow a fan base.
For the purpose of listening to their preferred music, users can register as fans. The website then pays these users or fans to listen to the music of such amateur musicians. The majority of the recordings last just 30 seconds. Only PayPal is used by Musicxray to pay its users. They give users 10 cents for each song. The minimum payout requirement is $20.
2. Push Playlist
How awesome would it be to be able to evaluate music while also getting paid to listen to them? You can accomplish it by using Playlist Push.
The platform's goal is to assist up-and-coming vocalists and independent artists in their endeavors.
This website is for you if you believe you have an excellent ear for music and are skilled at writing evaluations.
You must be the owner of a playlist on either Spotify, Youtube music, or Apple music to be eligible for the curator program. Additionally, you should have a sizable following; otherwise, your application can be turned down.A superb pay rate is provided by Playlist Push. You will be paid $12 for each song you review. Direct deposits are made into your bank account.
3.Current.us
With the Android and iOS mobile software Current.us, you can get paid about $600 annually for listening to music on your phone. If you want to earn money as you listen to music passively, this is one of the most rewarding apps. You can make money while working at the office, running, or even driving to work.In essence, you gain money by accruing points for using the app frequently. You will earn more money by tapping on the app's music and other features more frequently. It will only get better as they continue to introduce more and more ways to earn. You can use your points to buy gift cards, make music recordings for offline listening, or cash out using PayPal.
4.RadioEarn
If you want to make money while you listen to the radio, RadioEarn is a terrific resource. You begin by creating a profile, and once you've done that, you can begin listening and making money. You can incorporate the radio on your website so that visitors can listen to it. You can also generate passive income by choosing this option.Points are awarded every 15 minutes. Then, the value of those points is changed to US dollars. Every month, payments are made through Paypal.
5.Research.fm
You can get paid by the music research company Research.fm to advise radio stations on what genres of music to play. In essence, the business emails a survey to its customers. The users are then required to complete the survey and listen to a sample of music. You can use an Amazon Gift Card to redeem your profits.
6.Hitpredictor
Another excellent music research business that pre-tests songs before airing them is HitPredictor. Users receive payment in exchange for listening to music and providing reviews. Users only need to sign up, select their preferred genre, listen to the offered sample, and give it a rating.
Customers receive points from the company. You receive three points ($1), or three points, for each song you rate. When you have a sufficient number of points, you can trade them in for rewards like Amazon Gift Cards. By ranking musicians, users can also profit.
7.Cash4minutes
A website called Cash4minutes compensates its users for making calls and listening to the radio. Users register for an account and enter their contact details, including a landline number. You receive emails with corresponding tasks to complete after finishing your profile.
Users have the choice to tune in to any currently broadcasting radio station. Listeners of Cash4minutes receive about $0.08 every minute. Payments can be made via PayPal, Bitcoin, Litecoin, or you can use Amazon Gift Cards to get your money back.
8.Earnably
A paid-to-do website called Earnably pays its members for doing certain jobs. Users must finish tasks for which they receive points. You receive a varied number of points for finishing each assignment. These activities can include listening to the radio, watching commercials or music videos, or doing surveys. Users of Earnably are paid via PayPal, Bitcoin, and Amazon Gift Cards. The bare minimum withdrawal amount is $2, or 225 points.
9.Kollect.fm
Founded in the Netherlands, Kollect.fm is a firm that connects global curators with music brands and creators. You can sign up for Kollect as a curator to become a member of the expert community.
Working closely with brands and providing input on their music/songs is what a curator does. They will also count on you to offer advice and share your professional judgment.
Kollect anticipates the curators will have the necessary professional background. This chance isn't for you if you don't have a track record that has been proved.