"7 Thinks About Film Composer You 'II kick Yourself for not knowing"
Hans Zimmer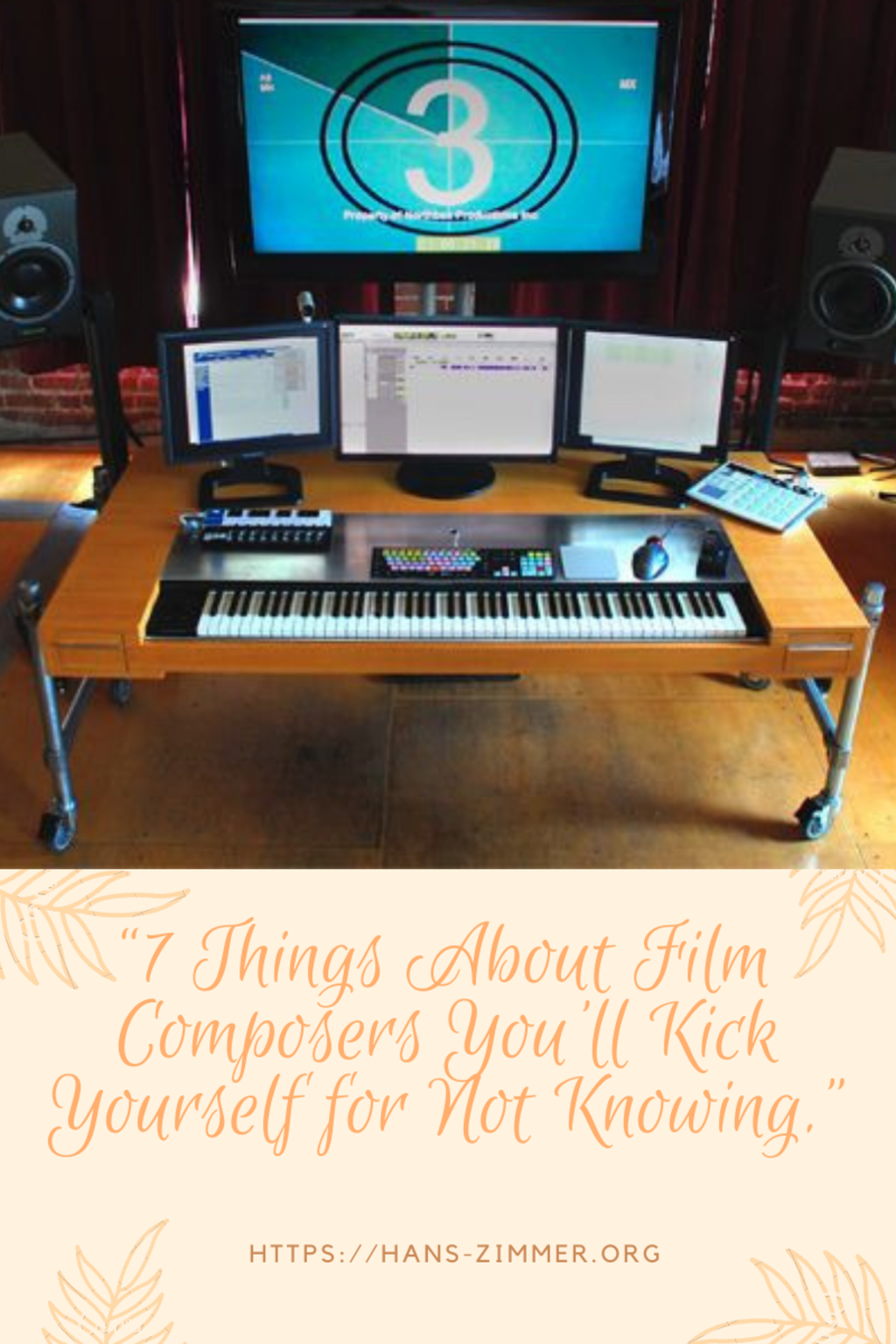 The composition of the film may be iconic and glamorous or undervalued and subtle, helping to propel the story ahead, develop anticipation or elongate a moment and create a space and suspense. Composers cross the distance between sound and vision with one foot in the realm of storytelling and the other in the field of audio.
Do you know everything about film composers in detail? Well, we think you don't, as you only know that much that they reveal on their social media profiles or in an interview. In this blog, we will tell you certain things about composers that you don't know till the present day. To get complete information, you must continue reading this blog.
Here are a couple of things about film composers you do not know about.
They usually work crazy hours.
Due to continually changing deadlines, composers often end up with much less time than expected. According to our composers, schedules have been changed and deadlines are going forward and backward. This is the reason behind that they work crazy hours to get the most out of their work. Besides, many times it turns on that you need to do a lot of work in a little period of time.
They know how to read minds.
Though most of the film directors do not really have the musical terms required to convey their thoughts when they like the film score to sound like. Composers must learn how to transform the imaginative thoughts of a director into music. A composer is primarily concerned with interpreting a filmmaker's musical vision. Some have no view of music ... And you have to be a bit a mind reader in that situation.
Sometimes they Dream of Music
Many composers claim that inspiration will often come from different places and arrive at any moment. Hans Zimmer said he discovered in a dream a substantial musical part from The Dark Knight Rises (2012), and he revealed it in an Interview in 2014 in the Loyola Marymount University School of Film and Television. He said that he had dreamed of all of this kind of foolhardy Bane opus. So he explained, I typed it down, went to Warner Brothers, and he said, "You know, I had that idea, and I don't know if it would work," he said. "They were wondering for a second, then they went, 'Oh, go ahead, create it!'
Composing is emotionally pretty.
"I find that I must let my guard down and let it really affect me and hold me in to make the right sort of music while I score a quite emotional video. For me, it's a literal test: whether I weep during a stage viewing, I feel like I am doing a job, "says Nick Martin, our film composer. It's a literal test. "There might be a great concern if this is an emotional scene in the movie and I don't cry."
They Come from different Musical backgrounds.
Movie composers may not often grow up when they know they want to write movie music. Composers often start off as classical musicians or rock band members. As director Tim Burton heard the music made by his band Oingo Boingo, Danny Elfman had his first brush with film composition and felt he would be the best composer to write Pee-wee's Big Adventure in 1985.
We have seen many composers, who are not from a music background, but have a great deal of knowledge about the music world. They actually know how to make good music that suits pictures, character, or visuals.
Technology has changed almost everything.
Computers have almost modified every aspect of the production of movies over the last few decades and composition as well. The filmmakers spend further time in the editing room with the transition from film to digital, working for both the major and the little change and affecting the scores. Many composers work on their machines today until they start recording individual things. It can also be restricted, as it helps them to play with various sounds.
Sometimes they don't want their work to be noticed.
Composers tend not to make compositions that stand out too much in films with more understood scores. We love it if there are amazing movie reviews and nobody thinks about movies. This means that we are doing our job helping to develop the picture, but not realizing it. Although we were lucky enough to indulge in a few fantastic film scores and musicians. We think there's no way to make a profitable movie, and we love movies where music is very limited such as Network and Drive, and music such as Star Wars and the Good, The Bad, and The Ugly, playing an enormous part.