7 Haunting Songs About Death
A List of 7 Standout Songs That Brilliantly Take on the Delicate Topic of Death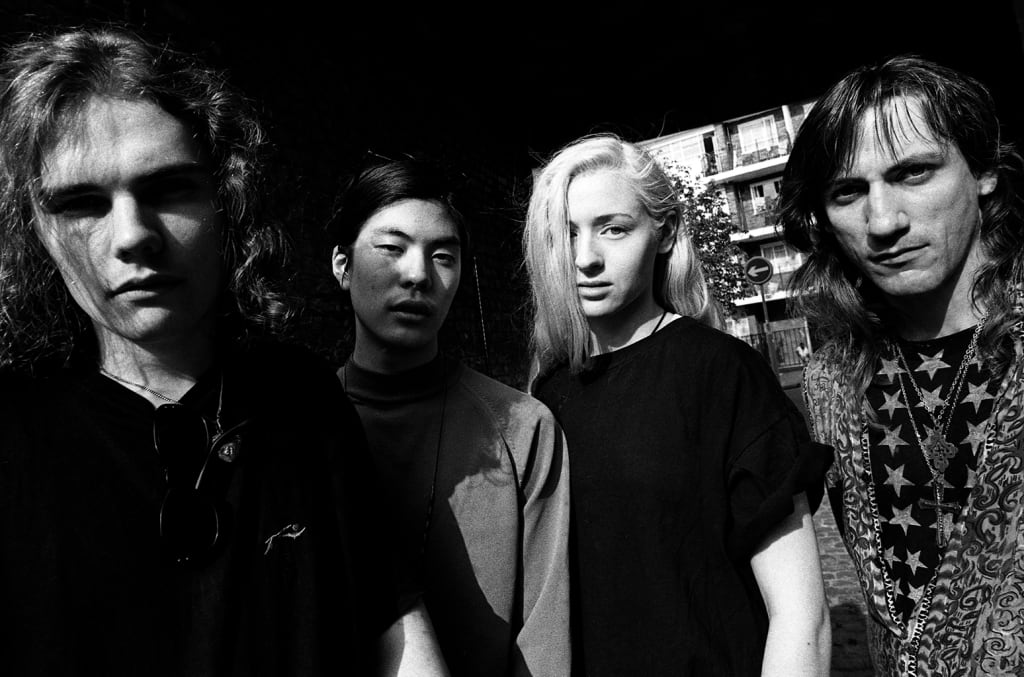 Happiness be damned. While the occasional pop banger does a lot towards keeping one's psyche blissfully aloft, one simply can't escape the existence of a universe saturated by music that explores the dark and inevitable subject of death. While some try to avoid the topic, many are consistently drawn to it. Whether it be a realization of one's own inevitable fate, or his/her own experiences with the demise of others, the concept of death is one that has continued to fascinate the artist as well as the listener since, well, as long as music has existed. This list is by no means a list of the greatest songs to take on the topic, but are certainly ones that stand out to me.
Led by frontman Cameron Boucher, Sorority Noise, an Indie rock/Emo group from Hartford, Connecticut, recently released their 3rd studio album, You're Not As _____ As You Think You Are. On it, Boucher explores the topics of depression, suicide, and the death of close friends. The album's first single "No Halo" in particular focuses on a real life occurrence where Boucher found himself driving to his friend's house, forgetting his friend had passed away a year earlier. The song explores the hole that the loss of a close friend can leave in one's life, a hole so large that sometimes its inconceivable that that person could possibly no longer exist on this Earth.
Standout lyric: "So when you show up to my funeral, will you be wearing white or black? And I know the voice is in you, it's the energy I lack. So if there's a race to heaven, I will surely come in last."
Upon David Bowie's passing in 2016, just 3 days after his 25th and final studio album Blackstar was released, it seemed like the contents of his swan song made all the more sense. "Lazarus" in particular, a song that was originally conceived for an off-Broadway adaptation of a film in which Bowie starred in, begins to make so much more sense upon his passing. The song explores the concept of an afterlife, as Bowie utilities the biblical character of Lazarus as a metaphor for himself, a character that was resurrected by Jesus shortly after his passing. Knowing his inevitable fate, Bowie seems to open himself up to the idea of life after death.
Standout lyric: "This way or no way, you know I'll be free. Just like that bluebird, now, ain't that just like me?"
Before delving into the more experimental side of alternative rock, Radiohead released their 2nd studio album The Bends in March of 1995. On it comes the bleak, contemplation of existence that is "Street Spirit (Fade Out)." Considered by many as Radiohead's darkest song to date, frontman Thom Yorke questions the meaning of life itself as he finds it to be quite futile given the certainty of death that slowly creeps (ha creep get it?) onward as one simply exists.
Standout lyric: "I can feel death, can see its beady eyes, all these things into position. All these things we'll one day swallow whole."
Upon taking a 6 month break from music in 1991, Eric Clapton returned with a song that dug deep into the toughest period of his life. "Tears in Heaven" is a heartbreakingly beautiful slow number that tackles the tragic death of Clapton's 4 year old son Conor, who fell from a 54 story apartment. Throughout the piece, Clapton struggles with the question as to whether or not his own son would recognize him, let alone forgive him if they were to meet in Heaven, a place in which Clapton doesn't even seem sure he belongs in given the guilt he feels as a result of his son's death. It is this genuine heartbreak and uncertainty that has left this song considered as one of the greatest of all time.
Standout lyric: "Time can bring you down, time can bend your knees. Time can break your heart, have you begging please, begging please. Beyond the door there's peace I'm sure. And I know there'll be no more tears in heaven."
After releasing 2 successful post-hardcore albums in Shed and Floral Green, Kingston, Pennsylvania's Title Fight unveiled their 3rd studio album Hyperview in 2015, an album that saw a shift from its hardcore/emo roots towards a more post-rock/shoegazing direction. In this album came "Your Pain Is Mine Now," a track that hauntingly depicts the twisted nature of war. While there are probably a thousand war-related songs I could've placed on this list, this piece stands out given how it masterfully drives home the almost meaningless nature of life itself, while beautifully matching the aesthetic with an incredibly atmospheric instrumental that perfectly accentuates every evocative lyric and metaphor. It's a song that takes on the delicate topic of war, yet does it in a way that calls into question the delicate nature of life itself without being too oversaturated with messages.
Standout lyric: "Swirling through a tunnel view, tangled in the dark. Flirting with a kiss of death, a canopy of stars. You'll sleep beneath them, I'm in your room. I am your nightmare, I am the moon."
Steering away from the heavier side of alternative rock, Billy Corgan (or the Smashing Pumpkins I guess if you wanna be technical) released his 4th studio album Adore in 1998, an album that saw the band moving in a more electronica direction, a direction heavily fueled by the departure of drummer Jimmy Chamberlin. While the more tempered approach to song crafting seemed to divide much of the Pumpkins' fanbase, it could not be denied that Corgan had fashioned one of the most gracefully epic pieces of music in the Pumpkins' discography. "For Martha" is a beautiful tribute to Corgan's mother Martha, who lost her battle with cancer in 1996 while Corgan was on tour. The song serves as an 8 minute heart-wrenching farewell to his mother, one that immensely showcases why Corgan is one of the greatest songwriters of all time.
Standout lyric: "But for the grace of love, I'd will the meaning of Heaven from above. Long horses we are born, creatures more than torn. Mourning our way home."
Of all the artists I have mentioned above, no one has been forced to face death in quite the same way Mark Oliver Everett has. At 19 years old, Everett (most commonly known as "E") was the first to discover his father's body, having just died of a heart attack. Then in 1996, E's sister Elizabeth committed suicide after dealing with a mental illness that saw her having to go through electro-shock therapy treatments. Only two years after his sister's death, E's mother Nancy Everett née Gore lost her life to lung cancer. At age 35, Everett found himself as the last living member of 4 person family. The Eels' second studio album, Electro-Shock Blues, delves into these losses in a way that overcomes the listener with a haunting subtlety that so passionately conveys the grief and acceptance that E found himself experiencing after these tragic passings. "Dead Of Winter" is one of the more beautiful tracks on the album, one in which we hear E describing his mother's deterioration, as he finds himself coming to accept her fate. Simultaneously however, E shows a reluctance to simply "fade into the light" as his mother has, a decision that showcases E's commitment to life. As dark as the track is, it carries an intriguing sense of optimism which makes it one of the more significant tracks in the Eels' discography.
Standout lyric: "So I know you're going pretty soon, radiation sore throat got your tongue. Magic markers tattoo you, and show it where to aim. And strangers break their promises, you won't feel any, you won't feel any pain."
Feel sad now? Good. I sure as hell do. I think I'm gonna go listen to Carly Rae Jepsen now...
Reader insights
Be the first to share your insights about this piece.
Add your insights