7 Best Lost Bands From The 90s
Do you remember when?
The 1990's were a golden age for alternative rock and grunge as well as what some critics might call popular punk. Today I'm going to take you on a stroll down memory lane to revisit seven of the best lesser known bands of that bygone era. I do anticipate catching a bit of flack due to my loose criteria for the 'lost' label. So just to be clear, when I say lost I generally mean bands that aren't around making music anymore or that you're not going to hear nowadays on most mainstream channels / radio stations. I also don't mean one hit wonder groups, although there may be a few of them in here. Alright? Let's begin (in alphabetical order)...
Butthole Surfers – Although they'd actually been around since the mid 80s, the Butthole Surfers were largely denied airtime (probably owing in no small part to their distasteful name and bizarro antics). It wasn't until 1993's album, Independent Worm Saloon that their underground sound started catching everyone's attention. I still recall when their rude and rowdy single "Who Was In My Room Last Night?" was featured in a Super Nintendo commercial. The BSers proved that they weren't full of crap with their follow-up, Electriclarryland (1996), which showcased such gems as "Pepper" and "Ulcer Breakout". Gritty distortion, ear-piercing hooks, and raspy singing were their sonorous hallmarks.
Elastica – Storming America and Canada from across the pond (England), Elastica came in hot with their #1 hit song "Connection". Elastica's self-titled debut album was chock full of alt rock quickies that reasserted women's place in punk and it even went on to smash sales records that'd been set seven months earlier by Oasis (of Wonderwall and Champagne Supernova fame). Frontwoman Justine Frischmann delivered fervent verses often rich in sexual innuendo. For example I refer you to one of their diamonds in the rough: "Blue". Unfortunately, it took the band a long time to regroup before finally releasing a follow-up in 2000's The Menace. It wasn't as warmly received at the time as fans would have hoped. However, hearing it with hindsight in mind, The Menace exhibits many of the same trademark traits as its predecessor and builds on that solid foundation. I do advise you to give it a good go!
Kula Shaker – Perhaps psychedelic rock never really went away, but it certainly underwent a vigorous revival during the mid nineties. Neo-Psychedelia marks a mutation of the genre that possibly found its highest expression within Kula Shaker at its peak. Originally conceived as The Kays (1993), Brit rocker Crispian Mills redubbed the band upon hearing about a turn of fortune from a fellow traveler to India who'd renamed himself after a ninth century Indian king: Kulasekhara. Call it karma or kismet, in 1996 the band experienced a meteoric rise to fame on either side of the Atlantic. Their glibly titled K became a powerful first showing, which was followed a few years later by their sophomore effort: Peasants, Pigs & Astronauts (1999). Both albums had top ten singles; though I'd rather recommend their deep tracks. However, because the band's spiritual bent leant primarily on Eastern mysticism it meant that they weren't everybody's cup of tea. Indeed, many criticized them for putting on pretentious airs. Then, disaster struck circa 2000 when Mills made controversial remarks regarding swastikas (a time-honoured symbol among Buddhist and Hindus). Kula Shaker broke up not long thereafter, reforming later but never fully recovering. Nonetheless, as a die-hard fan who's followed them through thick and thin, Yours Truly would be remiss not to mention these latter day highlights: "6Ft Down Blues" off Strangefolk (2007), the purely instrumental Western movie melody "When A Brave Meets A Maid" from Pilgrims Progress (2010), and last but not least the still strangely appropriate "Death of Democracy" from their 20th anniversary K 2.0 (2016).
Mazzy Star – Much subtler on the Neo-Psychedelic scale but probably even more mesmerizing, Mazzy Star prefigured newer Dream Pop outfits such as Warpaint. Since the inception of 1993's "Fade Into You" the band spawned a cult following that was held rapt by Hope Sandoval's melancholic vocals and guitarist David Roback's wide range of trippy riffs. Their music lent itself well to cinema, as in Bertolucci's Stealing Beauty where "Rhymes of an Hour" plays while *SPOILER ALERT* Liv Tyler's character Lucy loses her V card. Anyway, after minting a trilogy of equally excellent records, Mazzy Star took a prolonged hiatus and its key members pursued passion projects. Of particular note is Hope Sandoval's ongoing collab with Scotland's The Jesus & Mary Chain. Luckily, the band experienced a renaissance around 2011, prompting the release of their fourth studio album: Seasons of Your Day (2013). Lastly in 2018 Mazzy gave us the Still EP prior to David Roback passing on early in 2020 (R.I.P.).
Meat Puppets – Admittedly, I'm cheating a bit here again, so just hear me out... Sure, Meat Puppets performed / produced throughout the 80's. And yet, for many young Gen Xers who were out of touch with the indie scene back then, it wasn't until Kurt Cobain had Cris and Curt Kirkwood join Nirvana on stage amid their legendary MTV Unplugged concert that they finally got some recognition overground (they played Oh Me, Plateau and Lake of Fire together). These boys gave Cowpunk with a twitchy twang all their own. Elements of Acid Rock are also prevalent on most of their albums. Despite dealing with the deaths of loved ones and drug addiction at the height of their commercial success, they resurged in 2007 and have continued releasing music up until 2019's Dusty Notes.
New Radicals – On the face of it, here's a one-hit wonder act which was foretold earlier. What I mean of course is that "You Get What You Give" is generally familiar to most people nowadays whether in its original form or the Felix Cartal house REMIX. As recently as the writing of this article, they performed it for Joe Biden and Kamala Harris' inauguration parade. Nothing screams late 1998 quite like the New Radicals, especially since this reviewer recalls them being a Columbia House staple. 'Member scamming free CDs from those guys to rip and share 'em on Napster? No. Neither do I! *wink* Yet contrary to the crowd's perception that they were a one trick pony, New Radicals dazzled us with their singular offering: Maybe You've Been Brainwashed Too. From the experimental intonations of "I Hope I Didn't Just Give Away The Ending" to the the disco groovin' "Technicolor Lover". If you haven't already heard the whole thing from beginning to end, I strongly suggest you do so and then repeat it at least once.
The Dambuilders – While its two founding members Dave Derby and Eric Masunaga hailed from Honolulu, Hawaii, they incorporated Joan Wasser with her electric violin and Kevin March on drums upon moving to Boston in the early 90s. Joan Wasser's searing strings imbued this ensemble with a very unique quality. I initially became aware of them when the video for Shrine first aired on VH1; following them closely thereafter. Their primary albums as a full fledged outfit were Encendedor (1994) and Ruby Red (1995), both of which offer tunes that encapsulate the era's tenor. I'm thinking specifically of "Colin's Heroes" and "Teenage Loser Anthem". "Burn This Bridge" off 1997's Against The Stars is worth mentioning too because of its effectiveness as a breakup ballad. I will warn you that Wasser's screaming can at times be even more grating than her dissonant fiddling. Yet for all their best efforts this group was often overshadowed by bigger Noise Rock giants, e.g. Sonic Youth. Nevertheless, if you enjoy such sour notes, then seriously seek them out. Is the bargain CD bin still a thing?
Honorable Mentions
Have no doubt that Yours Truly could go on forever, but I'm going to quit while I'm ahead. I'll just append a list here of other iconic bands from the decade in question: Blind Melon, Counting Crows, Fastball, Helmet, L7, Silverchair, Soul Coughing, The Breeders, The Cardigans, Veruca Salt. Collective Soul and Stone Temple Pilots albums are pictured above (among others) but they're nearly as mainstream as Pearl Jam and Soundgarden, and those are stories for another time. Anyhow, who are your favorites? If there's somebody I missed that you'd like to see covered, let me know in the comments and maybe I'll include them in a future article!
Highlight Reel
Nintendo Ad (ft. Butthole Surfers):
Elastica Live on Conan O'Brien (performing two songs from The Menace):
Kula Shaker, Infinite Sun (from K 2.0):
Mazzy Star, Fade Into You (Live):
Meat Puppets, We Don't Exist (1994):
New Radicals, You Get What You Give Live on Inauguration Day:
The Dambuilders, Shrine: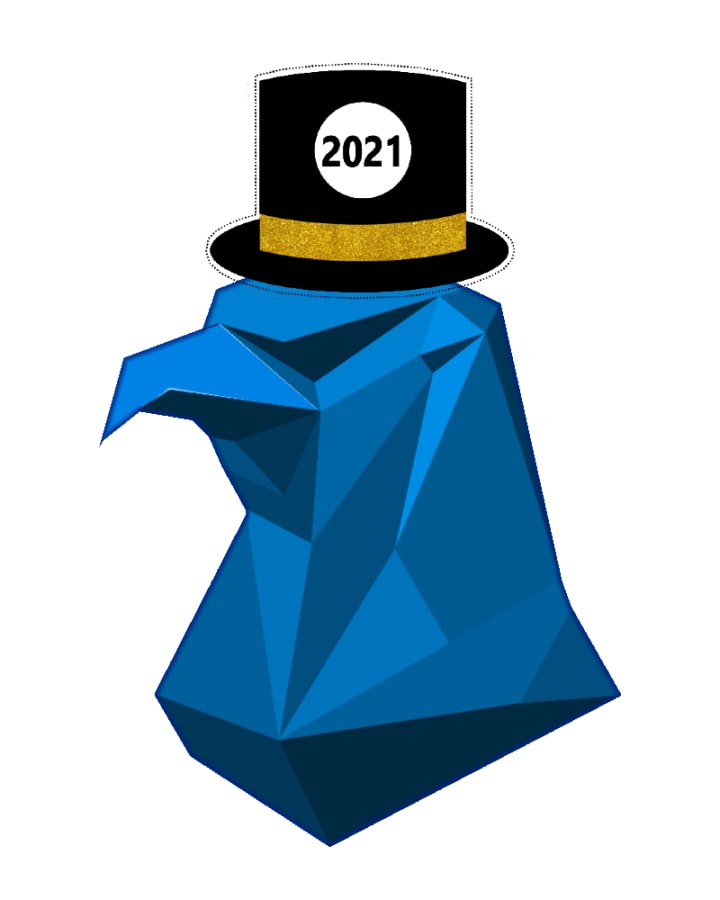 bands
Anti-Poet Extraordinaire + META-Fiction Aficionado. Here for my favorite bands and brands; representing them with a pen sharper than any sword.
Receive stories by Obsidian Eagle in

your feed