5 Well Known Musicians With Fruitful Careers Outside Music
Even if music is what you do best, there are many other ways to pay the bills too.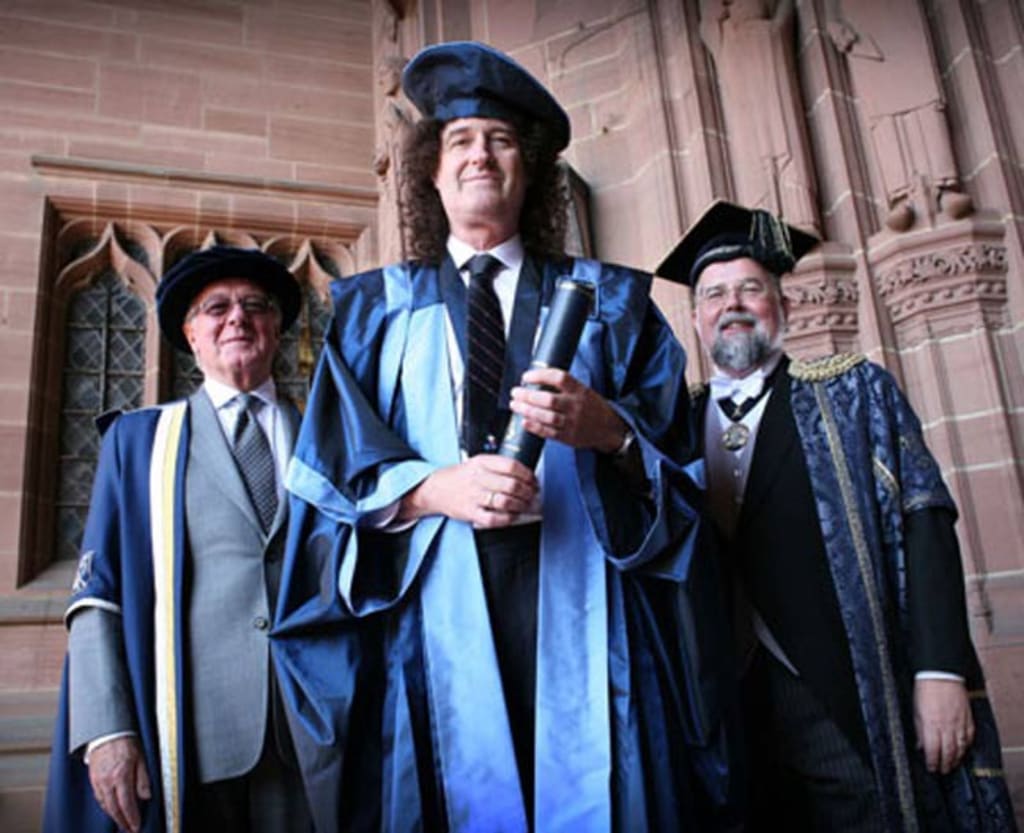 Image:LMJU
When you picture a successful musician, one normally does not imagine them in any other situation aside from performing the craft they are known best for. After all, if you're good at one thing, why commit to something else?
These five musicians would beg to differ. They have shown that they can succeed even when taken completely outside their element. Whether it be another passion of theirs, an attempt to save their finances, a personal calling or even a complete accident, these musicians have been able to pursue long and lucrative careers outside the music industry.
In this list, each of the musicians are still relatively active in music and are still more well known as artists than as anything else. This list will explore the interesting second occupations that these musicians have and look into how successful they have been in their respective endeavours.
Dan Spitz: Luxury Watchmaker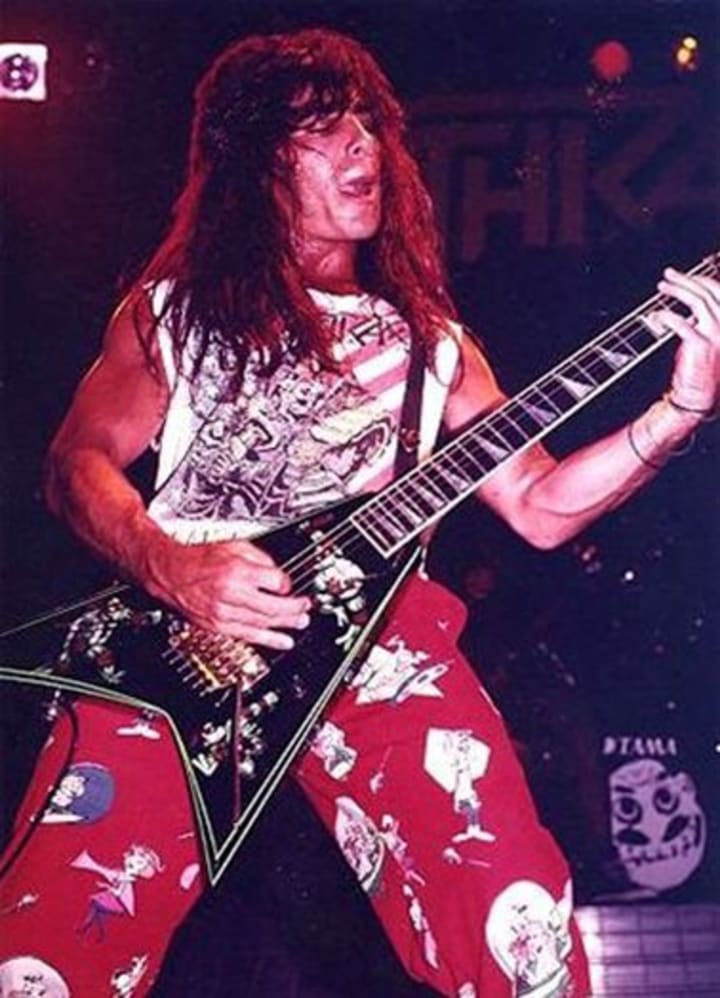 Anthrax was one of the pioneers of the thrash metal genre. An iconic band to this day, Dan Spitz was Anthrax's lead guitarist during its heyday. A rock superstar with multiple Grammy nominations to his band's name, Spitz was at the upper echelons of music greatness. Surely, he would not need another way to pay the bills.
However, by 1995, Spitz had grown tired of the heavy metal lifestyle. Fed-up with the exhausting performance schedule and wanting to spend more time with his young children, Spitz left Anthrax. Spitz's goal was to provide for his family at the same level as he had before while maintaining a stable and conventional family dynamic.
Fortunately, Spitz had another trade that he was skilled at. A third-generation watchmaker, he had learned about watchmaking from his father and grandfather who owned a jewelry store. So skilled was Spitz at this craft that he was selected for training at the prestigious Watchmakers of Switzerland Training and Educational Program (WOSTEP) on a full scholarship.
Spitz's earlier success in Anthrax allowed him to provide for his family and allow him the time to hone his natural watchmaking skills to its highest possible level. As a credentialed and accredited luxury watchmaker, Spitz's watches range from $50,000 to $2,000,000. In the watchmaking world, he is recognised as an elite practitioner of the craft.
Spitz reunited with Anthrax full-time from 2005–2008 but soon returned to his watchmaking career. Over the years he has formed a few bands and continues to be a fixture of the music scene. However, his desire for a quieter lifestyle and steady family life has always brought him back to his job as a watchmaker. It goes to show that if you are blessed with more than one talent, you can excel at both.
Vanilla Ice: Real Estate Flipper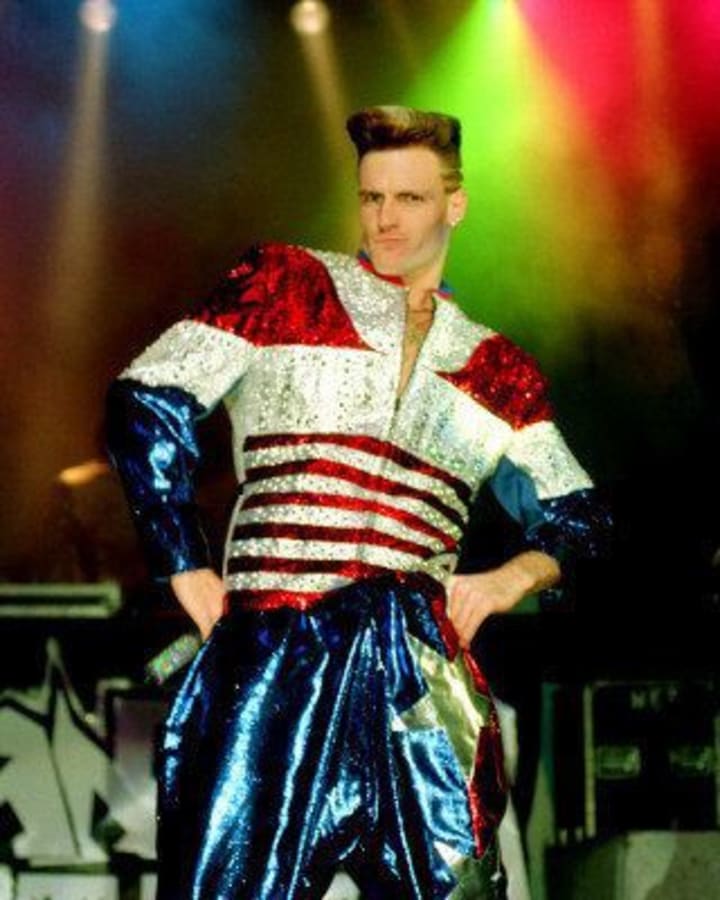 At the height of his musical career, Vanilla Ice was one of the most famous or rather infamous people in the industry. His catchy one hit wonder, Ice Ice Baby launched him on the fast track to superstardom. Unfortunately for him, his fortunes would soon decline almost as quickly as they first rose.
Immature even by his own admission, Vanilla Ice's popularity began to wane. He could not replicate the success of his first hit and was embroiled in personal and legal issues, most famously of which was brought about by his failure to pay royalties to Queen for sampling their song, Under Pressure. Ice had also spiraled into addiction and his decadent lifestyle was soon going to put him at risk of financial ruin.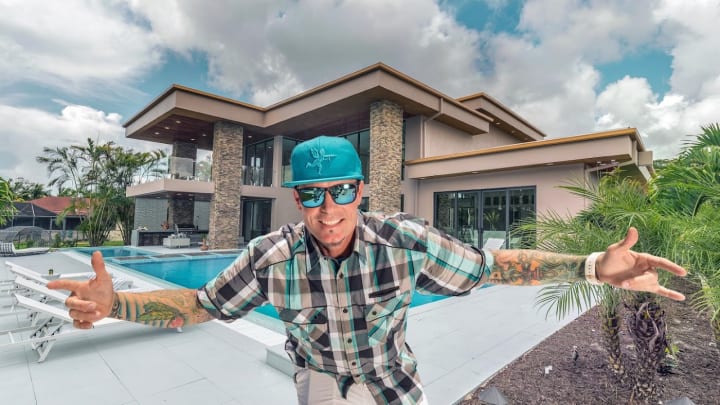 The uncertainty of his future prompted Ice to begin to study Real Estate. He soon developed a knack for flipping houses and was able to turn a profit on some properties that he had owned. At the time Ice owned five properties that were initially viewed to be the worst investment he had made. Realizing he could turn profits on even the most unlikely endeavours, Ice soon threw himself into the world of flipping.
For many years, he earned a considerable income and was able to work somewhat under the radar while trying to relaunch his music career. However, as his reputation in the Real Estate world grew, more and more attention came his way. Going public with his new career, Ice had demonstrated a new found maturity and an intelligence in his field that far contrasted his obnoxious image in the 90s.
Although initially reluctant, Vanilla Ice agreed to star in a TV show that focused on his career as a flipper. The show was such a success that it not only revived his popularity as a musician but also motivated him to share his knowledge of flipping to others. Ice's success as a flipper and his continued musical royalties have allowed him to continue to make a significant fortune. Thanks to his newfound career, Ice has gained back the respect of his peers and his musical contributions are now looked back at far more favorably than ever before.
Duff McKagan: Investment Expert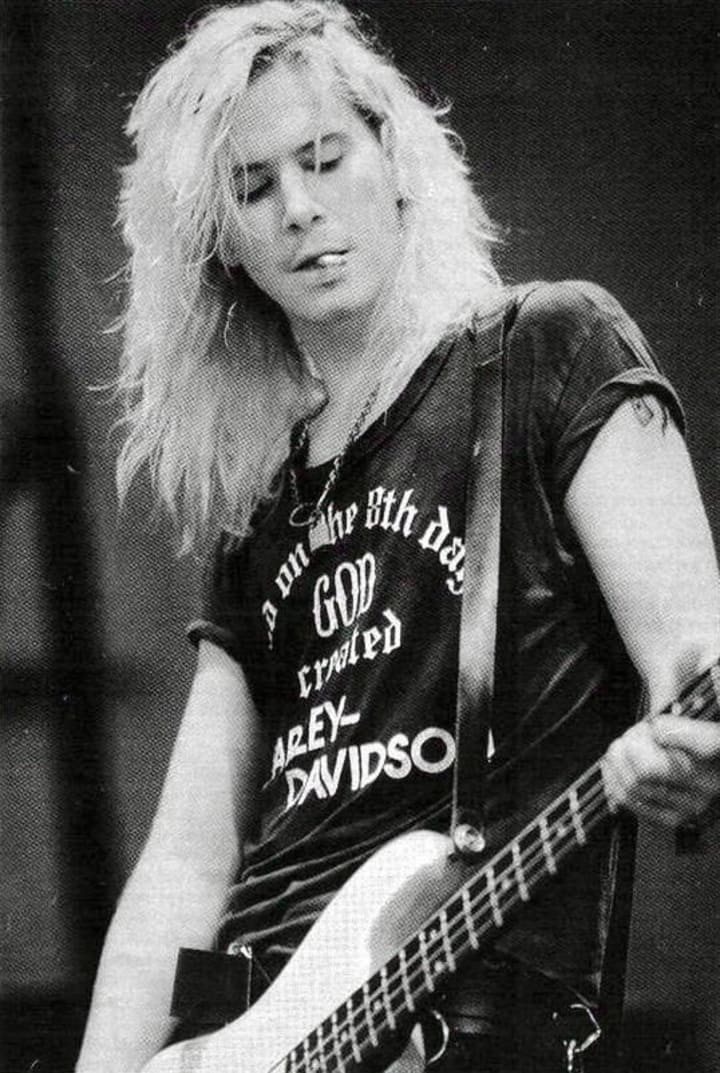 Guns n Roses is one of the most popular, successful, and profitable bands in the world. From its heyday in the 80s till now, Guns n Roses has for the most part maintained a steady stream of success. However, this did not stop bassist Duff McKagan from wanting to do more to ensure his financial security.
In 1994, McKagan suffered a severe case of alcohol induced pancreatitis. The incident caused McKagan's pancreas to burst and was serious enough for him to kick his drinking habit for good. While recuperating, McKagan discovered the band's financial records and became concerned. Even with a clear head, he could not make sense of the documents he was reading. He did not even know how much money he was making and became worried about how his lack of knowledge could affect him in the future.
A high school dropout from a modest background, McKagan knew that as a young millionaire who had made a lot of money quickly, he would need to learn to understand and manage his fortune or risk losing it prematurely. He did not want to be taken advantage of and wanted to personally ensure his own security. So, he decided to enroll in a business course in order to gain relevant knowledge on financial planning.
Using his newfound knowledge McKagan invested $100,000 in a few local companies. Among those companies were Starbucks, Microsoft, and Amazon. McKagan's investments made him a fortune and soon, word began to spread among his peers in the music business. McKagan's opinion was soon popularly sought out and he realized that he could build upon this.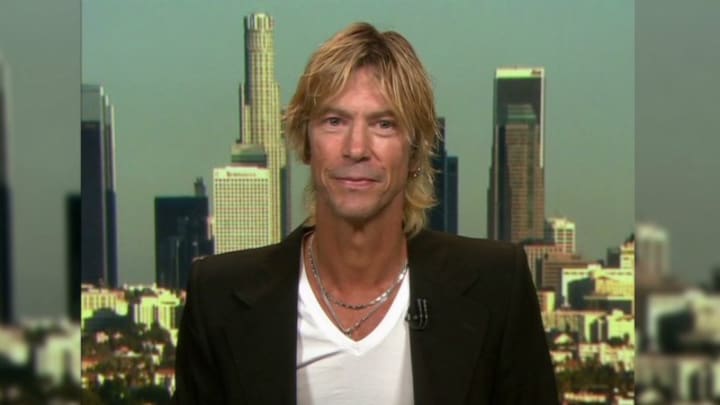 In 2011, he set up his own wealth management firm, Meridian Rock. The firm has been successful in helping people coming from similar circumstances to McKagan to manage and grow their wealth. McKagan prides his firm on its ability to educate people in plain and blunt terms and cut through all the red-tape commonly found in more conventional set-ups.
Aside from his success as an investment expert, McKagan is also a writer and columnist for many esteemed publications. Despite all of these busy endeavours, he still continues to find time to do what he is known for doing best. After many years away, McKagan rejoined Guns n Roses in 2016 and remains their full-time bassist to this day.
Brian May: Astrophysicist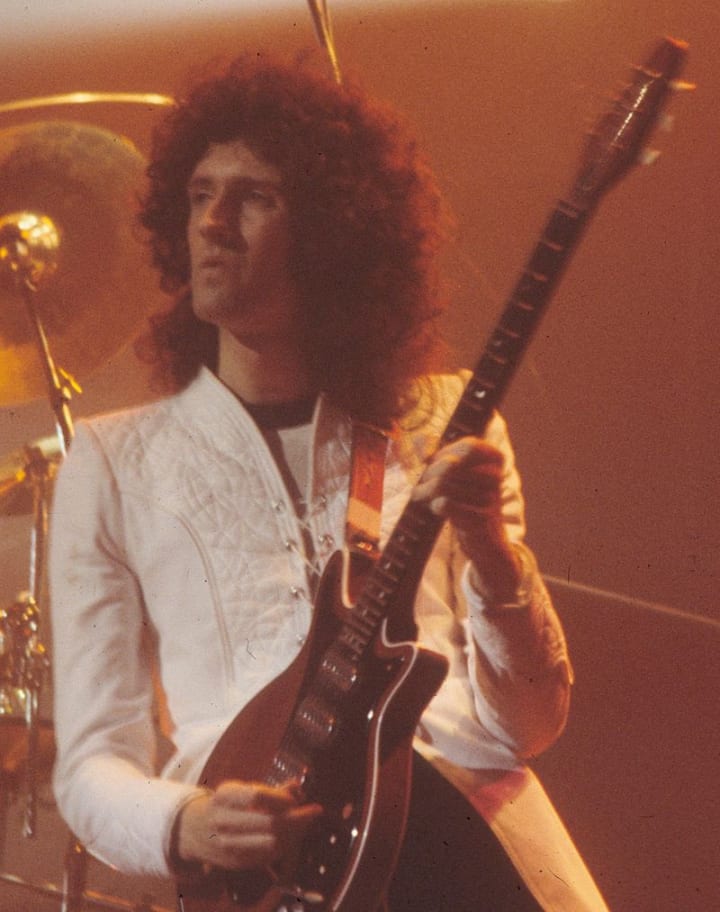 Jumping from one iconic band to another, Queen's lead guitarist Brian May has often been regarded as one of the most intelligent rock stars in history. While people know of his impressive educational credentials, few are aware of his actual work in the field of astrophysics.
A physics graduate of Imperial College, May put his postgraduate studies on hold in order to pursue his musical career. He had initially attempted to balance between his career and his studies but was forced to abandon it when Queen became successful. However, in 2007, May who was now a certified rock legend re-enrolled himself into his old doctorate course and completed his Ph.D.
Fortunately for May, little had changed from the time he first began writing his thesis in the 70s and he was able to submit a slightly revised version of his original draft. Since graduating, May has been appointed to many academic positions in various prestigious universities. He also remains active in his alma mater, Imperial College where he has been appointed as a visiting researcher.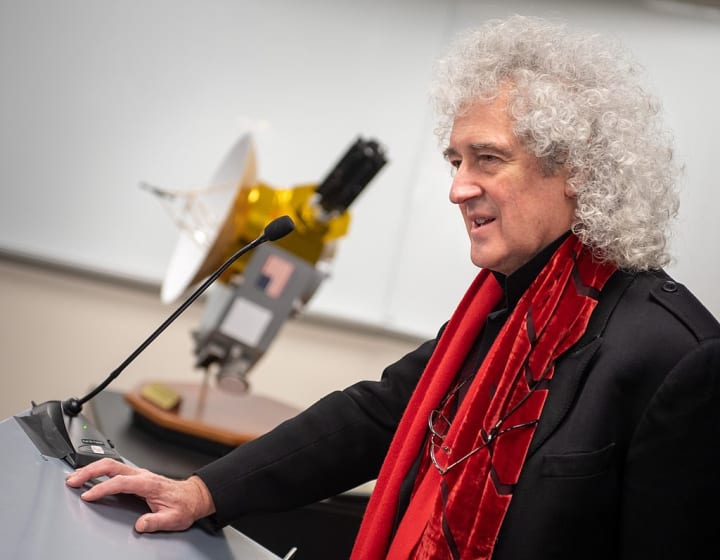 May's non-scientist image and popularity have also allowed him to help bring astronomy and astrophysics into mainstream popularity by catering towards a drastically different audience. May's biggest achievement in the field of science to date would be his involvement in the New Horizons mission as a scientific collaborator. May was able to work with NASA on their first ever mission to Pluto.
Despite his blossoming scientific career, May continues an active touring schedule as a member of Queen with Adam Lambert as the band's current front man. Brian May's story should serve as a reminder to us all that it is never too late to go back and finish things that we had once set out to do. If you are truly passionate about something, you can wait all your life to chase it and it will still be a success.
Jeff Baxter: Nuclear Defence Consultant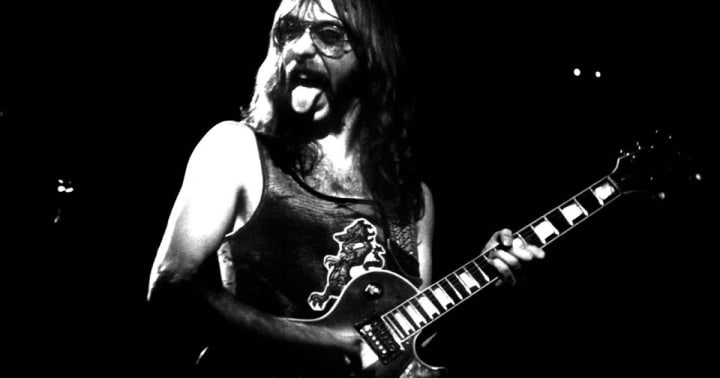 By looking at Jeff "Skunk" Baxter, you could tell right away that he was put on this earth to play rock music. Baxter was the quintessential 70s rock star and embodied everything about the lifestyle of that era. He had long, wild hair and a thick moustache and had a free-spirited demeanour and experimental style that often clashed with his more perfectionist bandmates in Steely Dan and The Doobie Brothers.
Baxter was good at what he did and had the credentials to back it up. Multiple Grammy wins and an induction into the Rock n Roll Hall of Fame were the pay-off to a long and decorated career as a musician. However, fans would be remiss if they believed that music was all Skunk knew how to do. What is even more surprising, was his choice of occupation: A nuclear defence consultant.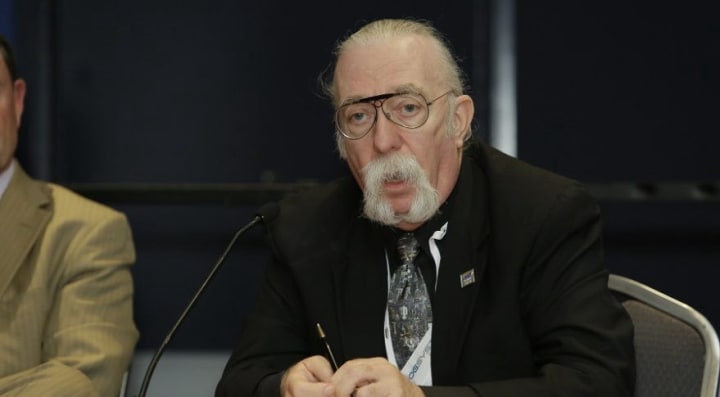 Despite appearing to be the complete antithesis of someone who would be given full security clearance and classified military information and not to mention his lack of formal qualifications, it was Baxter's experimental nature that landed him the job in the first place. Having always been intrigued by the concept of using devices made for a particular in other ways than originally intended, Baxter stumbled upon military defence thanks to a neighbour.
The neighbour, a retired engineer who had worked on missiles in the past, knew of Baxter's inquisitive nature and bought him a subscription to an aviation magazine. Using what he learnt from his reading, Baxter wrote a paper about converting a nuclear ship into a defence system. Although he had written the paper completely for his own entertainment, he was urged to submit it to a congressman.
The paper soon found its way to senior lawmakers who were so impressed by Baxter's out of the box thinking that he was quickly appointed to various positions as a leading defence consultant. Baxter was soon able to use his rockstar status and his "out of the system" image to his advantage. Those in power also realized what an asset he was and he was often tasked with assessing defence contractors and offered unique perspectives on various issues.
In addition to his defence career, Baxter often gives talks and has worked with NASA's exploration program. Despite this, he has always remained a musician at heart and continues to perform whenever he has the time. Jeff "Skunk" Baxter's second career goes to show that sometimes staying true to yourself can lead you to successes you never thought possible.
Putting this list together has really highlighted the sheer talent of these musicians. To not only succeed in their own fields but to completely reinvent themselves and triumph in areas outside their comfort zones is a feat only a very capable few can achieve.
I'd love to hear any other similar stories of musicians who found success in other ways aside from their careers and I hope this article inspires those of you who read it as much as it inspired me while I was researching and writing it. Anyway, until we hear from each other again. Take care!