Bust a Rhyme
5 Songs You Should Be Listening to This Month
It's hot outside but these tracks are hotter...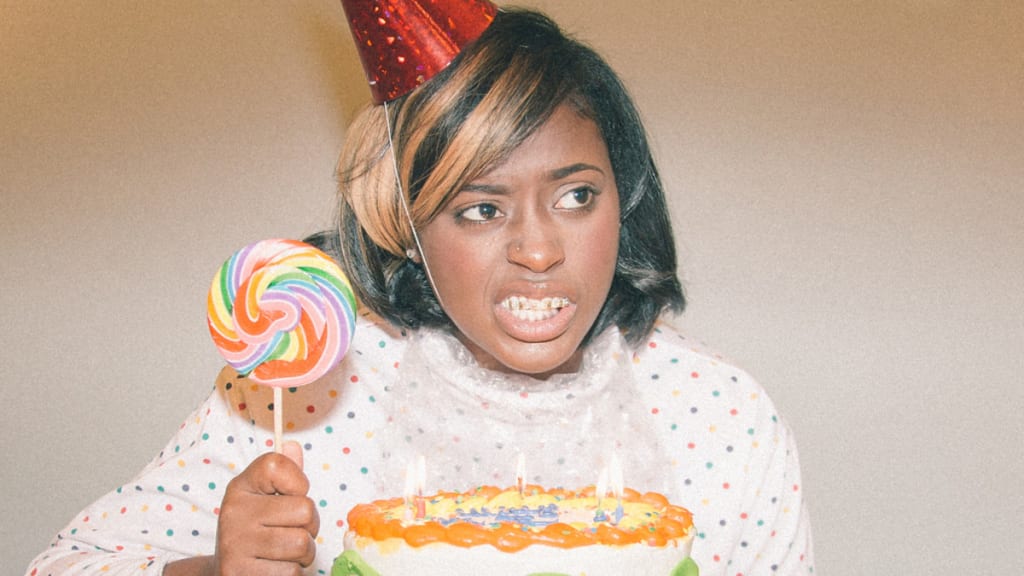 whacky birthday
1. slowthai - "Doorman"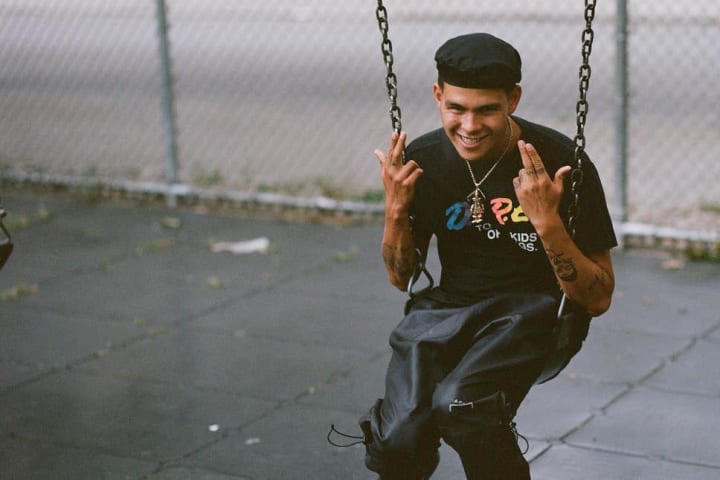 With his debut album Nothing Great About Britain, 23-year old Grime artist slowthai has created a soundtrack for a Britain in the grips of the Brexit crisis and through slick and perceptive bars has scathingly exposed the nation's fragile sense of identity. Crediting electronic music producer Mura Masa, "Doorman" is an unexpected blend of UK grime and classic punk. The politically strident and rebellious nature of the lyrics hail back to the 1970's punk movement and revive the sentiment behind tracks such as Sex Pistol's 1977 single "God Save the Queen." As slowthai struts around stage topless with the backdrop of the Union Jack flag as a reference to the British class system and allegiance to the Crown he proves that he is Johnny Rotten if he grew up on a council estate in Northampton. On "Doorman" his bars are underscored by a threatening bassline and incessant drums which may seem foreign to the Grime scene, yet the two genres marry perfectly together to emphasise the theme of classism explored by both rappers and rockers alike. As slowthai furiously shouts 'Doorman, let me in the door!' he expresses the anger of a man who is buckling under the pressure of Britain's rigid class system yet is also determined to kick his way through the barriers. Slowthai's punk protest has led him to be hailed as the voice of a generation as he holds a mirror up to his listeners and makes them wonder 'is this place actually great, or are you?'
2. Eliza - "Wasn't Looking"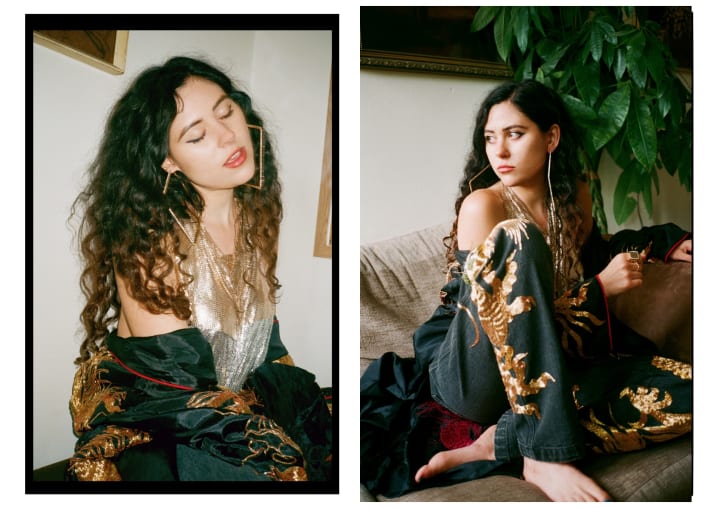 You may know this North London singer better for her catchy, quirky, and widely popular 2010 hit "Pack Up" released under the moniker, Eliza Doolittle. However, since being signed at just 17, Eliza Caird (now just Eliza) has made a thrilling transition from radio favoured pop singer to RnB and soul aficionado. After deciding to part ways with her label, Eliza was able to pursue the smooth and sultry sound that characterises her neo-soul infused 2018 album A Real Romantic. "Wasn't Looking" is a standout track, enjoying a thick and heavy bassline and accompanying kick drum which open the song with charming self-confidence. The production is simple, allowing Eliza to showcase her rich and sensual vocals which effortlessly slide from her seductive lower range to glorious high notes. As the chorus hits, the seductive twang of a guitar can be heard underneath Eliza's proud lyrics as she boasts to the listener 'you wasn't looking for love, but you never met a girl like me'. If you were once a fan of the singer during her time as a pop singer then have a listen to "Wasn't Looking" and experience a lesson in how to not only change your style, but do it with absolute success.
3. Tyler, the Creator - "EARFQUAKE"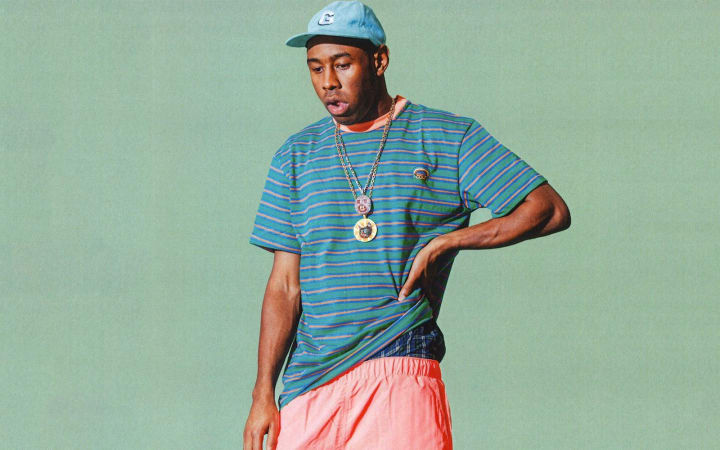 In May of this year Tyler, the Creator brought us his sixth studio album, IGOR. The triumph of his Grammy-nominated 2017 album Flower Boy marked a turning point for the artist as Tyler exhibited the musical and lyrical maturity that he had been refining since the release of his provocative debut mixtape Bastard in 2009. With IGOR, the LA rapper continues to blossom as he showcases his strengths as a songwriter and produces a heartfelt breakup album recounting the collapse of his relationship. Tyler also uses IGORas a way of answering questions surrounding his sexuality, a topic he has recently become more candid about, as the album's tracks construct a narrative detailing the breakdown of his relationship with another man who left him for a woman. Whilst the latter part of the album sees Tyler accept that he cannot salvage what the two once had, IGOR's second track brings us "EARFQUAKE," a song of pleading and longing emphasised in the refrain where Tyler croons 'Don't leave, it's my fault'. The track is a sublime blend of RnB and rap where dizzying synths are paired with a trap beat and feature from Atlanta rapper Playboi Carti. Dreamy backing vocals echo the song's feelings of desperation and heartbreak whilst soul singer Charlie Wilson supports Tyler on "EARFQUAKE's" punchy chorus. With IGOR, Tyler has proved his versatility as an artist and been honest in a way that we will now crave on future records.
4. Koffee - "Toast"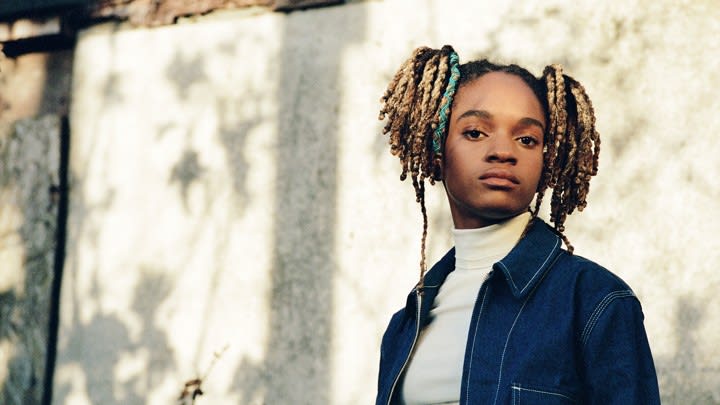 This next cut from Jamaica's teenage sensation Mikayla 'Koffee' Simpson is a triumph for the modern reggae scene as proven by it's staggering four million streams on Spotify. Taken from her Rapture EP, "Toast" dives back into the lively sound of roots reggae and delivers a healthy hit of positivity and 'good vibes' which brash Dancehall tracks often lack. The young talent initially gained recognition through her acoustic tribute to Usain Bolt titled Legend and soon caught the attention of reggae artist Chronixx who she would later join onstage at Alexandra Palace during his sold out show. Koffee is now making a name for herself amongst the new wave of roots reggae artists through her own dynamic sound. Produced by Walshy Fire of EDM trio Major Lazer and Izy beats, "Toast" is blessed with a beat brimming with energy accompanied by lyrics expressing gratitude and thanks for the success Koffee has already achieved so early on in her career. Her bold and powerful vocals command the track and reflect her powerful spirit making it hard to believe that she is still only 19 years old. If this hit and the rest of the Rapture EP is any indication of the direction Koffee intends on taking her upcoming music then we all need to brace for impact as we will be guaranteed another round of knock out tracks.
22-year old Philadelphia-born rapper Tierra Whack proved she was anything but ordinary when she presented us with her debut audio-visual album Whack World. With the saga Whack invited us to take a walk around a funfair consisting of 15 songs all clocking in at just one minute. Each track comes with its own visuals compiled into a 15 minute long YouTube video exploring a wild and surreal space which is nothing short of an emotional roller coaster. Whack switches between RnB, Pop, and even Country on the album whilst the brevity of the songs allow her to explore different feelings, personas, and seemingly random subject matters such as her dead dog. Since then Whack has released five full length singles as part of a series she dubbed #WhackHistoryMonth back in February, "Unemployed" being the most recent. On the track Whack refuses to hold back and flexes her skills by delivering a rapid and witty flow, detailing her rise to success. Her playful rhymes pay homage to Dr. Seuss, one of her musical inspirations, whilst the song's trap beat gives it a darker edge. This blending of the whimsical and the sinister in Whack's artistry establishes her as a refreshing and exciting presence in the Hip-Hop sphere who is not afraid to break away from the status quo. If you want a taste of what Whack has to offer then take a look at her music video for "Unemployed" and prepare to be introduced to the rapper's weird and wonderful mind.