5 Songs that need to be on your Road Trip Playlist
The songs that are the best beats to have for musical entertainment on the road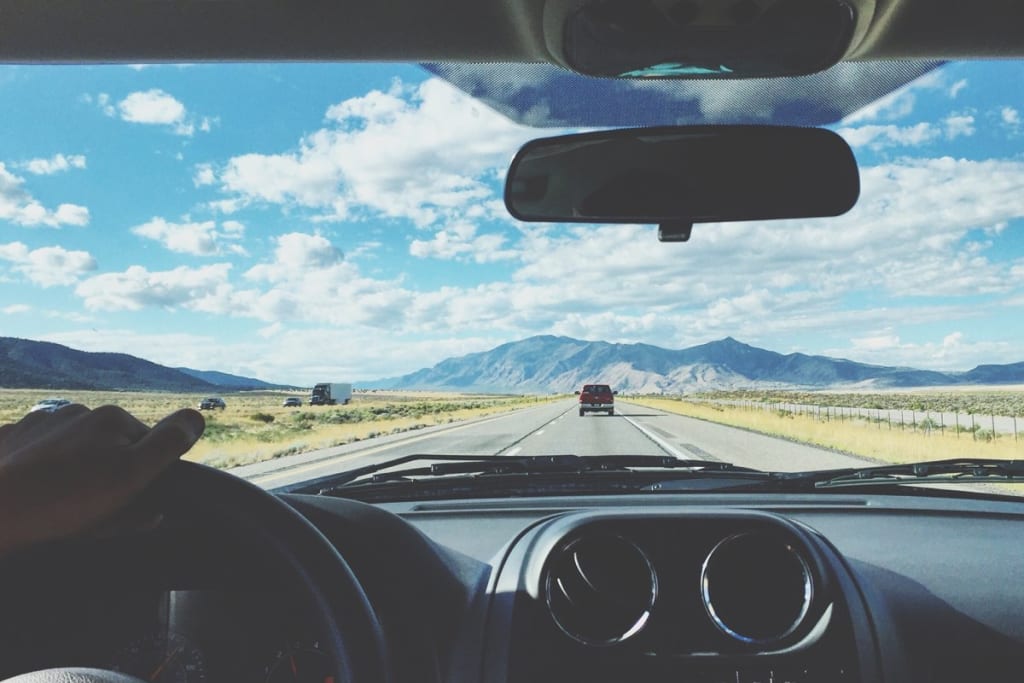 picture from www.usnews.com
As I've been gearing up for my first self-road trip, I was making my playlist for tunes that will be my entertainment as well as singing to my sanity on the way there. This selection will be different then the usual lists of the same songs you'd hear repeated on the radio stations.
Whether your on a road trip by yourself and need some songs for your own car concert or your safely traveling with some pals for a needed out-of-state trip. These songs might be what your looking for, to have something something new for your road trip playlist.
1. Ride by Lana Del Rey
With a title like that, it already has a qualification to be on a list like this, and it should be the first to start this list.
Ride is a beautiful song that is about a young woman that talks about her travels on the road. How she's enjoyed her time being on the road, having to do whatever it took, to sing songs and be the lover of older man to financially support her or take her down the long roads. But at the same time, she's come to the end of road and will keep her reckless antics up. She's accepted that it's her fate to live a life like this, as reckless as it is, as long as she travels down the roads as long as it's fast. She knows she will die young, but lived a life without regret, knowing her demise will be from toxic choices in relationships, alcohol, or dying in an accident.
It's a poetic song with a beautiful beat that hits the heart strings to feel for this tragic character Lana has crafted herself in first person for this song.
Some songs are usually about how great it is on the highway, or traveling to get to a destination, but this song is one that doesn't go in the direction to talk about how great it is to travel or how great things will be on the destination in mind. This is about a young woman needs the road for as long as she can no matter what she has to do. It's a song with a story that is captivating to listen to on the long roads that puts the mind to ruminate about the life now and what life will be like later.
2. Seed of Memory by Terry Reid
I was first introduced to this song when I watched the Rob Zombie movie, The Devil's Rejects.
The song played in the credits of the moive, as the camera cascades over a mountain terrain with deserted roads. The song fits those credit clips and I would have never thought a horror movie would be the reason I found this song.
When I was able to purchase this song on iTunes, it's the first thing I play in the car, it fits for a car trip on a long road to keep calm.
It's a beautifully crafted song with poetic touches, Terry Reid sings about the passages of time after death. The cycle of life just keeps continuing as time is immortal, those moments we leave behind have an impact to continue in time. Hence why I believe it's called Seed of Memory.
Whenever this song starts to play in the car, it gives me an automatic sense of serene. When the flutes play, I roll down the windows to let the wind breeze through my hair. As the guitar strings are strummed it's the one instrumental part that my mind can completely focus on while I'm driving. As Terry Reid begins to sing, the poetic lyrics fit as I'm traveling and put my mind at ease and for a moment as my tires are turning, my mind isn't dwelling with rampant anxiety or anything. I just concentrate on the lyrics, its one of the only songs that I can shut my mind off to concentrate on the road and ignore my worries on the road ahead.
3. Stylo by Gorillaz
Feel Good Inc. will always be a fan-favorite and staple for this band, I've defiantly played that one in the car many times and lose myself in that song. When I found the CD of their greatest hits for 2001 to 2011, this one came on the speakers and the sketchy beat became a staple for me to play it in the car on any trip that is on a long road so I can enjoy that song on the road, almost as if I was depicting the music video where Murdoc drives the car on the long Nevada-like desert as he tries to out-run the hitman on his tail lights.
But to try and feel the ambiance of the song, I'll have to use my imagination to believe I drive a cool car like Murdoc's. Murdoc's 1969 Chevrolet Camaro is defiantly better for being a badass then when I can do with my car. My little Nissan Cube is like a piece of scrap compared to his car. He drives a cool car, I drive something that looks like a toaster.
It's one of those rare songs that has three different contributions. From the beginning from Mod Def, then to Damon Albarn, then to Bobby Womack for a transition to the power he brought to this song with his loud sound, then to finish off the sketchy song with some raps from Mos Def. It's game changing combination that has rarely heard to have three people on one song and it doesn't feel like it's overdone, it's a perfect balance, It fits even more to have this song played in the car to perfectly encapsulate this song.
It's one of the most underrated songs from the Gorillaz, it's a song that immerses you into feeling your on the run from someone with malicious intentions.
4. Sweater Weather by The Neighbourhood
This song has been the staple for The Neighbourhood, it's been known as the magnum opus for the band. But no matter how many times this song has been played, it's enjoyable for a smooth sounding vibe to calm down in the car ride. I've made sure this is a song for any of my playlists to relax to and be included for a my road trip playlists.
It feels like a song that was made for a trip or to be played to get to a destination.
Heck the band is in a car for the showcasing of the music video, it's already feels like it is a song meant to play in your car whether you are by yourself or in a car full of your childhood pals to sing and sway to in the car. It's great to listen to for your own rumination for your own road trip.
5. Travelin' Band by Creedence Clearwater Revival
Alright for the last one, it feels right to have a classic to end this list on.
Most of the songs from Creedence Clearwater Revival is perfect to turn up these tunes on the sound system of the car. To me, they are the ones that have the perfect sound to encapsulate the blue collar living for the sounds of the small town states. But this song in particular, I'll be blunt about it, it's a fun song and it's the funnest they've ever done.
The way John Fogerty has his voice paced to go faster for the ambiance of the song to show the ambitions to see this band wherever they go. To follow where the music goes, because that is where the peak of living is at, wherever the band goes.
Whenever I play this song, the dial on the speakers is automatically increased and I'm tapping my steering wheel to hear the story of the song of speeding to catch up to this band to hear their songs. It's a fun and fast song, just make sure your not going as fast as the singer is going to get to this band.
If any of these songs appeal to you to have on your road trip playlist. Then my job here is done.
Have a fun and safe road trip while these sounds entertain you on the way to your destination.