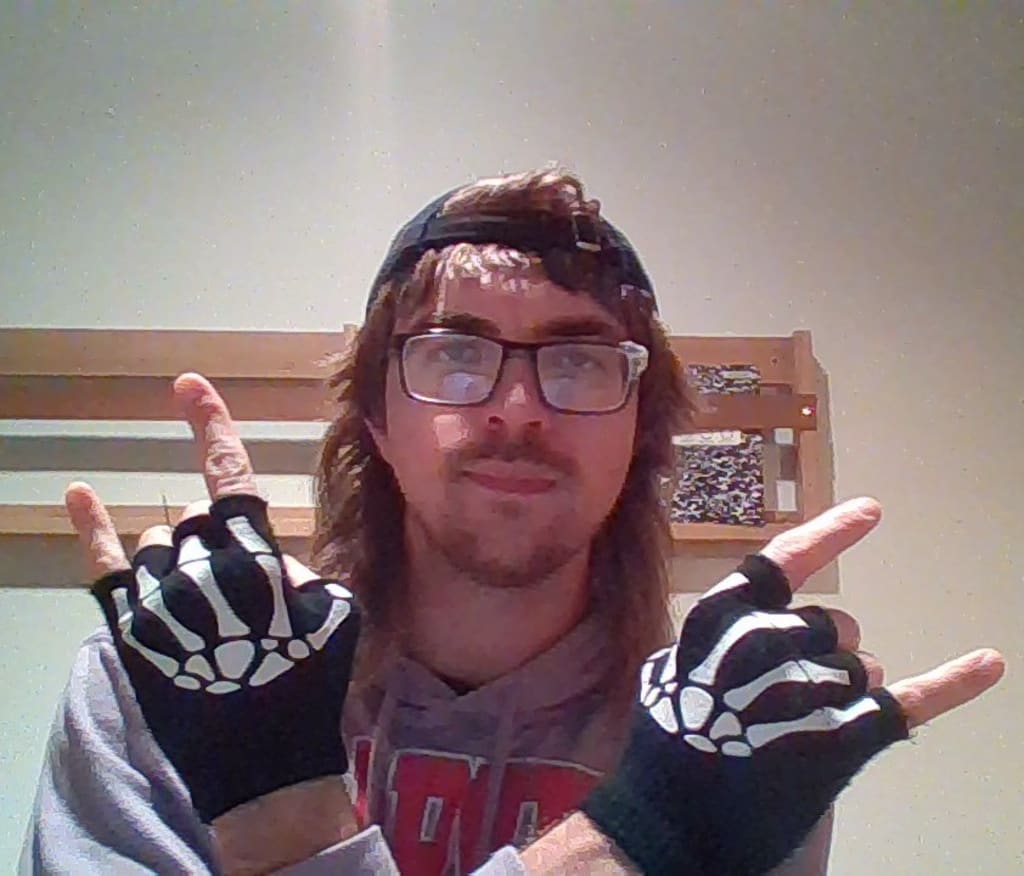 HELLO ALL!
It's time for Round 2 of our five set marathon. In this post, I'll discuss the songs mentioned in my previous post, putting my own 100 cents in on each one.
But again: I would recommend you listen to the albums in their entirety, and experience each of these respective tracks along the way. In some cases during these experiments, the song(s) I suggest may be the first song on the album, so in that instance, you may be forgiven to an extent.
However...
Keep in mind that the spaces between music are important, too, and the same goes for songs on an album. Concepts spill through, and experiences reconfigure along the way. You may argue that any choice, and combination of choices, is a unique opportunity in itself. The key here is to remember that you always have a choice--the choice to think twice before you place your bets down for the gold.
So, without further ado (I almost wrote "adieu"...):
Simple Minds, "Colours Fly And Catherine Wheel" from New Gold Dream (81-82-83-84)
This is one track I have certainly covered before in past articles / videos. I can't recall if I heard it for the first time on Pandora or likewise--all I know is, I fell in love with its chorus from the start. The instrumentation, phrasing repetition, et al. It is continuing proof of Simple Minds' glory beyond the confines of "Don't You (Forget About Me)", the song that introduced me to them and that they didn't write--only performed. Just Google Jim Kerr's experience with making the music video for that song. All in all, the song was magical for me, and lives on in my heart...even as I have milked it so much in the time since I first discovered it.
INTERLUDE: I am listening to Mark Ryder's "Up There (The Unnamable)" from the soundtrack to The Unnamable. Thanks to YouTube for having it next in the playlist. (I will discuss this track in my next article.)
And speaking of "...heart..."
Heart, "Wait For An Answer" from Bad Animals
Thank God for thrift stores that resell CDs. This is my 3rd Heart album--or 2nd--and the first I have played through numerous times. This track is one that really hit me, like so many that had come before. Its grandiosity, its epicness--what have you. I simply had to play it for Main Street and all who could hear. My hearing has suffered, I'm sure, but it has been an incredible journey in the process. That is, if the worth of those amazing circumstances of glory can be quantified.

Several other tracks really spoke to me in their own ways, too, but I will leave them for you to discover.

I don't know what else to say. I'll wait for the next song to share in the glory of bonds and connection.
SECOND SURPRISE PALATE CLEANSER: The Police's "Synchronicity II" from Synchronicity. Another track from my humble beginnings (a.k.a. my teen years and earlier). Also one whose riff I enjoyed and practiced on guitar.
Wall Of Voodoo, "Call Box (1-2-3)" from Dark Continent
Here's one I discovered after being suggested "Mexican Radio" for my next karaoke track. Between "Dark Continent" and "Call Of The West", "Dark Continent" is more my speed. This song had the same effect on me as David Lee Roth's "Goin' Crazy", with its eclectic sounding bridges(?), driven by goofy-cool sounding instrumentation. I'll talk about "Goin' Crazy" in my next venture.

It's also a damn quick song.

That's all I have to say about that.

(Apparently.)

(Lol.)
PLAYLIST PALATE INVADER NUMBER THREE: Wall Of Voodoo's "Call Of The West" from Call Of The West. Surprising, isn't it?
(Skipping away from Re-Flex's "The Politics Of Dancing" until a later date. Check out its eponymous album in the interum!!)
Genesis, "Domino, Part One/Two" from Invisible Touch
Only for you all do I listen to the same track again for the second time in an hour or so. My first significant listen was walking around the city when I was in college. It must have been ten years ago; if not exactly or so, then ten and change. When the bridge came, I thought I was listening to a song that the Universe had secretly and suddenly thrown at me--as if it were a transmission from some ethereal signal [in]post.

Overall, the track is powerful in numerous aspects and ways. The descriptive lyrics--the emotional imagery--call to grand designs (*ahem*...Rush) and the might of music and its views on life.

<Oh...there it was...>

Apparently the album was constructed from scratch during its sessions. I supposed the track is meant to be an epic in itself--as if Thriller had ingested Bad and couldn't stomach it, but could only synthesize with it. (Okay, it's just a creative train of thinking I did there.)

(Oh, and I think Bad is better. I certainly enjoyed it more.)

Wow, this track is so long that writing about it is getting exhausting. Thank God I didn't arrive at "Coma" as the surprise track. Now that would have been a surprise!! D;

"I know just what I gotta do..."

Damn. Still 3 minutes left. Gawd.

I'll let you experience the rest of the track for yourself. Share your thoughts with me, okay? :) .\m/ <3 \m/, B']
(No, I am not listening to "Tonight, Tonight, Tonight" for 9 minutes. Nuh-uh.)
Rush, "The Analog Kid" from Signals
One of my earliest hits (as in, hit me). The beautiful lyrics of hearts quickening and being moved pulled my tears from their cages, and I fell in love.

There may not be much more that needs to be said than that.

But...

We'll just wait and see...

...

(Waiting.)

Neil's choice of lyrics at times are goofy and unappealing to me--similar to when Ozzy uses phrases like "plastic change" and the like--but both artists and their counterparts are well respected and admired in my book. Such things are only minor discrepencies in my experiences and--of course--re-experiences. R.I.P. Neil.
(No, I am not listening to "Subdivisions" either. At least, not right now...;] :])
NEXT UP: 5 MORE Songs (5 Songs #3)
1) Mark Ryder's "Up There (The Unnamable)" from the soundtrack to The Unnamable
2) Paul Saxx's "Red Harvest Comes" (Versions #1 and #2) from the soundtrack to Jack's Back
3) David Lee Roth's "Goin' Crazy" from Eat 'Em And Smile
4) Re-Flex's "Sensitive" from The Politics Of Dancing
5) ANOTHER SURPRISE TRACK (Give me a break, will ya? I'm not a robot, you know. *cough* "Rap Machine".)(Whodini.)(It's like magic!)(R.I.P. John "Ecstasy" Fletcher. :( )
\m/, <3 B']
About the Creator
\m/,
Hello all! I am an aspiring vocalist, filmmaker + writer. I hope you gain something personal + inspiring from my work here. You are also welcome to subscribe to my YouTube Channel: Ad-Libbing With The Zman.
Thank You!
Zach
B']
Reader insights
Be the first to share your insights about this piece.
Add your insights