5 of the Best Rock Bands I'd Suggest Seeing Live
These are from my personal experience.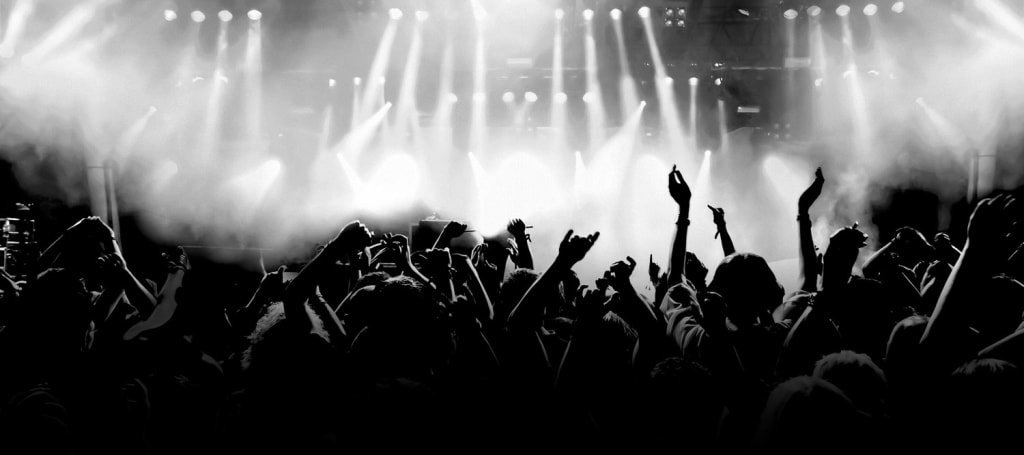 I am a bit of a concert junkie and I'm a proud metalhead. I've been going to concerts with my dad since I was 10. I feel at home when I'm attending a concert; we're all just one big family. The atmosphere of concerts is something just purely amazing. Below will be a list of my top 5 favorite bands that I've seen live, and I'm suggesting you go see them too before they'd retire or break up.
1. Green Day
The first band I highly suggest seeing is none other than Green Day.
Green Day holds a special place in my heart as their music, especially the whole American Idiot album, has gotten me through my darkest times. So needless to say seeing them in concert was a dream come true and I may or may not have shed a tear when they finally came out on stage.
They know how to please the crowd. They get everyone involved. From making you sing along or clap along to bringing fans up on stage to sing with them or even play guitar with them. You can tell they love doing what they do and they love their fans. Knowing that you can tell that they perform for the fans and that makes the experience so much more special.
Green Day is amazing live and it will be a show you'll always remember.
2. KISS
I know I know, KISS, really? Yes really. I have seen KISS twice now and each time was amazing.
They've been around for a long ass time and know how to please a crowd. From their theatrics, to the pyrotechnics it's always thrilling. No matter how many times I see them I always get excited when Simmons spits his blood and then blows the fire.
They always put on a memorable show and it's always a blast.
3. Stone Temple Pilots
This was my very first concert I ever went to. They came to our newly built arena, which is fairly small compared to others, they didn't promote the show that well and we had a small crowd. Despite the small and disappointing turn out Scott Weiland sang his heart out and interacted with the crowd. They honestly made my first concert experience loud, amazing and memorable.
I hope the new lineup does the old STP justice.
Rest In Peace Scott.
4. Foo Fighters
When I saw Foo Fighters was when Dave broke his leg so he was confined to his throne the whole concert. Despite his injury he made sure to put on a great show. Even though he was sitting the whole time, he got the crowd pumped up and loud. The whole entire band is amazing.
I would highly suggest going to see Foo Fighters if you have the chance!
5. Judas Priest
Not only are they in my top 5 because of the fact that they are the metal gods, but the fact that they are older and they still fucking rock. Rob can hit those notes and the rest of the band makes you want to bang your head. The best part about it was when Rob came out on his motorcycle like he usually does. My dad and I were wondering if he'd still do it, and goddamn he did.
If you have the chance to see Priest before they eventually retire, please go see them, I urge you to. You won't regret it.
Some notable mention bands:
Megadeth, Slayer, Dropkick Murphys, The Offspring and Flogging Molly. They are all amazing bands and live for the crowd.
I hope some of you agree and will also recommend some of these bands to your friends or even strangers. Hopefully I helped to make your choice easier the next time you pick a concert to go to.
- Stormie