5 Notable Album Releases for 1/10/2018
Notes and Commentary on New Releases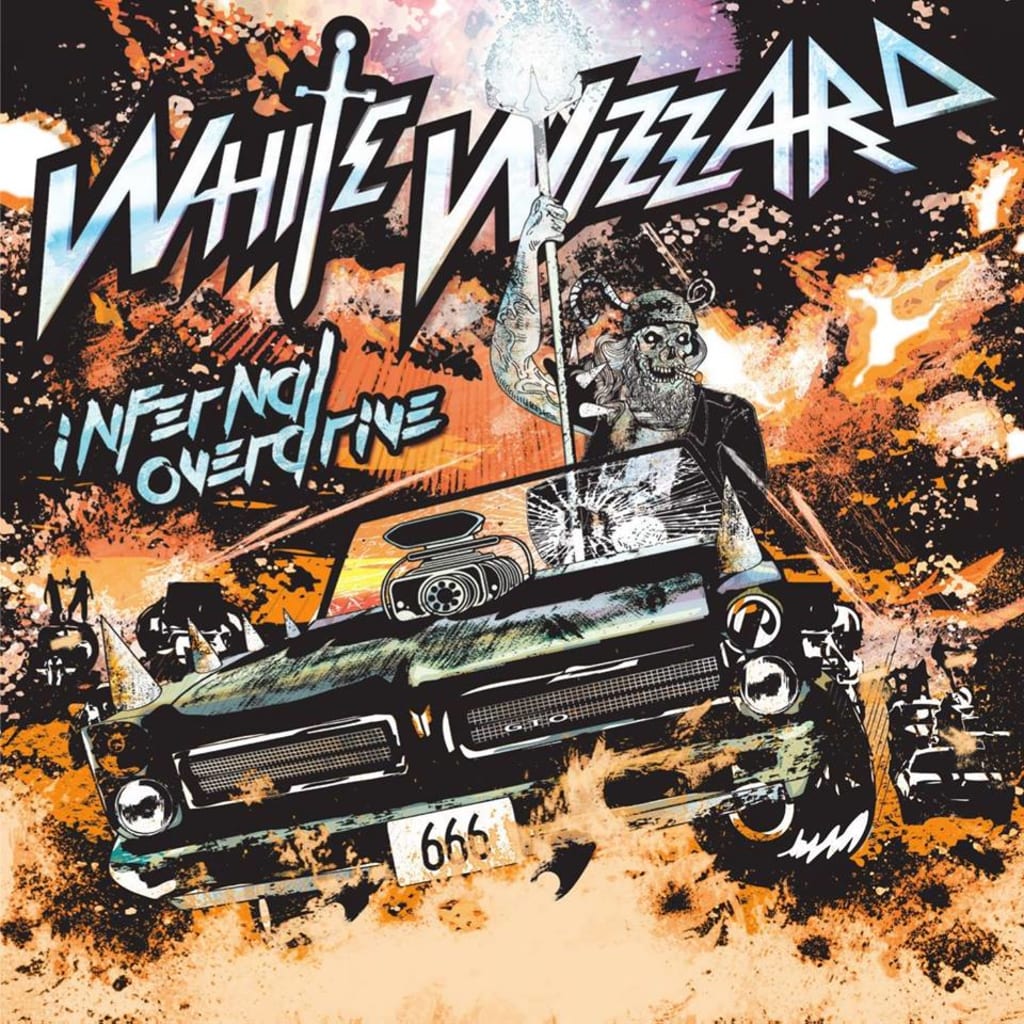 It's the beginning of the year and we're past that phase where artists are afraid to release albums because they'll be in that bitter spot where they miss a lot of the top ten lists and then not be eligible for the top album lists at the end of next year. Run the Jewels in hip-hop and Zao in the metal category are examples of December releases that would have made a few more lists if they weren't released mid to late December 2016.
It's still not the summer so there aren't that many releases to talk about. Below there are only five albums I felt worth mentioning and one of them actually came out last week but I wanted to make sure it got featured. Genre-wise we go all over the place, classic rock guitar virtuosos, your favorite 90s band's favorite band, energetic southern hip-hop, metal, and good ol' fashion heavy rock music.
What Happens Next by Joe Satriani
Apparently old Joe Satriani had an epiphany. He was sick of shredding and playing music with science fiction themes like his seminal Silver Surfer album. According to his website, he is avoiding the progressive elements that have made him famous:
"No odd time signatures, no progressive stuff, pure rock and soul."
That could mean a lot of things. The album could be terrible especially if you're looking for another Silver Surfer or Shockwave Supernova album. It could also mean that we going to get something on another level artistically from one of the greatest guitar players in history. I will listen with an open mind; it wouldn't be the first time I've heard a talented guitar player play down to his skill and create something even more beautiful.
Mudhoney is releasing a live album that will feature songs from across their 30+ year career. Mudhoney is famous for influencing all the early 90s grunge bands especially Nirvana's Kurt Cobain. Even if you haven't heard much Mudhoney, I think this belongs on your list of new albums to give a listen.
You'll get a solid rock record with all the noisy soul you should expect from a live record by guys that heavily influenced the grunge scene. It might inspire you to dig into some of their old music. This album would also serve as a good primer to what they'll play live if they come to your town.
Punken by Maxo Kream
Maxo Kream is southern hip-hop with a lot of energy both live and on his recordings. I'm surprised to see this is technically his first album. Looks like I've been listening to mixtapes this whole time. I have high hopes for this album, not so much that I think it'll touch my soul, more because he makes fun energetic music.
He proved a lot when I saw him open for Danny Brown a few months back. The crowd was ready to party and have a good time and Maxo Kream didn't only keep the energy up, he doubled the hype and craziness happening on the floor.
Infernal Overdrive by White Wizzard
White Wizzard is a band that you'd know you liked or not just by hearing a description. They are a newer sounding band that has a sound directly related to Black Sabbath, Deep Purple, Judas Priest and Dio. If you have no need for this kind of music, or you feel you're fine to stick with the above classic bands' catalogs, then there's no need to listen to any White Wizzard. But if you like fun, classic heavy metal (sans the hair band feel) and want to see guys play in this style live one day without having to cough up a hundred dollars for a seat, then White Wizzard is for you.
I mean really, they played out here in Vegas for $15 the other day.
With Doom We Come by The Summoning
This album came out January 5, but I still wanted to mention it here. The Summoning is the preeminent atmospheric Tolkien metal band. This kind of metal drives people crazy. Some people hesitate to call it metal or black metal. Some are bored by what they see as The Summoning releasing the same album over and over. This band needs multiple listens, but not close listens. When I've gotten into a Summoning album, it's been when it's playing in the background and I've logged multiple listens. It is only then that layering and long-form riffage starts to seep into your soul and heart.
album reviews
Leader of men. Drinker of beer. Reader of words. Learner of stuff.
twitter.com/chrissarda