5 MORE Classic Bands That Benefitted From Adding A New Member
Like I said before, it's always good to give the new guy a shot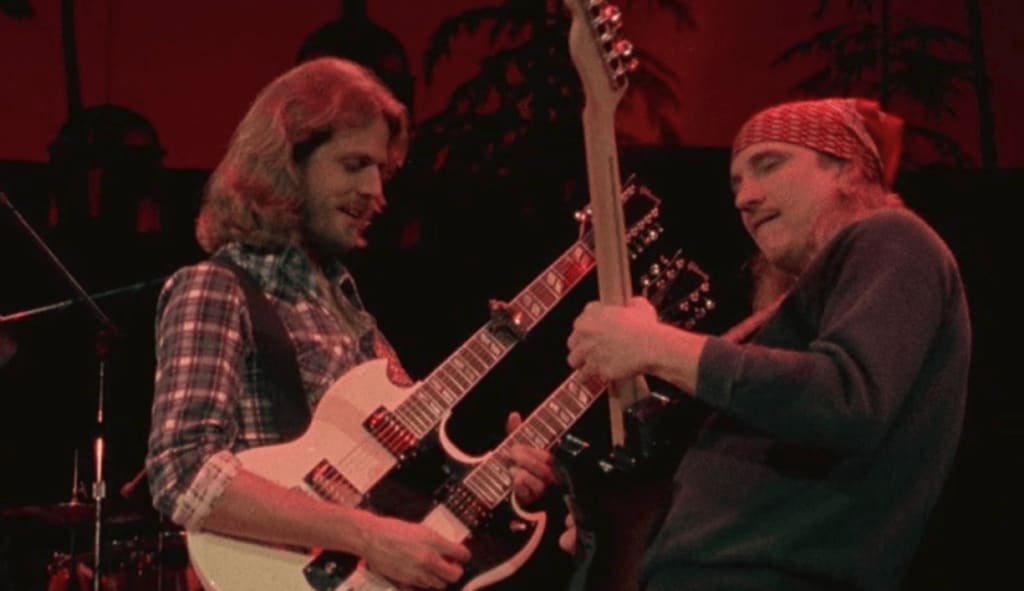 Image: Rockandrollgarage.com
Hello everyone! Hope you've all been well. I figured I'd try out something a bit different for this article.
My first ever article for this publication was 5 Classic Bands That Benefitted From Adding A New Member. It did quite well and I soon realized that there were quite a few more iconic bands that benefitted by bringing in someone new.
As it was in the previous article, this list will look at how these 5 additions helped their bands commercially, creatively or in any other way. So, without further ado, let's begin!
5. The Rolling Stones: Ronnie Wood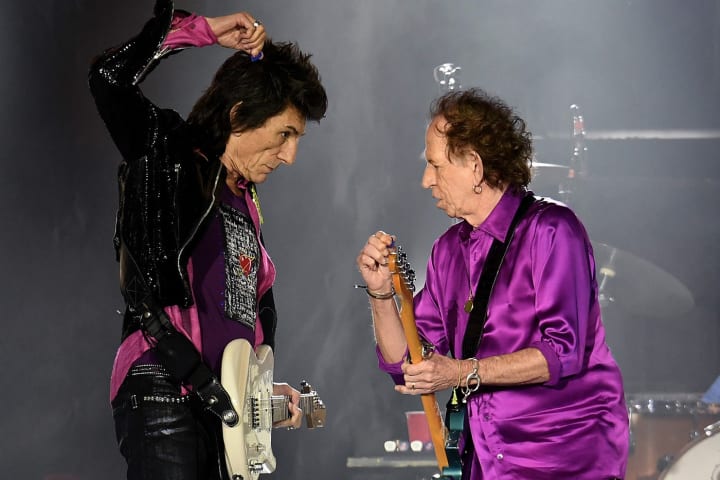 Ronnie Wood was a seasoned veteran of the music business by the time he joined the Rolling Stones in 1976. Having played with Jeff Beck and The Faces, Wood's ability was respected by his peers in the music industry.
However, Wood had always set his sights on the Rolling Stones. Forming friendships with the band's members, Wood actually helped them write a song before he even became part of the Stones. The band's hit It's Only Rock n Roll (But I Like It) was partially created by Wood and recorded in his house.
Showing that he was already an asset to the group, Wood was naturally the first choice to fill in the vacancy caused by Mick Taylor's departure in late 1974. Initially serving as a part-time musician as he was still part of the faces, Wood soon left the group and officially joined the Stones in 1976.
On stage, Wood could fill in the roles of both his predecessors Mick Taylor and Brian Jones. He could also lend backing vocals and play other instruments when needed. Off stage, he clicked very well with his fellow group mates, particularly Keith Richards.
Unlike other musicians who only began benefitting their group after joining, Ronnie Wood has been helping out the Stones long before he was a member and continues in his role to this very day.
4. The Beach Boys: Bruce Johnston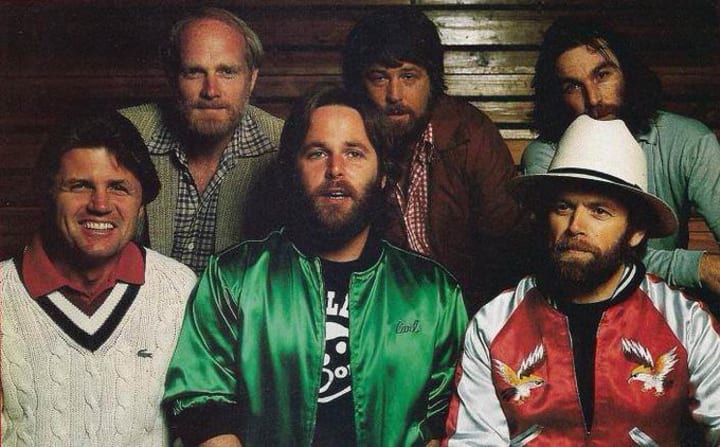 Known best for their distinctive harmonies and intricate compositions, The Beach Boys were the sound of the American Surf Scene. Fueled by the creative genius of Brian Wilson, the band were going into a more experimental and complex direction.
Despite this creative boom, Wilson began to struggle with his mental health and unwillingness to go on the road. Thus, a replacement was needed to fill in for him on-stage. Initially, Glen Campbell was chosen but he left soon after to focus on his solo career. Taking his place was Bruce Johnston.
Johnston was an experienced musician who had previously collaborated with Terry Melcher. Unlike Campbell's more distinct, Southern image, Johnston was the perfect substitute for Wilson on-stage. He could play bass and keyboards while also being able to sing in harmony with the rest of the band.
Johnston soon proved to be more than just an on-stage Brian Wilson substitute. Aside from his musical talent, Johnston was also a gifted songwriter and contributed his share of songs to The Beach Boys such as Disney Girls among others.
So impressed were the band with Johnston that Wilson himself insisted that Johnston remain in the group as a full-fledged member even though he was well enough to perform on-stage again. Always appreciative of the opportunity he was given in the group, Johnston was humbled to step into Wilson's shoes and thankful for his promotion to a full-time member all on his own.
3. Van Halen: Sammy Hagar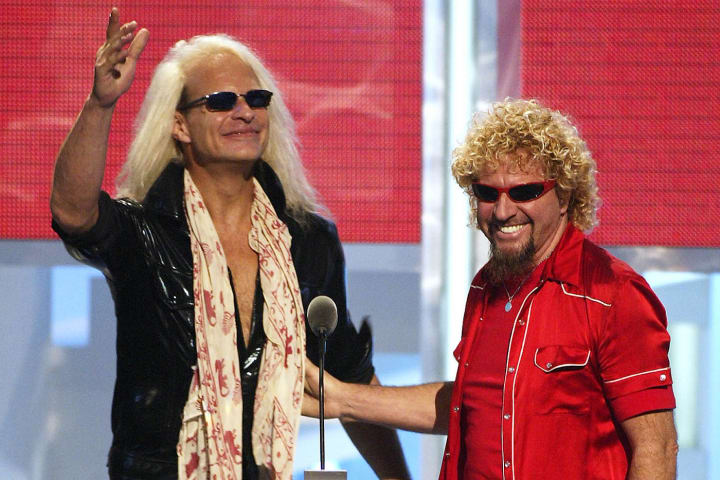 It seemed that Van Halen needed Sammy Hagar a whole lot more than he needed them. Having just gotten their biggest break with 1984, Van Halen's lead singer and the group's biggest star, David Lee Roth, decided to go solo and left the group.
In need of a new singer, the band considered many existing names before the idea of Sammy Hagar came to mind. A former member of Montrose, a group that influenced Van Halen, Hagar was hot off a successful year as a solo act. By chance, Hagar and Eddie Van Halen shared the same mechanic and Hagar caught wind of Roth's departure before it became public knowledge.
When initially contacted by the group, Hagar was skeptical about putting aside his budding solo career and felt like he was taking a step back. However, upon jamming with the group he realized that there was magic between them. This culminated in their first №1 album, 5150 and a string of hits for the group at the height of the MTV era. Soon enough, Van Halen was able to move past Roth's departure and were able to perform shows made up almost entirely of Hagar's songs.
Eventually Hagar left the group and Roth returned and the two men alternated as Van Halen's lead singer in their various reunions. While fans are often divided between their preferences for Hagar and Roth, it cannot be disputed that Sammy Hagar not only saved Van Halen from a premature end but brought them to an even higher level of success.
2. Eagles: Joe Walsh, Don Felder and Timothy B. Schmit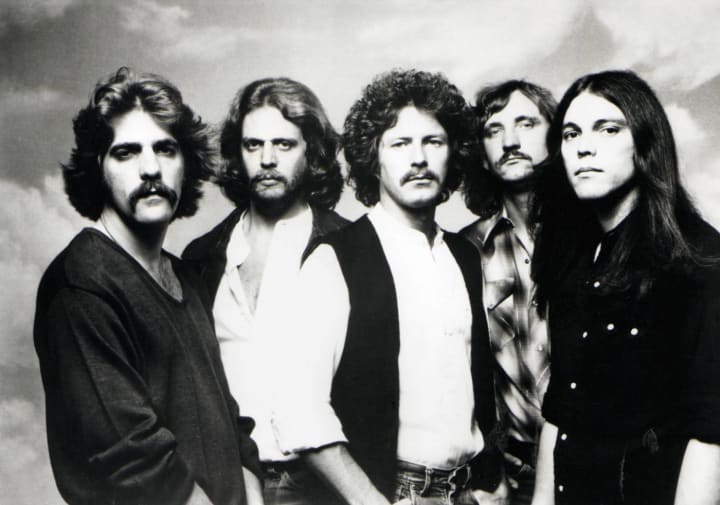 A triple header here. It was impossible to pick between one of these three musicians. In fact, one cannot picture the success of The Eagles without the contributions of each one of these talented individuals.
Don Felder was the first member added to the already existing group. An accomplished guitarist who had earned the nickname "Fingers," Felder was initially hired to assist with some slide guitar parts on a few Eagles songs. However, he impressed the group so much that he was invited full-time as a member. During this time Felder's guitar skills helped the band move away from their country-rock direction and into a more mainstream sound. Aside from his multiple guitar solos, Felder's most significant contribution to the group would be as the co-writer of their most famous song, Hotel California.
Speaking of Hotel California, its iconic closing solo was co-created by Joe Walsh. Walsh was invited to join the group following the departure of Bernie Leadon. Already an accomplished solo artist with a notorious reputation, Walsh brought a sense of legitimacy to the group. On top of that, he also contributed songs and lead vocals when needed. Most famously however was his partnership with Don Felder. As co-lead guitarists, the duo created a unique sound that launched the group into immortality.
Lastly, bassist Timothy B. Schmit was the latest new addition to the group's main line-up. Replacing Randy Meisner, Schmidt was the perfect substitute. He was a good bassist, he could sing as well as Meisner did and already had experience in terms of replacing Meisner after having done so years before in Poco. Schmit's impact in the group was automatically felt as he co-wrote and sang on the band's hit I Can't Tell You Why and lent vocals to Love Will Keep Us Alive. Schmit had quickly proved that he was more than a mere replacement.
Whether it be lending their skills, star power or creative input, it can be conclusively said that The Eagles would not be where they are today without Don Felder, Joe Walsh and Timothy B. Schmit
1. Pink Floyd: David Gilmour
One of the most talented, successful and iconic bands in the history of music, Pink Floyd owes a huge chunk of its success to David Gilmour. Although synonymous with the group, Gilmour was not an original member.
In 1967, Pink Floyd had been together for three years and were a respectable psychedelic group. However, the group's leader and main songwriter, Syd Barrett began to struggle with drugs and his mental health. Needing someone to fill in for the increasingly difficult Barrett, David Gilmour was brought in. A guitarist and singer, Gilmour was approached by drummer Nick Mason to fill in for Barrett who was a friend of his.
Initially, it seemed that there would be a Brian Wilson/Bruce Johnston-esque scenario with Barrett writing the songs and Gilmour performing them for him on-stage. However, Barrett's mental state became so bad to the point that he had to leave Pink Floyd completely.
It was then where Gilmour really began to shine. Working closely with Roger Waters, Gilmour helped Pink Floyd become one of the greatest live groups of all time. Contributing heavily to the legendary albums The Dark Side of The Moon, Wish You Were Here and The Wall among others, Gilmour shined as a singer, guitarist and songwriter. However, he was not done there.
Eventually, the relationship between Gilmour and Waters soured and Waters left the group. Gilmour then took over as the group's leader and kept Pink Floyd going for almost another decade. He certainly had moved up from just being a substitute for Syd Barrett.
David Gilmour's addition to Pink Floyd is perhaps one of the best known examples of a band benefitting from adding a new member. Gilmour rose up from a supporting musician to a crucial member and eventually the band's leader, helping turn the group into one of the greatest bands of all time. Conversely though, it could also be argued that Gilmour's rise in the group also led to its demise thanks to his often tense relationship with former leader, Roger Waters.
That does it for this list. If you made it this far, let me thank you for taking the time to read this! Personally, it was very enjoyable to get to follow up on an earlier article and it serves as a reminder that sometimes a finished product can continue to get better with some new additions.
Let me know if there are other similar situations that I may have missed. I really enjoy hearing your thoughts and input. Until then, take care!